17

Apr

Wedding garters Hand-beaded French Lace Designer Collection
---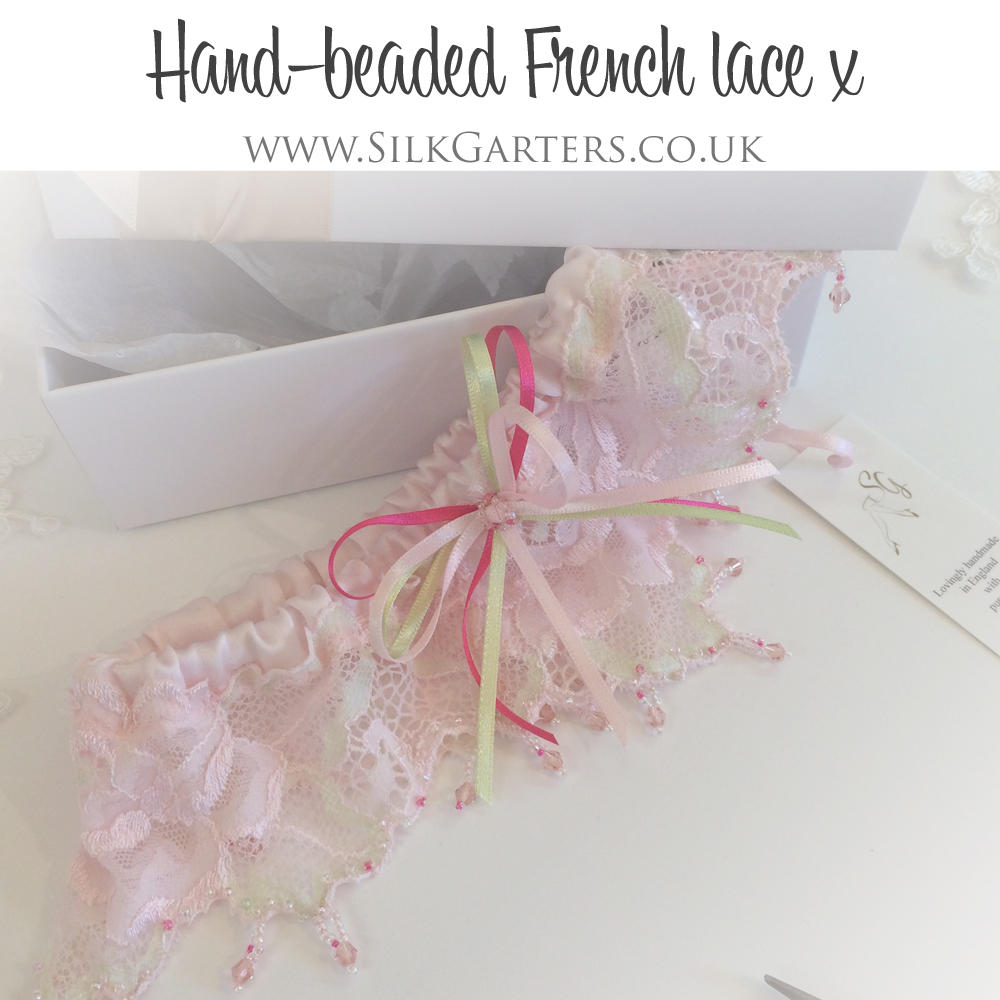 Have you seen our hand-beaded French lace collection of wedding garters?Hundreds of tiny seed beads and crystals stitched to the lower edge...Each bridal garter is made from a narrow pure silk satin band, edged with a gorgeous soft French lace, all with a unique shaped lower edge and this is…
Read the full post
27

Feb

Wedding Garter FAQ's answered by luxury wedding garter specialist 'Silk Garters'
---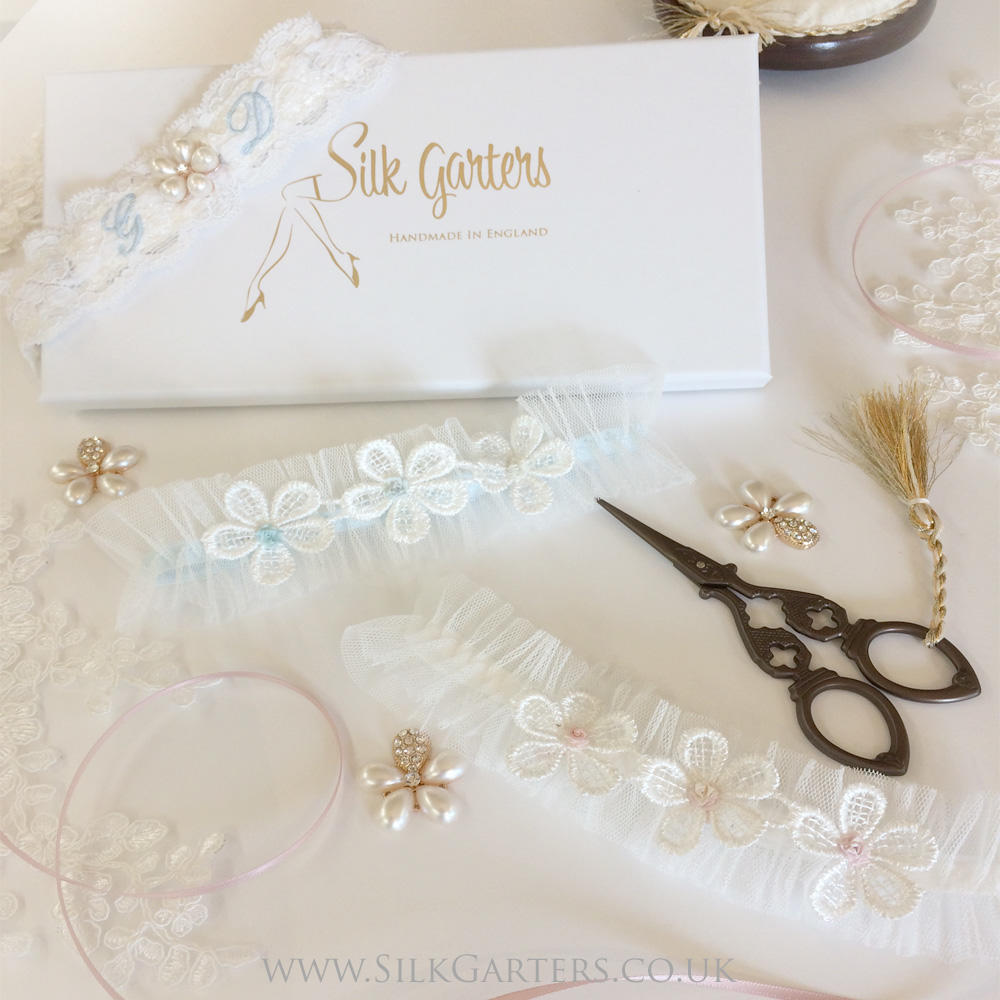 Wedding garter FAQ'sWhy do brides wear a wedding garter?It has been a tradition in the UK to wear a wedding garter for hundreds of years and anywhere that British people have settled around the world, they have taken the tradition with them. It's particularly popular in Britain the USA, Australia and New…
Read the full post
23

Feb

Silk Garters Review of the Personalised Ivory Silk Satin Wedding Garter
---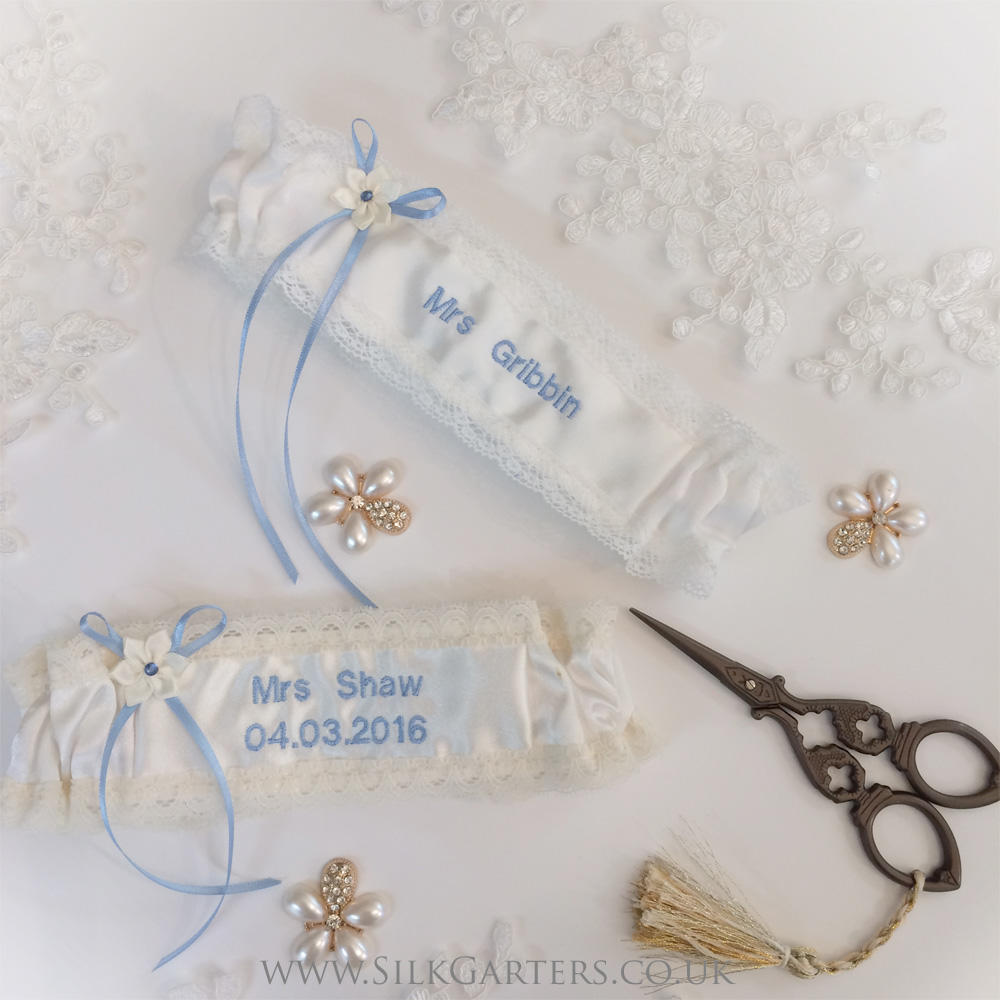 Catherine, sorry it's taken me so long but I just want to say thank you very much for the recently ordered garter. It is, as I expected, absolutely fantastic. Thank you too for the kind gesture of the little note for the bride. This will be all my girls married now…
Read the full post
05

Feb

Wonderful Silk Garters Review for the unique Chevron Lace Brides Garter
---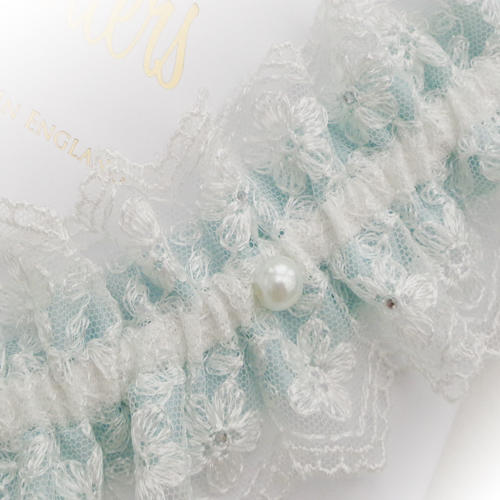 A wonderful review from Debbie Clarkson, who found Silk Garters on Facebook and chose the unique 'Chevron' Nottingham lace wedding garter, with its tiny crystals, silk lining and simple pearl...'Gorgeous handmade garter. Amazing service and great communication- every effort has been made to make sure it is perfect. Thank you…
Read the full post
23

Jan

Brides Favorite Personalised Wedding Garters
---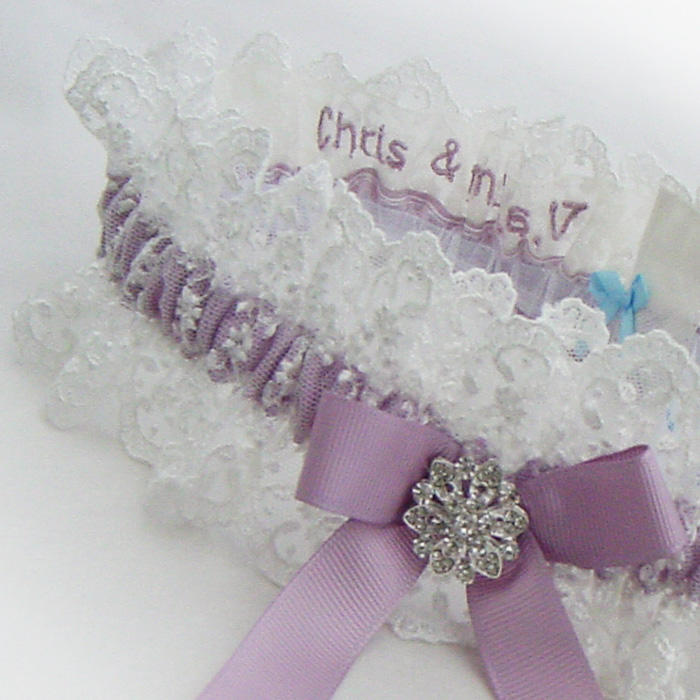 Your wedding day, the happiest day of your life, you plan for years and want everything to be just perfect.You search for unique touches to make your day even more memorable, not just for your friends and family but your darling new hubby too :-)Most brides choose to wear a…
Read the full post
15

Jan

A Lovely Silk Garter Review for the Lucky Sixpence Wedding Garter
---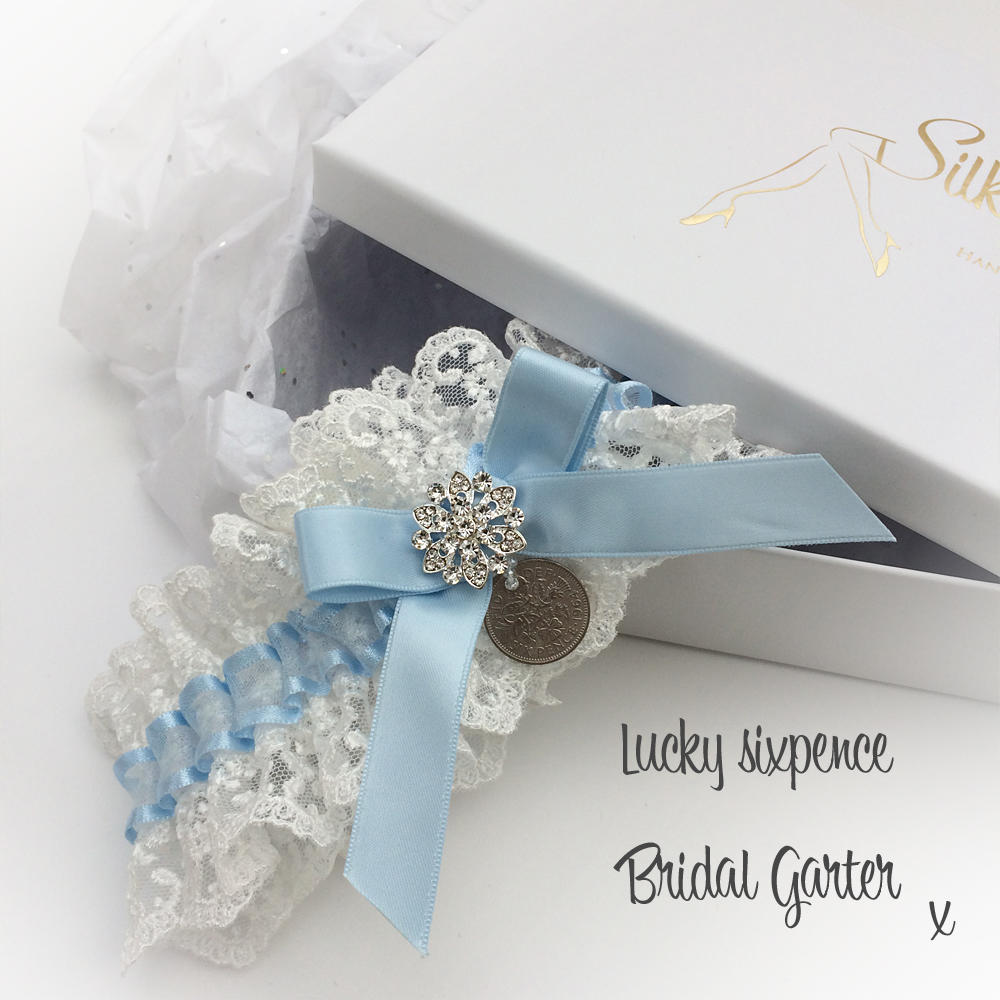 A lovely review on the Silk Garters, 'Lucky sixpence wedding garter'''Thank you so much for such a beautiful silk garter which my daughter Gemma was thrilled to open on her Wedding morning. I searched for some time and your selection was the best for sheer beauty and costing.Thank you very…
Read the full post
03

Jan

Why 85% of Brides Wear a Wedding Garter
---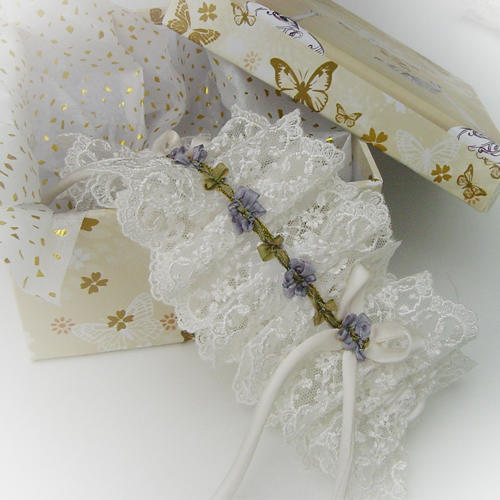 Why do 85% * of Brides wear a wedding garter?It's one of the bridal industries best-kept secrets, you can search a bridal magazine from cover to cover and not find one pictured, wedding planners and organisers 'forget' to remind you when you need to start looking for yours. Even Sarah…
Read the full post
14

Nov

Personalised bridal Garters, Your New Married Name, the Perfect Romantic Keepsake!
---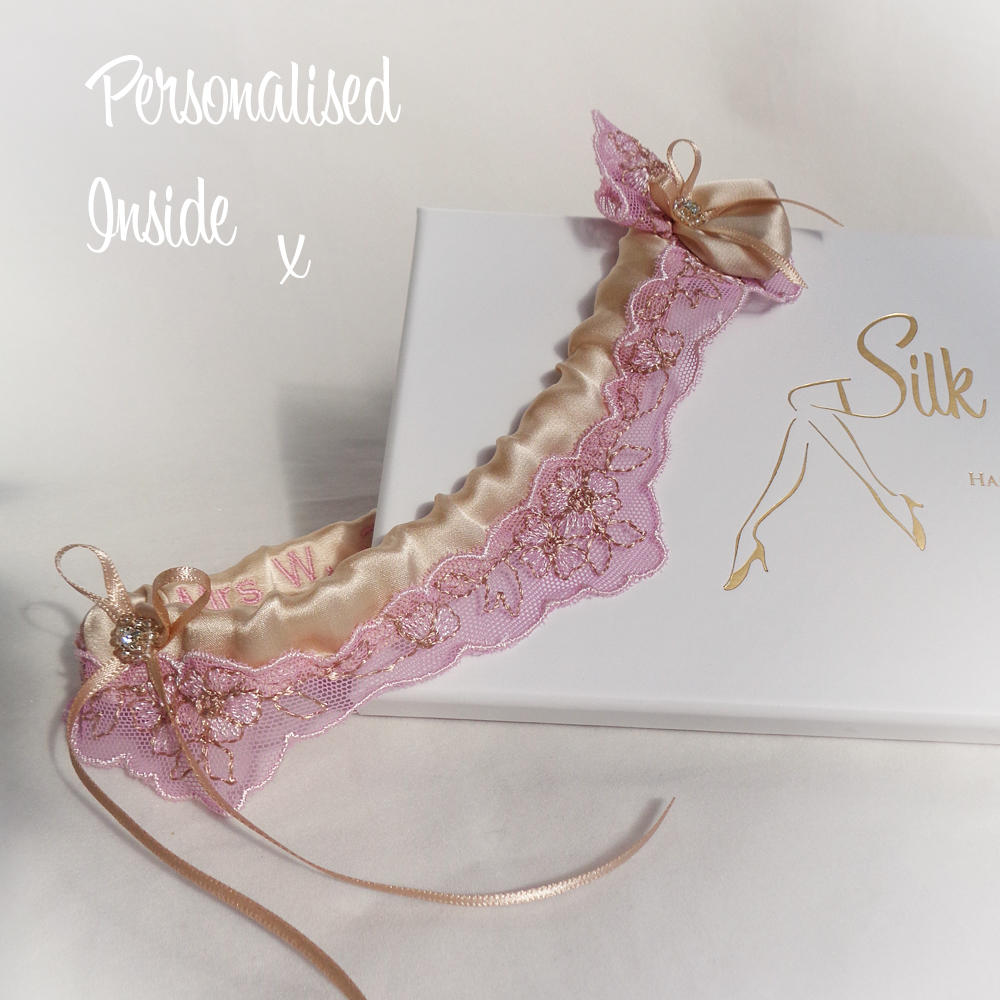 So you've been doodling your new married name, trying out your new signature, anticipating what it will be like to be Mrs... dreaming about seeing your names together in print... but when will be the first time you actually see it written down?This is where I come in :-) Quite often…
Read the full post
31

Oct

Gorgeous Black Gothic Bridal Garters Made to Order
---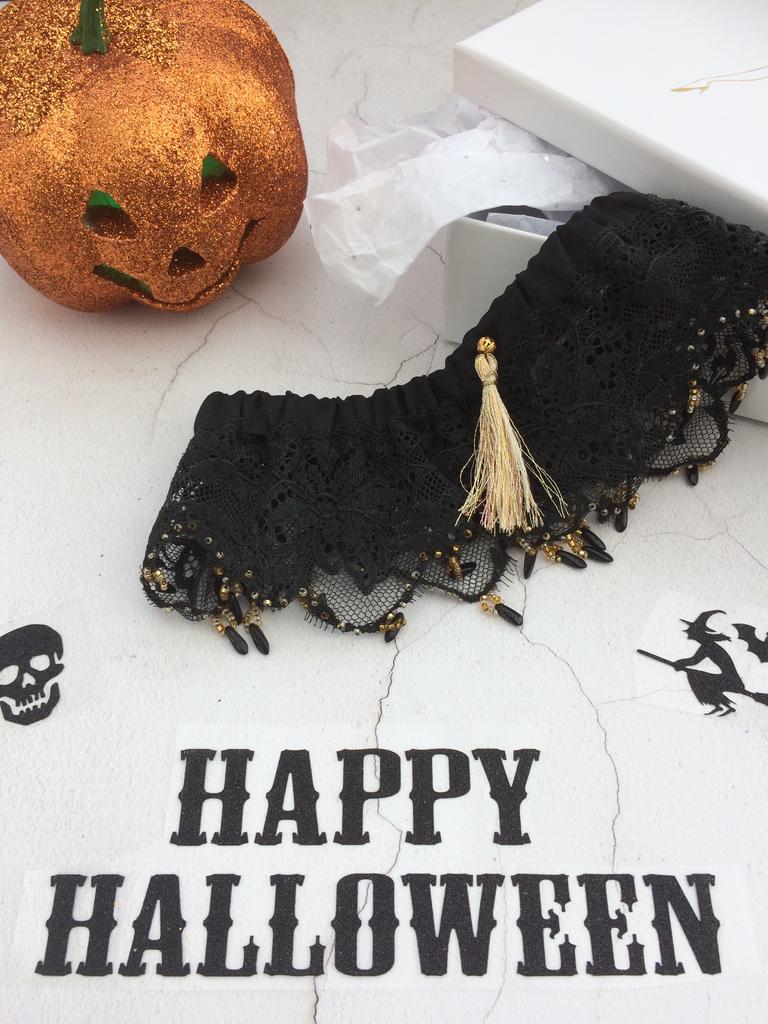 I thought Halloween was the perfect day to post these black wedding garters. I've had such fun photographing them today!This first garter is pure silk with a beautiful limited edition French Calais lace, the lower edge has an interesting shaped hem. You can see I've stitched hundreds of tiny golden…
Read the full post
06

Jun

Fabulously Funny and Highly Recommended With A Blue Garter Too!
---
I've read most of the Sophie Kinsella 'Shopaholic' series, they're a fabulously funny read, where the well meaning heroine Becky Brandon seems to go from one scrape to another. You're taken on a roller coaster ride of emotions, with everything working out well in the end …
Read the full post