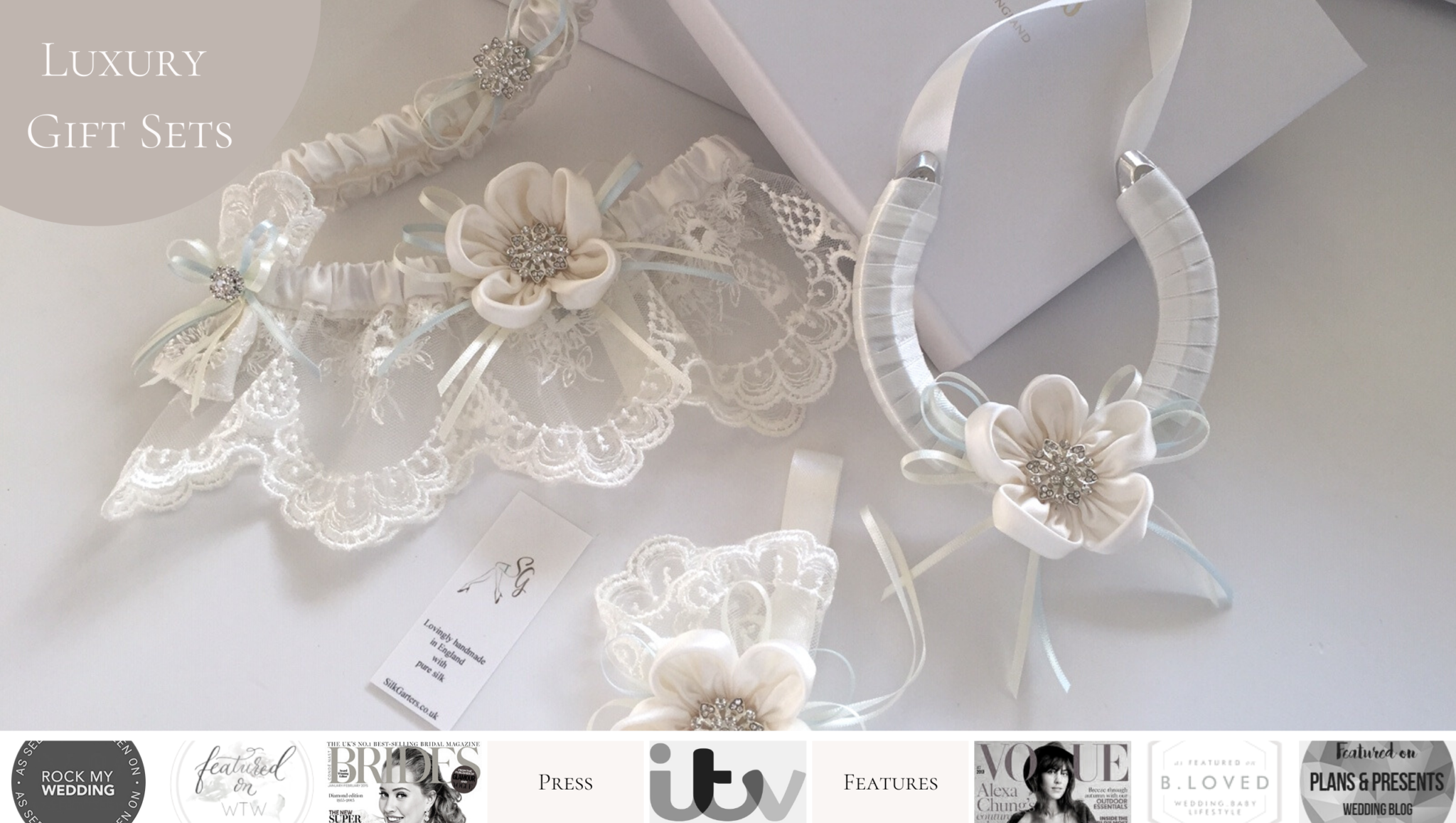 Delivery
During the postal strike, Royal Mail are prioritising Special delivery, although they don't guarantee it next day. Some standard first class post is taking two weeks or more to arrive, so instead I will be using a courier service estimated at 3-5 days.
Is your order urgent?
Next day delivery is not guaranteed during the postal strike, please phone before placing your order, I always try to help! Tel Catherine on 07780801102
For fastest delivery you will need to choose Special Delivery at checkout, although it isn't next day.
Dispatch Times

I do carry some garters in stock, those garters can be posted first class and be with you within a few days (UK). If the garter you have chosen isn't in stock ( & Not Personalised) it will be made and posted within 3-5 working days.
If you've chosen a personalised garter, they're usually made within ten working days. Bespoke or custom made wedding garters are usually made within twenty working days and then posted first class.
As you go through checkout, you'll be asked when you need delivery. Please add a date, not ASAP, because it really helps me… If I have 6 orders that all say ASAP, I don't know which I need to do first 🙂
NOTE
Although I can deliver quickly, I love spending time and care stitching your orders and it's a good idea for you to have your garter for your second fitting. It's nice to try everything on together and know it's perfect.
I know mothers love to give their garter gift on the morning of the wedding so if you need help with sizes, please contact me
Winter months, nightwear is usually made to order in ten days, Summer months 'Wedding Season' please allow 4-6 weeks for creation. Need it urgently? please contact me…
We've been really lucky to have @rosielondoner share our masks three times now to her 340K Instagram followers, saying about the comfort and lovely quality of our masks.
Dispatch time is between 1 and 5 working days, depending on stock.
Shipping and Handling
We only charge a small fee UK £3.40…. This is for the complete order not per item.
Europe £5
Worldwide £18.80 Tracked
UK parcels are usually sent out First Class and may be recorded. If you require Special Delivery this is £9.80 and please let us know your order is urgent.
International Shipping
Please note that when shipping to locations outside of the UK, the customer is responsible for all applicable duty or taxes mandated by your country, if any.
New rules for EUROPE… There is now vat chargable on all small parcels at the destination country. To speed up delivery, please ask us to list your item in our Etsy shop, where Etsy will deal with processing the Vat for you.
Sorry, we are not responsible for postal delays.
Read about some of our lovely brides on the blog
Tag @silkgarters in your best photos, send them on whatsapp and email 🙂