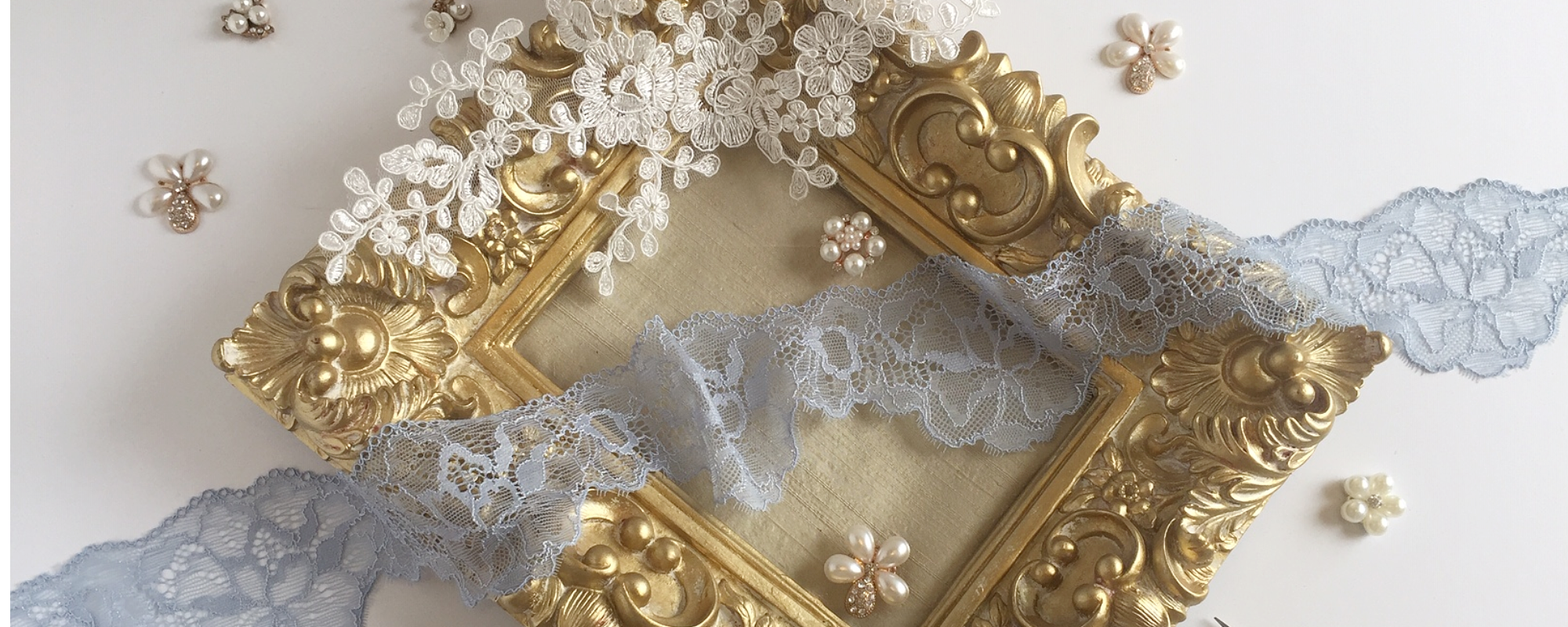 About 'Silk Garters'
 Hello and welcome, I'm Catherine, thank you for taking the time to look at my bridal garter website and giving me the chance to show you what I can do…
A trusted track record
 I started 'Silk Garters' in 2006 and since then I've sold over 17,358 wedding garters, that's over 17,358 wedding heirlooms treasured by brides all over the world…
 You see, I'm really good at making garters, but not very good at promoting myself! I've actually been making bridal garters since 1984, ruffled, flat, plain, elaborate, I love embroidering with freshwater and Swarovski pearls, I hope you love them too…
Supporting UK industry
I collect beads, buttons, ribbons and lace everywhere I go. I've amassed a huge collection of vintage Nottingham lace from the old Fewkes factory who made lace for Princess Diana's wedding. I also commission exclusive lace from other Nottingham lace manufacturers, supporting the British lace industry, one of the oldest in the world.
 Working with amazing brides
I love working with my amazing brides who continue to be part of the 'Silk Garters' family, sharing their gorgeous weddings on my blog, allowing me to use their photos on the website and I'm thankful for their ongoing support, loving, commenting and sharing on social media long after their wedding day…
Lovely reviews
 I have lovely reviews, from mothers, relations, grooms, friends, and brides themselves who've ordered, a beautifully wrapped gift from 'Silk Garters', creating special moments and lasting mementoes of their magical wedding day. 🙂
 Work with me
 I'd love to make your bridal garter too, whether you choose one from the collection or have your own idea of something unique, you'd like me to create, I'm eager to start stitching!
If you'd like some ideas, you can see some of my bespoke work over on the blog.
 Please message me if you'd like help choosing a garter, I'd love to hear from you.
Catherine x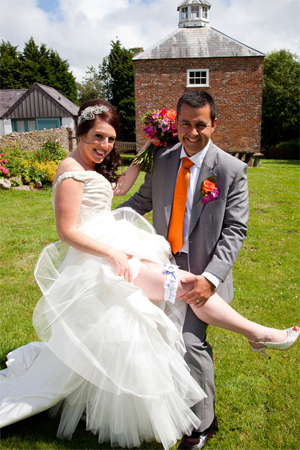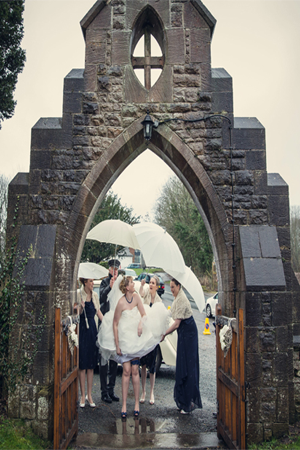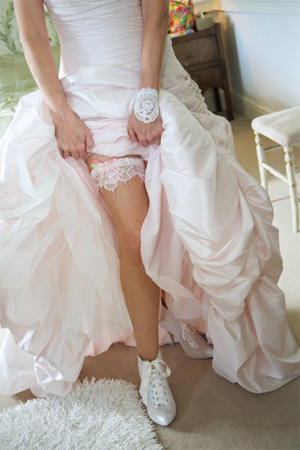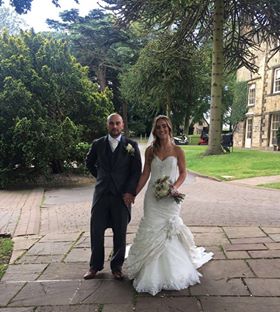 "Thank you so much for my beautiful garter it complimented my dress so much. Was so impressed at how it stayed up all day too!! The blue bow hidden inside was also so lovely
Thanks again Mrs Shepherd xxx"