" I phoned on Friday but I just wanted to express my feelings in writing.
I have received the handmade 'Dream Wedding' garter I ordered for my friend and it brought tears to my eyes. The detail is exquisite and I am delighted with the quality and design of the garter.
Thank you so very much for making me the perfect gift for my best friend.
I cannot wait for her big day when I will present her with the most beautiful silk and lace garter.
Many thanks from the bottom of my heart
Stacey xx " Crowthorn, Berkshire
Dreamy hand-beaded garters, artfully embroidered for your dream wedding!

A Romantic Something Blue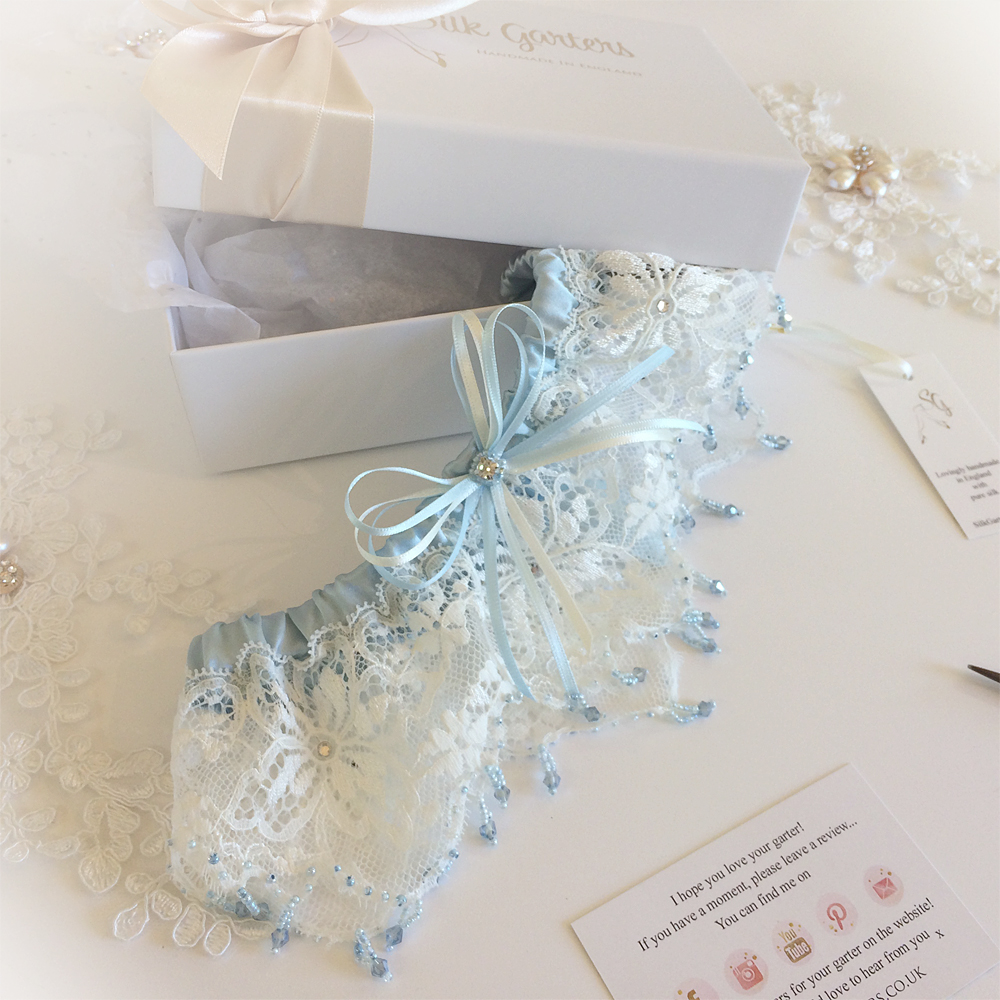 Handmade wedding garters, in a choice of shades, stitched with tiny beads and crystals. £149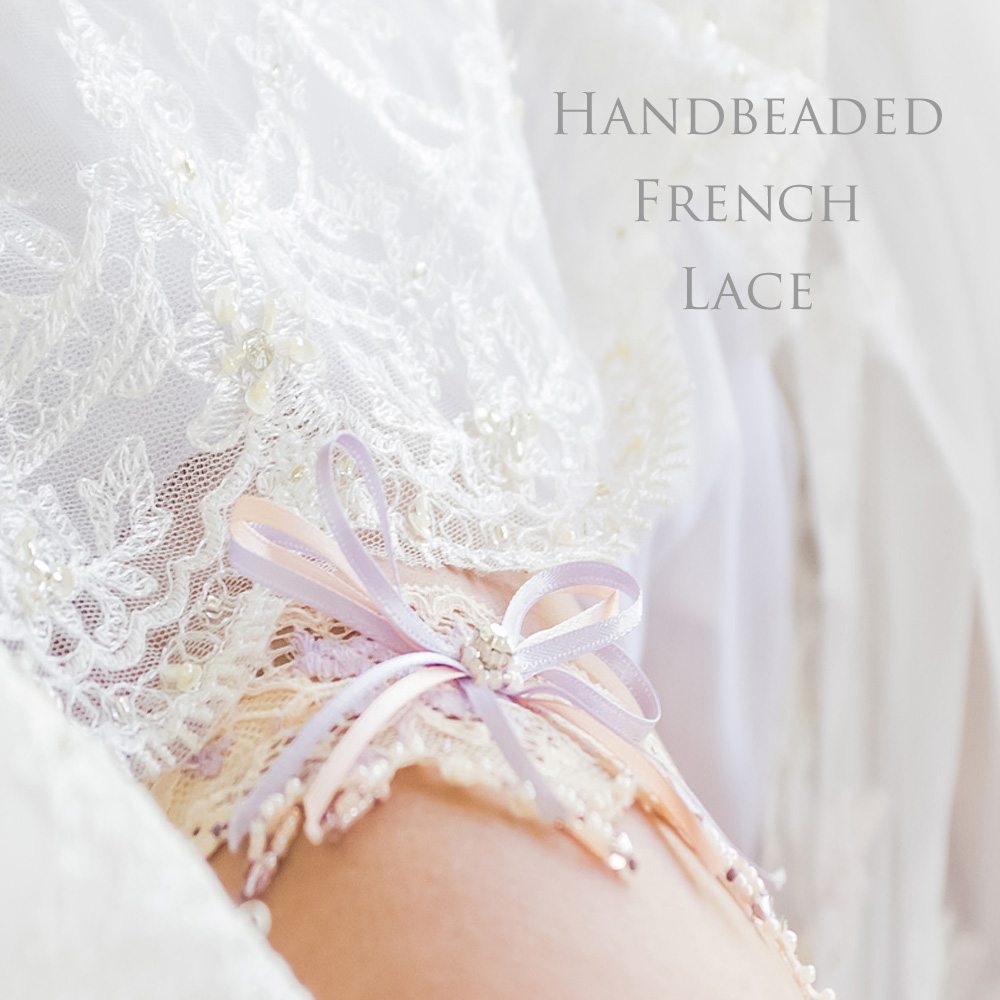 Champagne and lilac, a romantic French lace, artfully stitched with beautiful details. £149
Fall in love with luxurious French lace and pure silk with intricate beading… So romantic!
I usually choose lace with a shaped lower edge for these fabulous garters, however this white set was custom made in cotton Nottingham lace, with Swarovski pearl flowers…
Swarovski pearls, crystals and seed beads, play off on each others glorious sparkle, in a breathtaking collection of bridal garters, to complete the perfect dream wedding xx
 I do hope you love my work! Please contact me with your own ideas too… Catherine x