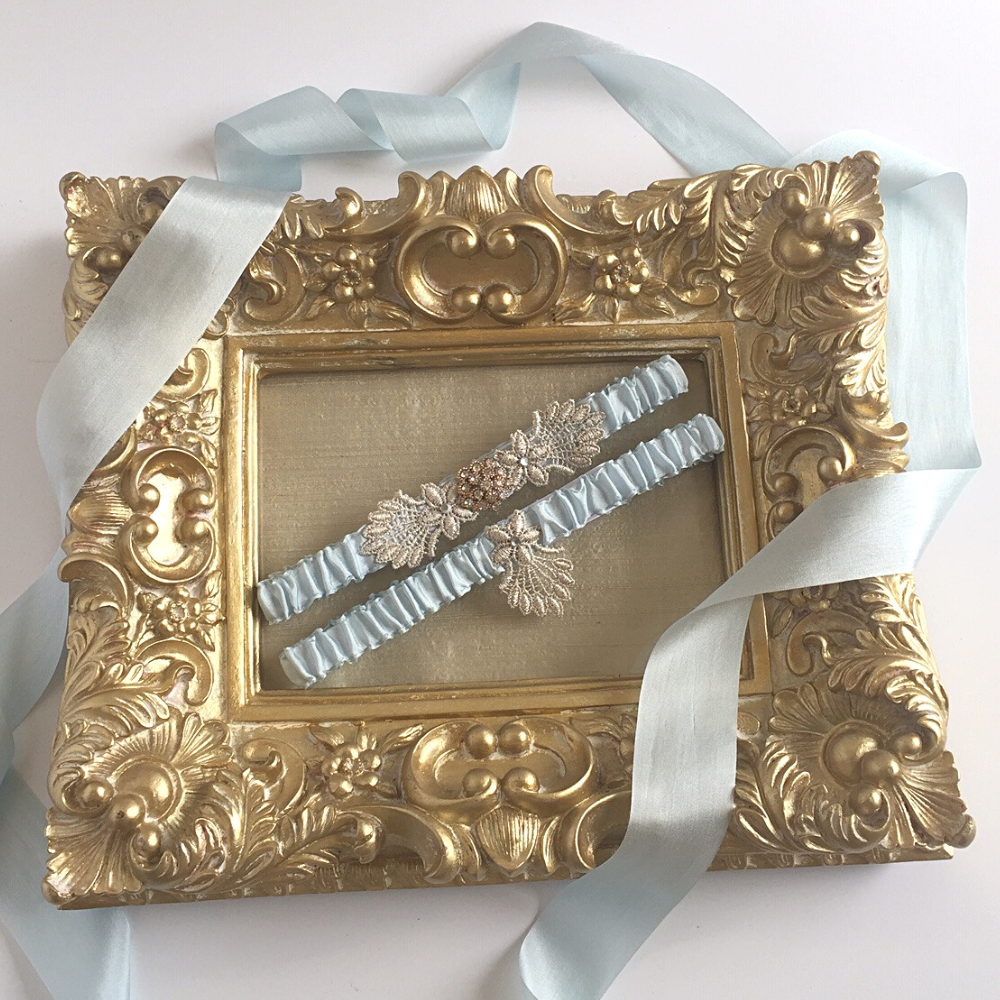 I'm so excited you've found my handmade business!
If you're looking for the perfect something blue,
I'd love to help…
Are you looking for a garter that's mainly Blue? With elegant touches of blue, or actually, if I hide a blue bow inside, will that be perfect?
Best seller! Beau Blue Wedding Garter…Such a pretty shade for your 'Something Blue' £34.99
Jude (verified owner) of the Etta Garter – August 14
"Absolutely love it, the detail in the silk garter & box is Gorgeous .. The personal note was a lovely touch ..
5* seller"
All these garters have pretty blue touches!
Best seller! Lynae Wedding Garter…Can be personalised inside, perfect for your 'Something Blue' £34.99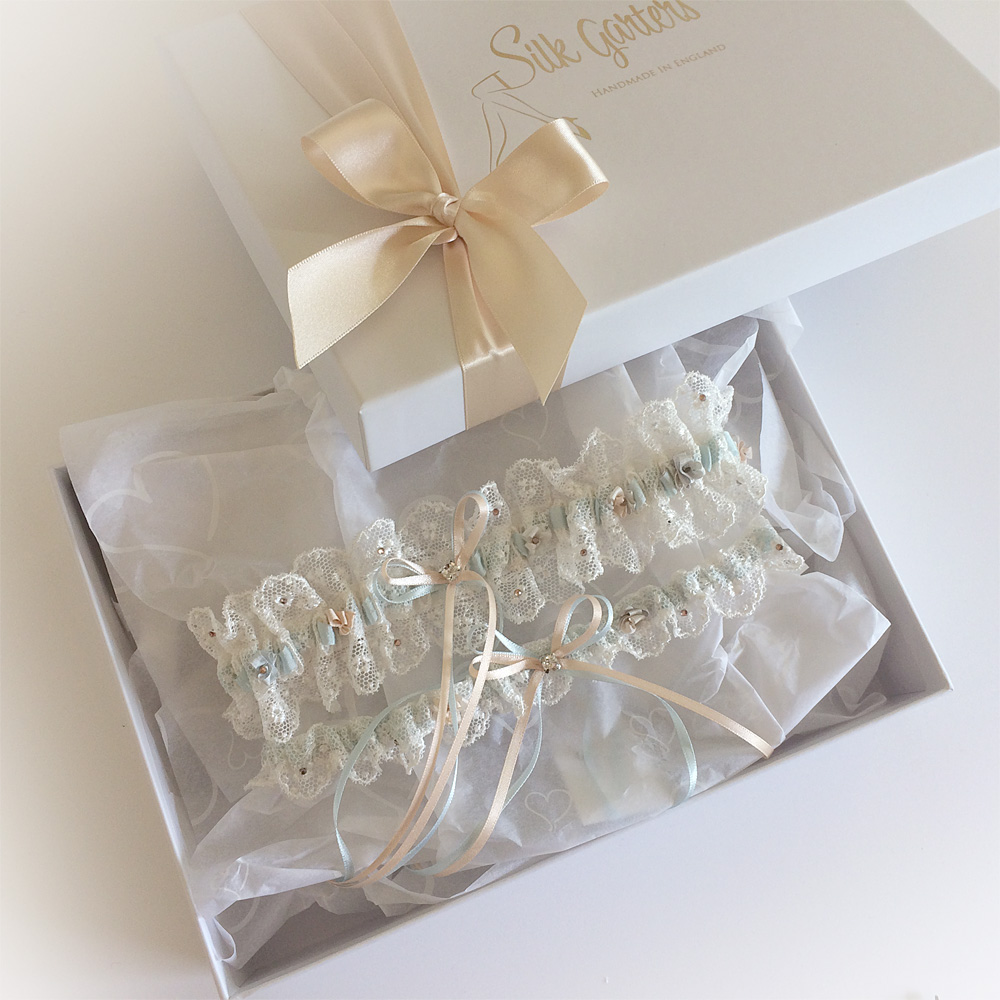 Megan Bridal Garter Set… Hand embroidered silk ribbons and specially commissioned lace tulle £190
"I ordered the Lynae dusky blue flower vintage style ivory garter. Ordering products online can be hit & miss, however, when my garter arrived I was over the moon. It was exactly what I wanted & had the beautiful vintage look I was hoping for. Thank you so much for creating such lovely products."
Amber Taylor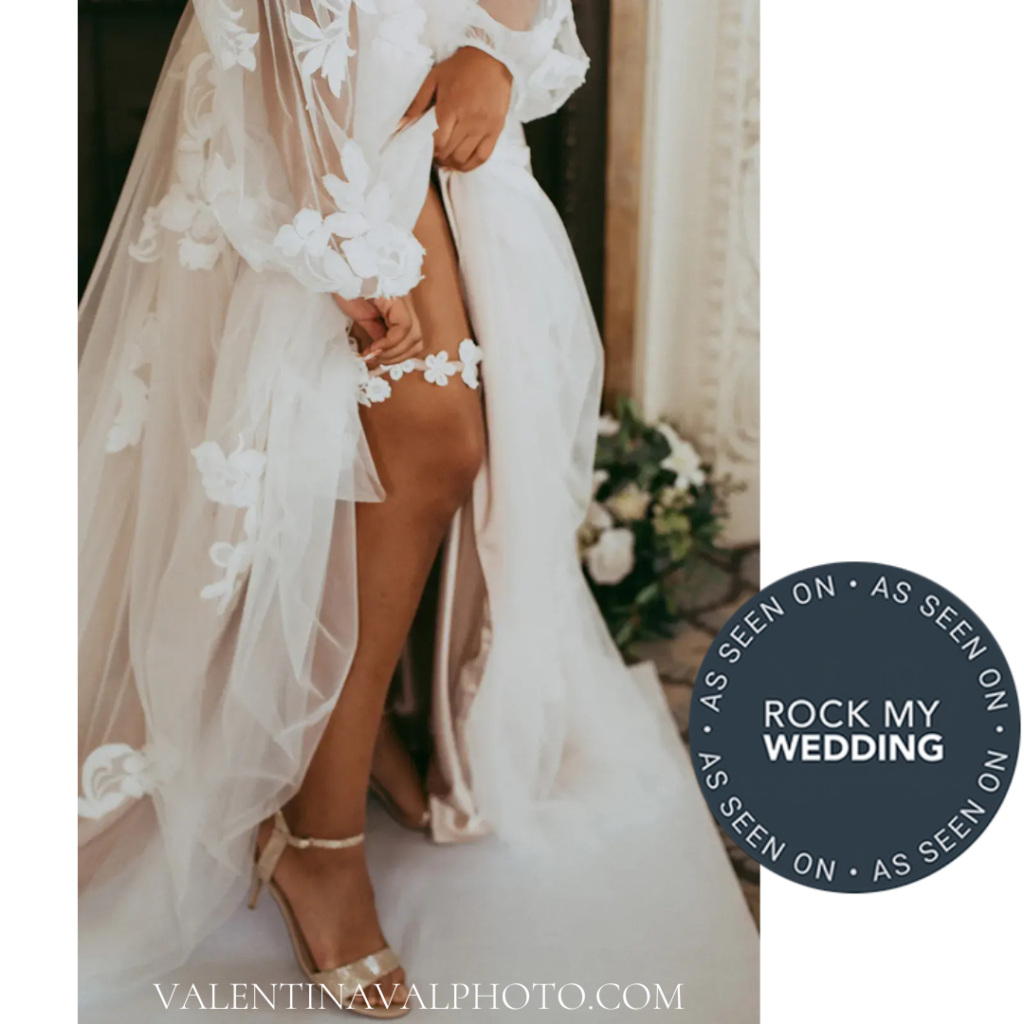 I had a phone call from a bride… Chatting to her partner, she'd asked what he was looking forward to most in the wedding… He said seeing her garter!
She hadn't been going to have one!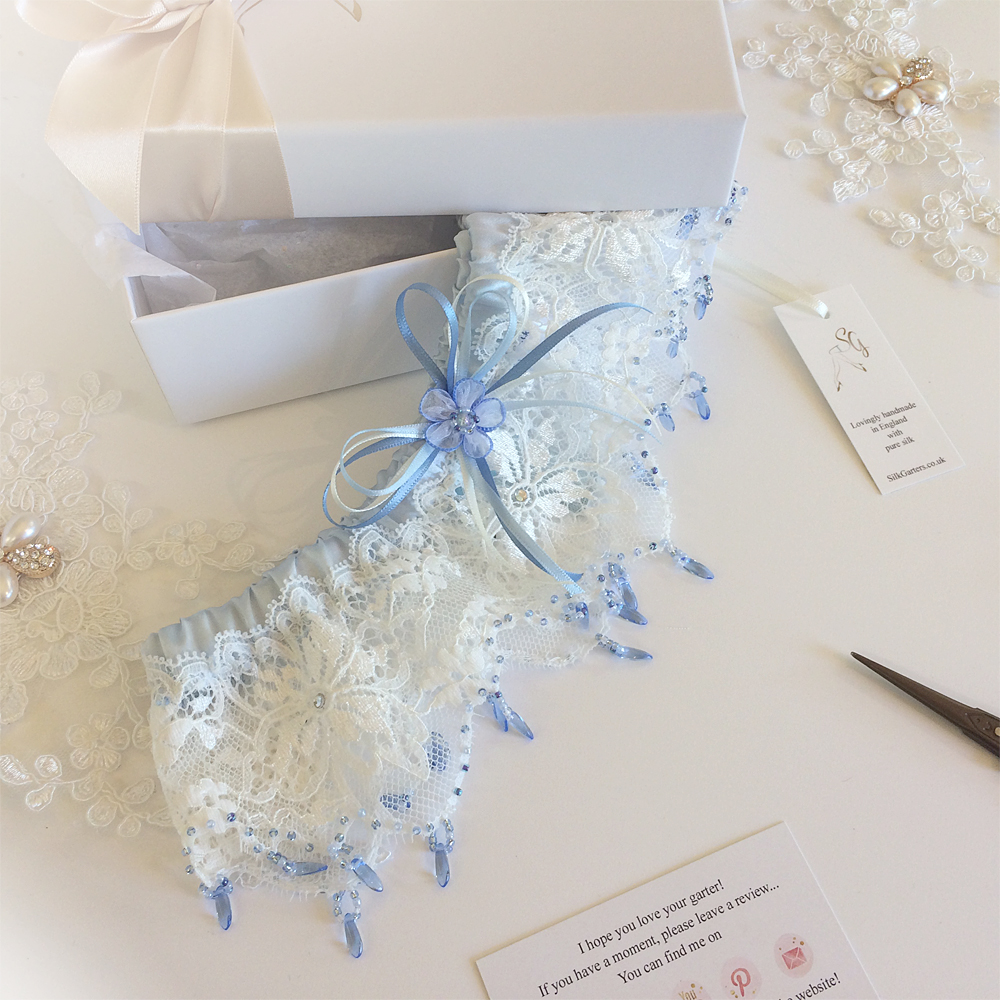 Dream Wedding Garter…Beautiful French Lace, with blue crystal drops, perfect for your 'Something Blue'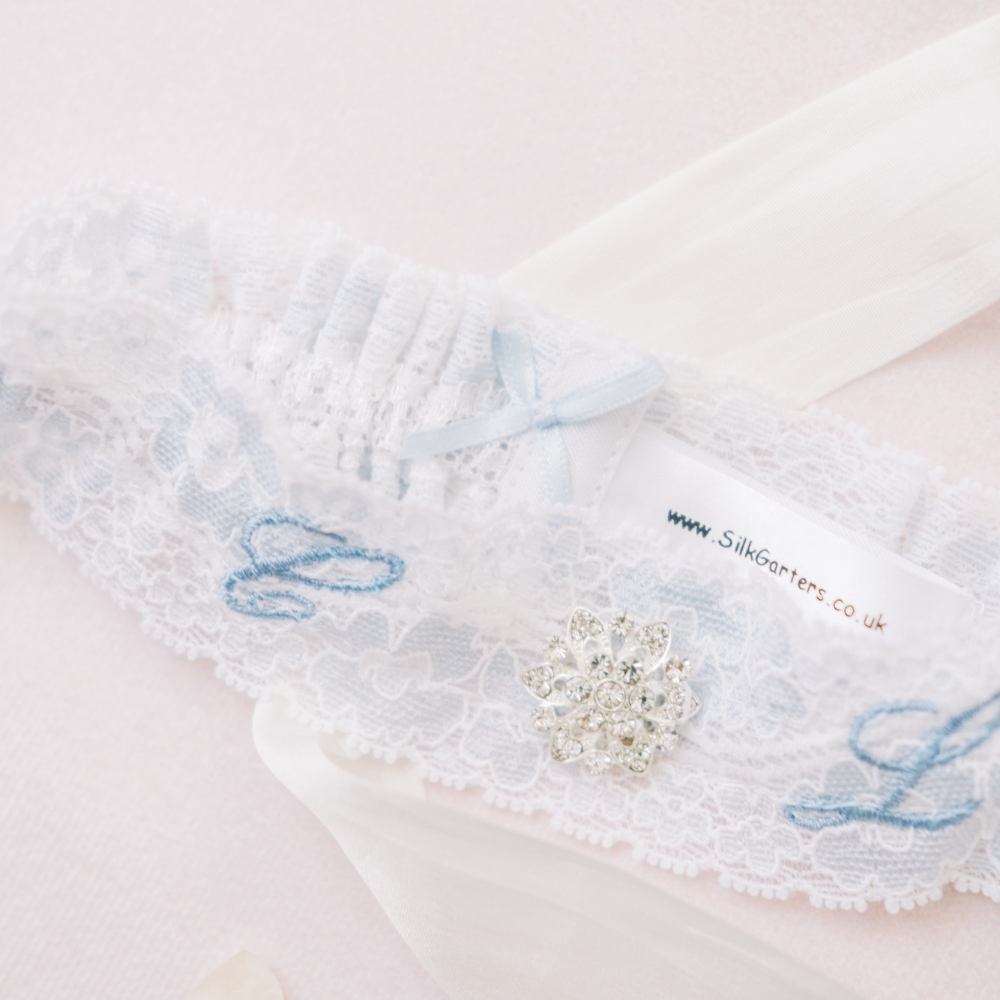 So delicate! Baby blue wedding garter. It can be embroidered with your initials too. From £34.99
"I am absolutely delighted with the garter I bought for my daughter,  and she is equally as thrilled. The garter is absolutely beautiful, with incredible craftsmanship.  I would definitely recommend your business to anyone,  and hope that I have an occasion to contact you again"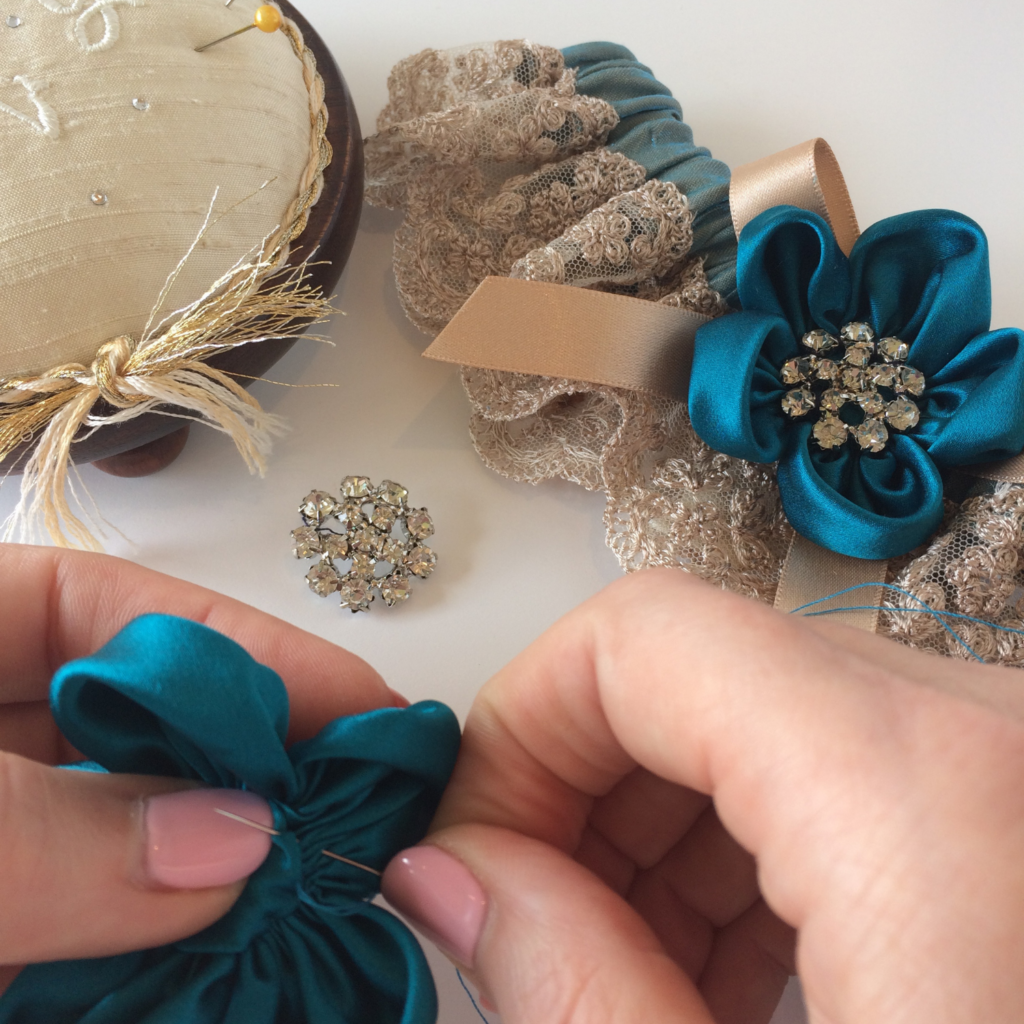 Thank you! I feel so grateful for every order…
I love my craft and each garter is made with love.
As I sew, I'm thinking of the bride who will wear the garter, stitching their personalisation and special details.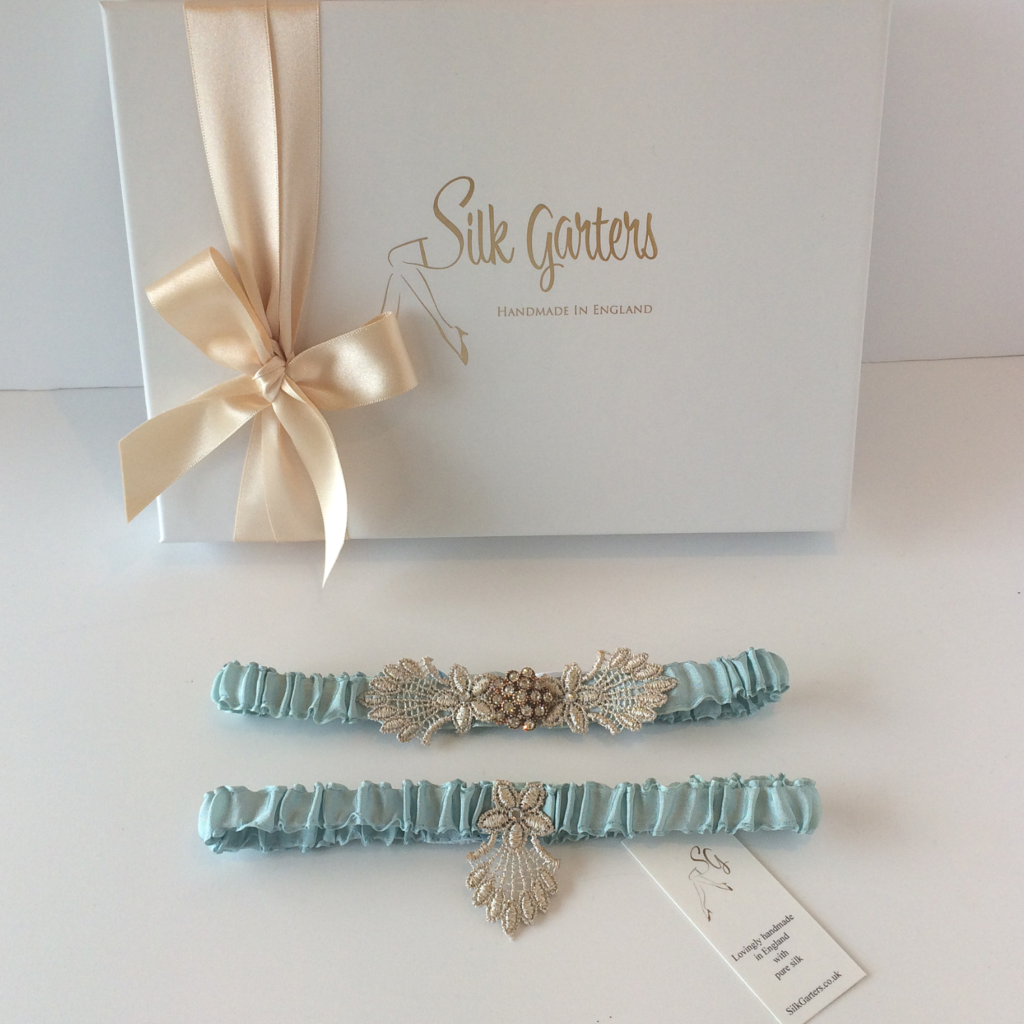 Gatsby Garter Set…The simplicity of Pure silk with an Art Deco style applique… £69.50
"A friend bought one of your garters for my wedding and now I want one for my sister…" April Pardoe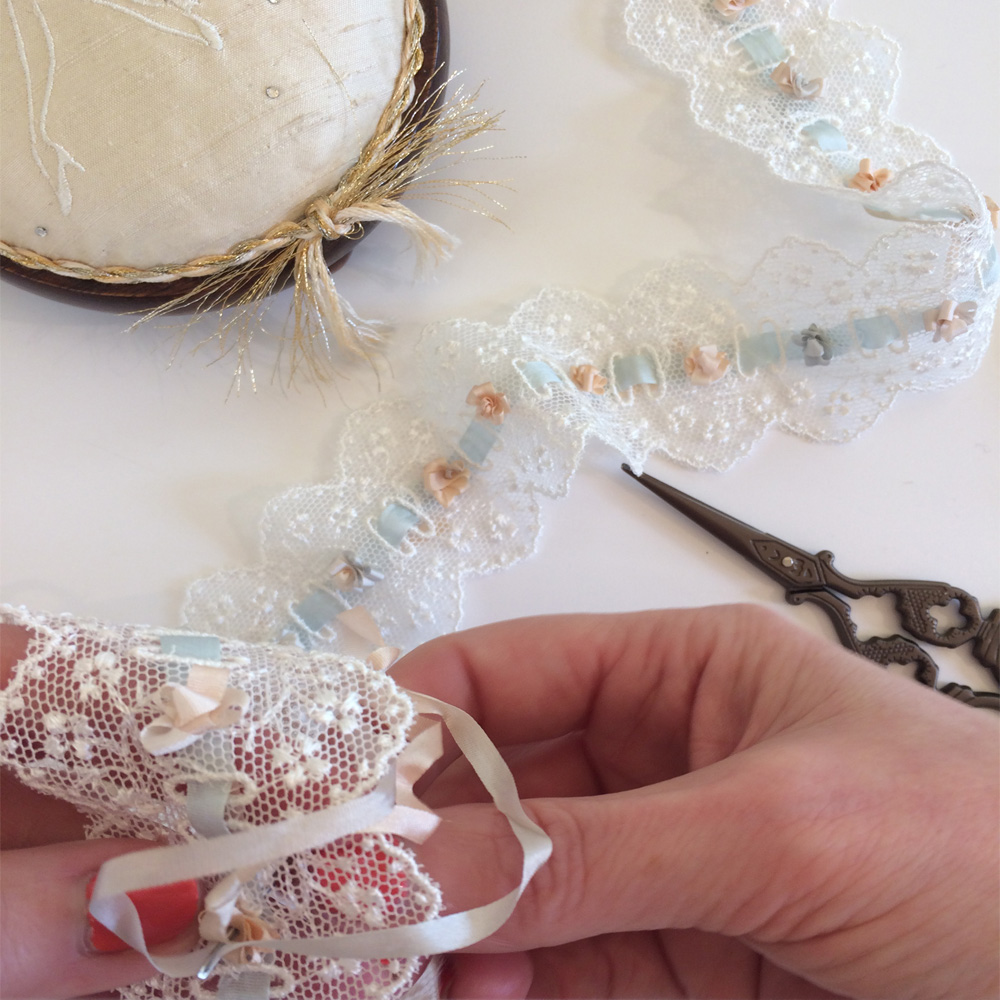 Feel the softest cotton Nottingham lace, traditionally made since the 1880's, on vintage looms. Add your own details with personalised text, embroidery and ribbon colours, I'll create your unique garter…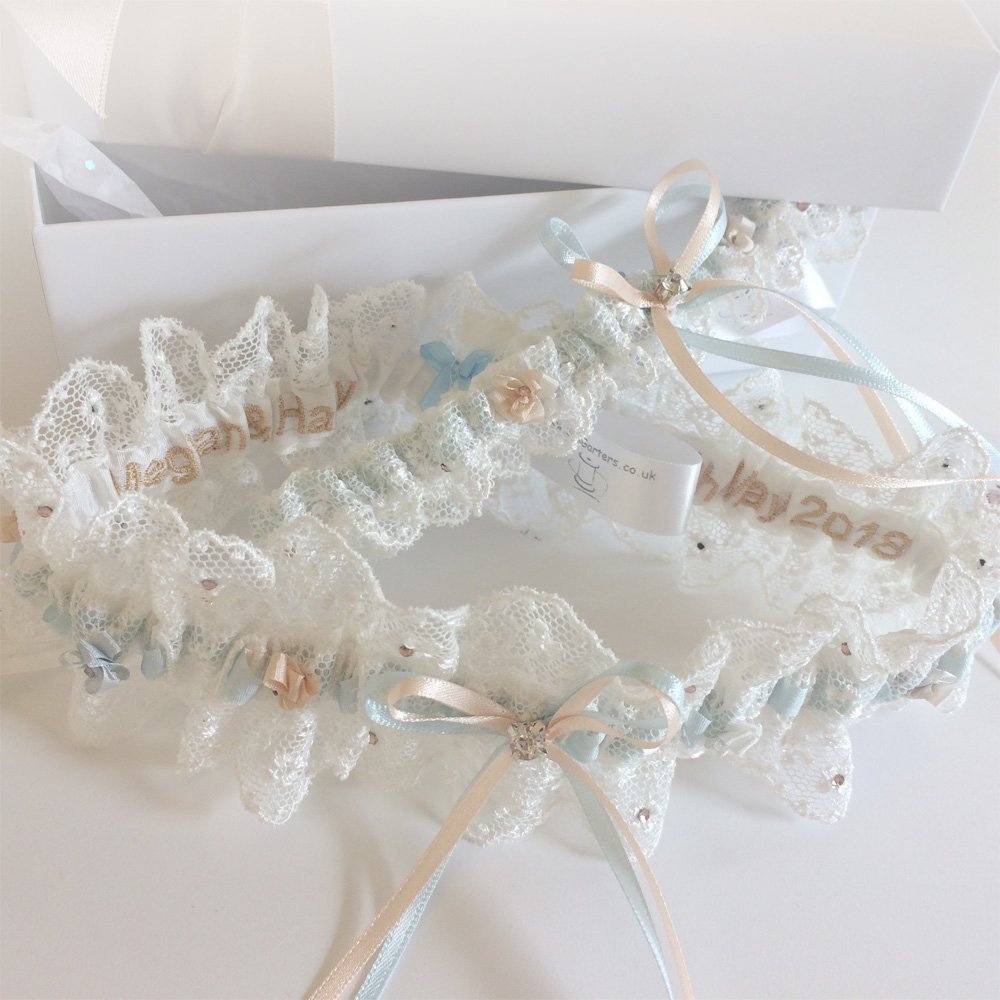 Meghan Garter Set…Personalised inside, with your names and wedding date, a future heirloom… £190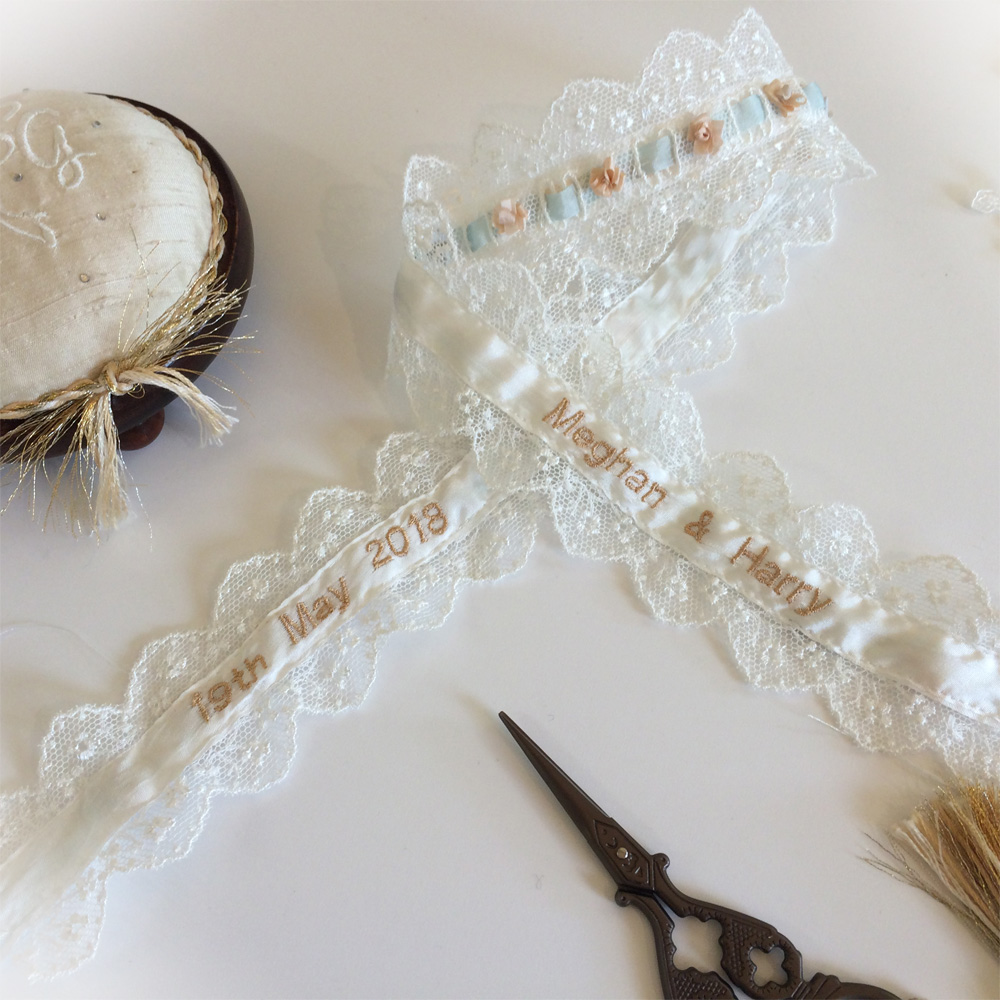 With some garters, you can add personalised text inside, making your garter just so special! £15
"I was extremely happy with the service and garter I received. It took 2 days to get here and was beautifully packaged and you could tell it was hand made which made it extra special. I was looking around and searching all over the Internet and this site is by far the best. If you want something unique, special and well made then this is the perfect place to buy a garter from. I would honestly give a 5/5 rating, well impressed. Thanks"
Jason Arthorton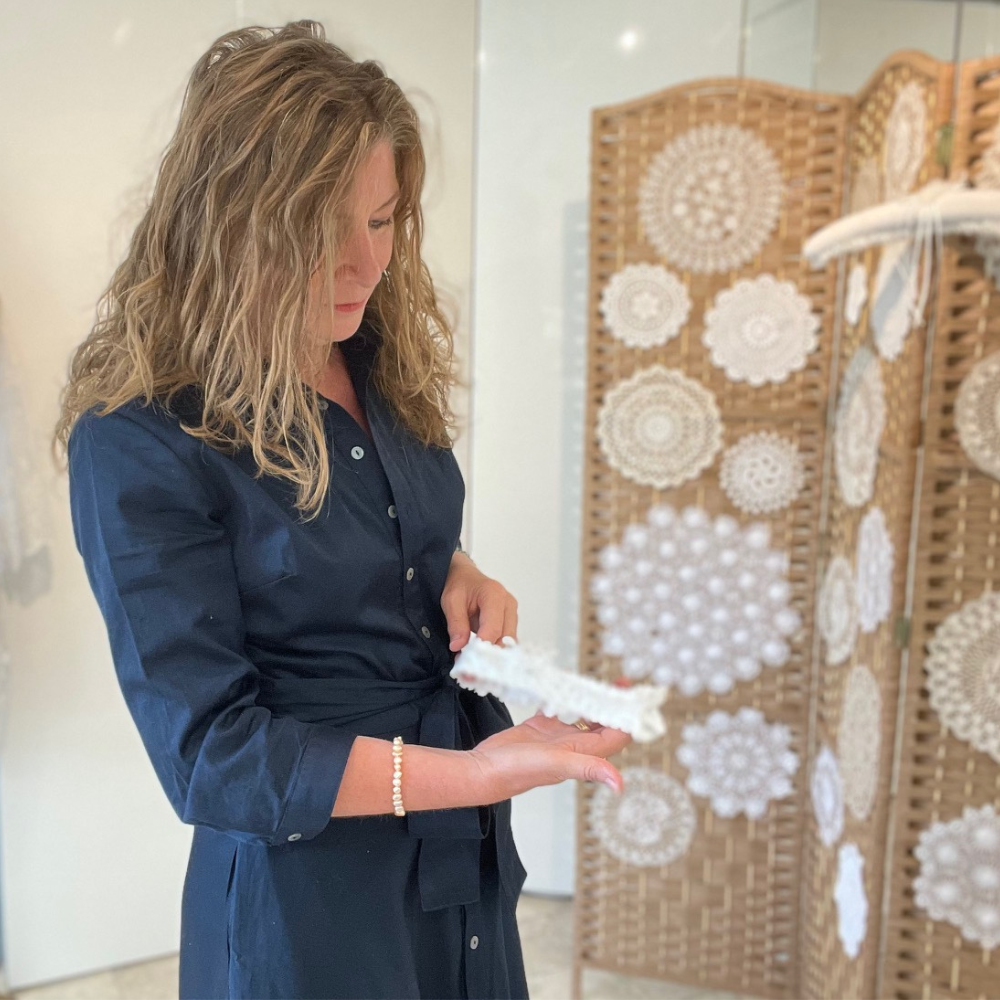 I hope you share my passion for beautiful handmade details! To see any of the garters in detail, please click on the image… I do hope you love my work, any questions, just ask. Catherine x