Luxury Handmade Bridal Garters
For Stylish Brides
Looking For Something Unique!
When you love someone so much, 'standard' just doesn't say what is in your heart.
We hope you find the stories behind these gorgeous bespoke bridal garters inspirational, and would love to collaborate with you on creating the perfect wedding garter for someone you love…
The perfect finishing touch!
Lose your heart all over again to these utterly unique bridal garters,
with love and romance in every stitch… 

"Worn by TV's Katherine Kelly, loved by brides all over the world, featured on Coronation St. and gifted live on ITV's 'Loose Women' chat show.
I'd love to make yours too! " Catherine x
Add a frisson of excitement with your bridal garter! It's your secretly hidden, romantic keepsake! You decide whether to show it off or keep your garter discreetly for your partners eyes only.  Whatever you choose, treasure it forever, a reminder of your wonderful Wedding Day…
~ Delight in the unique luxury of Hand-Beaded Swarovski Crystals & Freshwater Pearls ~
Petite, one size, plus size & bespoke garters, just for you…
Be captivated by rare English lace, be enchanted by distinctive hand-beading, choose an elegant garter instantly recognisable in its uniqueness.
Treasure your garter long after your big day… Personalised with your names and wedding date, or include sentimental items, that fill you with emotion…
Your bridal garter, the softest whisper of silk to be cherished forever… Delight in a garter that flatters, beautiful details, sentimental text, elegant style, tiny crystals that catch the light and capture the essence of your magical day…
I'll help you by hand-stitching delicate details, adding clever touches and sentimental items to fulfill your dreams…What can I stitch for you?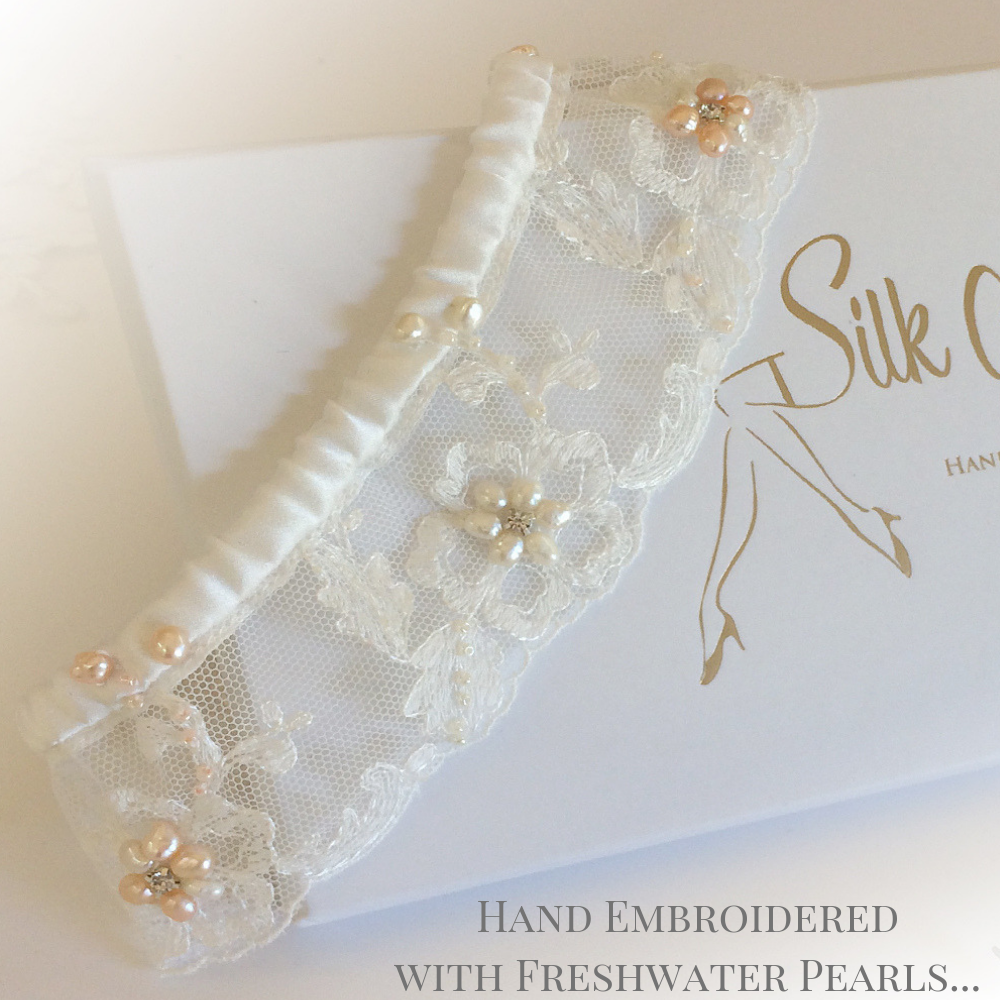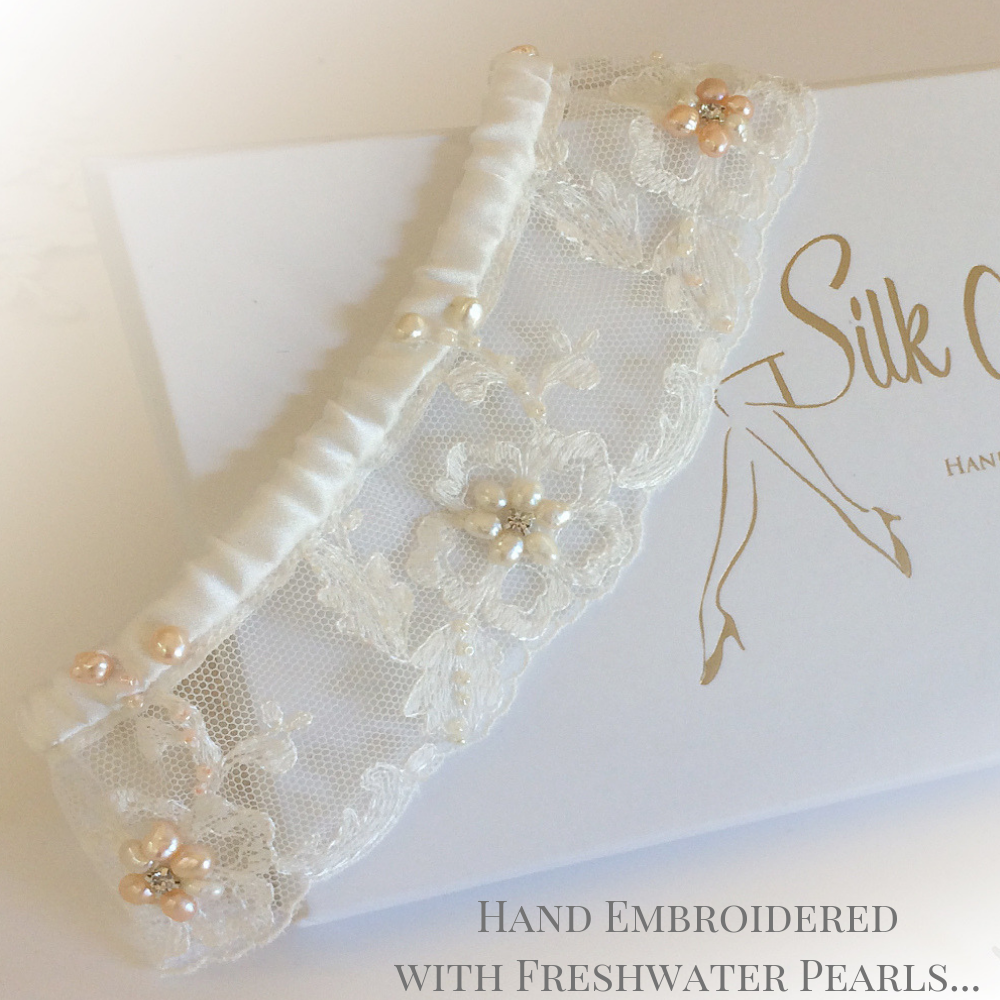 Total Luxury…
Adore freshwater pearl embroidery on rare old Nottingham lace? Unique luxury bridal garters handmade in the UK
"Fell in love with my garter that my husband had made personally for our magical day. It was perfect! The sixpence hidden strategically in the bow was so clever. It is that small added attention to detail that separates these garters from the rest. Brilliant! Sent you photos. Thank you. Xoxo"
Lisa Vilander Aggersberg

~ Order with Confidence… Est. 1984 ~ Enjoy 5* Quality and Service ~