Do You Remember Princess Diana's Wedding?
29 July 1981 I was a child on my summer holidays, sitting on a beach in Devon while the world watched the magical wedding of Lady Diana Spencer to Prince Charles at St' Pauls Cathederal…
Her children are grown up and having children of their own, but no-one will forget the impact her wedding had on the Nation or Princess Diana's amazing fairytale dress…
 The Amazing Wedding Dress
The gorgeous silk taffeta wedding dress was designed by David and Elizabeth Emanuel, she chose the designers herself, because she had a favorite chiffon blouse, designed by them… David would show the wedding dress sketches to Diana and then destroy them, to make sure the design was kept a complete secret. A second backup dress was started, just in case! but not completed…
The dress Diana wore, was valued at £9000 (David made a copy which was auctioned in 2005 for £100,000). The original took their seamstress, Nina Missetzis three months to make. The hand woven silk taffeta was made by Stephen Walters of Suffolk, silk weavers for 9 generations. On the last day Nina sewed in a small blue bow because it's traditional to have something blue included in your wedding day. All my wedding garters have a small blue bow hidden inside, so that your 'something blue' is covered!
Something Blue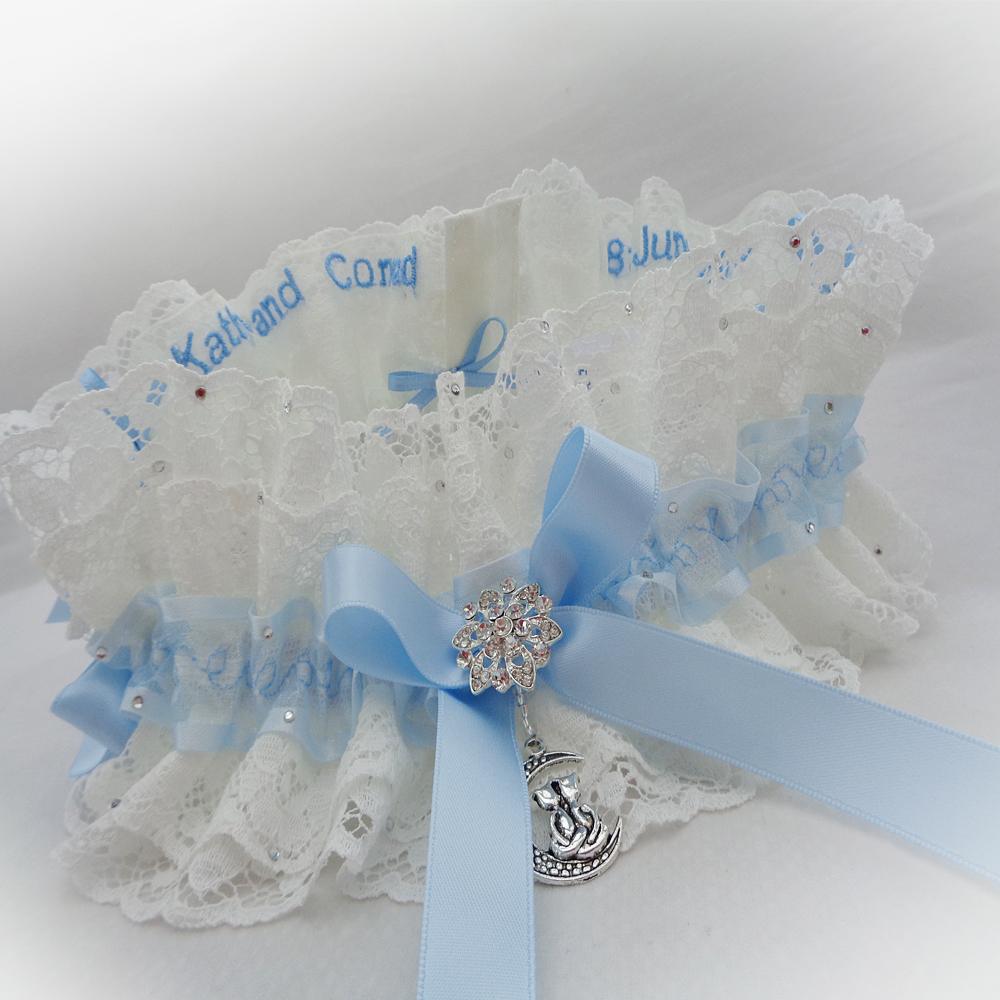 The train was an amazing twenty five yards long! They wanted to design something with dramatic impact as the wedding was to be watched all over the world. The dress shimmered with 10,000 hand stitched pearls and sequins, 40 meters of silk fabric was hand woven and stitched with gold thread.
The petticoat was made from 100 meters of tulle as they wanted the dress to have a soft look rather than sway with a traditional hoop.
Elizabeth Emanuel embroidered on some of the lace and stitched a tiny diamond horseshoe inside for luck.
The handmade antique lace used on the dress, had belonged to Queen Mary and was complimented by tulle lace from three wonderful old Nottingham lace companies, one of them was Fewkes…
Although Fewkes have now closed, we were lucky enough to buy a large selection of their lace and you can see how beautiful the lace is here…
Rare Nottingham Lace, can be yours too…
This tulle is from Fewkes, who made lace for Princess Dianas wedding… It's embroidered with ivory and champagne threads of different thicknesses, adding interest and depth to the design.
Silk wedding garter with tulle, embroidered champagne sprigs of tiny leaves and fonds, edged with ivory thread…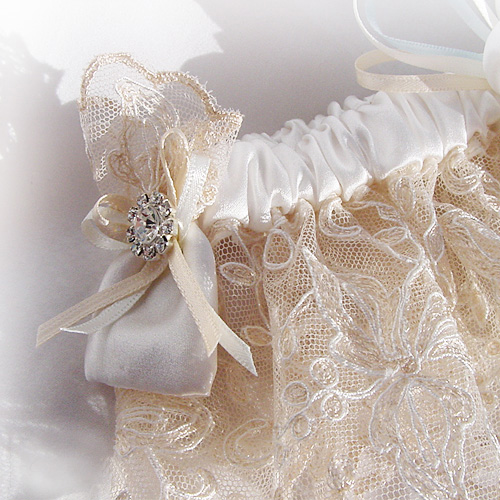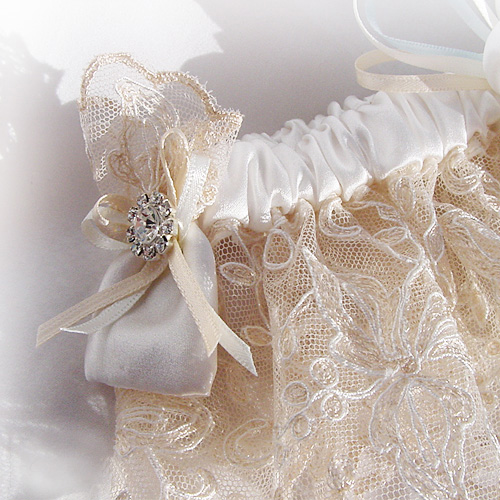 The matching lucky sixpence bag, daintily stitched with tiny bows and a clear crystal…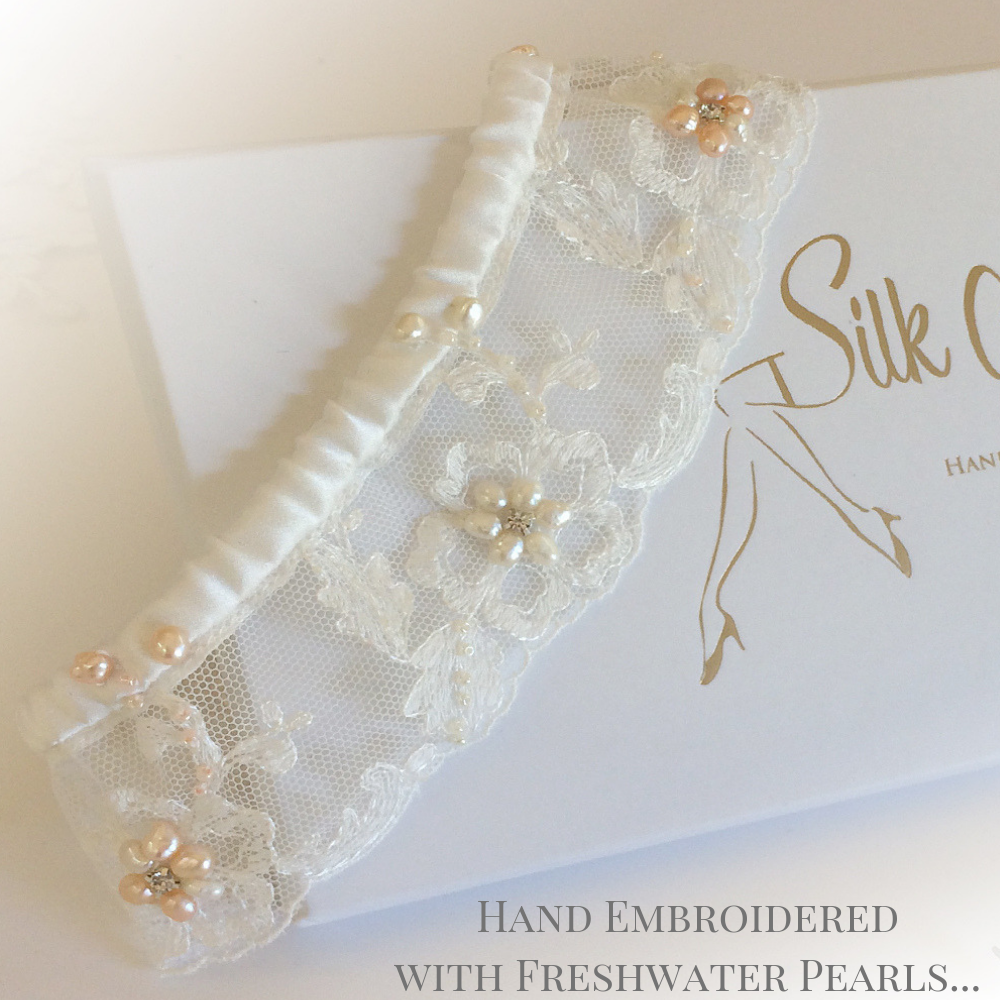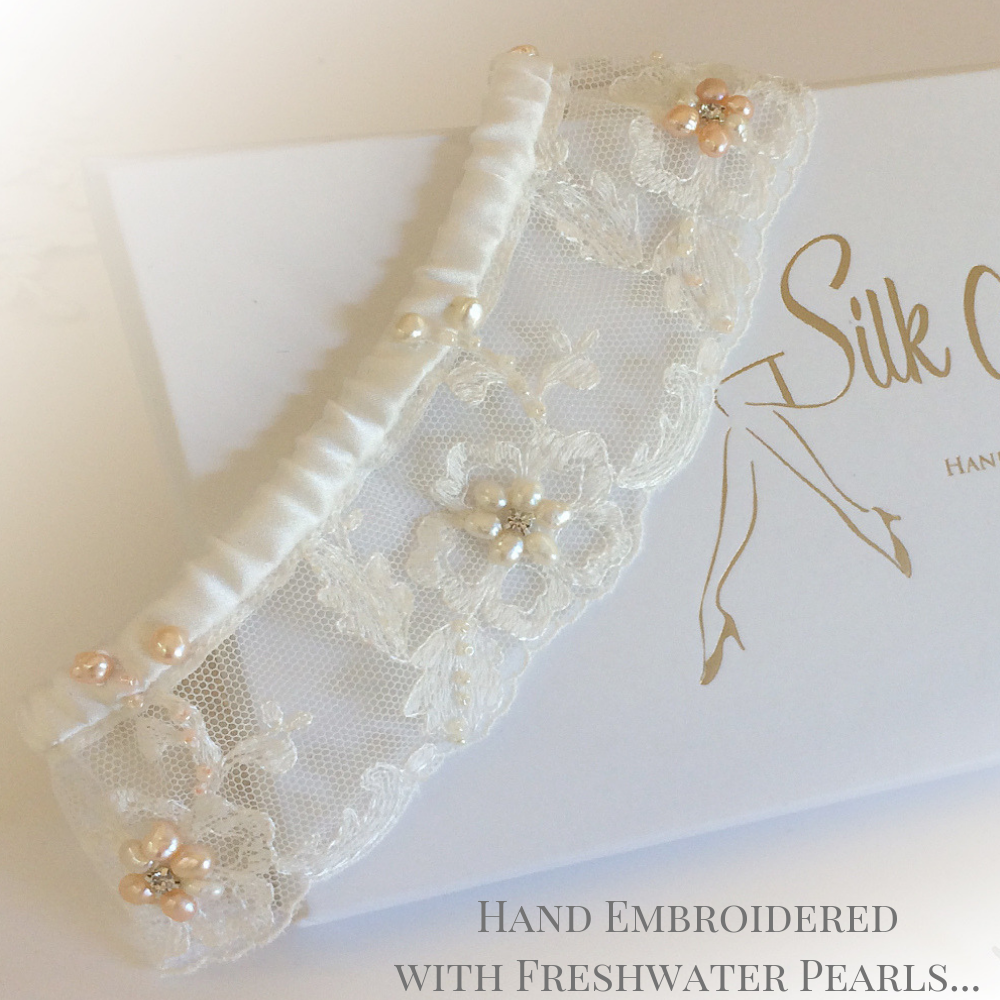 This is the gorgeous Constance wedding garter… See how I've followed the ivory leaves and flowers with embroidered freshwater pearls, such a wonderful precious lace, I've tried to create a garter that's equally rare and beautiful!
I hope you've enjoyed this little insight into our historic Nottingham lace and Princess Diana's wedding dress!
It was estimated that one billion people watched the royal wedding between Diana and prince Charles…
I'd love to hear your comments below 🙂
Catherine xx