Stefan and I met in July 2013…
Had our son Ollie in January 2015, his sister Faye is now 6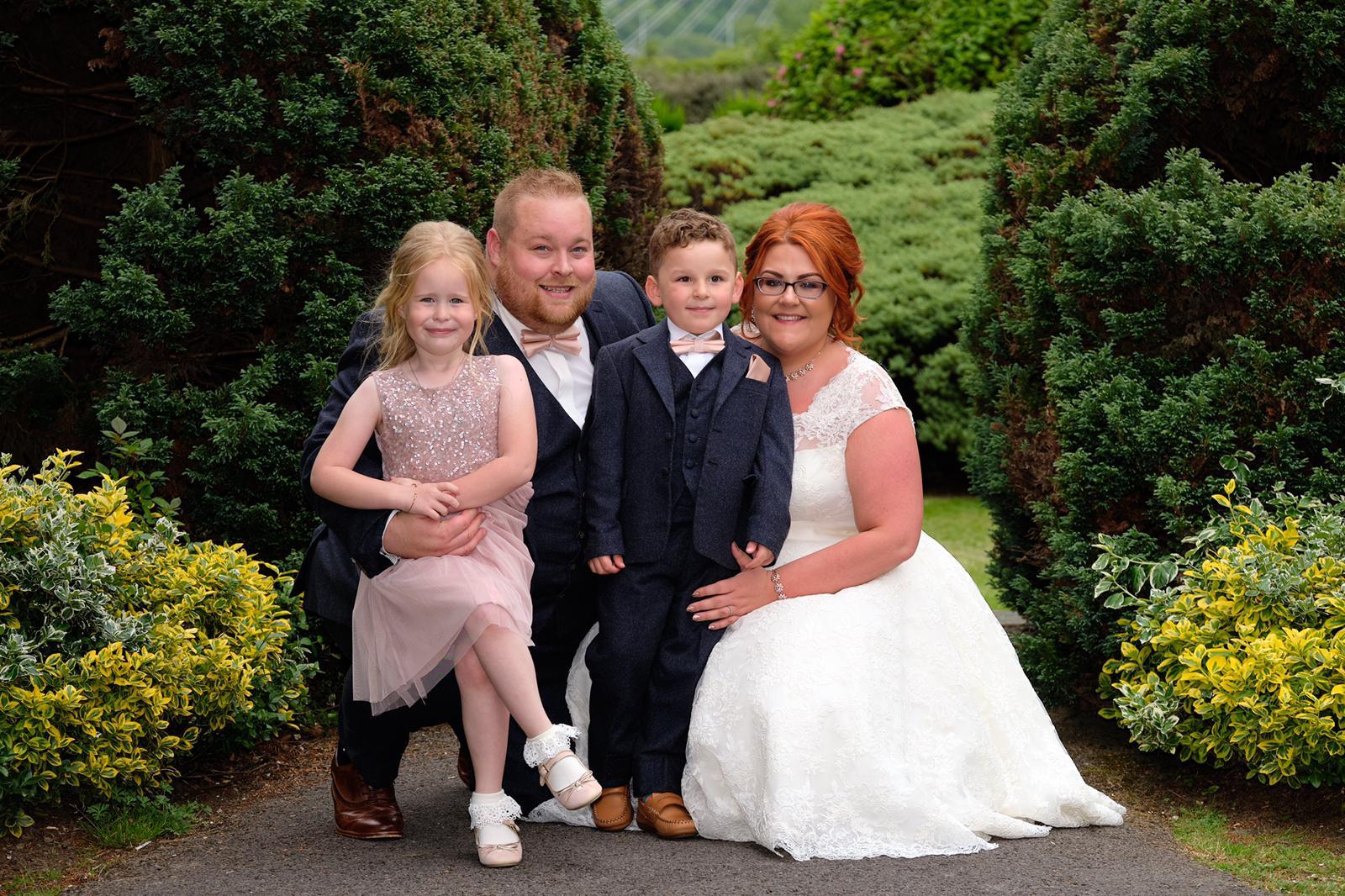 We booked our wedding in October 2017
We got married on 24th May 2019 at Maes Manor, Blackwood, South Wales.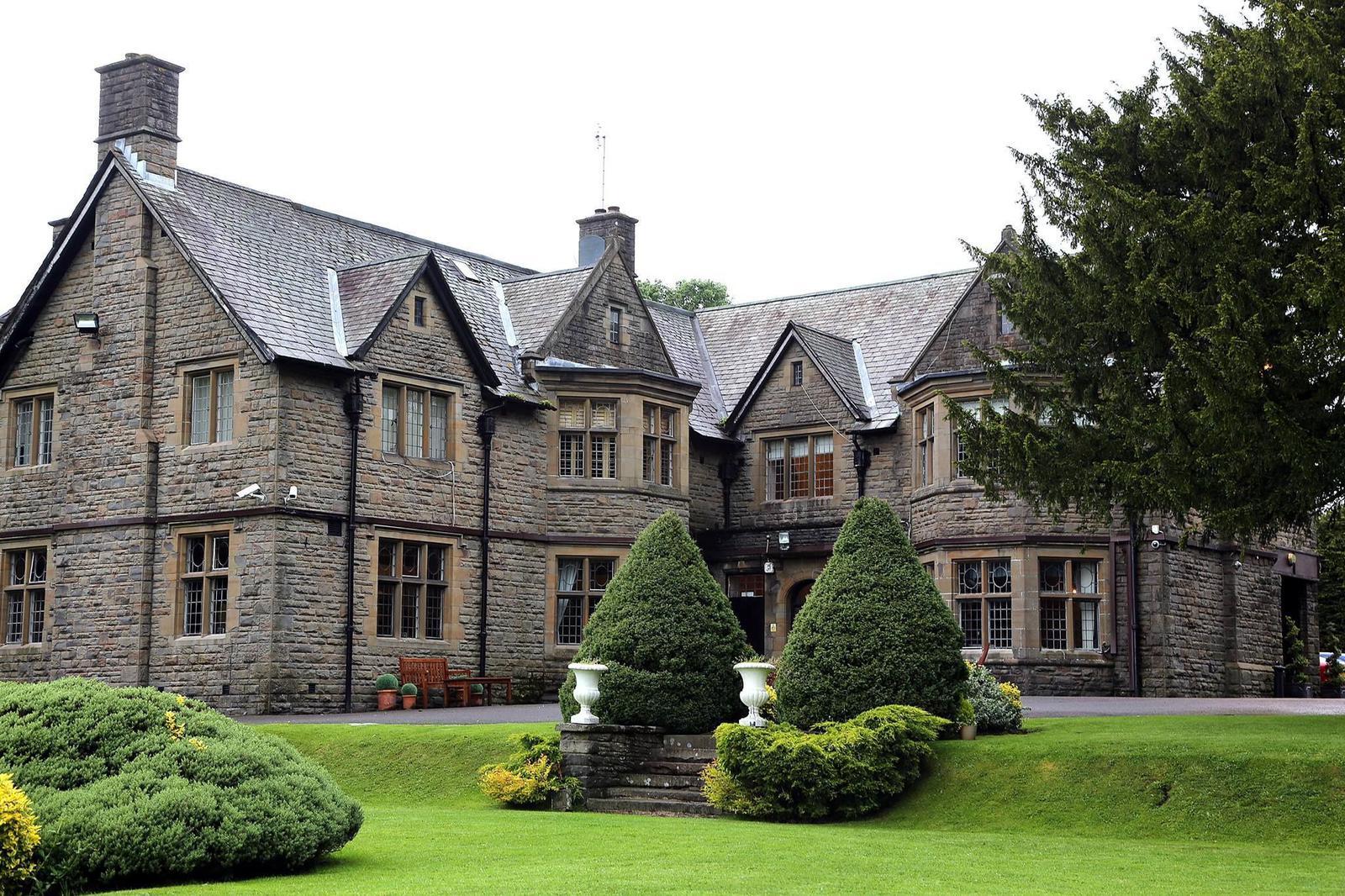 We had a large wedding party, Best man 2 ushers, Maid of honour, 4 bridesmaids, 2 flowergirls and 2 pageboys.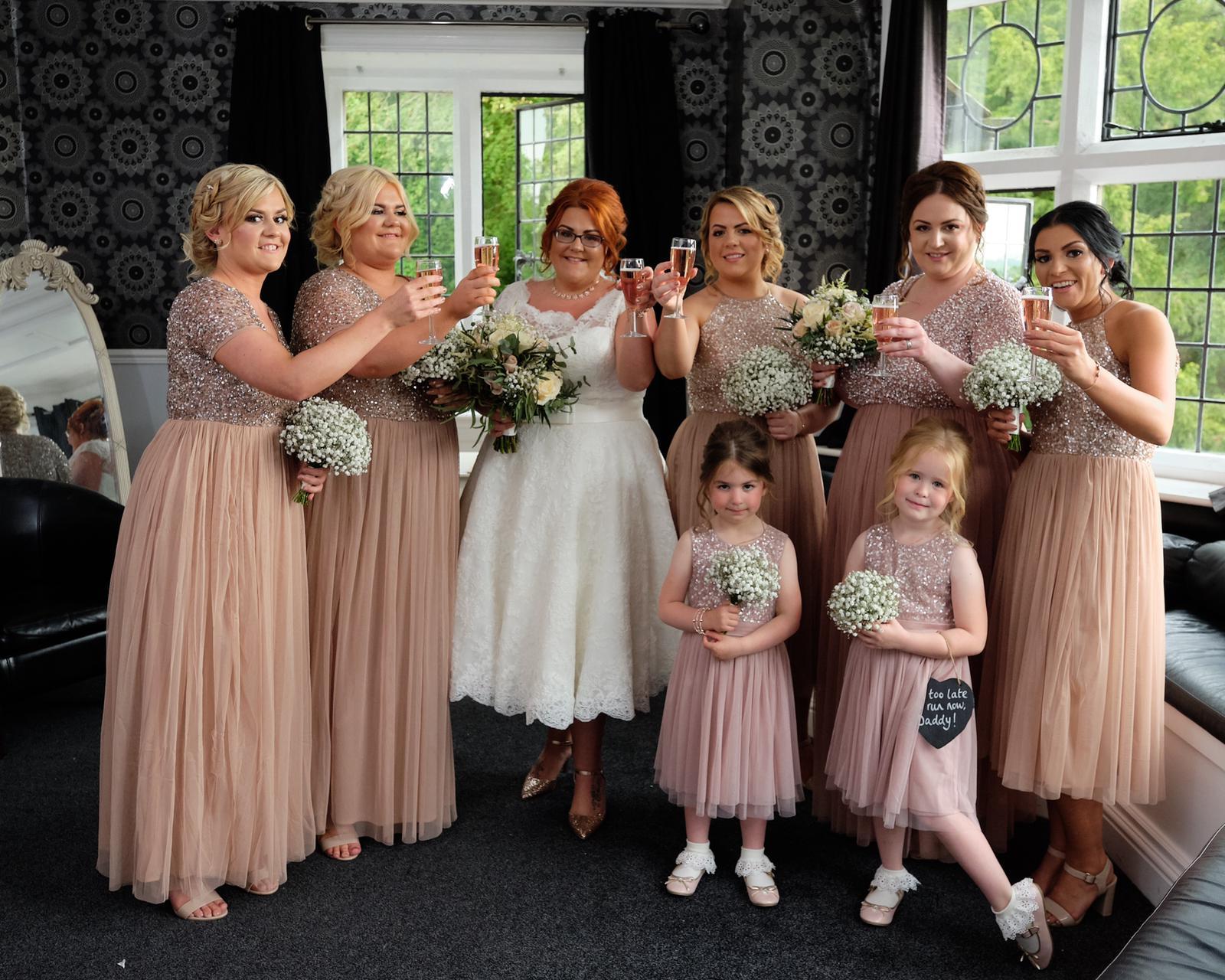 Planning our wedding was nowhere near as stressful as I thought, mainly because Stefan let me get on with it.
The only thing stefan had to do was turn up and that he did very well in a JCB!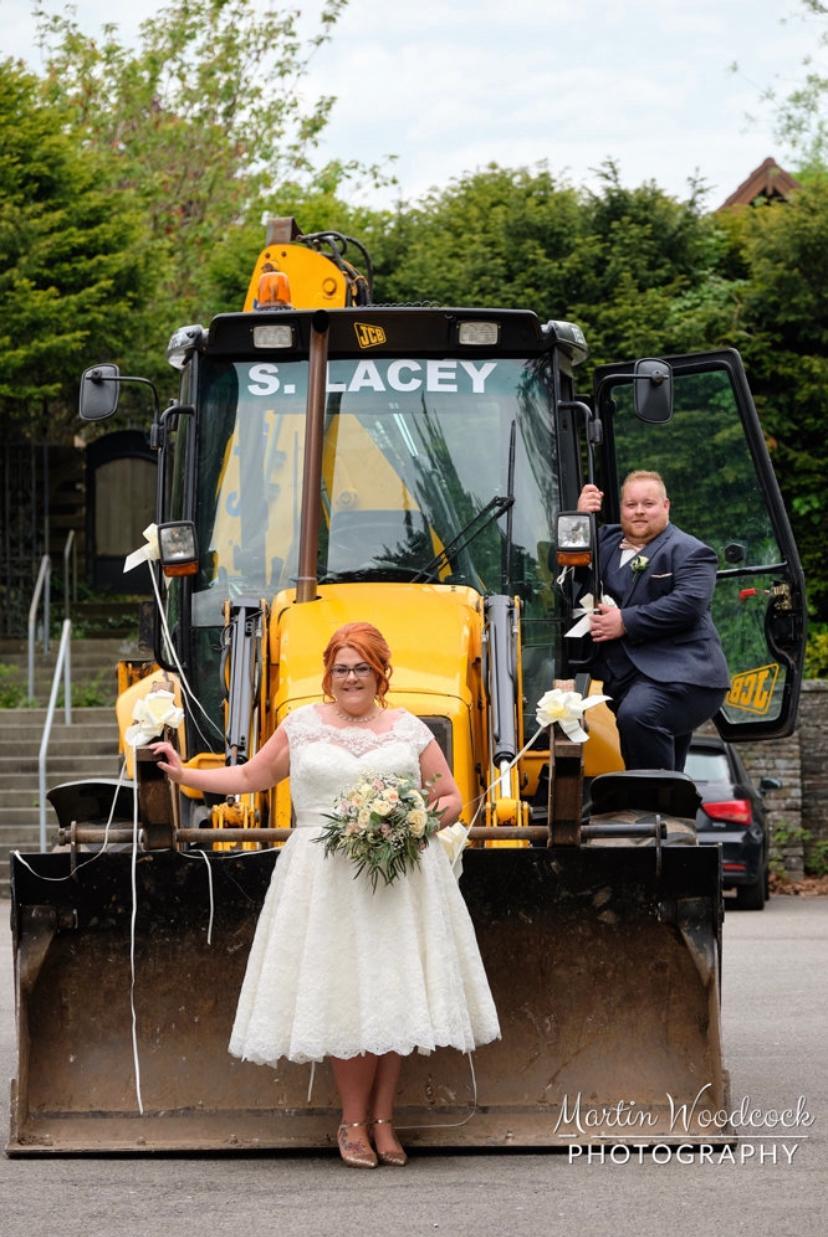 We had a very busy wedding, with various things going on and I must say every supplier was perfect!
We had John, the bagpiper who piped for the arrival of our guests…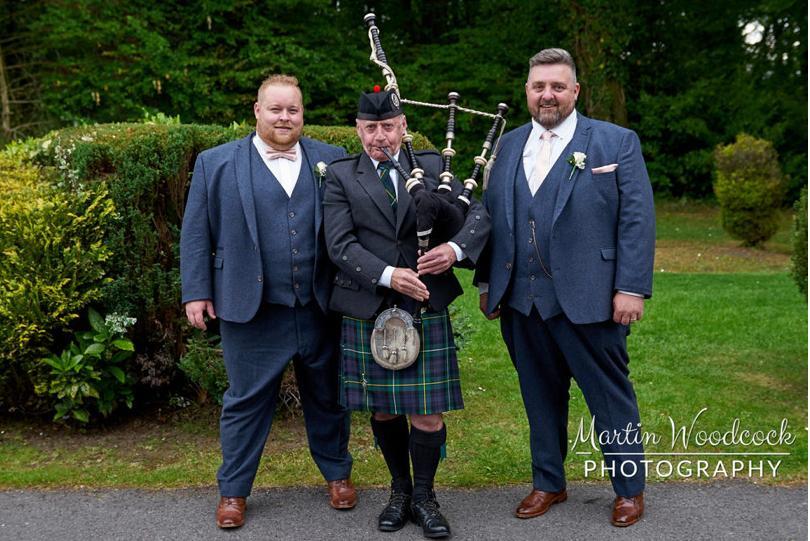 We had a lovely lady called Lynne from Lovey Dovey, who provided us with beautiful white doves, which we released in honour of Stefan's late father.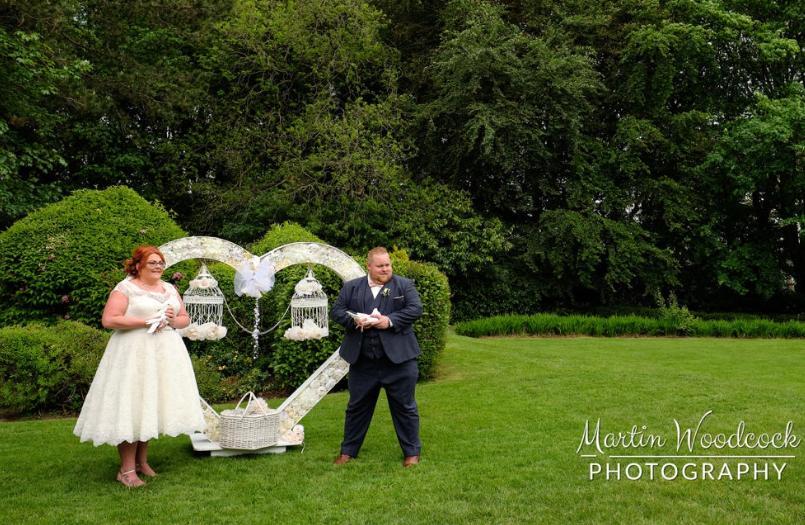 A magician to entertain the guests during photographs and a caricaturist in the evening who was absolutely amazing!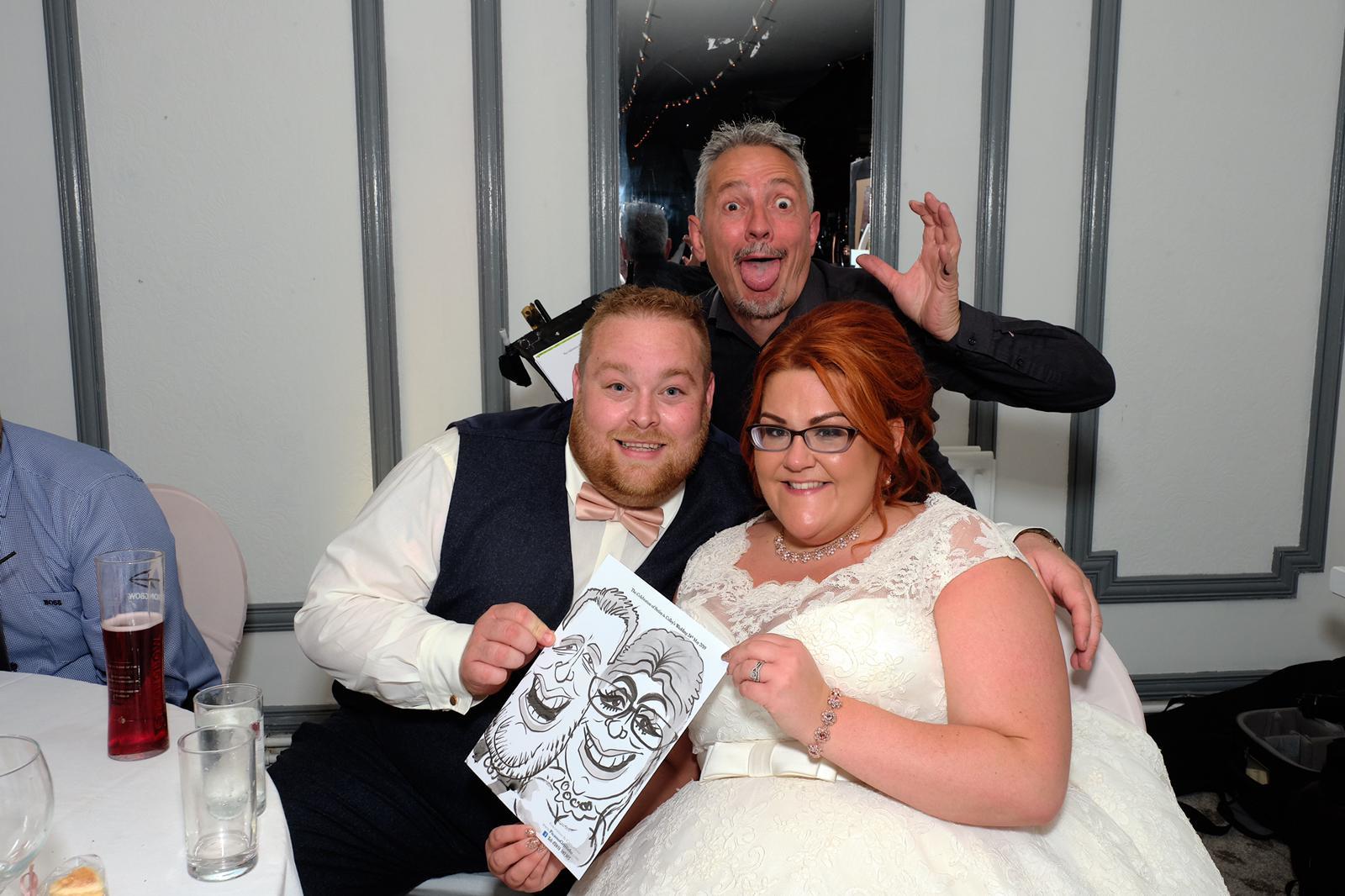 We had two photographers and a videographer and lots and lots of guests!
We had a hogroast with doughnuts afterwards
Stefan's best part of the day was seeing me walk down the aisle, He said he was so nervous he cried, he said he couldn't wait to see me 🙂
For me I loved the ceremony, I was so happy to actually become Mrs. Thomas. I loved the build up in the morning. I loved getting ready with my bride tribe.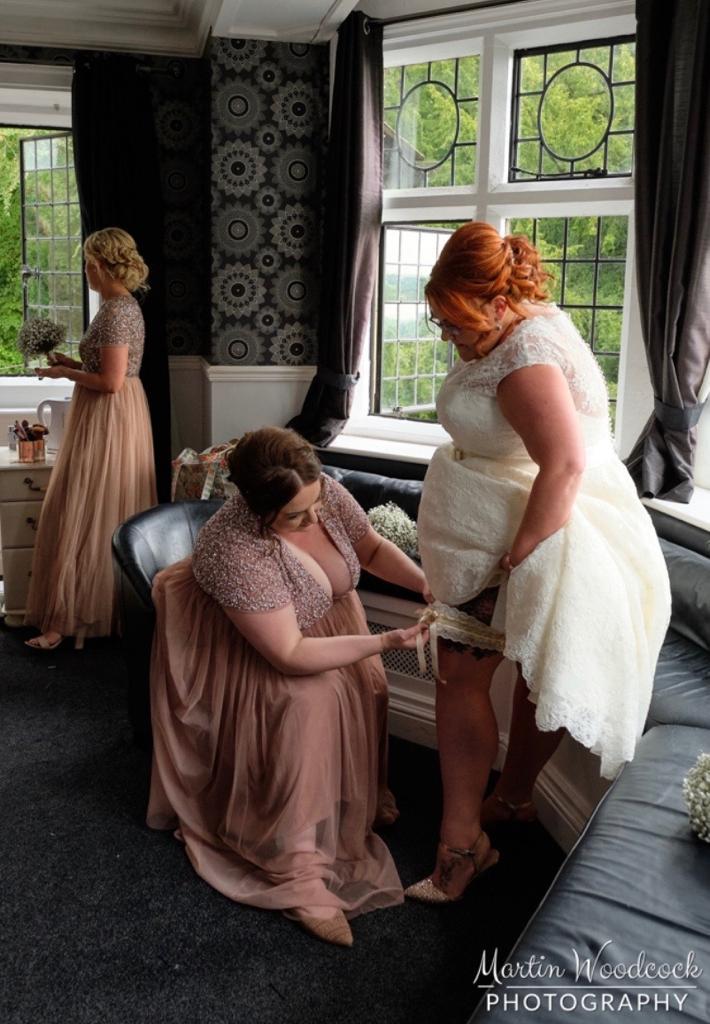 I also loved that my mum and dad were there on the morning of our wedding. But what I thoroughly enjoyed was celebrating our wedding. The night flew by, with plenty of dancing, laughing, smiling with some of the best people we have in our lives. 
Our children had lots of fun and were so well behaved, they made the day more magical.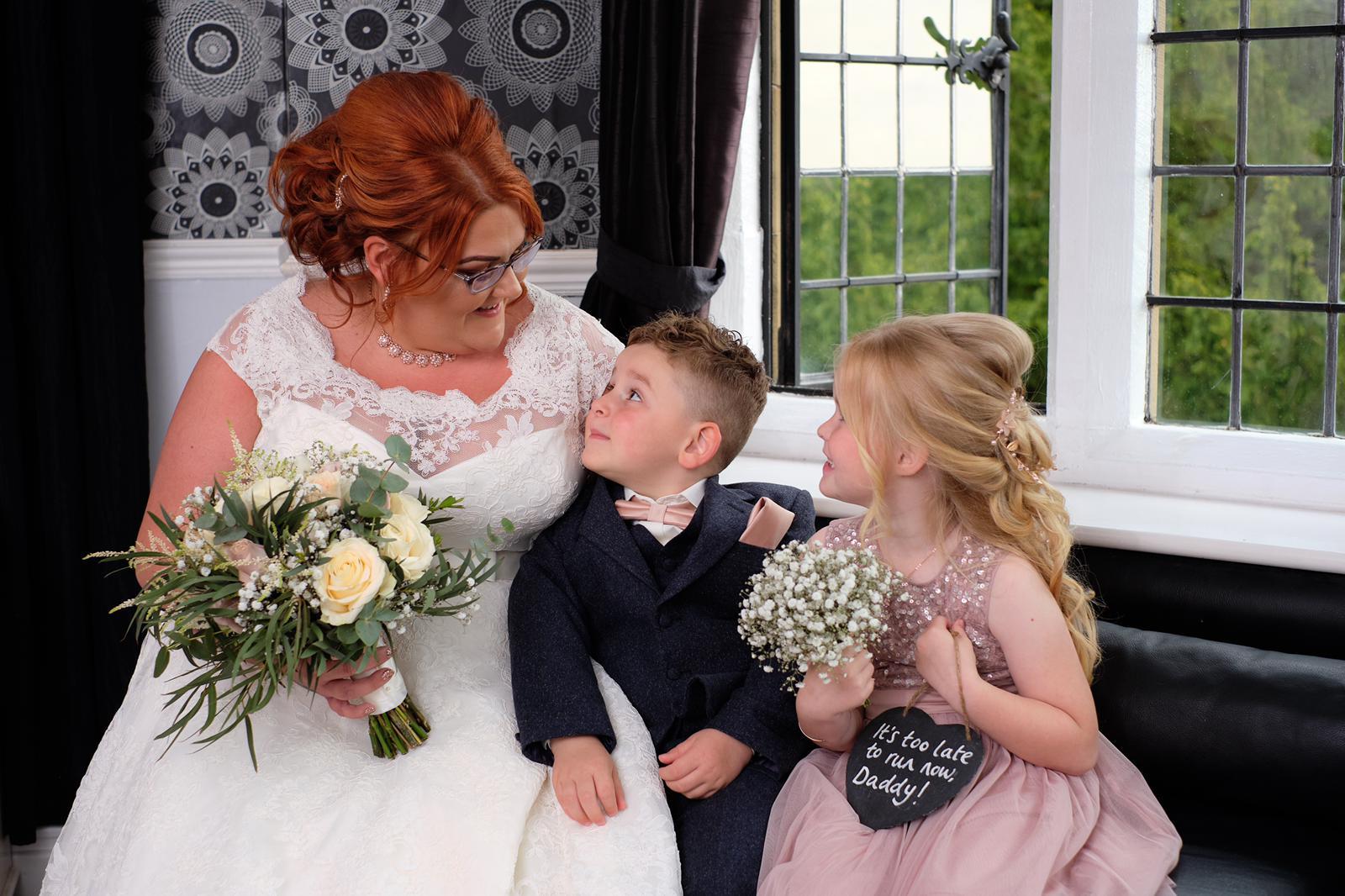 Some of the reasons we chose our venue are, Beautiful scenery. Good location with hotel rooms available. The wedding coordinator was fabulos from day one and nothing seemed too much of a problem. We had eaten here a few times before our wedding and the food was amazing!
Suppliers list…
Garters from 'Silk Garters' of course! Calley chose the 'Decadent lace layers' wedding garter set and gifted the toss garter to her maid of honour… Isn't this a gorgeous photo! Martin woodcock photography captured the moment beautifully 🙂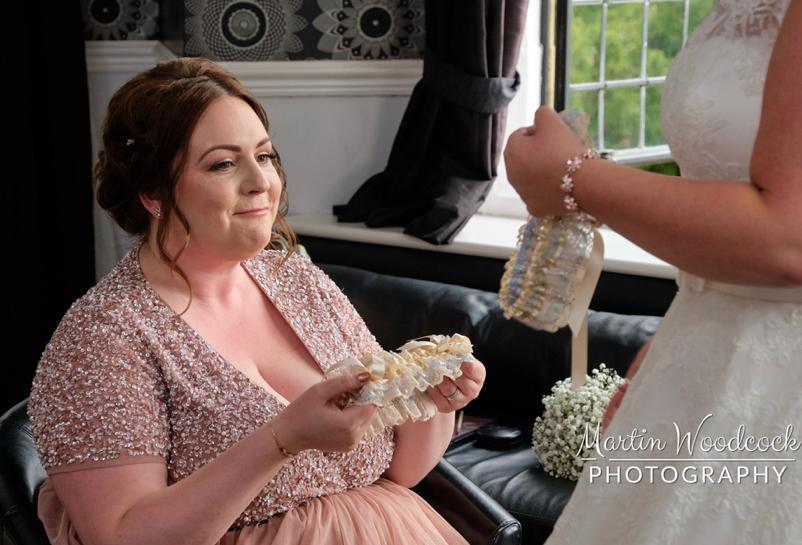 Martin Woodcock Photography, 20 years experience in wedding photography and working in prestigeous locations as a royal events photographer with Paul Burns; HRH Prince of Wales personal photographer. Photographing a wide range of royal events at Buckingham Palace, St James Palace, Clarence House, Windsor Castle and closer to home, Highgrove. I particularly like the photo inside the manor, capturing a moment in time as the MOH helps Calley with her garter 🙂 It reminds me of the old court photos you see in Vogue magazine…