An Extra Special Gift For The Bride.
At The end of July, I had a message from Aide, a lovely bride to be 🙂 Her groom was looking for a 'gift for the bride' but wanted to make sure Aide had something she really wanted…
"I was looking at your lovely creations and I'm interested in a robe"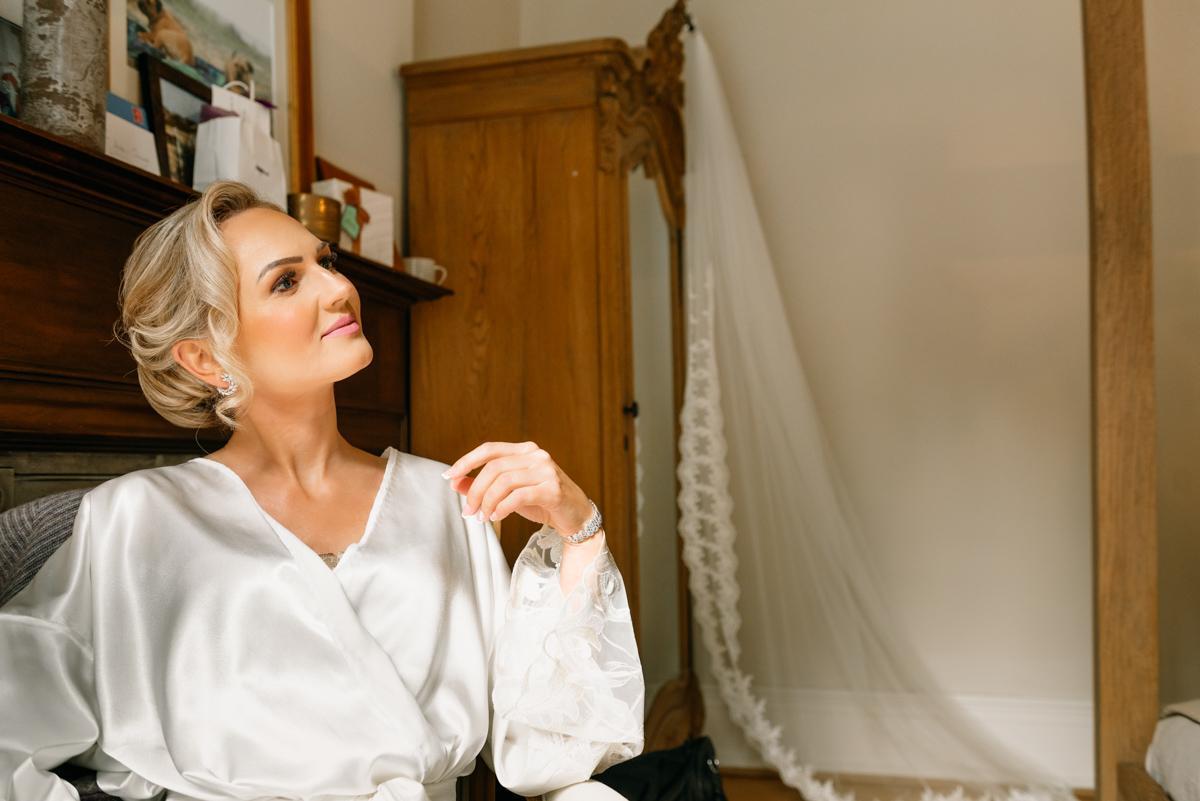 Aide had a few questions…
What is the length of the robe?
The length is 37″, although you can have it longer or shorter, that's no problem.
It does crease, but not badly, the satin is manufactured as 'crease resistant'.
How does it iron and wash?
Hand washing is recommended, because the lace is delicate, cool iron on reverse 🙂
Is the satin fabric see through?
No, the satin is a good quality and not see through… I do have chiffon fabric instead, if you would prefer a sheer look.
Last question about delivery…How long would it take if I order today?
Robes and negligees are taking around ten days to dispatch, but as you go through checkout, you're asked when its needed for, and I work from that, during busy times, it can take longer, so if you need something urgently, please ring me 🙂
This is the 'Champagne Dream' Robe. A simple, crease resistant, ivory satin robe with beautiful champagne embroidered lace sleeves… It's also available in pure white with white lace…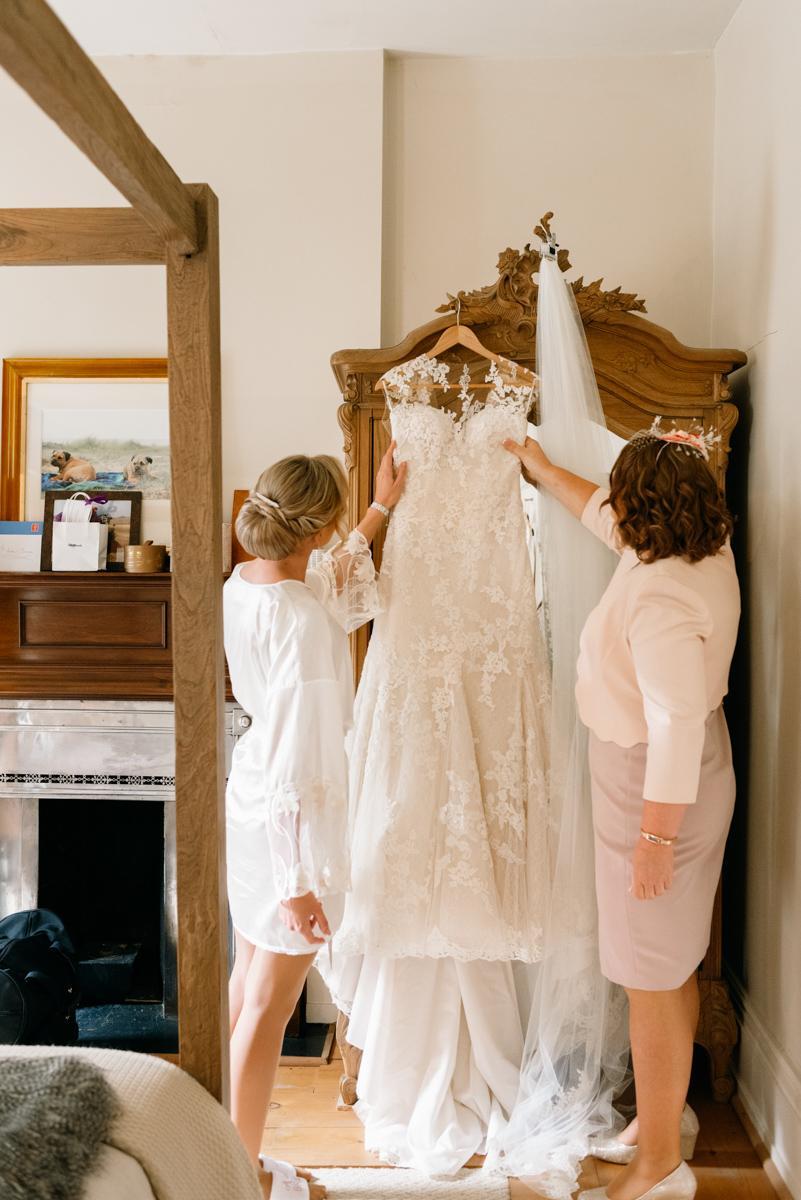 (I love this photo, you look so elegant Aide!)
A Gift For The Bride, From Her H2B
The order was to be a gift from the groom, James, and he added a 'surprise' gift message to the order, as it was placed…
"To my beautiful bride! Love you more than anything! I hope you like the present x"
His message was embroidered in a champagne thread, onto the belt of the robe, as a lovely keepsake…
If you'd like something similar, please let me know… As with my garters, I  can add lovely details as special requests.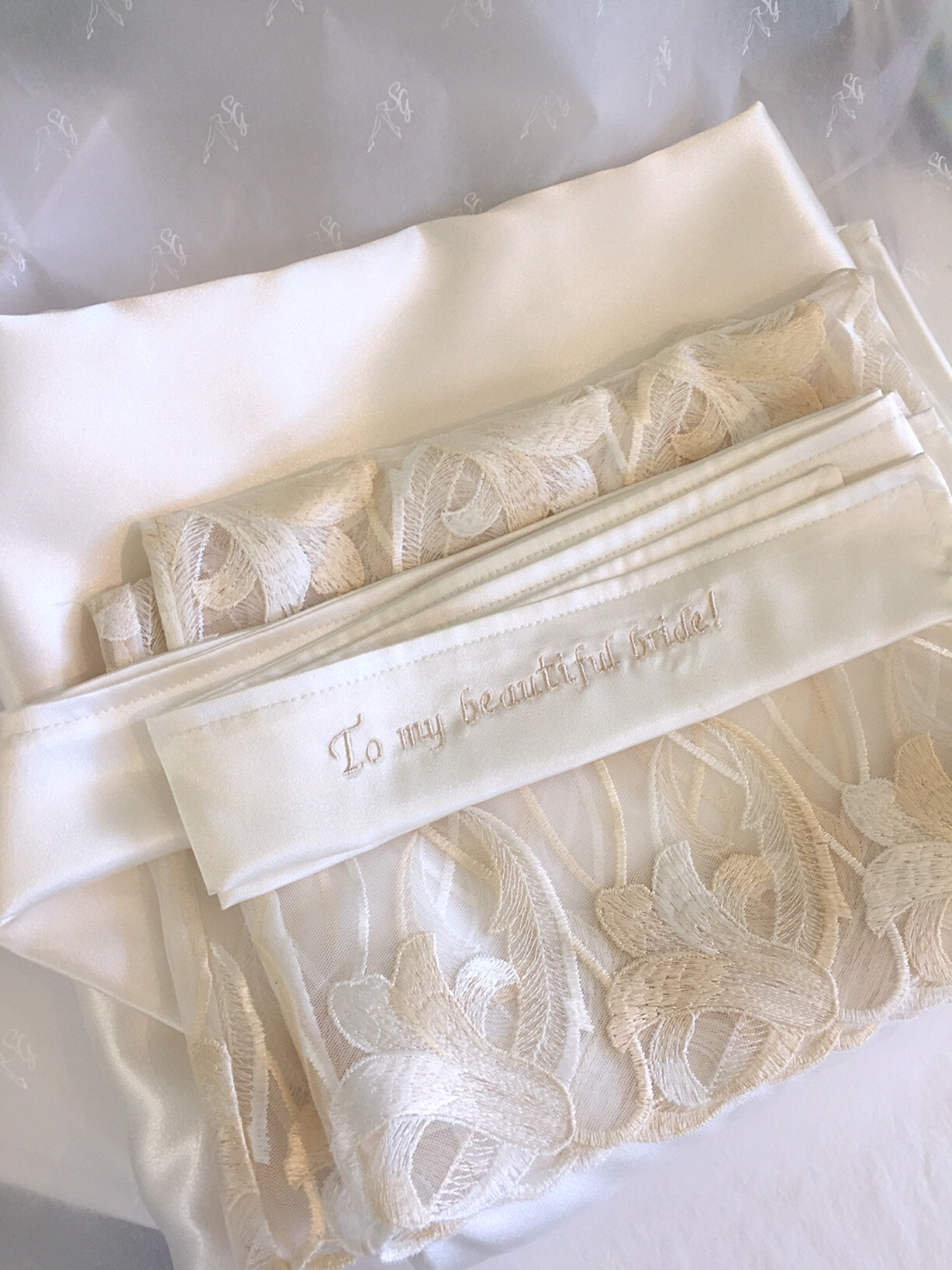 Here you can see in detail, the lace on the sleeves of the bride robe, it's a beautiful quality Swiss embroidery. Gorgeous stylized lilys fill the borders, their delicate stems trailing through the sheer centre. Isn't it lovely?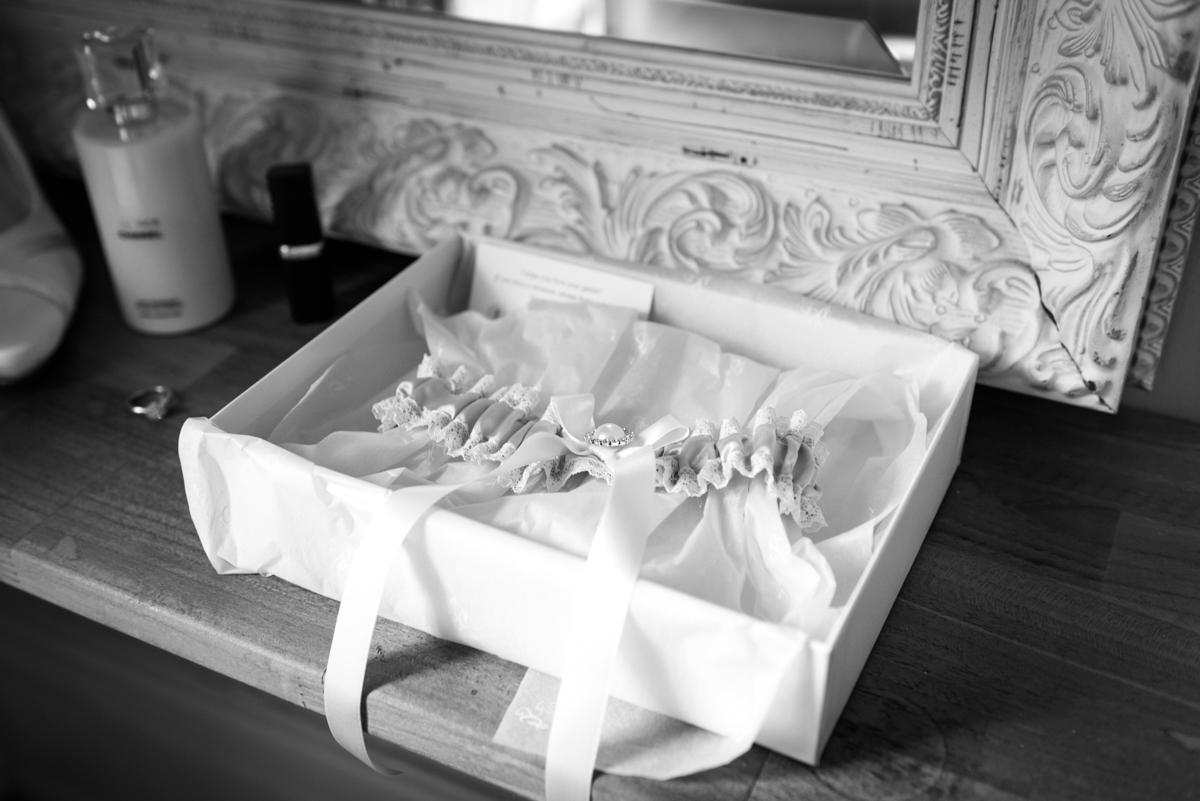 They chose the classic 'white pearl' wedding garter, pale blue satin for Aide's 'Something Blue'…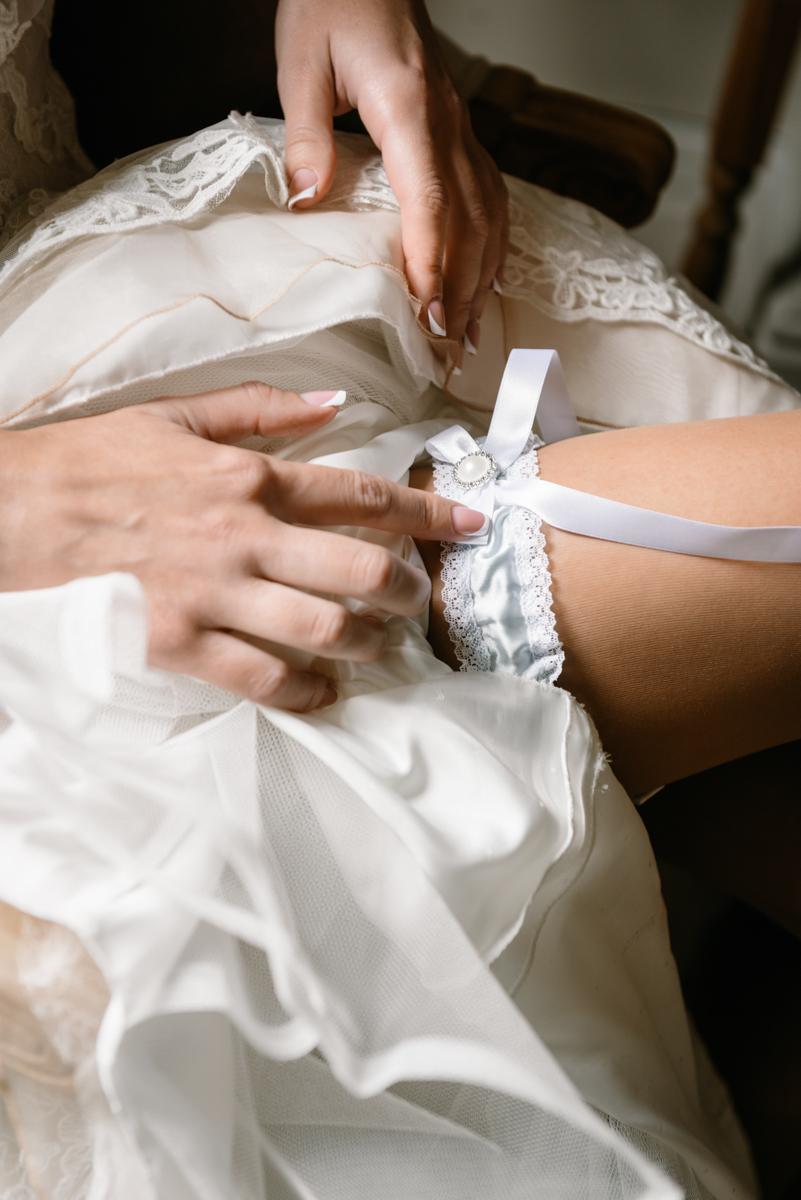 "Our wedding did go ahead on 10th September 2020, and I would like to share with you a few photos of the day. Your beautiful products made me feel like a bride, regardless of how small the wedding was. Thank you so much, for all your hard work :-)"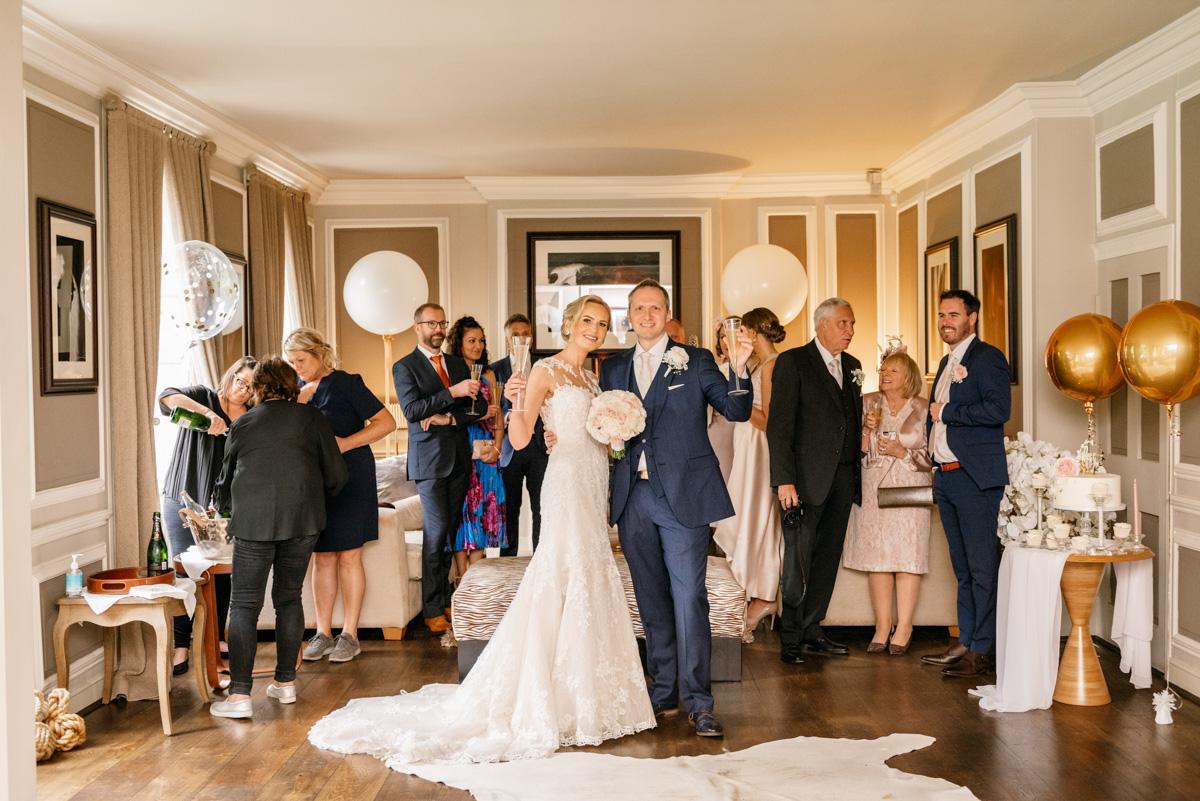 Credits… The photos are taken by Tomas Kv @kv_tomas, Venue, The Dower House, Rushton Hall @thedowerhouserushton