I feel so lucky that Melly chose me to make this unique wedding garter and little penny bag. Such a lovely project to work on!
Melly's gorgeous cat had meant the world to her (1999-2009) and she wanted her remembered at their wedding. The cat's name was 'Ladybug' and Melly asked if I could make a ladybird theme garter with matching penny bag to hold some special coins.

'Ladybug (1999-2009) was my heart cat and the reason why ladybugs are my calling card, even though she has been gone all these years'
Making the Unique Garter
When Melly came to me she already had a good idea of what she wanted. She was a librarian, loved history and her books and was getting married on 15th March so loving all things quirky decided to have 'Beware the ides of March' embroidered on her garter.
'I was searching for a penny bag to go on my garter and found your website, I would like you to make something for me…I don't want any blue on the garter at all. Could you use the white lace and something dramatic like blood red ribbon? Then do the embroidered initials in blood red? Is red with black polka dot ribbon too much to ask for?'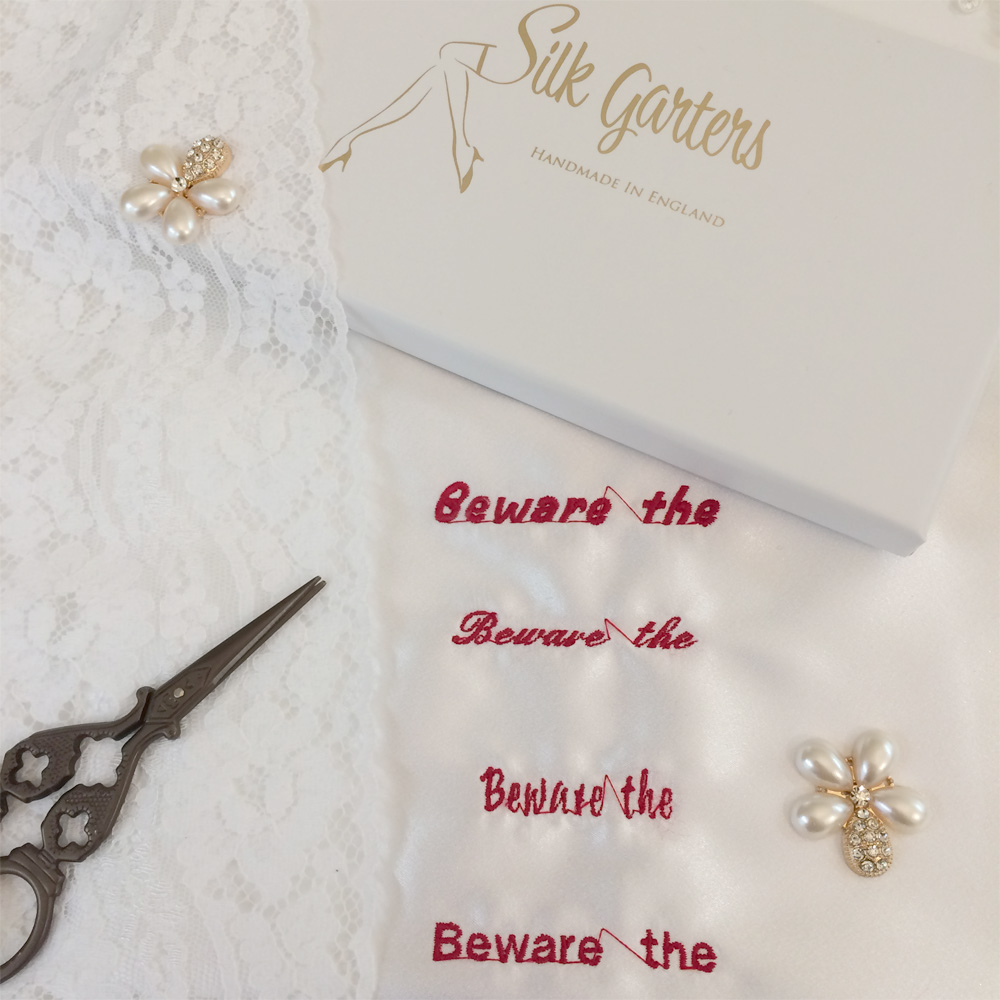 We trialed some different fonts for Melly's text and decided on this script. It was quite a challenge embroidering onto the lace!
The garter is an extravagant double layer of gorgeous cotton Nottingham lace with a central red ribbon spotted with black crystals. The bottom layer of lace embroidered with the quote and Melly's new initials…
'I think I'd like my initials on the outside since the initials are my 'Something New'. You're the professional; if that would look awkward, then please do whatever will make a better presentation. I trust your opinion :-)'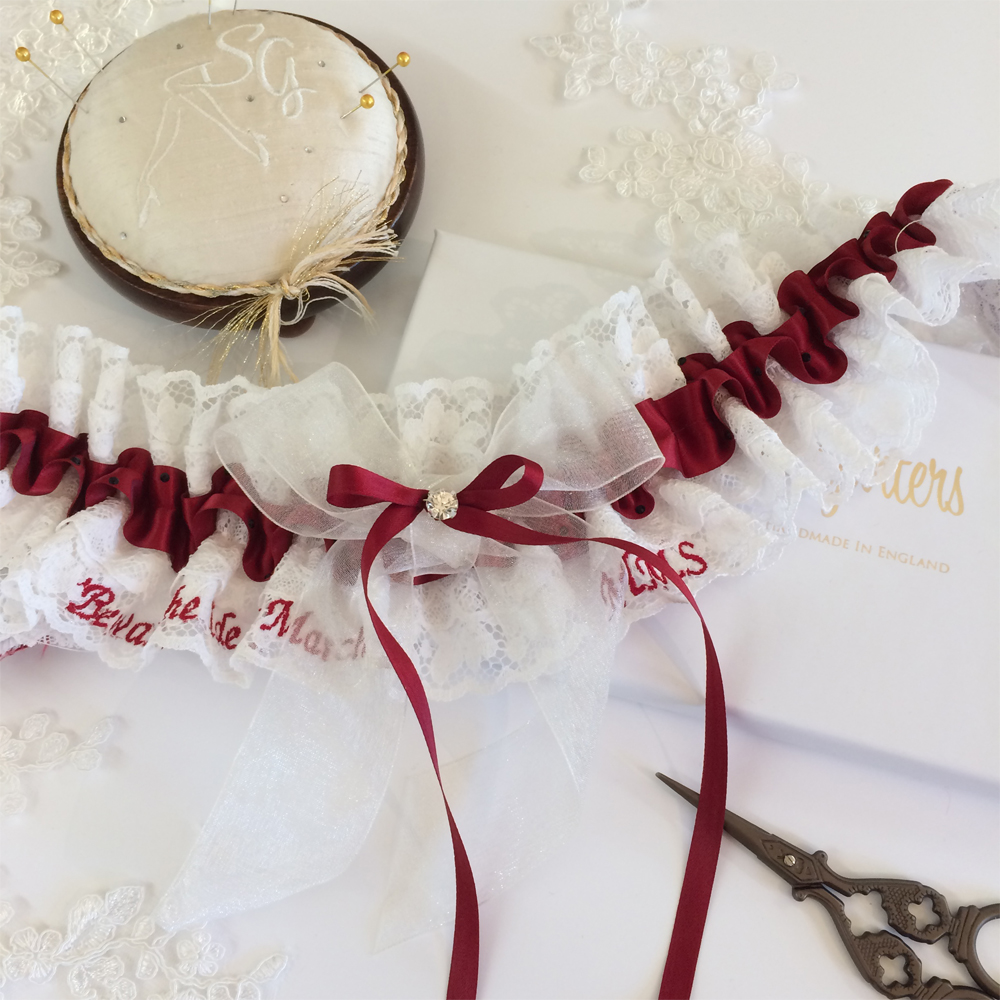 Would it be possible to have a bow made of tulle shadowing another bow or two? Bows, I love bows!
Then Melly had to choose between different bows…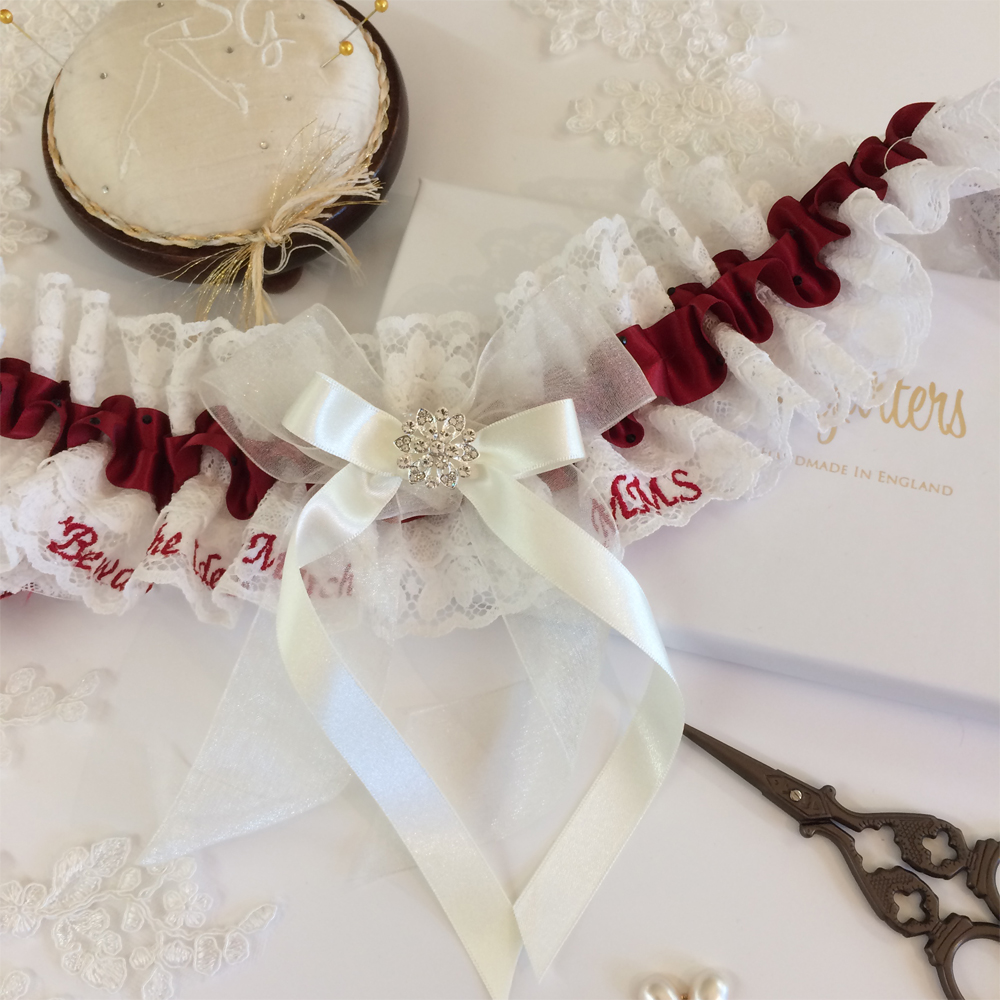 Melly decided on these finer ribbons 🙂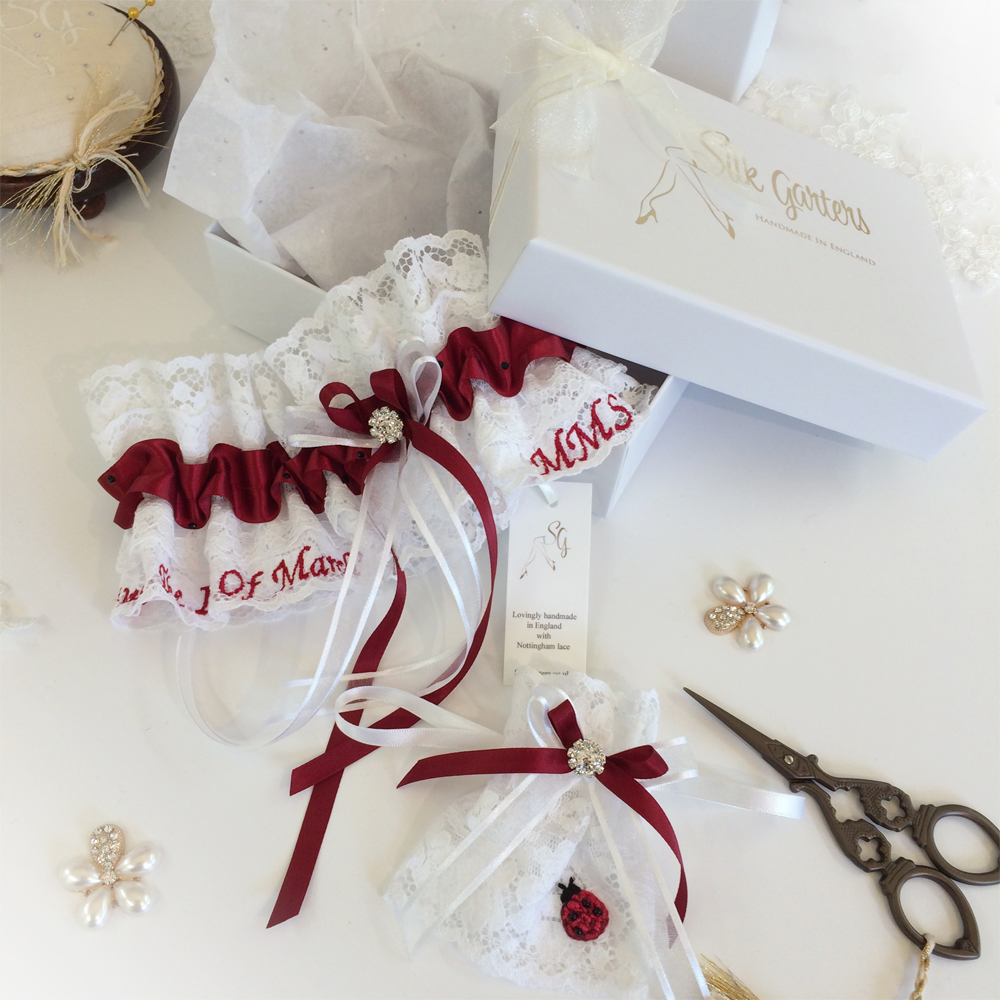 Making the Penny bag / Sixpence bag
'I was searching for a wedding garter with a special pouch to hold my 'Something Old' which will be two pennies, one from my fiance's birth year and one from mine'
You have probably seen I do lots of machine embroidered names and dates on my garters and so naturally tried that first, but it didn't give the result we were looking for, so I got out my hand embroidery frame and started with a simple chain stitch outline.
It's interesting using a varigated thread to add shade and depth of colour. The red thread filled her little body with tiny French knots, I love this stitch for its body and texture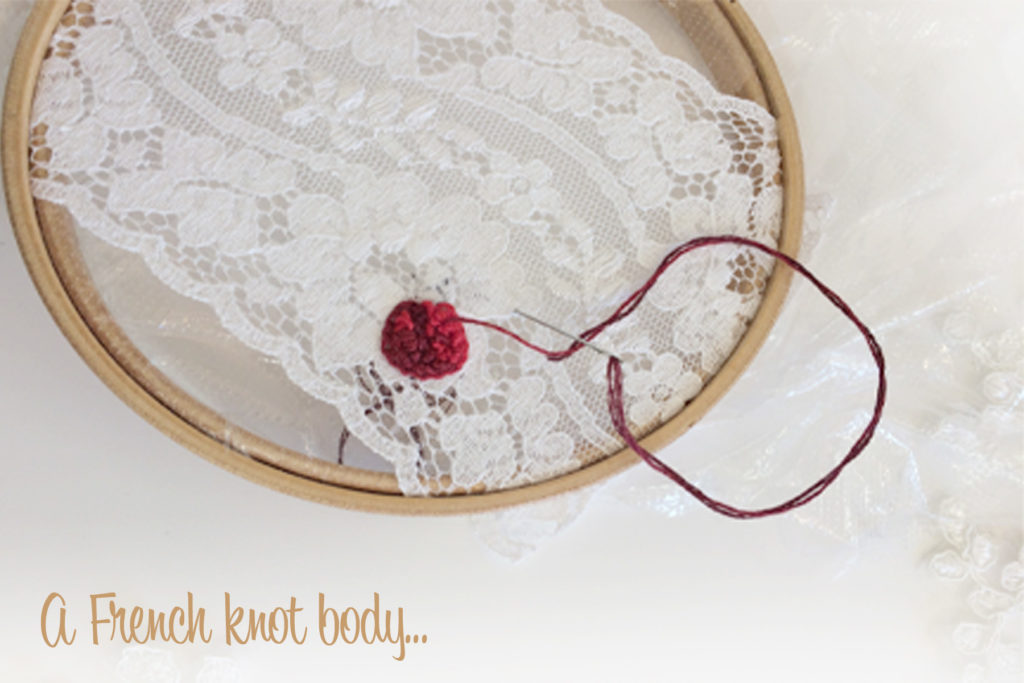 Then added small black seed beeds for her spots
And finally her little head…
Melly's little ladybug was embroidered onto the most beautiful cotton lace, I just love working with this, you can feel the quality.
A huge thank you to Melly, Ron and Ace, for sharing your special day with us…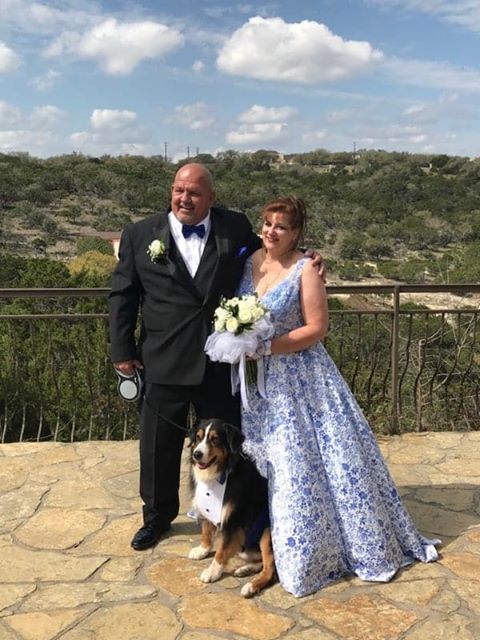 Just 5 days ago, they sadly lost Ace
'so much more than a pet. He brought so much to my life.

Can you add his picture to your blog entry? I really love to show off my Ace'
If you have something or some one, close to your heart, you'd like remembered on your special day and would like me to make your wedding garter, or sixpence bag, please send me a message, I'd love to hear from you 🙂
Catherine x
My supplier for this lace is an English company who have been making lace for over 100 years! They're still using their antique looms and passing on their knowledge to the next generation. You can read about it here