I bought this beautiful blue silk limited edition garter for my daughter as 'something blue' for her wedding. It was exactly what I was looking for and I was not disappointed.
I was delighted with every aspect of service; product quality; design; packaging. I would give you six stars if I could. Thank you so very much.
My beautiful daughter, Frances, had a vintage wedding which was AMAZING and the garter reflected the perfection, individuality and beauty of the day. I am awaiting the wedding photos (which were taken in reportage style) photos were taken of my presentation to her of all of the bridal tokens….something old, something new, something borrowed, something blue (your beautiful garter!) and a silver sixpence for her shoe.
I can send you a Pic. if this would be helpful? Thank you again, Kindest regards, Christina
Sent from my iPad
We're looking forward to seeing a picture of Christina presenting her daughter Frances with the garter 🙂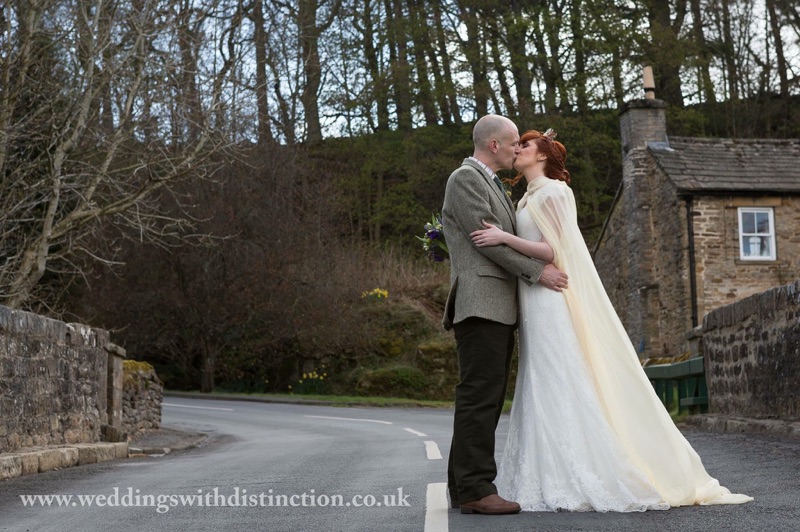 The dusky blue pure silk dupion has overlays of floral tulle. The flowers are shimmering rayon threads embroidered onto a soft cotton tulle. The garter is edged with a narrow cotton lace and lined with silk. A simple long tail bow and pearl drop complete this beautiful garter. We have only silk for a few and they have been made in the one size. Great value for something so lovely…
Our beautiful bride above, chose to add a sage green bow to her blue garter.
We have had such nice reviews for the garter that there are now versions available in blush pink and an ivory and champagne.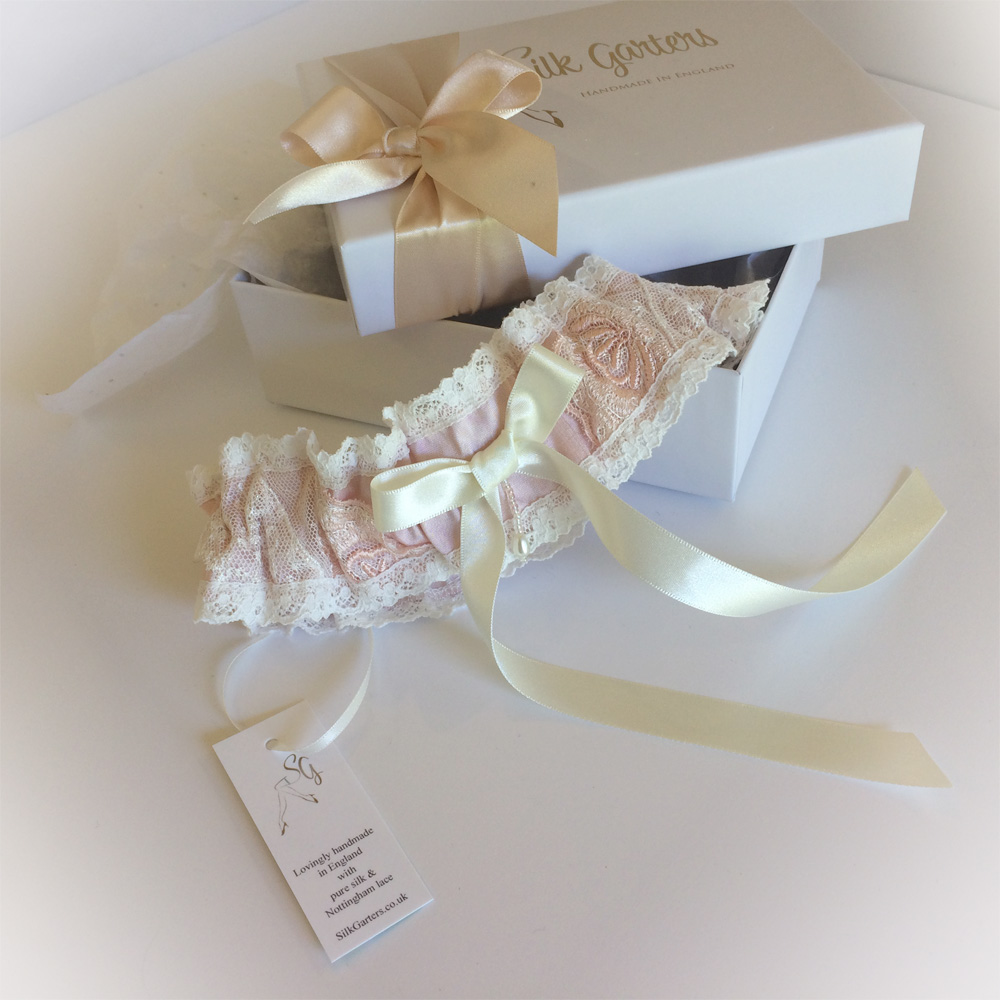 Palest pink silk dupion is appliqued with rare embroidered tulle from our collection of vintage and antique laces. The silk is softly gathered and edged with a pretty cotton flower lace in ivory.
A similar garter design is made in ivory silk with a tulle embroidered with champagne gold threads…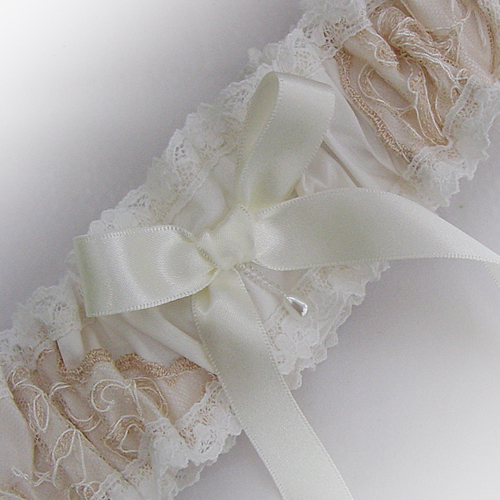 All are available to order in my Etsy shop  🙂