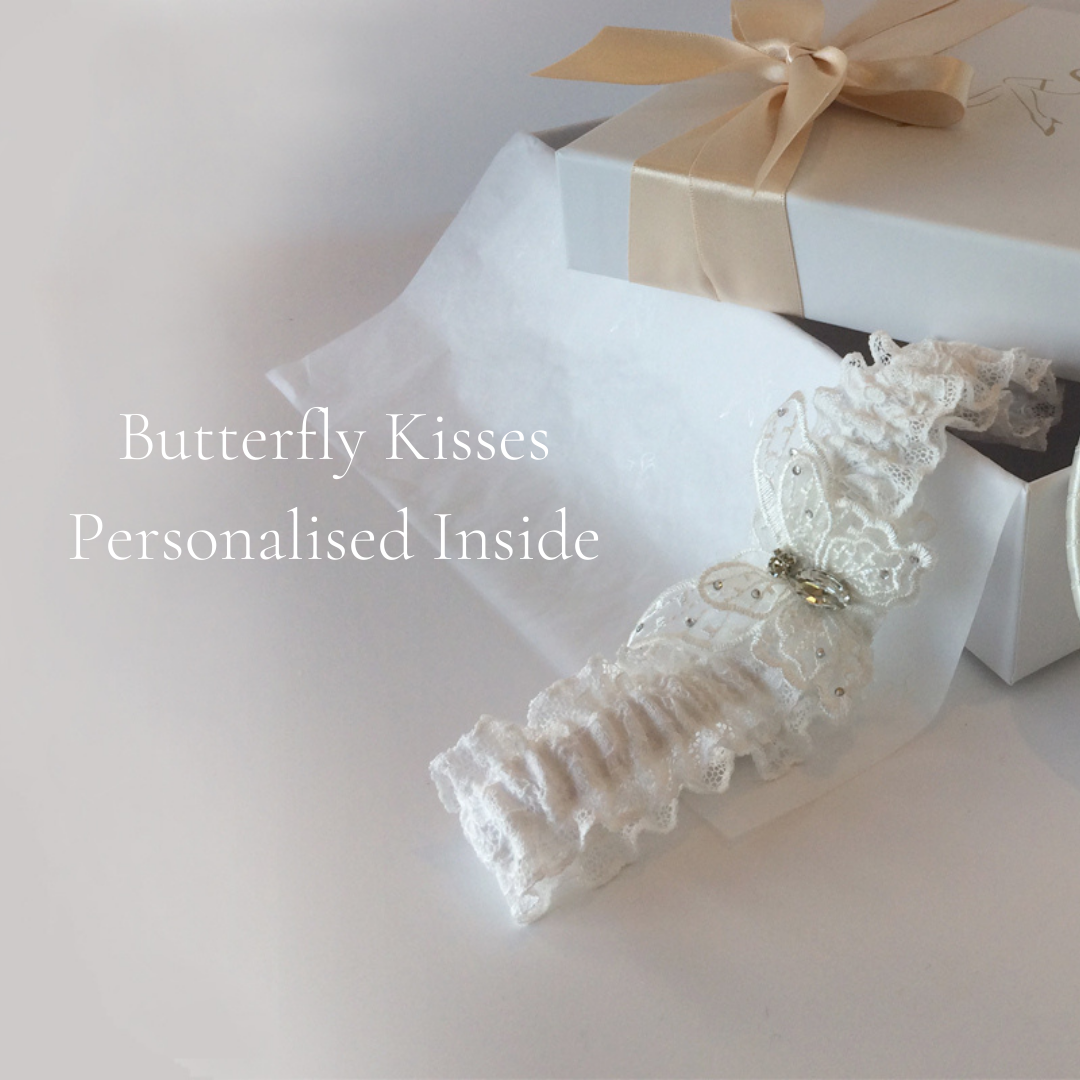 Top: Understated elegance, delicately and pretty for a boho bride.
A lovely 5 ⭐⭐⭐⭐⭐ review from Carol…
Fantastic customer service! We only discovered the website a few weeks before the wedding and ordered the butterfly kisses garter. I emailed to ask for it to be personalised urgently. We were emailed right back to confirm the garter was being worked on and was put in the post that evening! The garter arrived and the quality is stunning my daughter loves it and will happy a beautiful memento of her big day!
This company totally eased our worries about it not arriving in time and my daughter is one happy bride. I wish all bridal companies were so understanding
Perfect for your bohemian wedding
A simple but luscious bridal garter design, in ivory pure silk satin and traditional Nottingham lace…
Softest cotton lace traditionally made in Nottinghham, on vintage looms, perfect for your bohemiam wedding… Light and airy with effortless elegance.
I love my garden with it's dainty butterflies, inspiring this gorgeous wedding garter set… I've chosen a band of dainty narrow cotton floral lace, lined with pure silk.
Here I've hand-sewn sparkling diamante crystals for the tiny body, on a delicate butterfly applique. The first one I made with pearls, but I kept being asked for custom orders made with crystals so here you have a lovely set for an ivory or silver wedding theme.
An heirloom garter set
I know so many brides like to follow in the wedding garter tradition and keep your main garter as an heirloom, a magical keepsake, it's a lovely combination of whimsy and beautifully crafted details. I thought this set was timeless…
A dainty garter certain to delight a boho bride now, but equally please your daughter or niece getting married in 30 years time. You can gift it to her, on her own wedding day as her 'something old', or if you still can't bear to part with it, her 'something borrowed'!
Available in all sizes 'Butterfly Kisses' is available on it's own or as a set with a matching lucky horseshoe.
Bottom: 'Butterfly Kisses' wedding garter set in a chic, simple design. The ivory satin wrapped horseshoe has an ivory butterfly applique to match your garter.
You can find the set in the shop here
Please contact me if you'd like something made just for you 🙂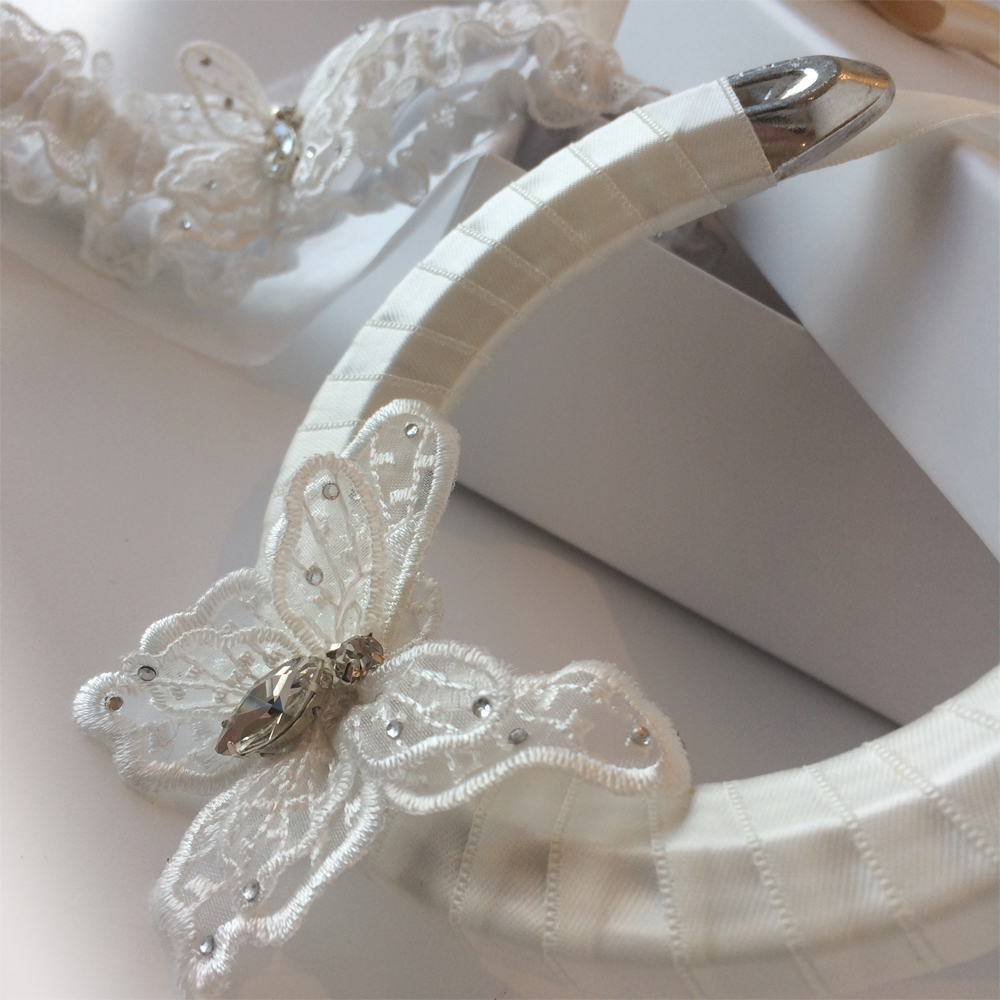 Pictured above with the matching lucky horseshoe, a gorgeous set, I love this photo! Beautiful finishing touches to a vintage silver and ivory wedding theme….