Something borrowed, Something blue, 
and a silver sixpence in her shoe…
It's one of the most well known wedding rhymes, dating back to before the 19th century, but the 'lucky' five items a bride should include on her wedding day, come from traditions much older than that!  
~ The silver sixpence is a symbol of prosperity for the marriage… ~
In the 1600's it was given to the bride as part of her dowry, but also as a talisman, to ward off evil spirits… Some families have kept the same sixpence and passed it down through the family for generations. How amazing is that!
We thought a sixpence in your shoe wouldn't be very comfortable, so we've come up with some lovely alternative solutions…
These gorgeous sixpence bags have been made to match the rare lace Ayana set and each contain a genuine sixpence. 
Perfect tiny silk and lace bags, that can be 
stitched to your garter

adding a loop it can be tied into your bouquet

lastly, this is just so romantic… give it to your groom to keep in his breast pocket, over his heart…

 
Love this idea xx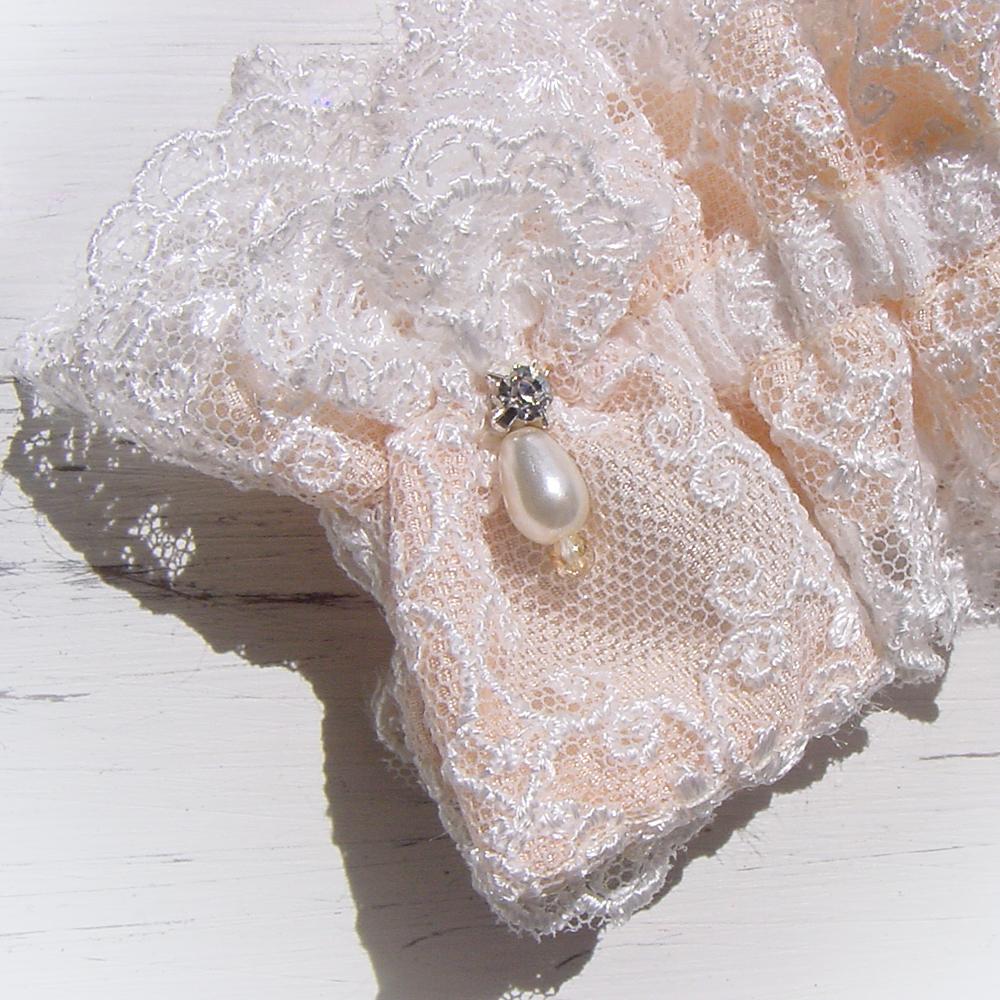 This is a tiny maching sixpence bag, stitched to the 'Filigree Lace' wedding garter, another of our beautiful Nottingham laces
Sixpence bags can be made to match most of the wedding garters and you can order yours here
Sorry, they are not sold separately and are only available when you order a wedding garter, but don't need to be attached, you're given the choice when you place your order.
If you have any questions just ask 077 8080 1102 Catherine x