These gorgeous bridal garters have all been made to order for lovely brides looking for something a little different…
Luxurious silk can be embroidered with an elegant script text…
This is luxurious white silk satin, edged with an elegant guipure lace, scattered with crystals and embellished with matching blue and white ribbons and a cabbage rose…
The bride chose a rich teal text and ribbon colour for this sumptuous wedding garter of ivory silk. This is one of my favorite laces, a victorian style cotton lace with tiny shells, it's just so soft and pretty!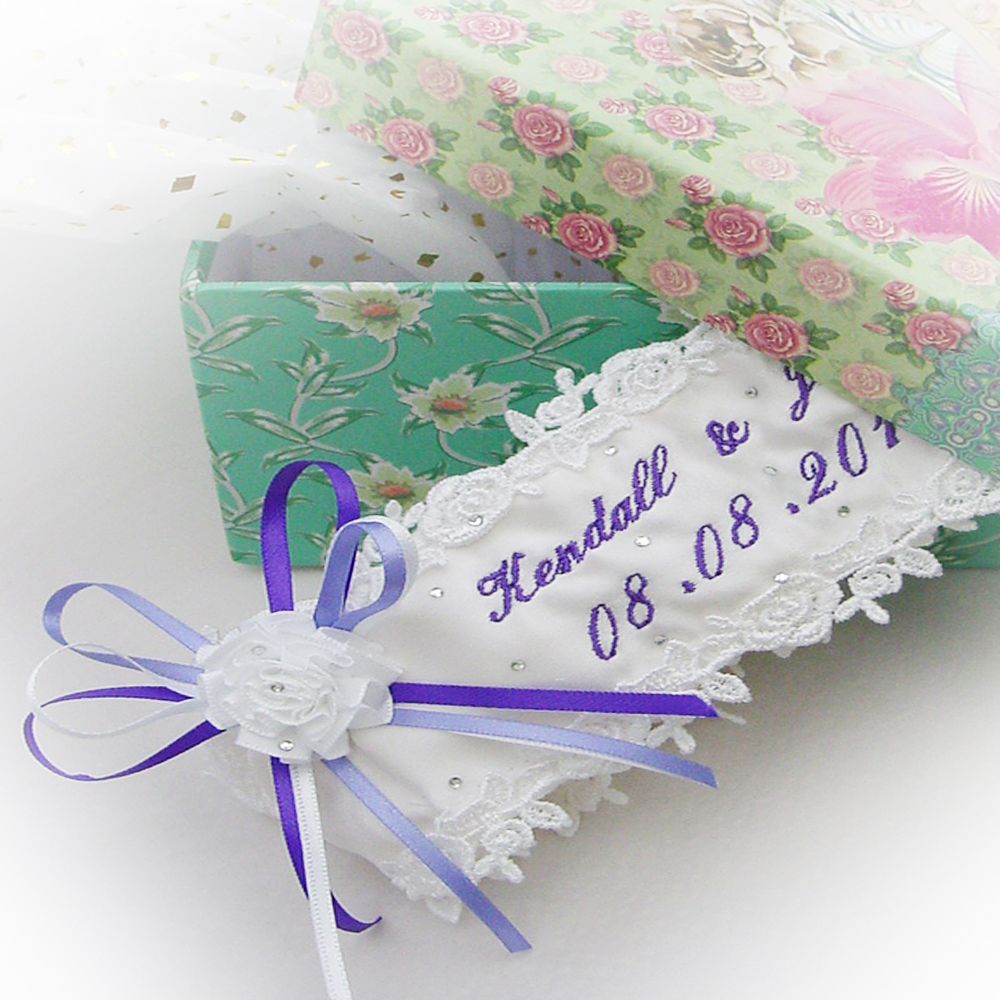 This pair of  bridal garters were made for two lovely brides tying the knot in the USA… A gift from a friend.
Catherine, Thank you so much for the beautiful garters! The boxes were beautiful too and the girls Kendall and Julie loved them! They were such a Beautiful Addition to the wedding. Thank you very much!
All these wedding garters are lovingly handstitched to order, you can find them on the personalised wedding garter page, or contact me with your requirements.
Hope you love them!
x