It can sometimes be difficult to choose a gift for someone if you're not sure of their style and preferences…
This personalised wedding garter has been in the range since we started, we've given it a new look with a dainty little Swarovski pearl flower, and is still one of our best sellers…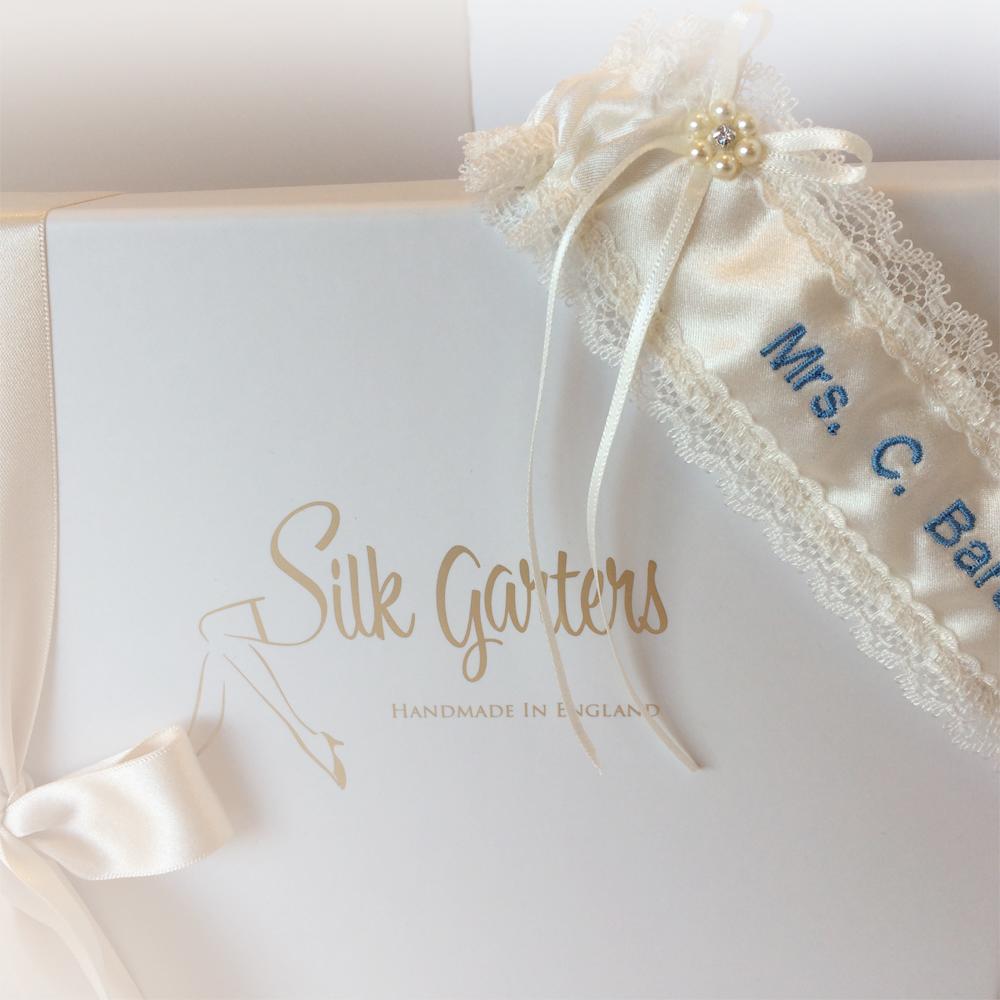 I had a note from Eilish in County Derry, who has now bought 5 of these garters
"I have purchased from u before. Loved the garters and excellent and quick service."
It's usually one of the fastest personalised ones to be dispatched, because they're always on our order books!
Here are six we sent to a customer in Hong Kong, who couldn't believe she had so many engaged friends!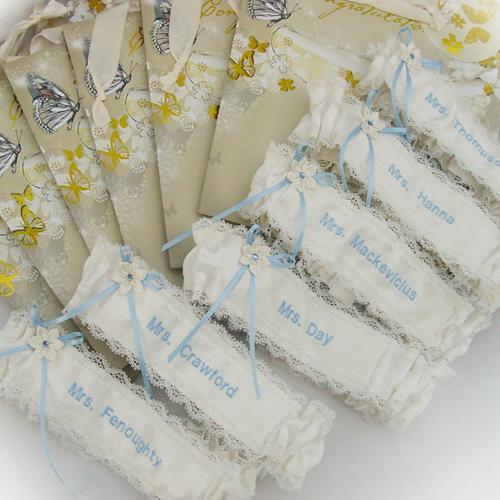 But back to the new style trim…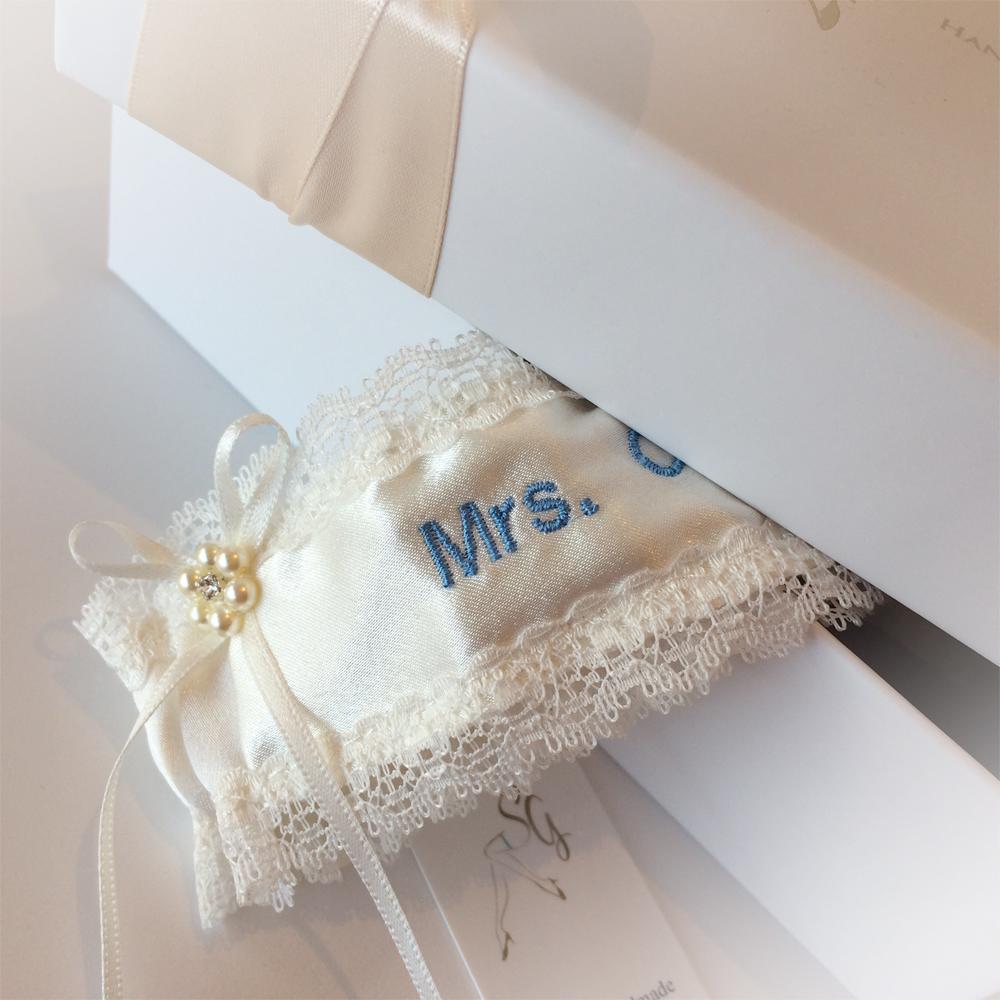 With it's simple ivory satin, delicate Nottingham lace and 'something blue' text and pretty Swarovski bow it makes the perfect gift for a bride.
Choose from Ivory pure silk or ivory poly satin, petite, one size, plus size or XL plus size…
You can add the date too, although it does make it a little bit deeper…
There are different formats you can use 04.03.2016, looks better in embroidery than 04/03/2016, where the slashes can make it look a bit busy. You can even have 04 03 2016, with spaces.
This picture shows the old style garter, with the date included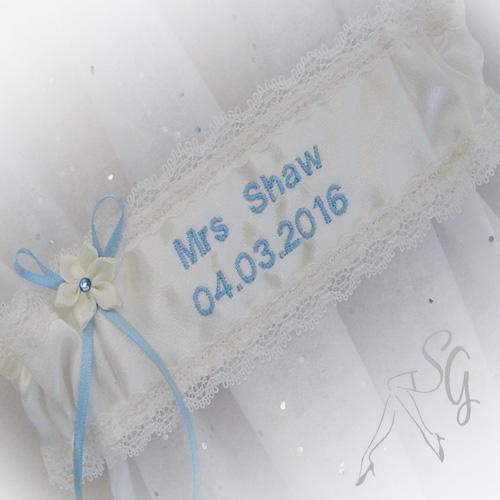 If you choose '2nd September 2016′ format we're limited to 18 characters and spaces we can embroider in one run. So for example, '12th September 2016'  won't fit…
Also think about what it will look like balanced with your other text. A short name with a very long date can take the emphasis away from the name, again the old style as an example.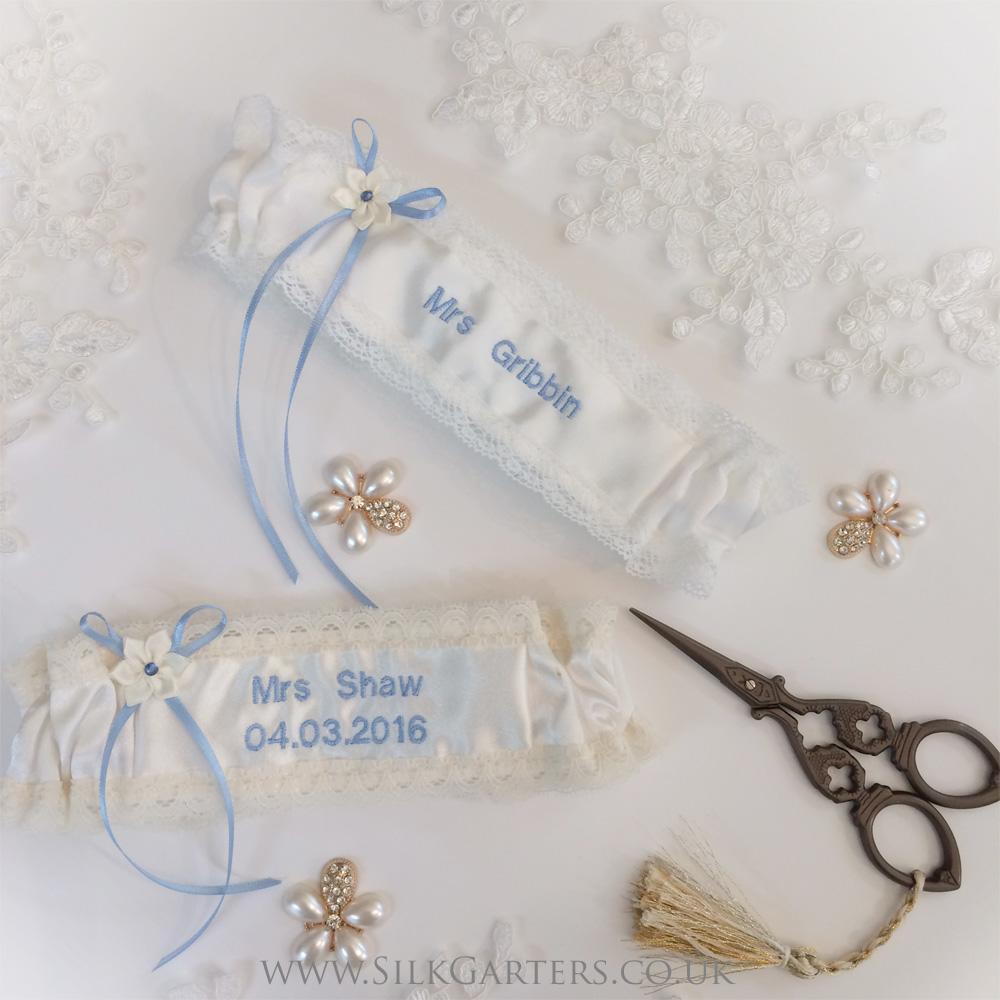 Our gorgeous new logo gift boxes double up as memento boxes after the wedding.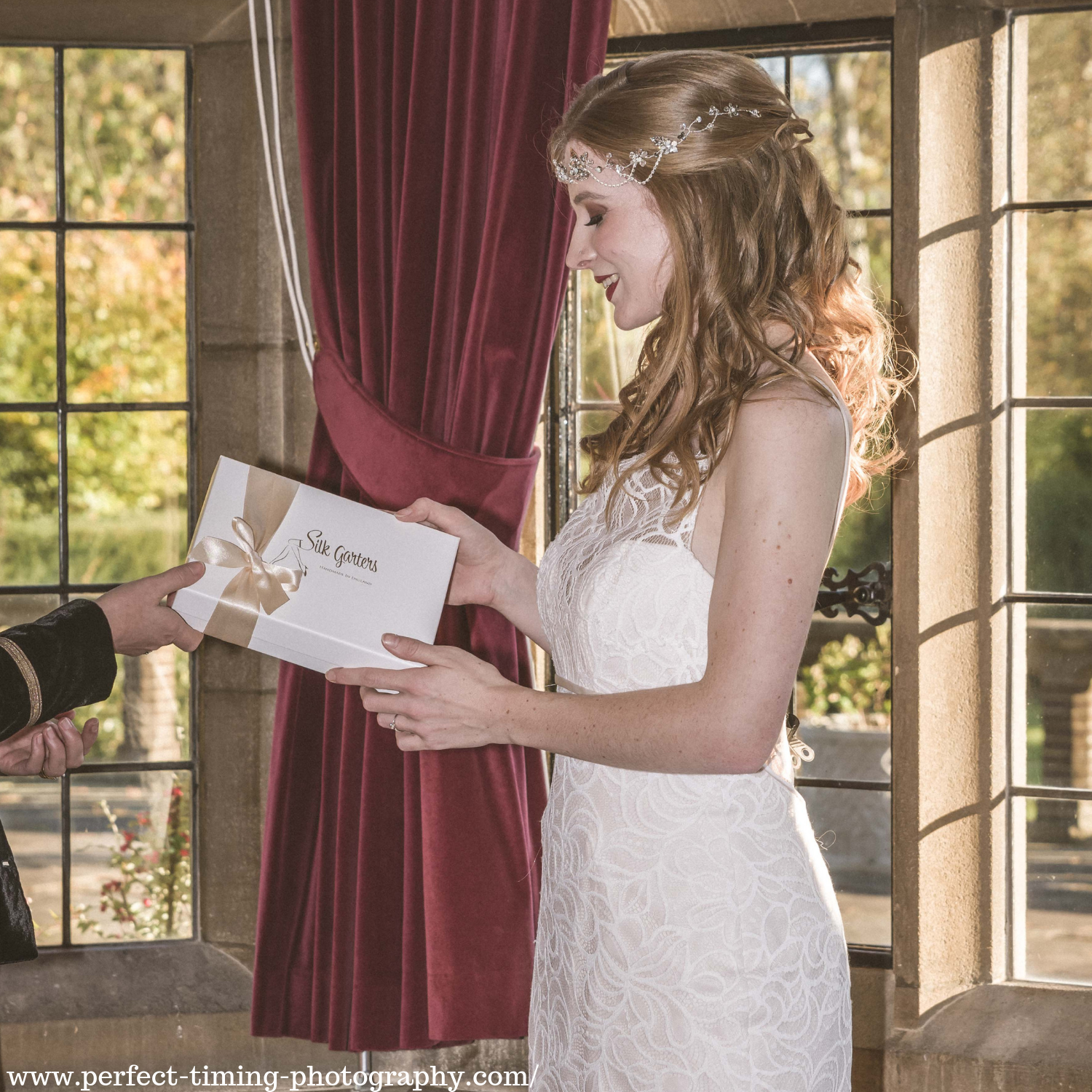 So just a quick reminder, the personalised Mrs… bridal garter now has a gorgeous Swarovski pearl flower xx