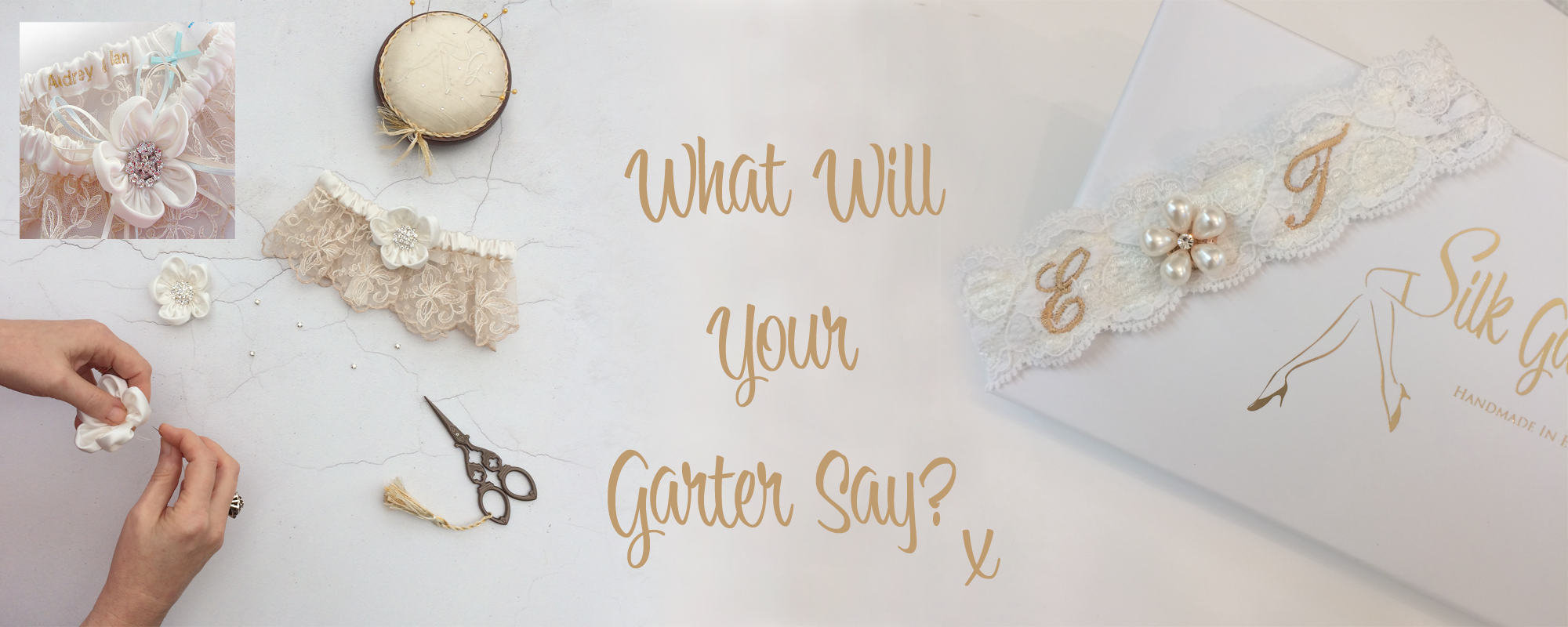 So you've been doodling your new married name, trying out your new signature, anticipating what it will be like to be Mrs… dreaming about seeing your names together in print… but when will be the first time you actually see it written down?
This is where I come in 🙂
Quite often one of the first purchases a bride-to-be will make after becoming engaged is her personalised wedding garter.
Small and relatively inexpensive compared to many of your wedding purchases, your bridal garter can be personalised and delivered in just two weeks* with your initials, your first names, Mr and Mrs… etc even a quirky text in a choice of fonts!
When you want everything to be so perfect and you choose to wait up to two years for your magical day, having something so special to help your dreams come to life is just so lovely. Then just pop it back on it's tissue, safely in it's box until you need your next wedding fix 🙂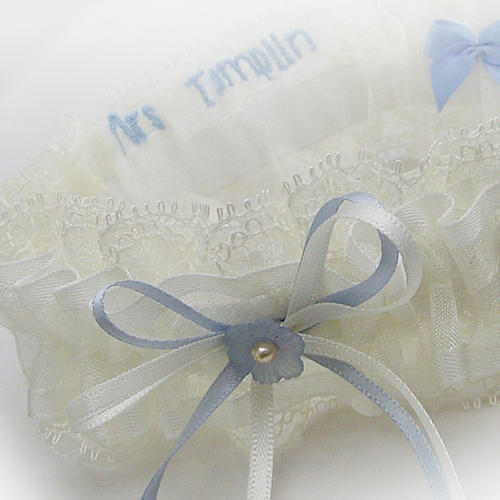 Choose to have your text embroidered on the front of your garter or secretly hidden inside. You can also choose the colour of your embroidery, maybe to match your wedding theme? Or it could be your something blue.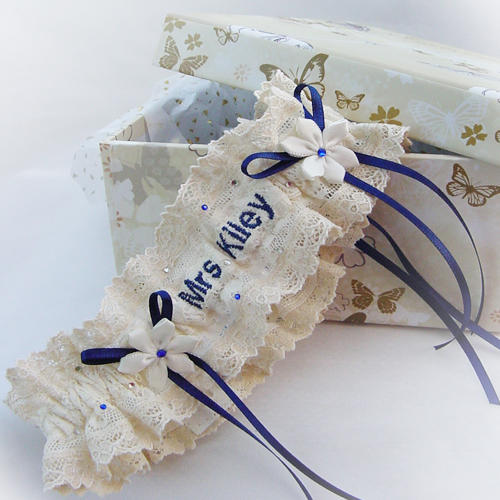 There is a lovely range of designs, in beautiful vintage lace, soft silks and satins.
During the busy wedding season, you can choose from the designs on the 'Personalised wedding Garter' page of the website.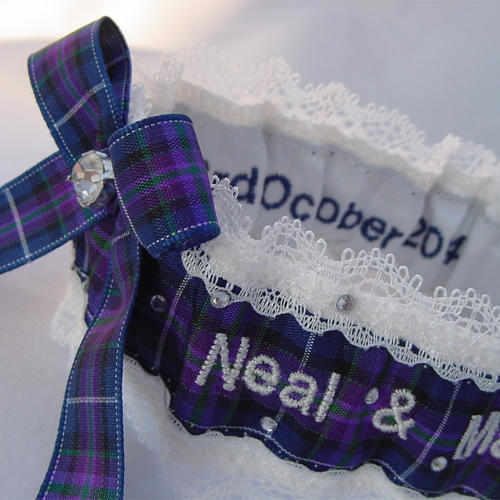 There is also a choice of Scottish, Irish and Cornish tartans, in the Tartan section.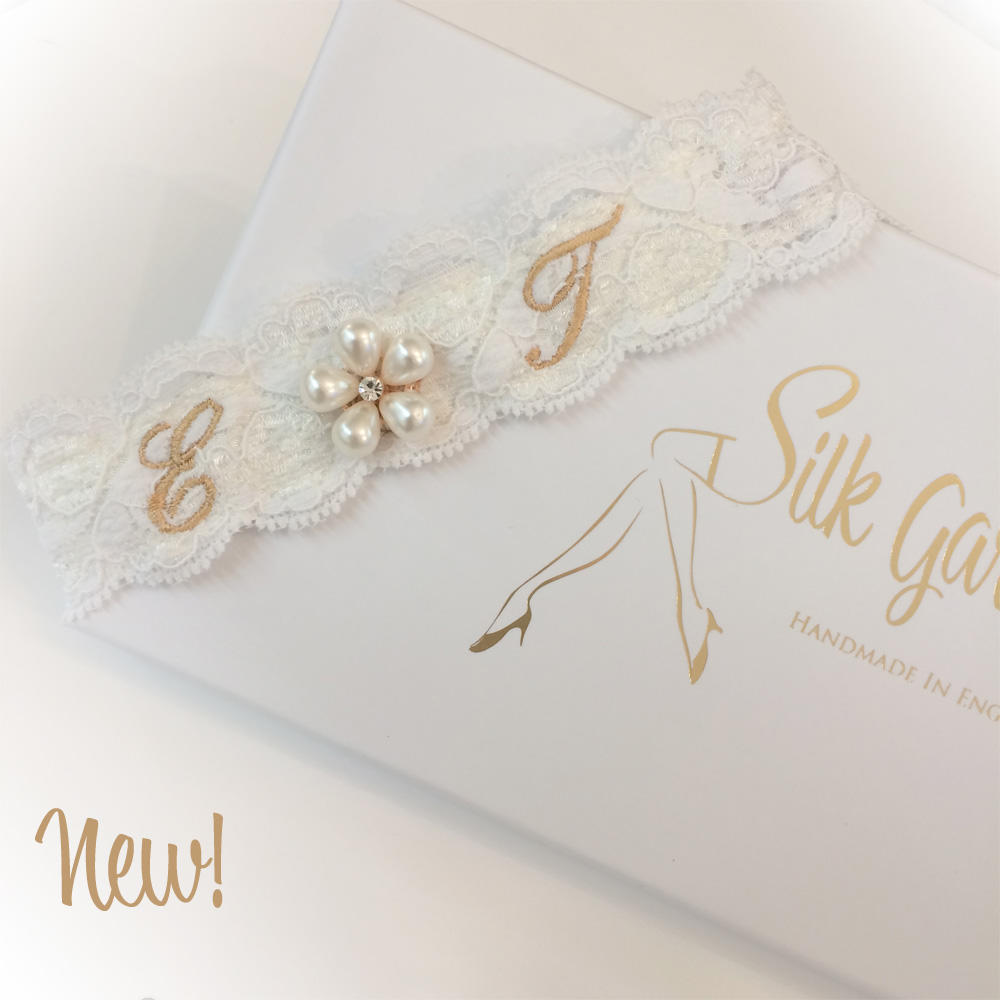 At quieter times, you can choose any garter to personalise, just use the 'add text inside' option on the 'Added Extras' page. Although as you can imagine, I do get really busy and I'm afraid I have to hide the button sometimes!
Here are a few chosen by 2017 brides 🙂
The dusky mauve lilac, is a gorgeous vintage style garter with a beautiful grosgrain ribbon under a Nottingham embroidered tulle, magnificent detailed embroidery of flowers and swirls, from one of the oldest Nottinghamshire companies (they made lace for Princess Diana's wedding). You have 18 characters and spaces before I have to reset the machine, Chris was lucky that their names were both short and fitted with the abbreviated date on just one line 🙂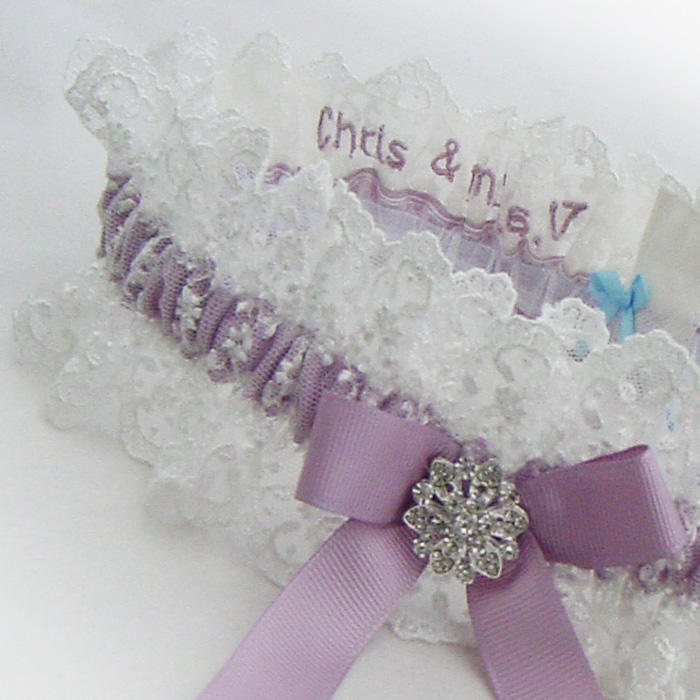 This is such a dainty little garter! Nude silk with a beautiful pink and gold Swiss embroidery, meandering gold thread with pink petaled flowers on a fine pink tulle, edged with palest pink scallops. The bride chose to have her new name embroidered inside in pink to match the lace and a tiny matching sixpence bag for luck!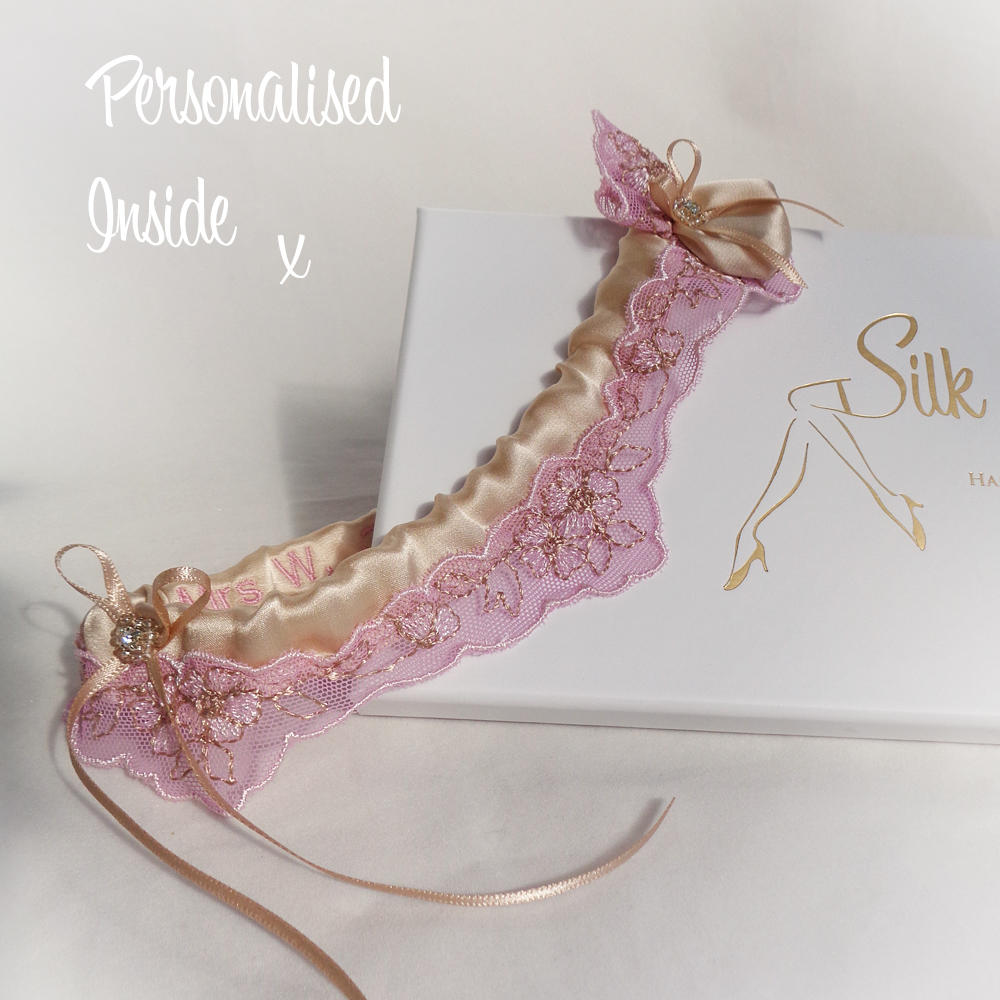 Your garter will arrive beautifully packaged in a keepsake box, like the one above… Keep it safely like a piece of Jewellery until your wedding day…