Well, it's taken us a while dippying about, but we've finally got here. A beautiful new Silk Garters website, that's lovely on your mobile with larger images and all the important information pages included!
I know it still needs some tweaking and I'm gradually working my way through updating the images. It does mean that we've lost the old blog, but we've transfered some of the best posts over to this website…
~ We also have lovely new gift packaging! ~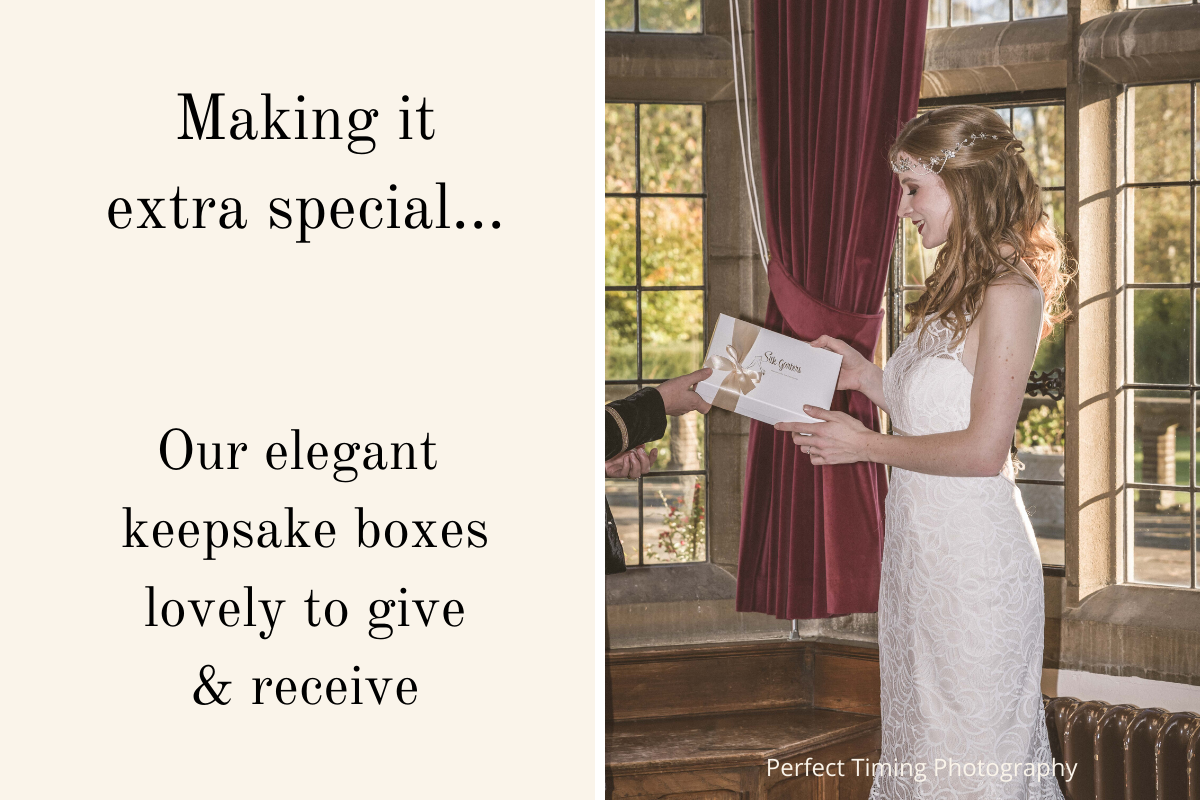 Elegant white and gold presentation boxes, with the unique 'Silk Garters' legs logo, sweet little swing tags telling the bride why her garter is so special and pretty postcards with a short note on why brides wear a wedding garter and the 'Something Blue' tradition…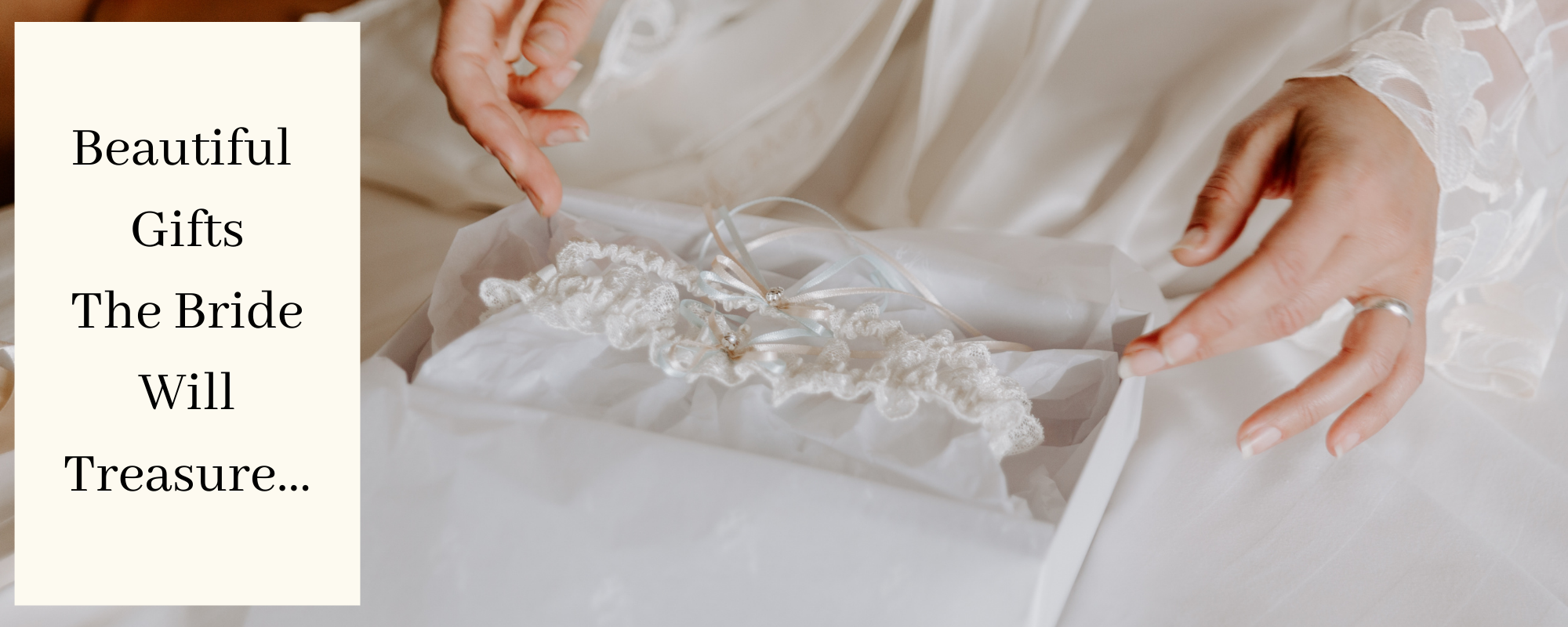 This is 'Meg', a unique wedding garter set, exclusive to 'Silk Garters'… It can be personalised with embroidered text, inside on the silk band. It's made using a beautiful cotton Nottingham lace, an embroidered tulle, I had specially made for 'Silk Garters', a pearl drop and a little crystal bling for the bride who loves sparkle!
The matching toss garter was custom made to order 🙂 Just message me if you'd like something made specially for you.
You choose to add a gift box or have it sent 'letterbox friendly' in pretty tissue. All your lovely cards are still included…
(All the beautiful gift sets are sent in complimentary gift boxes 🙂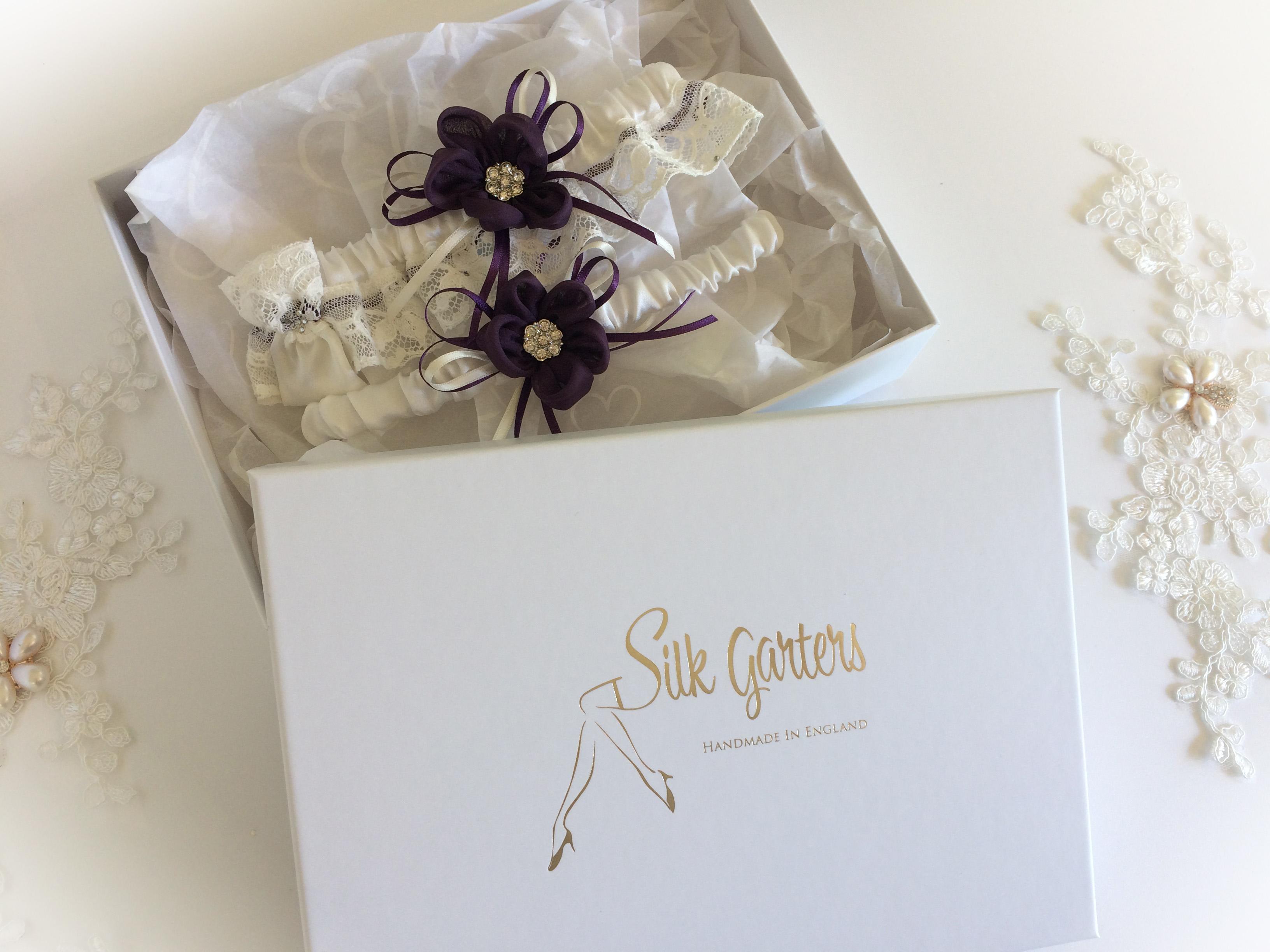 This is the lovely Aubergene Silk Daisy Garter set, exclusive to 'Silk Garters', you can choose to have your colour handmade in silk flowers or choose ivory silk with just the ribbons in your theme colour… These garters have softest cotton Nottingham lace, made on vintage looms, just like it was in the 1800's!
The unique 'Silk Daisy' wedding garters are delicately hand stitched to form the cupped silk petals and will be sent out in a luxury gift box as standard, to protect their pretty petals.
~ Wedding Horseshoes to Match ~

Make your set extra special by adding a lucky wedding horseshoe… These have proved very popular and I'm making some to match our wedding garters, but only to be bought as sets! You can find a lovely selection of wedding garter and horseshoe sets here, or ask to have one custom made to match a garter… I've just completed a Leila set with a matching horseshoe, for a couple getting married in December, on the brides, grandparents wedding anniversary. The horseshoe is embroidered with names of both couples and their wedding dates. How lovely is that! I can't wait until after their wedding to share some photos with you… Until then, this is the dainty little Sophia garter set…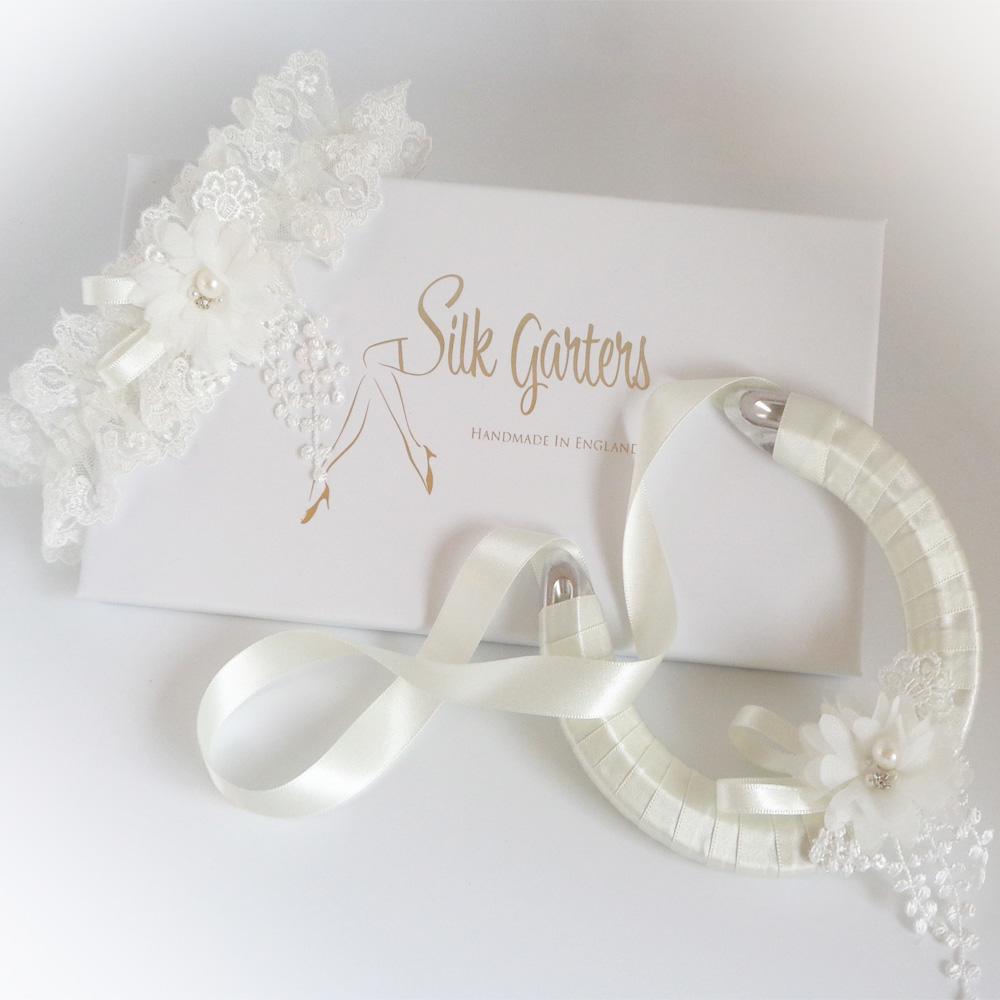 This is the gorgeous 'Sophia' wedding garter set… When I put a poll on facebook comparing it to other ivory horseshoe sets, it won hands down!
~ NEW! Wedding Brides Robes ~
Perfect for the morning of your wedding, elegant and beautifully made satin and lace robes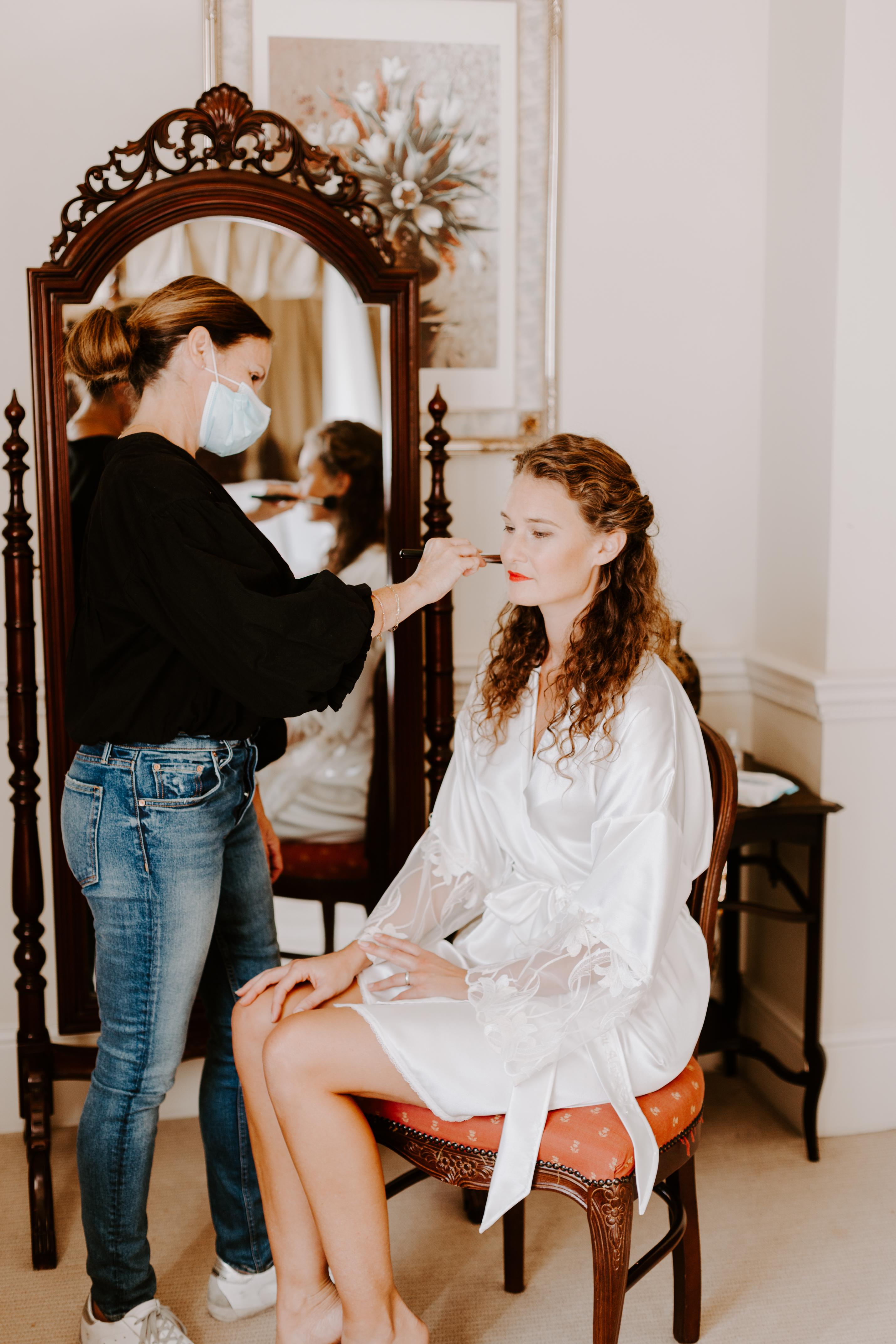 ~ NEW! Honeymoon Negligee sets ~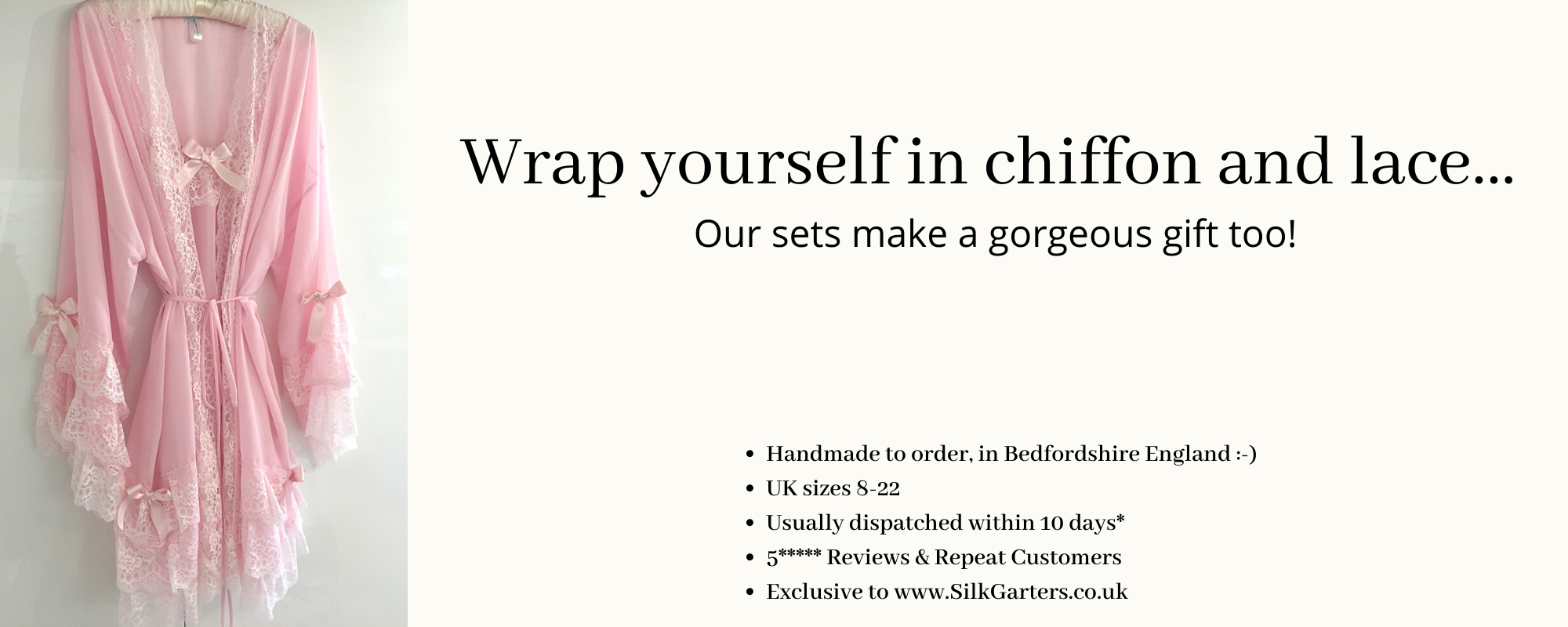 I hope you enjoy browsing the new Silk Garters website! I'd love to hear your comments 🙂
Catherine x