As any sewist will tell you, we can't resist fabrics and trimmings wherever we go and on a holiday to Borneo last year, I bought some beautiful printed cotton fabrics. They were folded, not on the roll when I bought them, and it wasn't until I got home and laundered them ready for my stash, that I realised that they're panel fabrics. The ideas I'd had for them were no longer suitable and they've been in my store since!
Now, I've just bought two gorgeous summery East dresses and realised that they're made with panel fabrics too. I thought I'd share them with you and describe them as I do the vintage and antique wedding garters I find.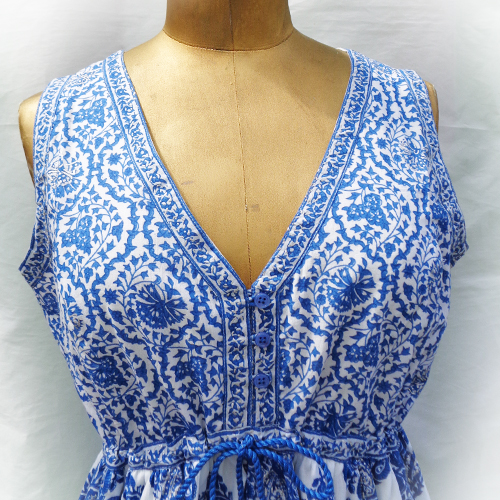 The first is the Sahara print sundress in blue and white…
It's a hand-blocked print using natural blue dyes and then a silver highlight. The silver is added by drawing on a paste, which is then dusted with powder.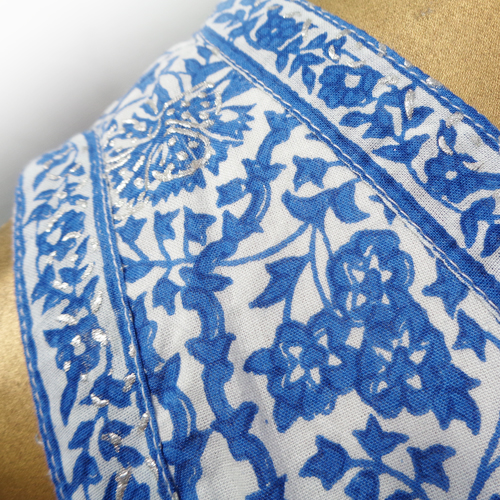 You'll notice from the picture 3 different prints. The narrow edging around the bodice and sleeves is cut on the straight and shaped to fit using tiny seams, some are actual joins in the fabric, so I think it's also a way to use all the small pieces!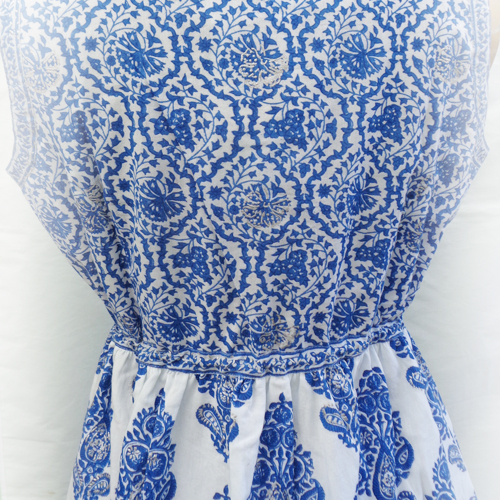 The bodice button loops are tiny rouleaus and a drawstring cord is encased in another length of this edging fabric, under the bust.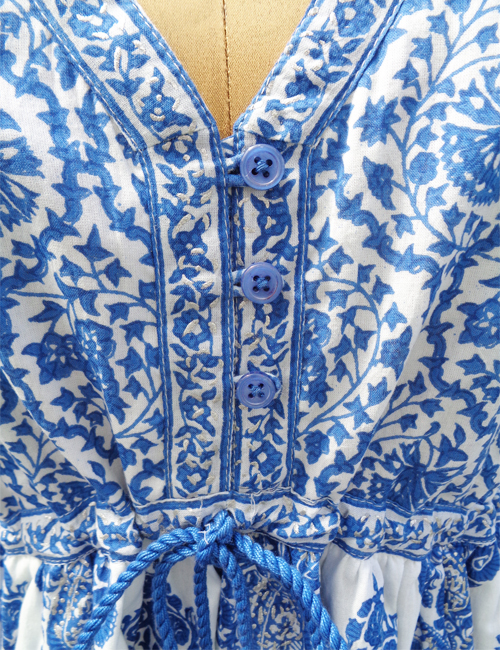 The drawstring has sweet little tassel ends 🙂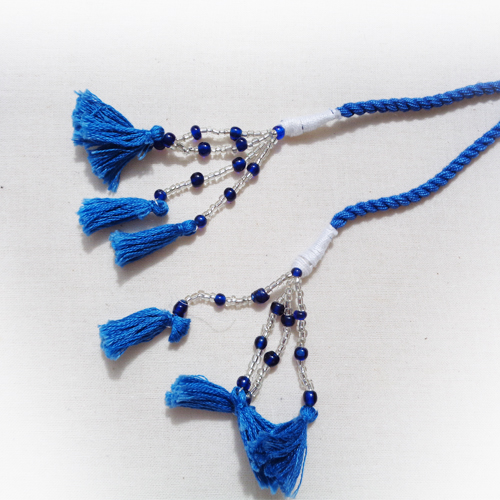 This is the skirt print in close up
And the border around the hem, again with the narrow little trim.
I should have given this a thorough pressing before taking the photos!
Available from East stores, John Lewis and House of Fraser.
Review: A fabulous dress to wear although I had to have the next size up, to get the armholes deep enough and I'm only average height, but East have excelled with this one 🙂 A cool pretty print, with lovely details, that's really comfortable to wear when I'm sitting sewing my wedding garters!