I was a teenager studying Fashion Design, with a Saturday job, selling lingerie. On a college trip, I visited Harrods and was spotted by an elderly assistant, obviously loving the gorgeous negligee sets I was seeing, but not someone they would recognise as a serious customer.
When I told her, I was studying at college and just loved the amazing lace, beautiful fabrics and hoped to be designing my own nightwear someday, she gave me a tour! Telling me about the designers and showing me even more lush and beautiful designs. Kindred spirits, sharing a passion, she said she should have retired years ago, but just loved it all too much! I left loaded with brochures and filled with inspiration… I'll never forget how wonderful she was.
So here I am, fulfilling my dream, designing and making my own collection of nightwear… I hope you love what you see!
Please excuse my IPhone photos, hopefully we'll be mixing again soon on beautifully styled photoshoots…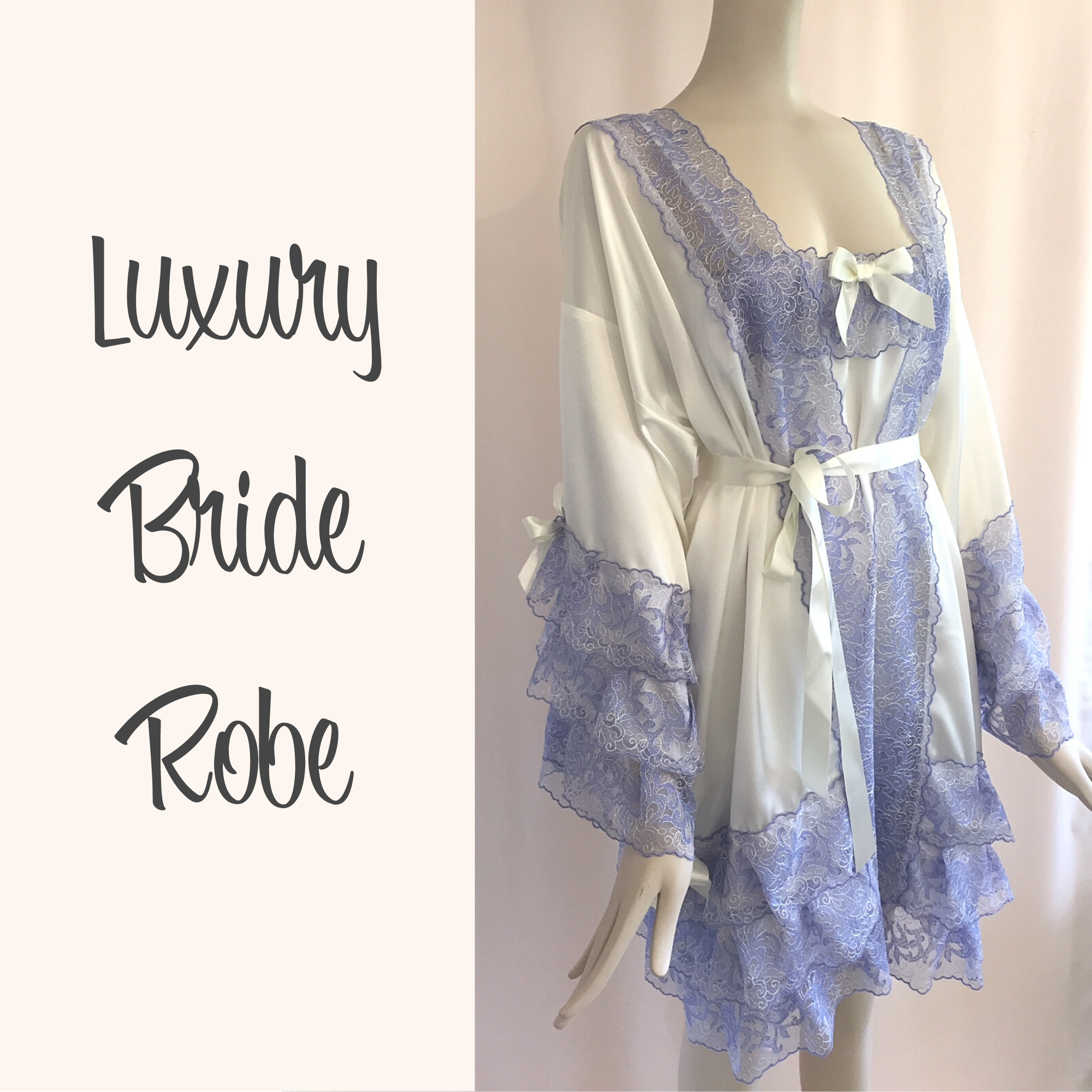 Lavender blue tulle on ivory… This negligee set is made to order, you choose from pure silk satin, poly-satin or chiffon.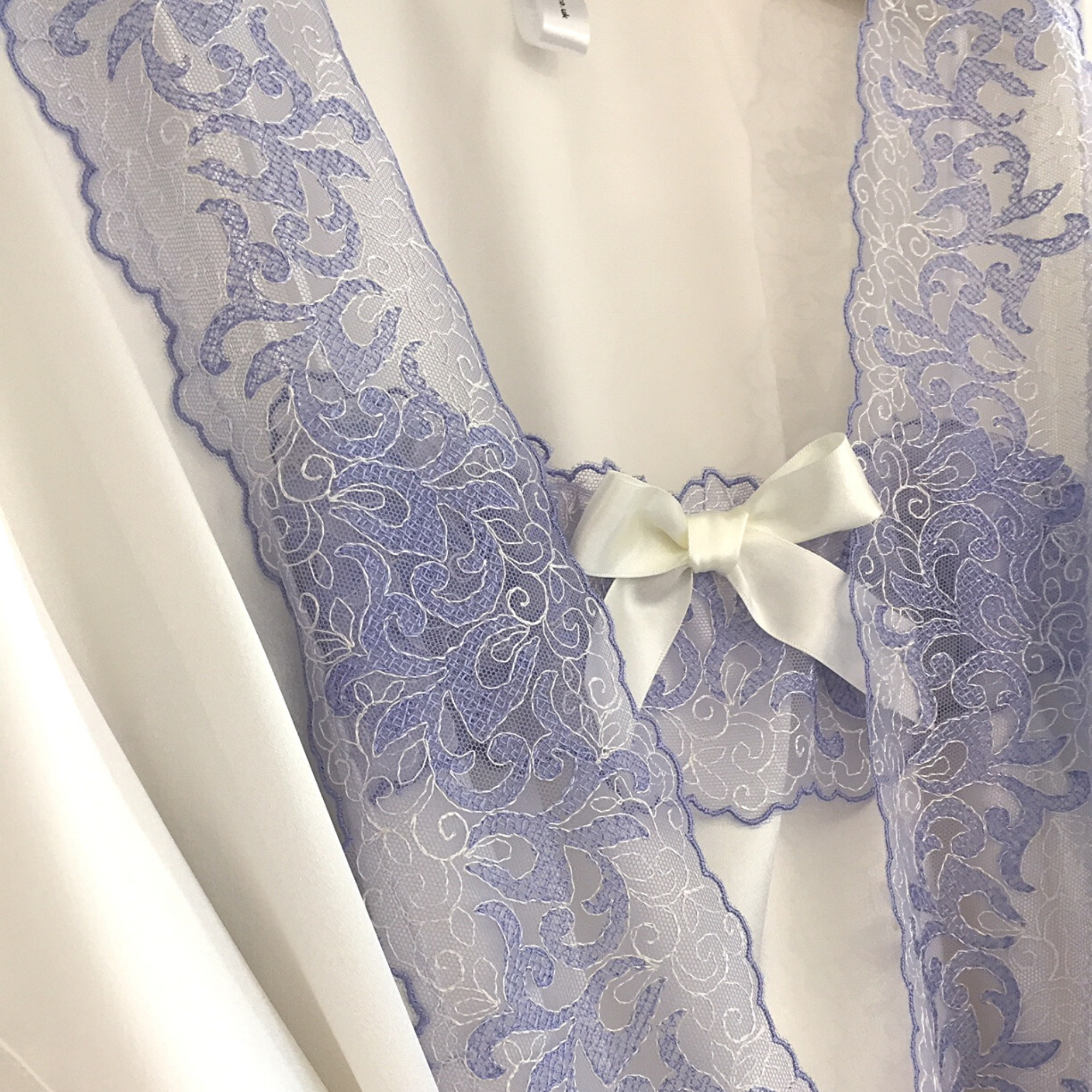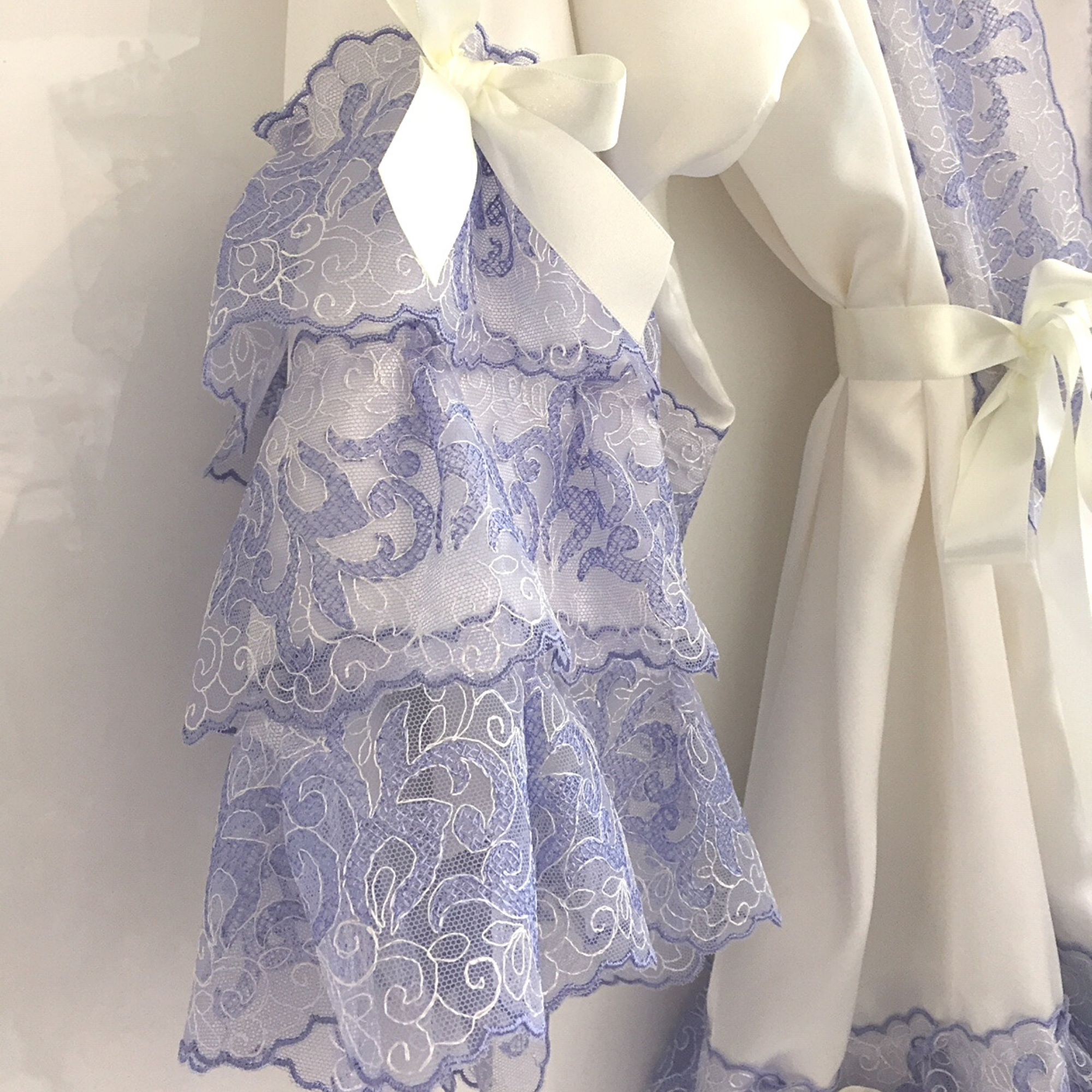 Beautifully soft tulle, embroidered with Lavender blue and ivory, swirling styalized leaves, the lace is extravagantly ruffled in triple layers on the sleeves and hem.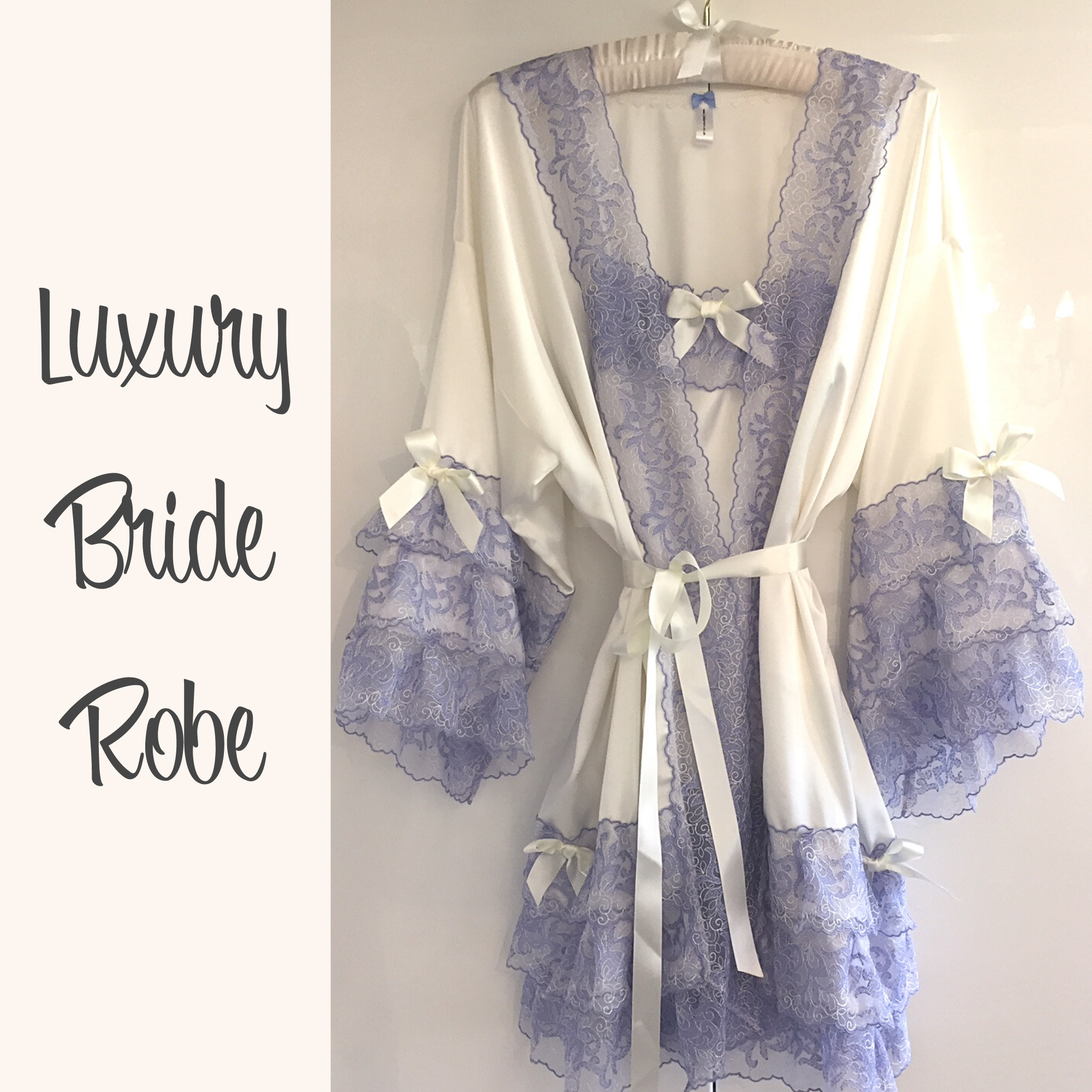 Lovely for your 'getting ready' photos on the morning of your wedding, honeymoon, anniversary or just because!
There is a wedding garter set made to match