I'm usually working with silks and satins, but making face masks has meant sourcing cotton fabrics and I've loved shopping for gorgeous Liberty lawn, in colours and prints!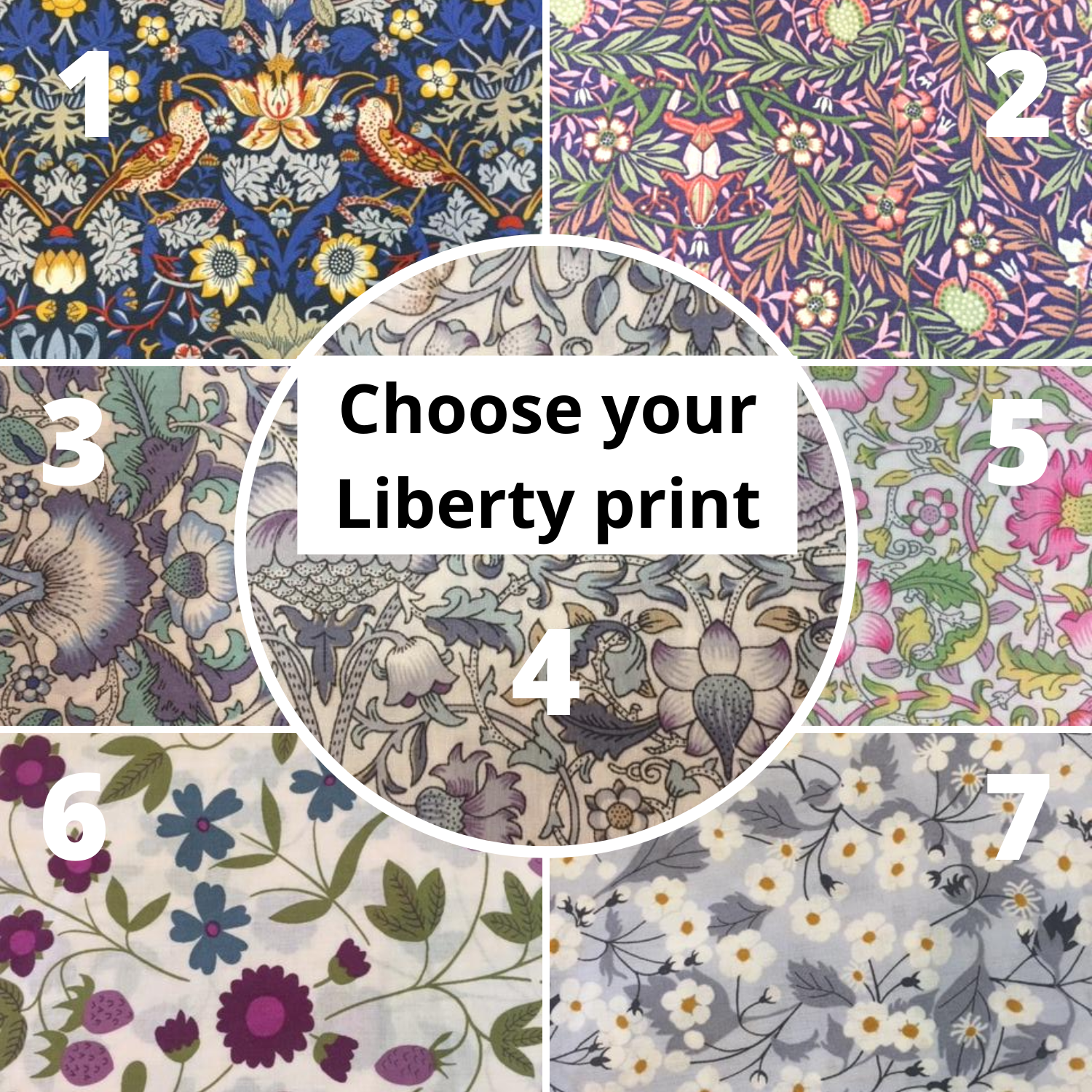 There are currently seven prints to choose from, ranging from classic William Morris Art Nouveau, to delicate and quirky modern florals…
I've always loved Art Nouveau, inspired by nature, with simplified flowing lines, swirling and curving, in elegant floral and graceful plant designs.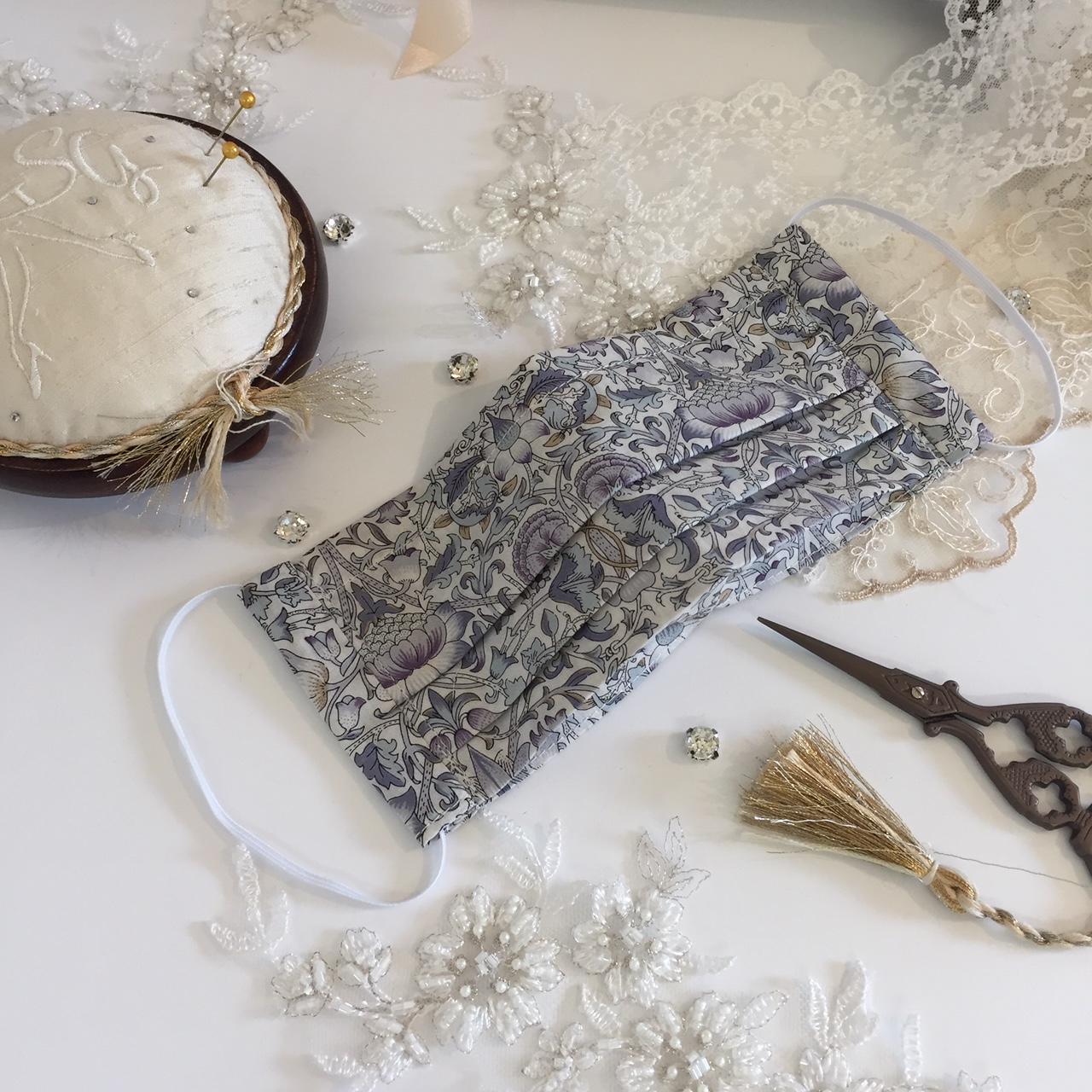 William Morris, a British textile designer, novelist and poet, he was a major contributor to the revival of traditional British textile arts and methods of production, profoundly influencing interior design in the Victorian period. During his lifetime he was most well known as a poet, but his beautiful designs and prints are still in production today.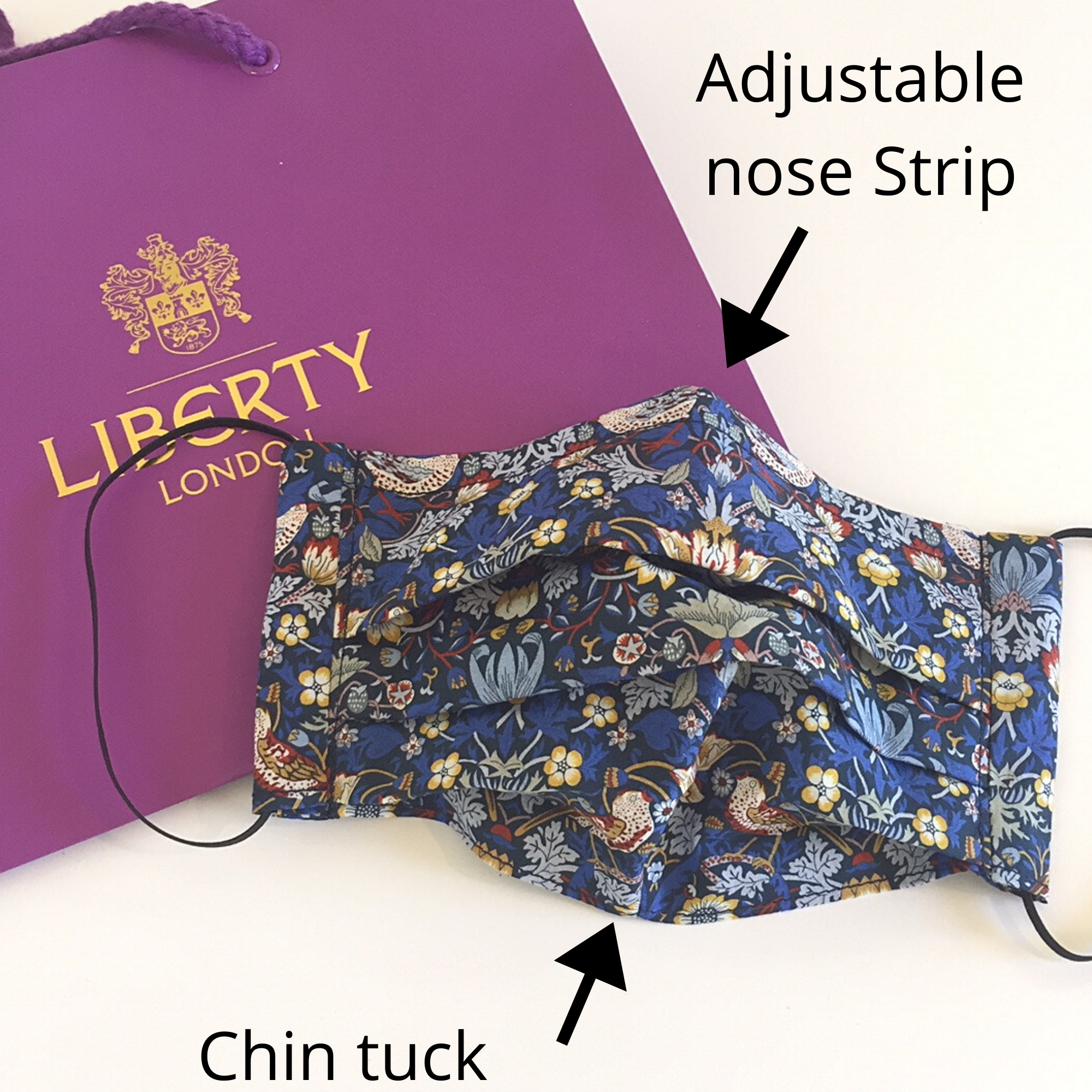 The famous 'Strawberry Thief' was designed by William Morris in 1883, depicting birds, foliage, strawberry plants and flowers. Originally a large-scale design for furnishing fabric, it was redrawn on a much smaller scale, to be printed on Tana Lawn.
Liberty's Tana Lawn is a very fine cotton, made with extra long cotton fibres, creating an almost silk like fabric.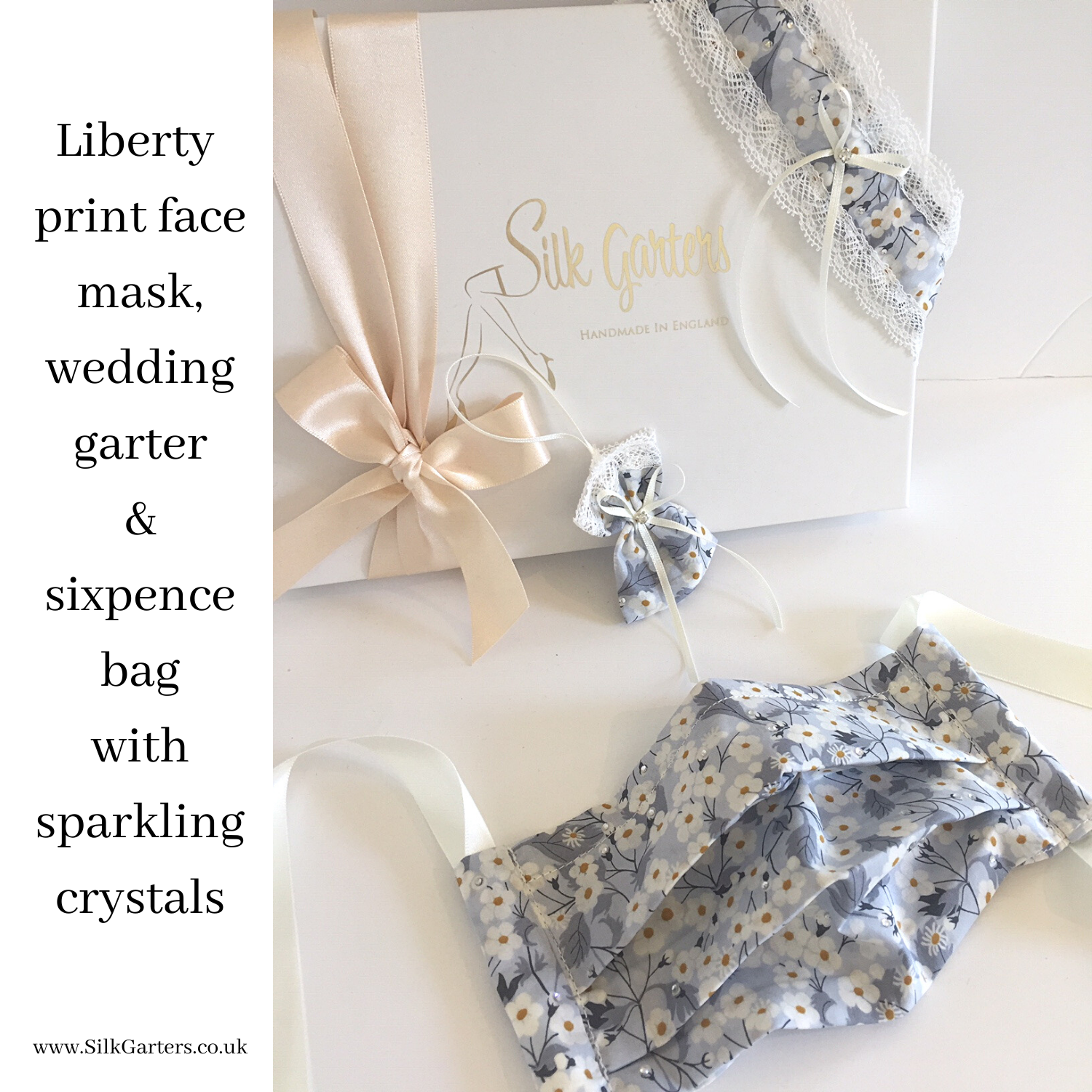 When I was making the delicate Mitsi print mask, I thought it would be lovely for a winter wedding. The silvery design scattered with cherry blossom, was so pretty, I sprinkled the mask with tiny crystals on the buds. Then made a garter and sixpence bag to match, both edged with a dainty cotton Nottingham lace.
On my last trip to Liberty's I bought plain Tana Lawn, in pale blue and ivory, to make masks for bridesmaids, with the 'Pretty maids all in a row' and Makaila lace, plus more elaborate wedding face masks with delicate Mia lace appliques and beading. I have some gorgeous silver lace and rose gold that I can't wait to start stitching too!