The whole world stopped for the fairy tale wedding of Lady Diana Spencer to Prince Charles… And now you can have a gorgeous garter, made with this special 'royal' lace!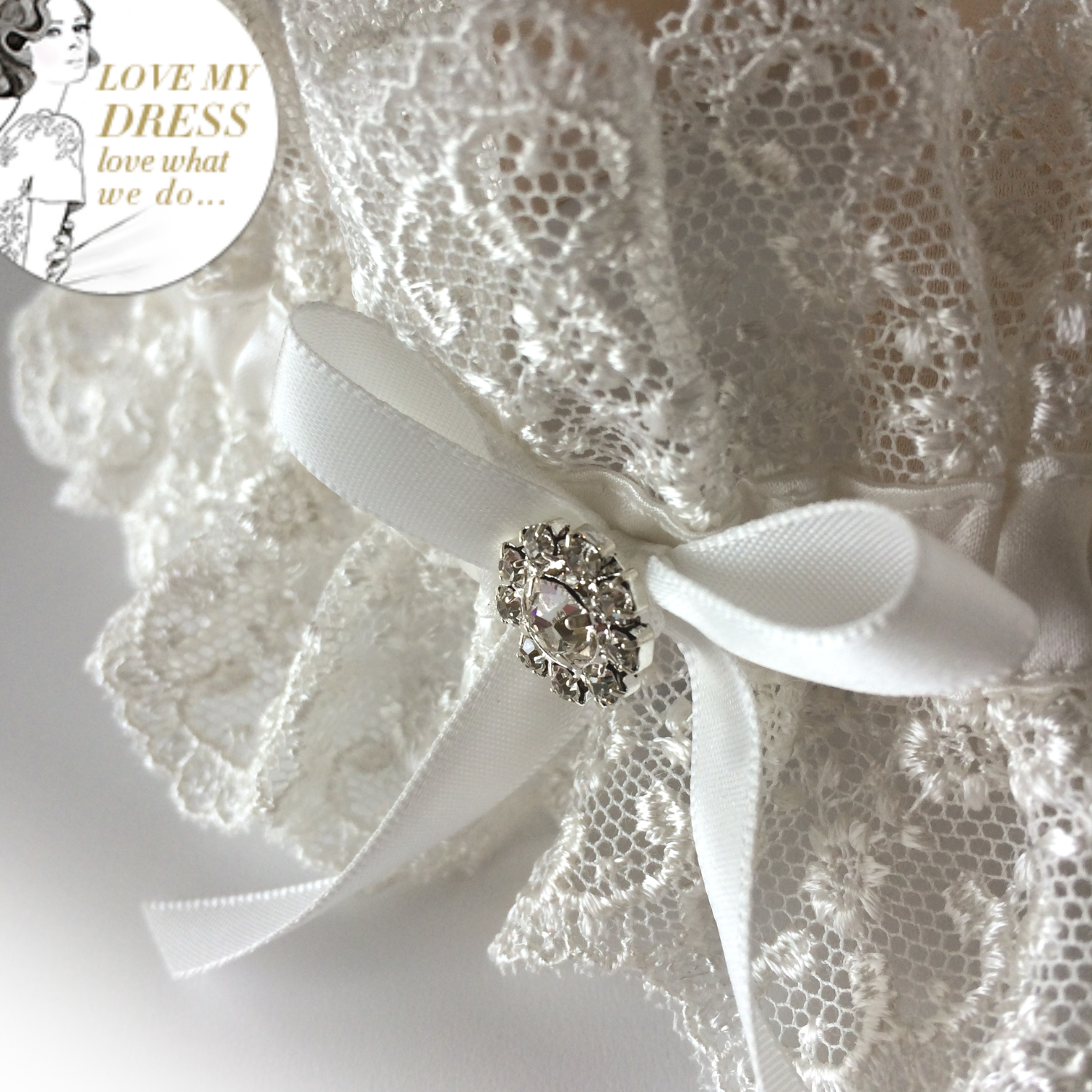 Full of romance, her silk ball gown 'princess' dress, took over 40 yards of hand woven silk, from Stephen Walters, Suffolk silk weavers since 1720. The beautiful silk taffeta was stitched with gold thread, 10,000 pearls and sequins.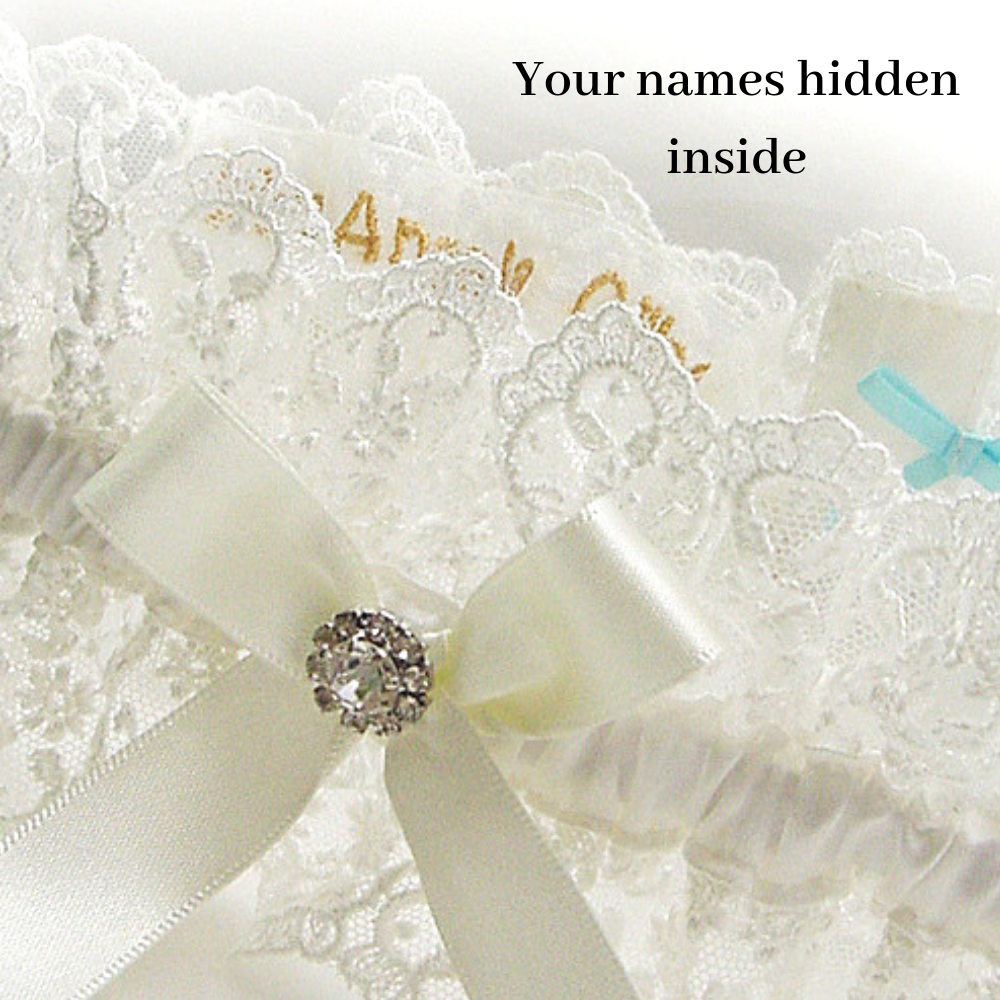 Antique Queen Mary's lace was used on the dress and this was complimented by wonderful Nottingham lace on the 100yards of tulle petticoat, shoes and parasol (just in case it rained)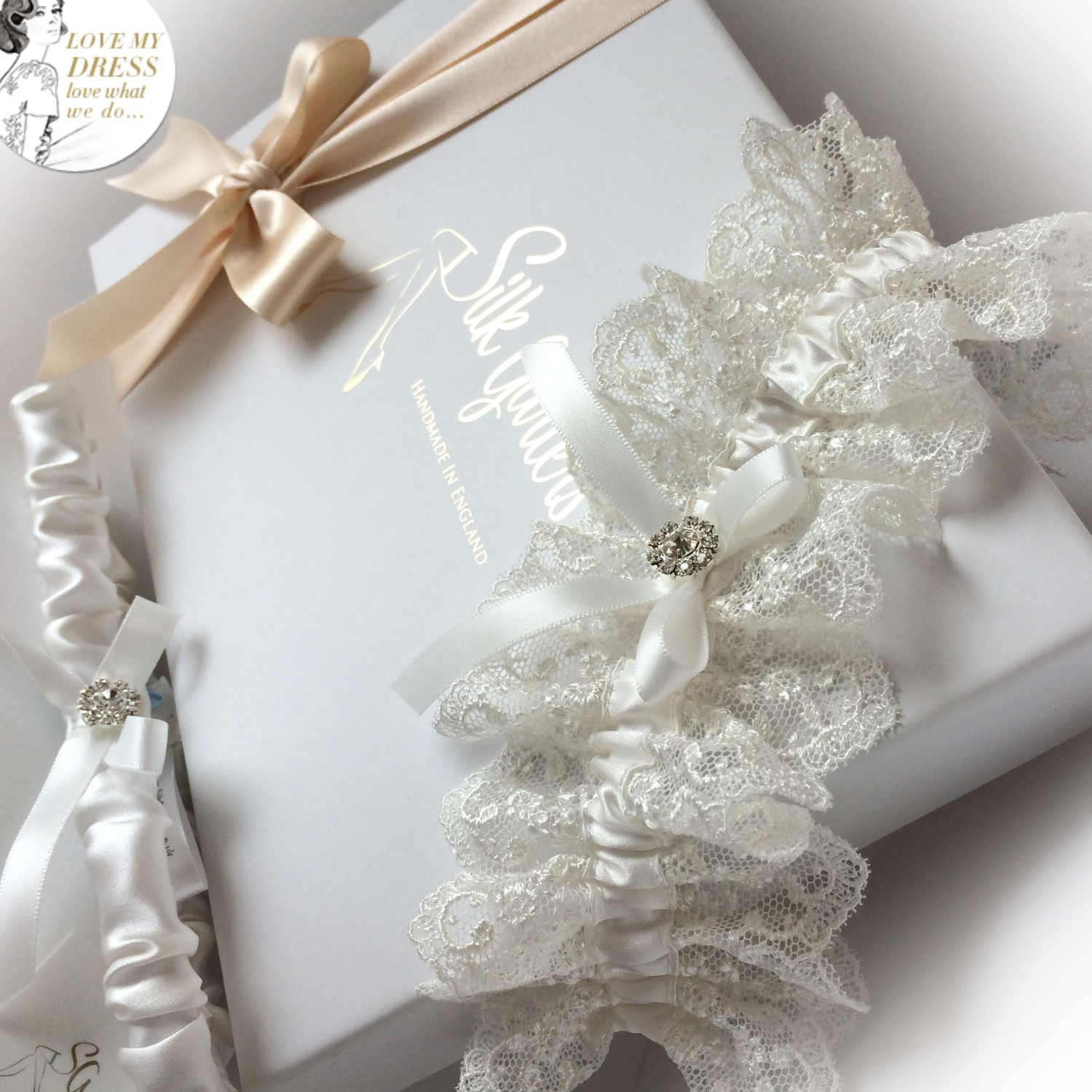 The gorgeous Nottingham lace was a collaboration of two old lace companies, who worked together on the design and manufacture of this beautiful embroidered tulle lace…
Sadly one of these companies is no longer in business, however we bought all of their lace that we could and are using it to make our beautiful garters under the 'rare lace' category.
You can have Princess Diana's lace
'Silk Garters' is working with the remaining Nottingham lace makers and the gorgeous lace on this 'Ivory Silk Ruffle' wedding garter, they made exclusively for us on a cotton tulle.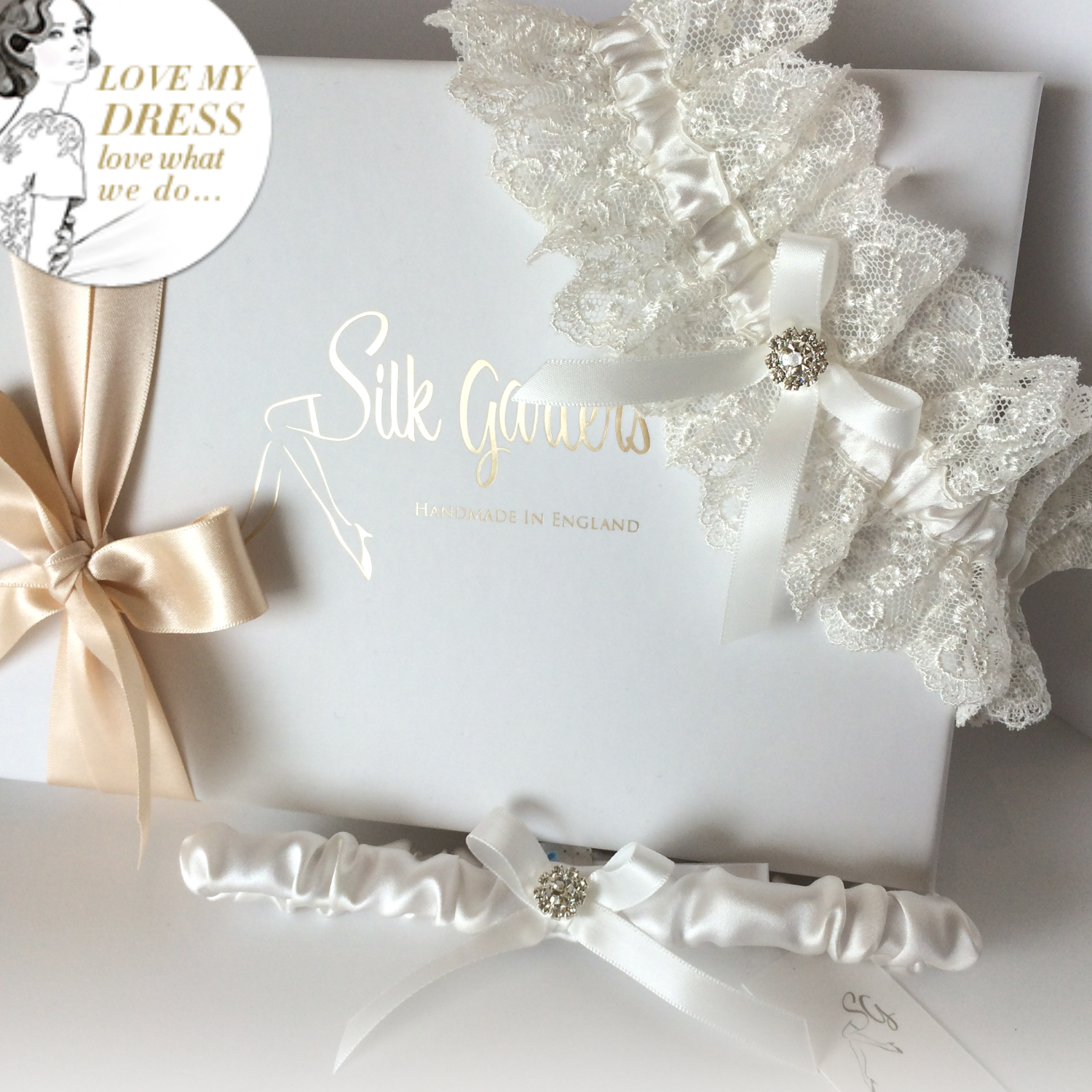 The dainty lace on the little 'Meg' garter and the 'Meghan' wedding garter set is also made with their lace, again made exclusively for 'Silk Garters' on a cotton tulle.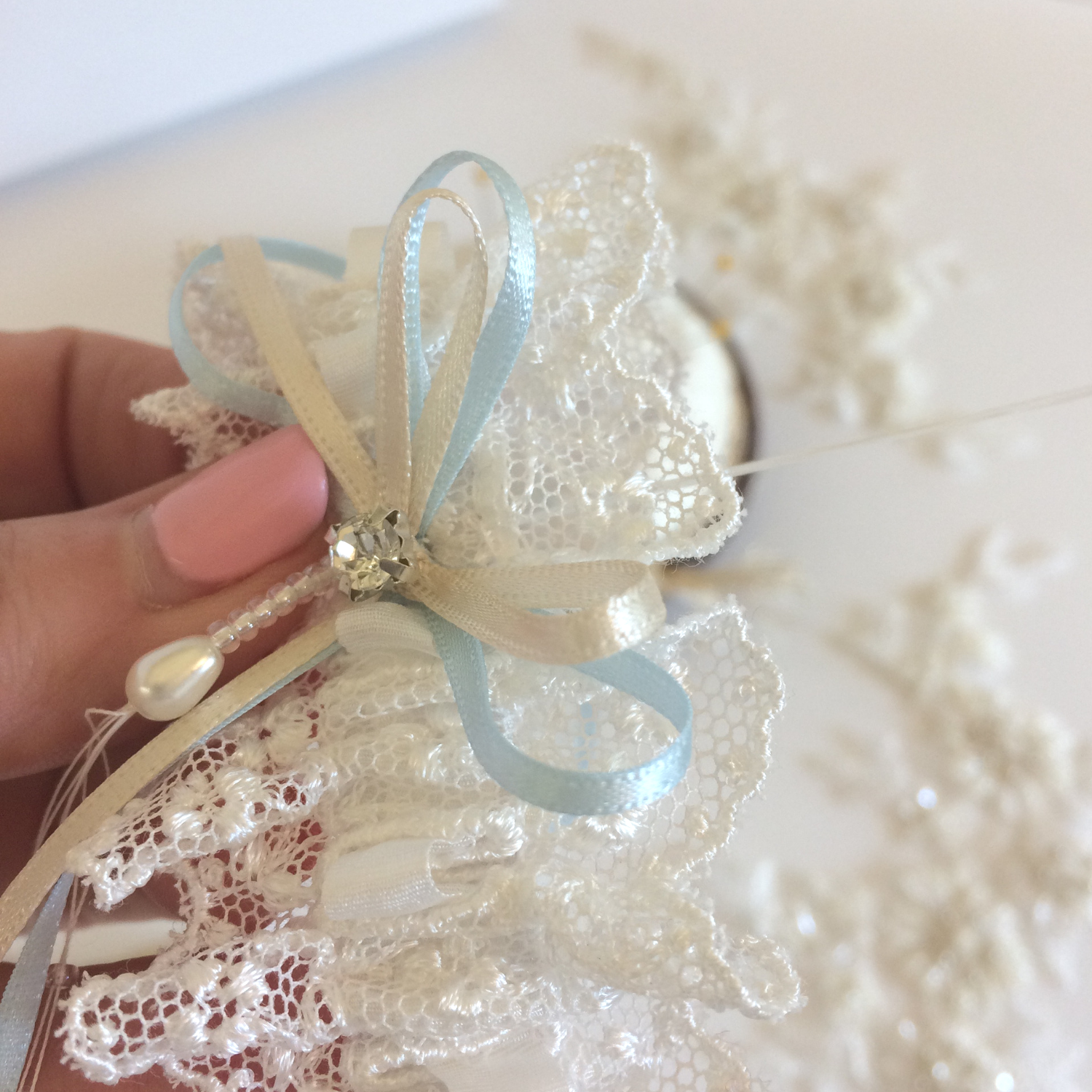 Hand-stitching the pearl drop on the lovely Meg garter…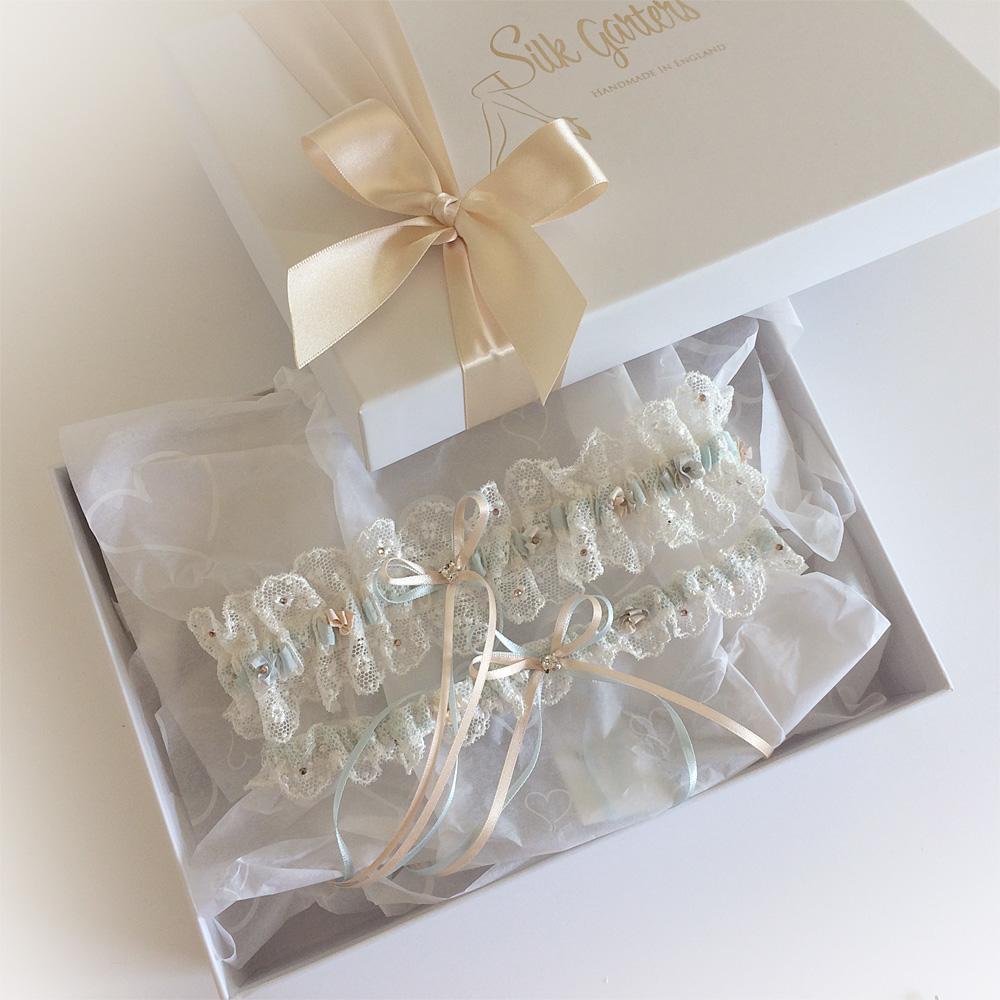 The gorgeous 'Meghan' wedding garter set, embroidered with silk ribbons.