I thought Halloween was the perfect day to post these black wedding garters. I've had such fun photographing them today!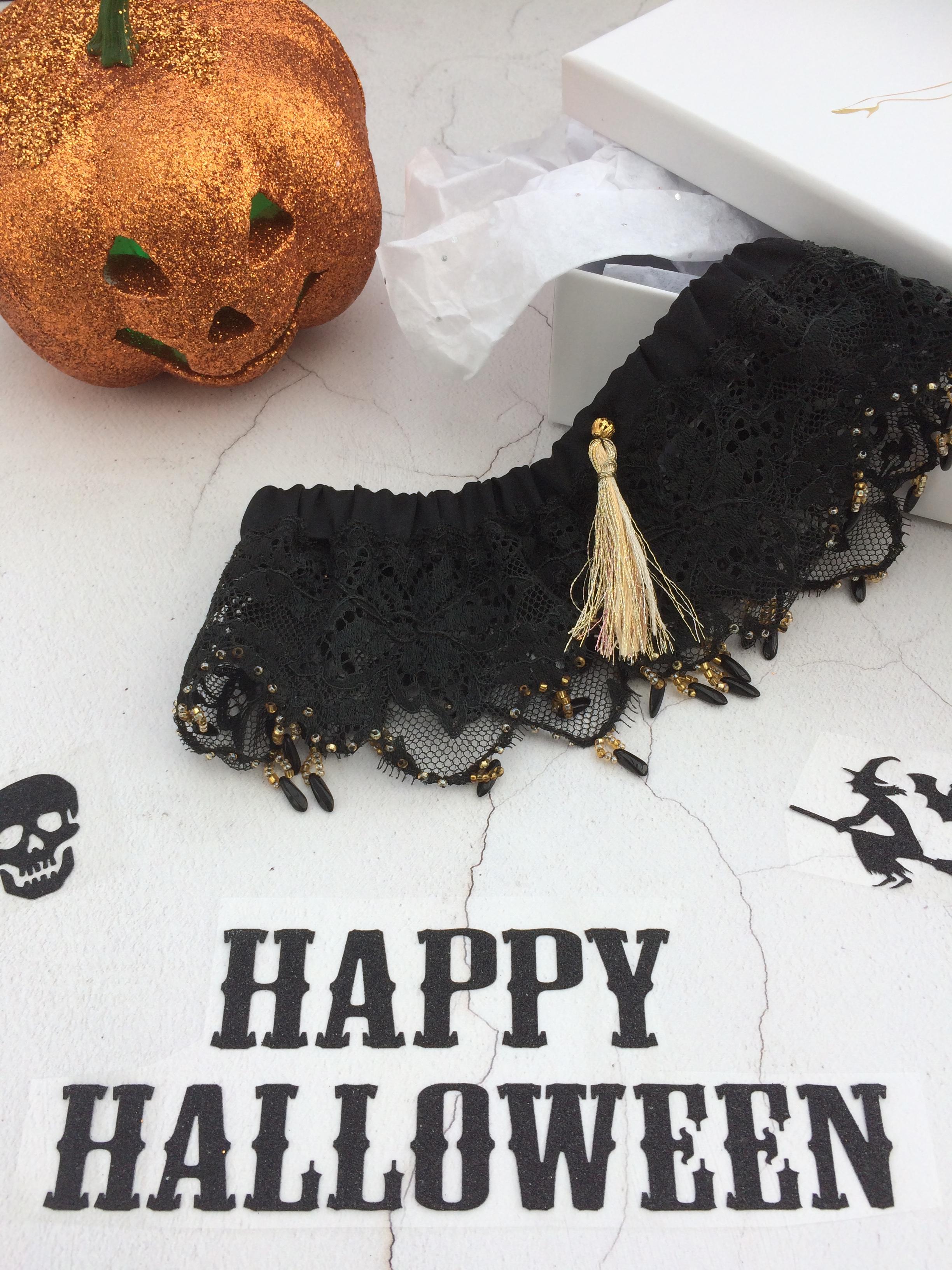 This first garter is pure silk with a beautiful limited edition French Calais lace, the lower edge has an interesting shaped hem. You can see I've stitched hundreds of tiny golden seed beads and black jet dagger drops along the undulating lower edge. The tassel is also handmade using various gold tone threads to match the seed beads… Using toning threads gives a much softer look than a solid colour. These garters take hours to make but I do love hand sewing!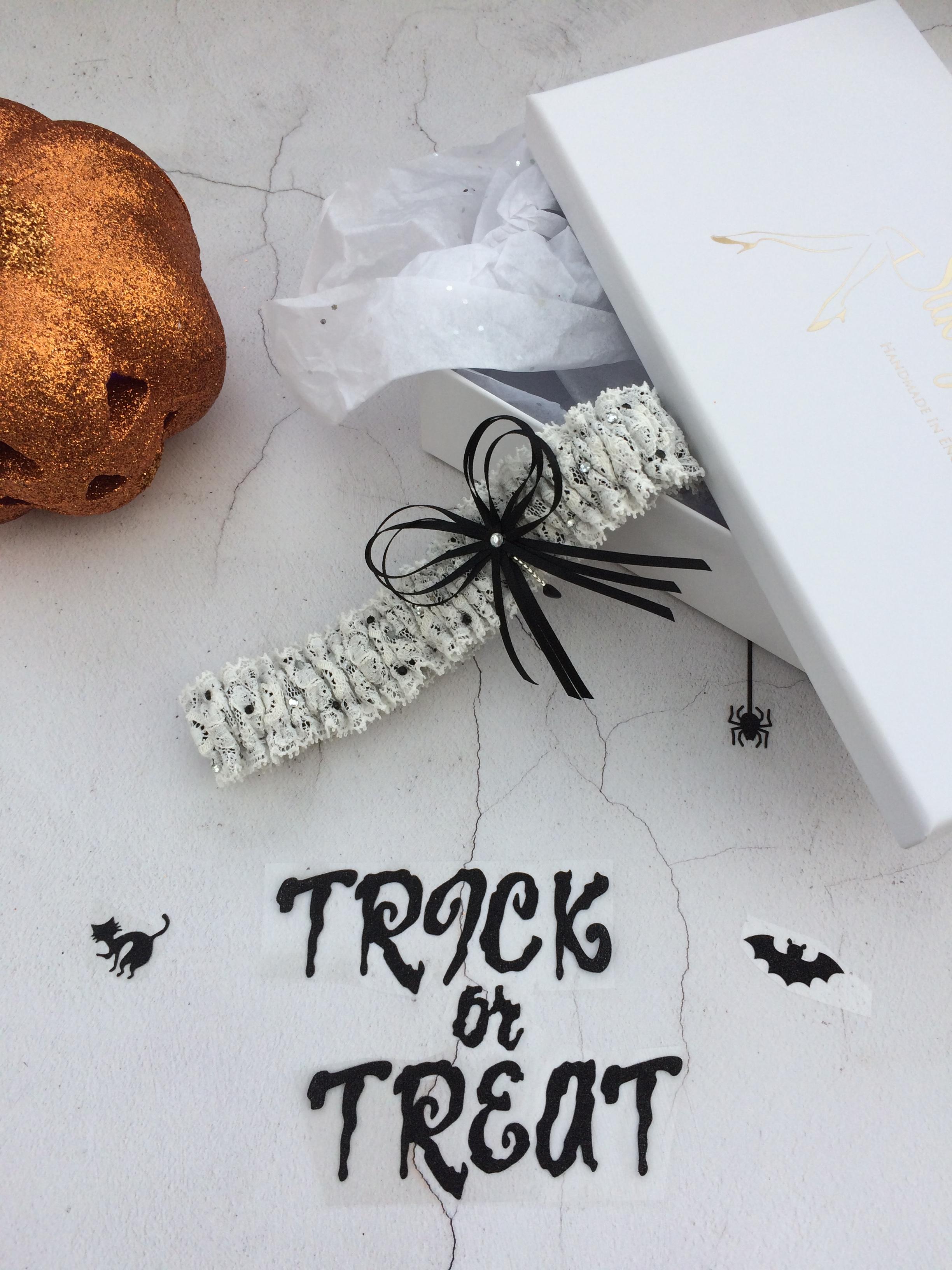 I don't have many black garters on the website…With some of the products you can choose your own colours, including black, for several personalised styles, but I've found brides looking for a black garter tend to be looking for something unique, so I'm including some images of bespoke bridal garters in black silk too.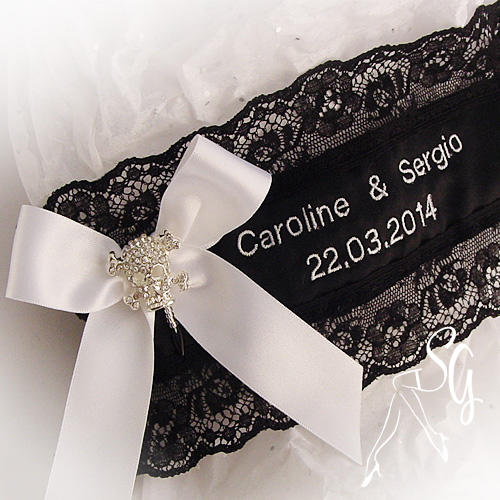 This skull garter is the 'Custom colours personalised wedding garter' (in the personalised section of the shop) in black pure silk satin with a beautifully soft black cotton, Nottingham lace and the addition of a silver crystal skull brooch.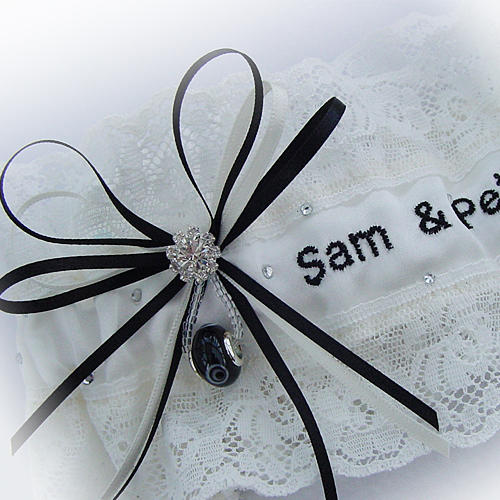 This is the 'Custom colours personalised garter' again, but this time in ivory with fine black ribbons and black embroidered text, the bride loved magpie birds…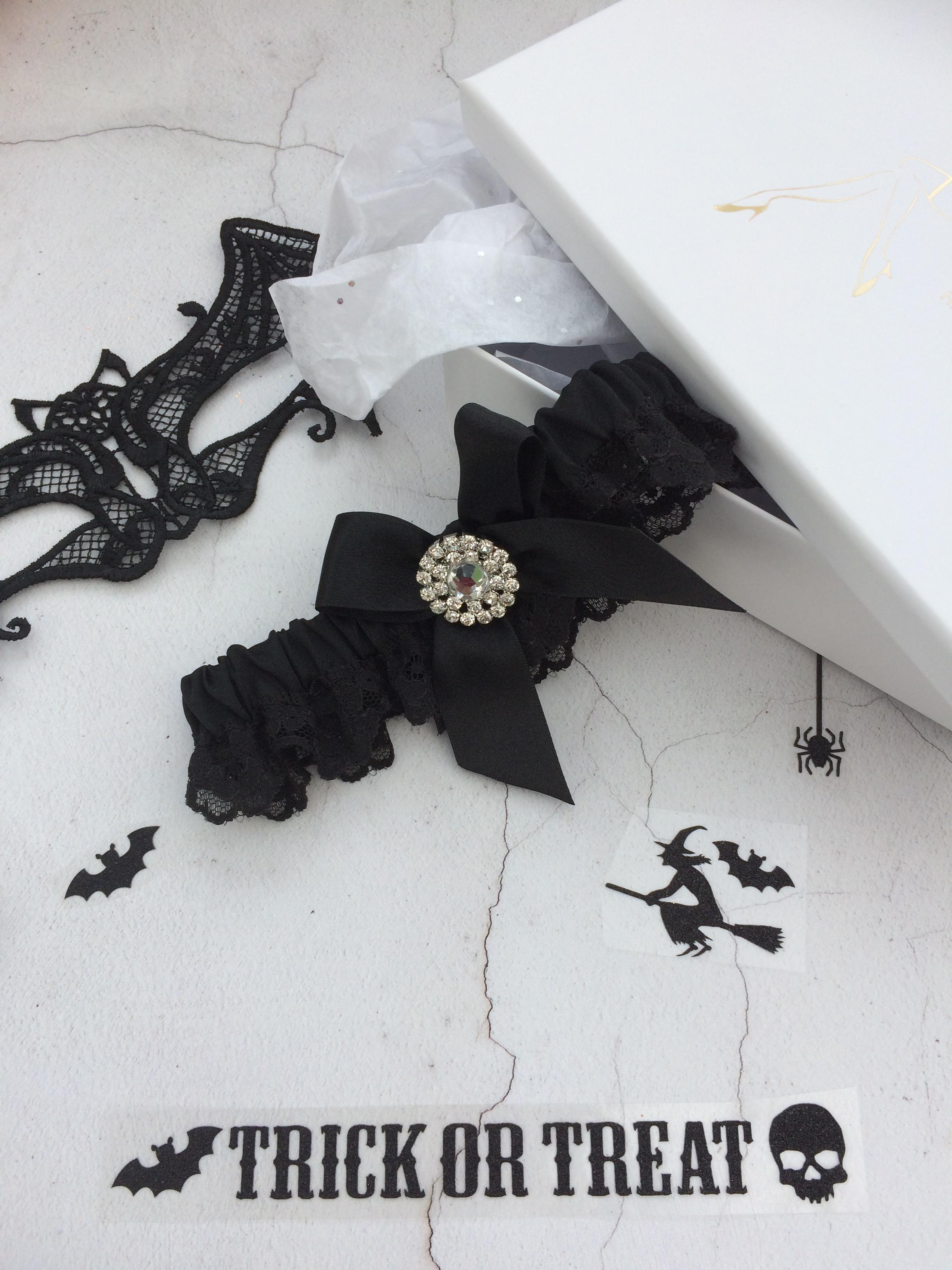 These two garters were from the standard stock range, but can be made again to order.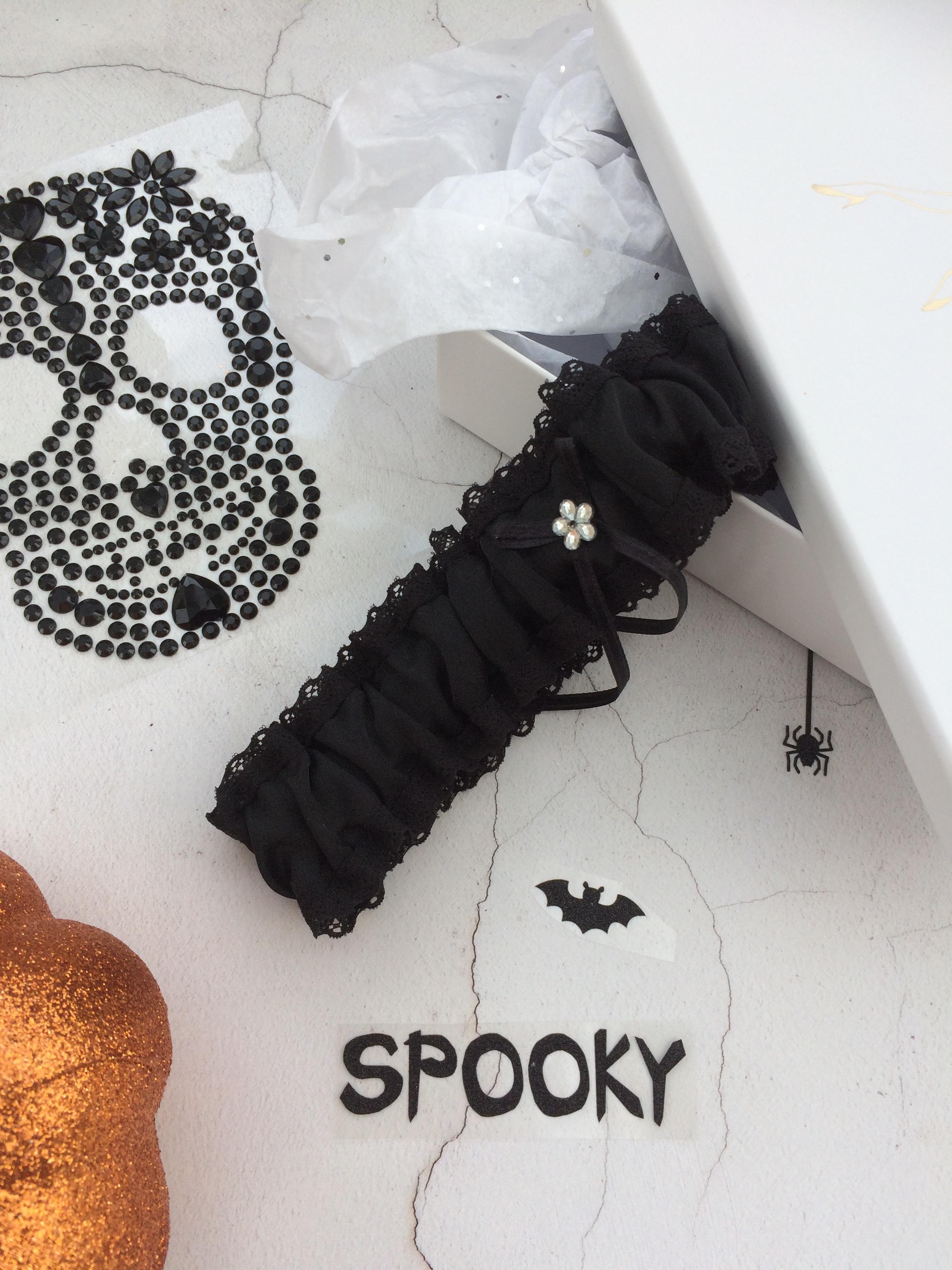 I have an amazing range of gorgeous black lace, ribbons and tulle just waiting to be made into your wedding garter! Please message me x