Your wedding garter is a age old piece of bridal wear, secretly hidden under your wedding dress, only to be revealed if you wish to…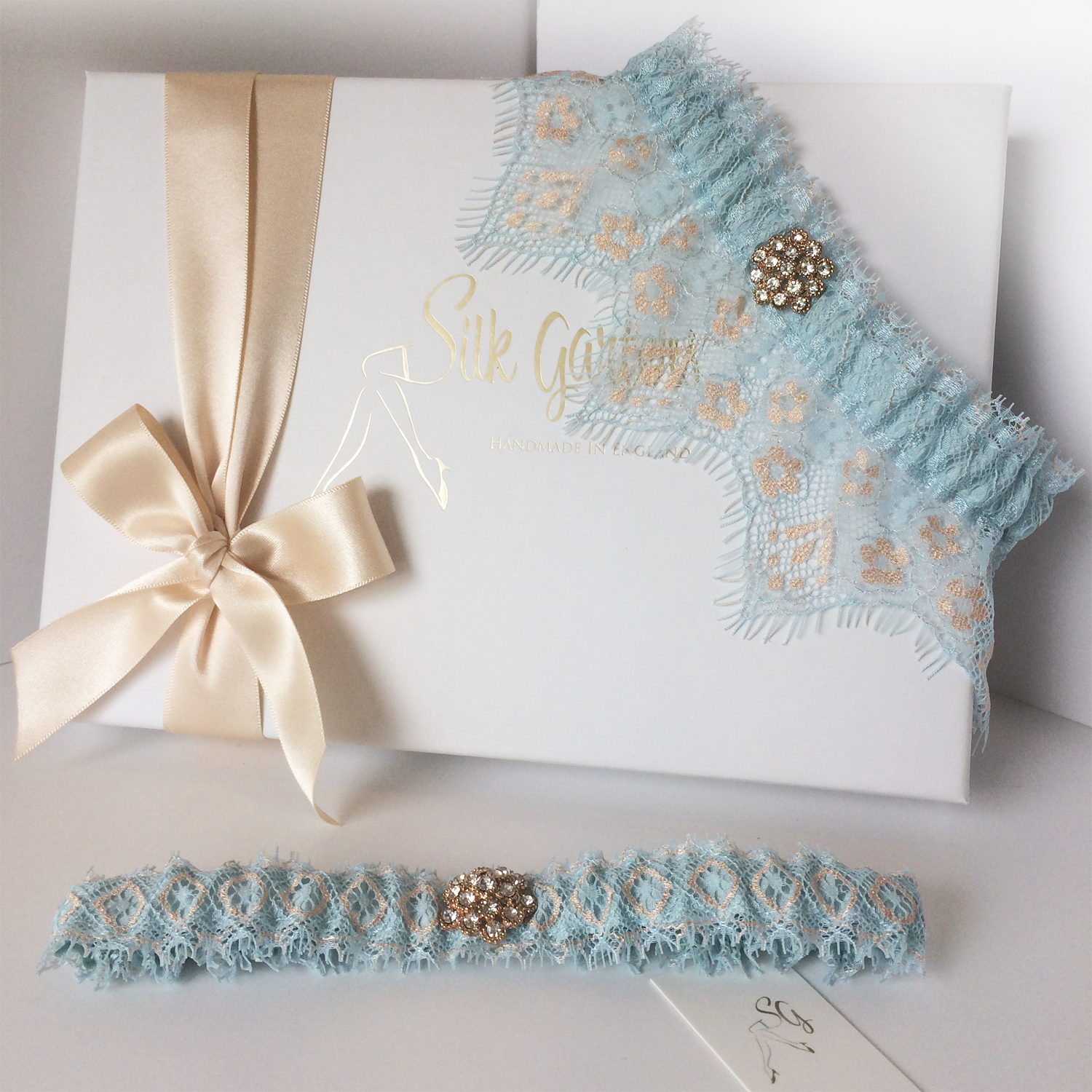 The gorgeous Etta wedding garter set, in champagne and blue eyelash lace
Traditionally, in the USA, the groom throws the wedding garter to the eligible bachelors present at the wedding, after removing it from the brides leg…Just take a look at all the YouTube videos, this tradition is still very popular and many grooms remove the garter with their teeth!
The Gatsby, fine vintage blue silk wedding garter set, with guipure appliques
It can be quite a raucous part of the celebrations, with the bride generally seated, trying to keep her dignity, while their guests sing 'garter removal songs' and look on in amusement…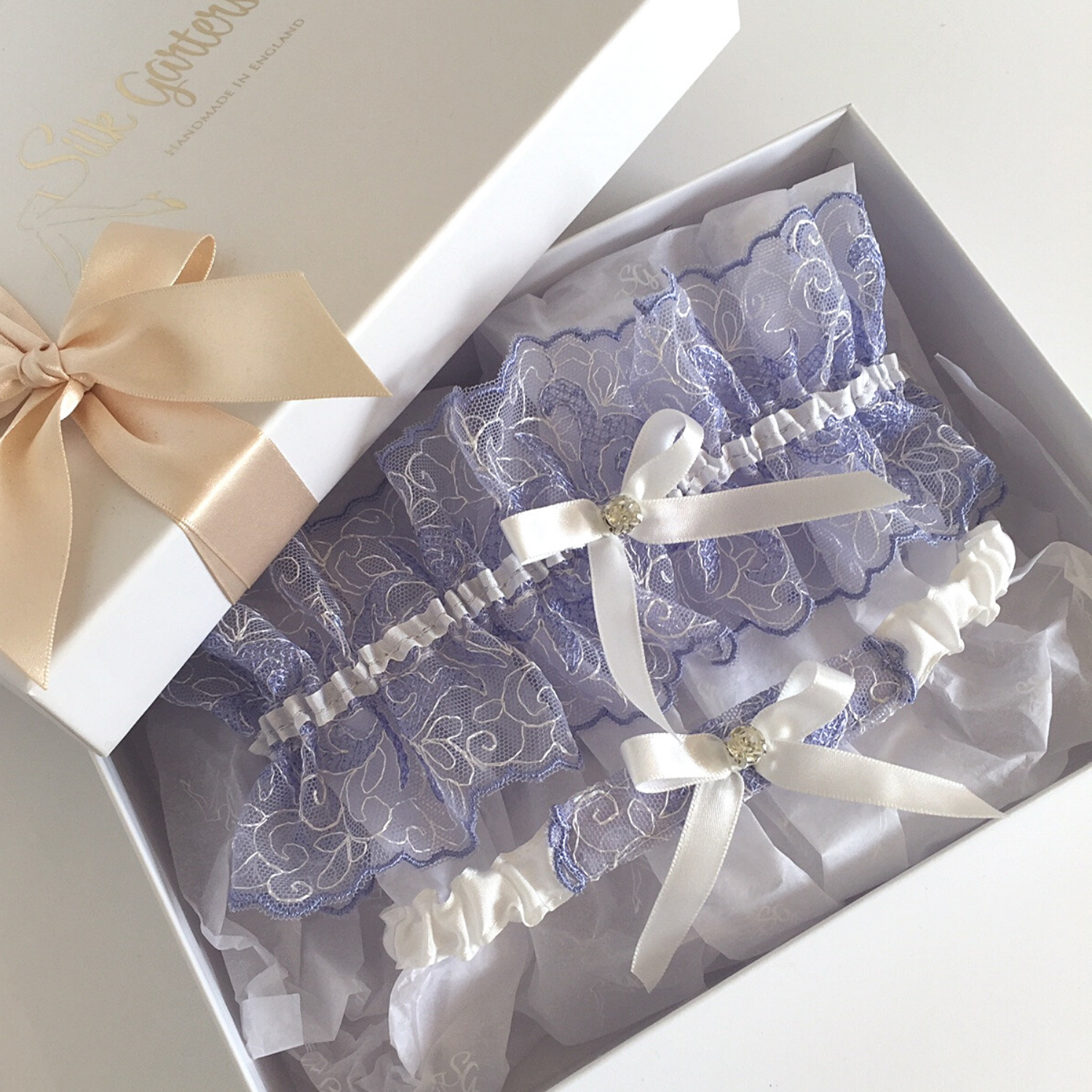 The lovely lavender tulle wedding garter set with pure silk
Preparing for the garter removal!
This ritual is said to bring good luck to both the couple and the bachelor who catches the bridal garter. (The bride generally throws her wedding bouquet to the eligible women attending the wedding. The woman who catches the bouquet is considered the next one to get married.)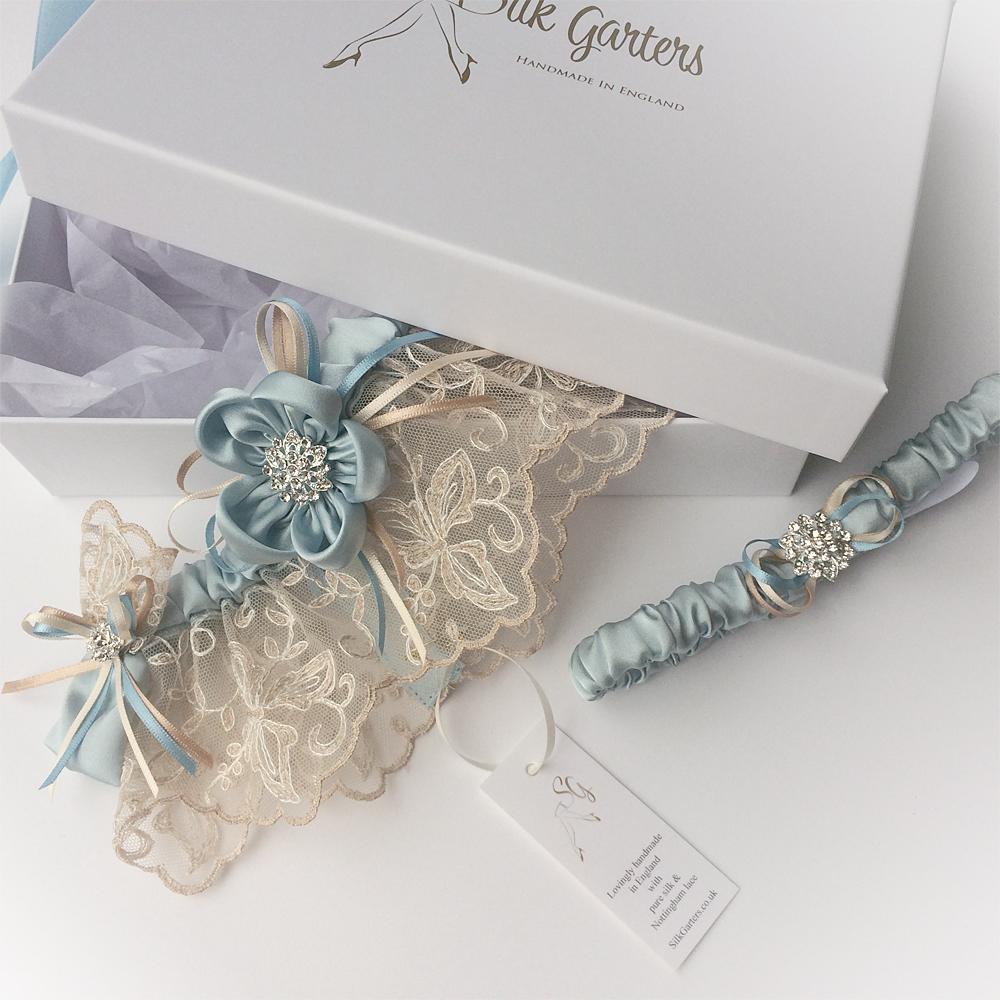 The lovely Ayana wedding garter set, I only have a small amount of this rare Nottingham lace left!
Who will be the lucky bachelor to catch the garter?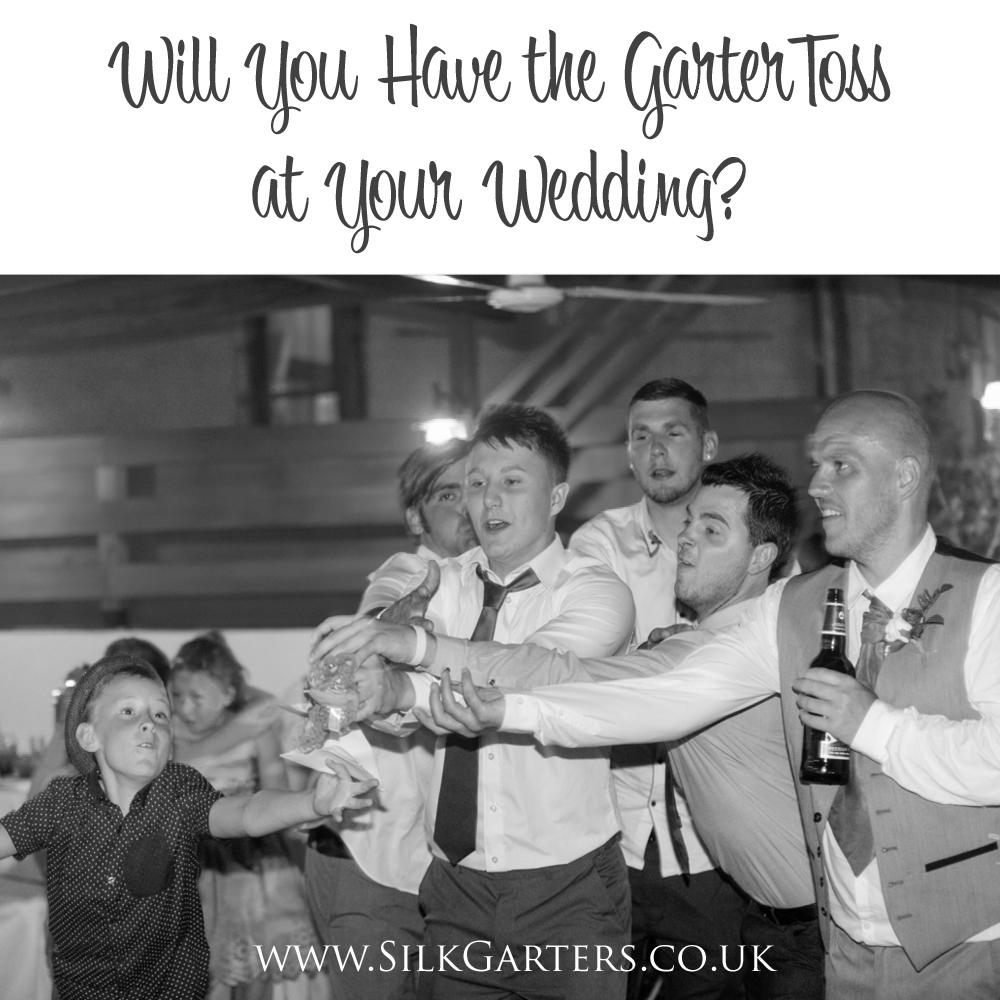 However, the use of a wedding garter is a very old tradition, centuries ago instead of the groom throwing the garter, the bride used to throw it to the eligible bachelors. Some brides are not so comfortable with tossing the garter and want to save it for 'his eyes only'…Some brides on the other hand do not wish to lose their wedding garter and want to keep it as a memento…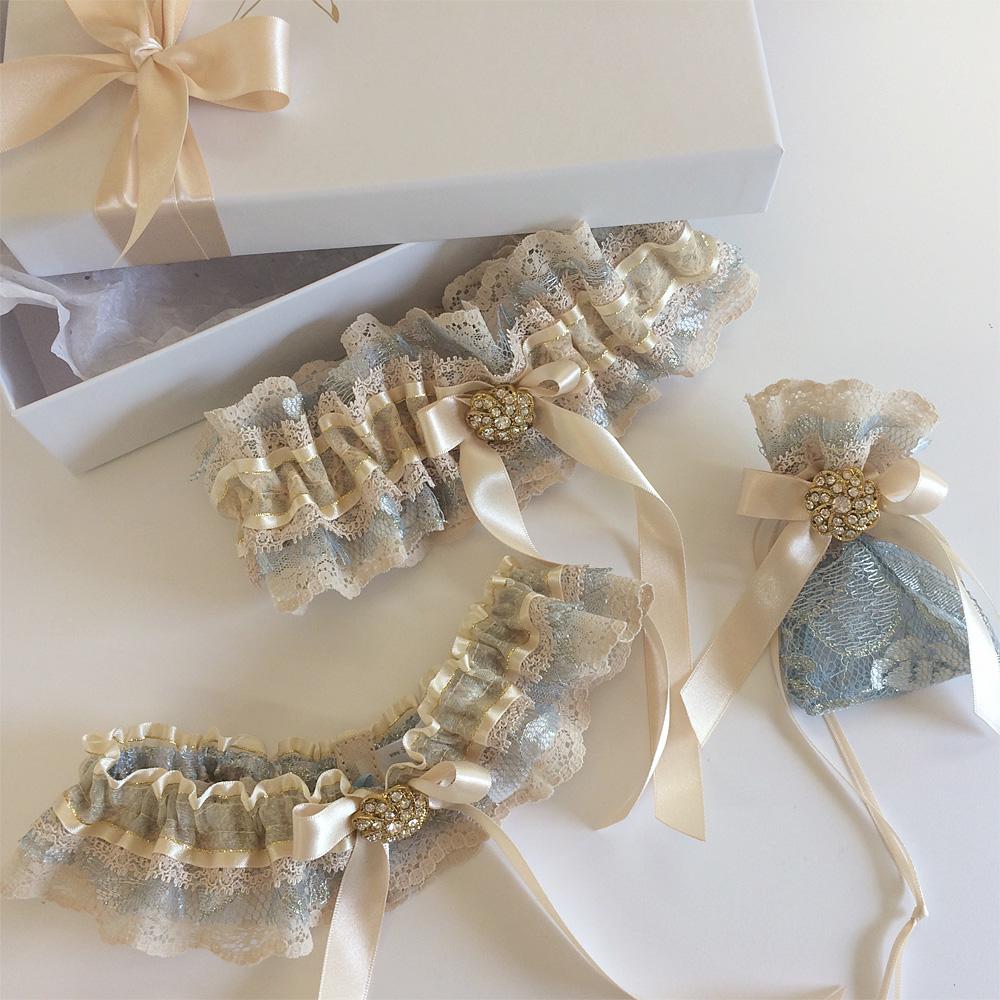 The decadent lace layers wedding garter set, in champagne gold and Nottingham lace

Nowadays, you can purchase wedding garters which are accompanied with a tossing garter in a garter set.
Toss garters are now available to match your main garter, it's generally a smaller simpler version of your keepsake garter. Thus, you can toss the smaller wedding garter and keep the one you're wearing.
Over the last year the number of wedding garter sets we've been asked to make, has risen dramatically. Many brides choose to wear two garters and removing one herself, gives it to her new husband, to toss to the bachelors This is something we are being told by our UK brides more and more often. Their keepsake garter can be passed from one generation to another in the family, kept in a beautiful keepsake box and preserved in acid free tissue.!
The tradition of wearing a wedding garter will continue for many more centuries. However, it is totally up to you, the couple, whether you want the garter to be tossed or not. Even if your garter is not tossed, you can surely wear a beautiful garter and preserve it as a beautiful memento.
What will you do, will you toss or is it for 'his eyes only'?