Would You like a Custom Made Wedding Garter?
I often have brides ask if they can customise a wedding garter and make it more personal to them or suit their style and the Nottingham lace Meg garter is perfect for this!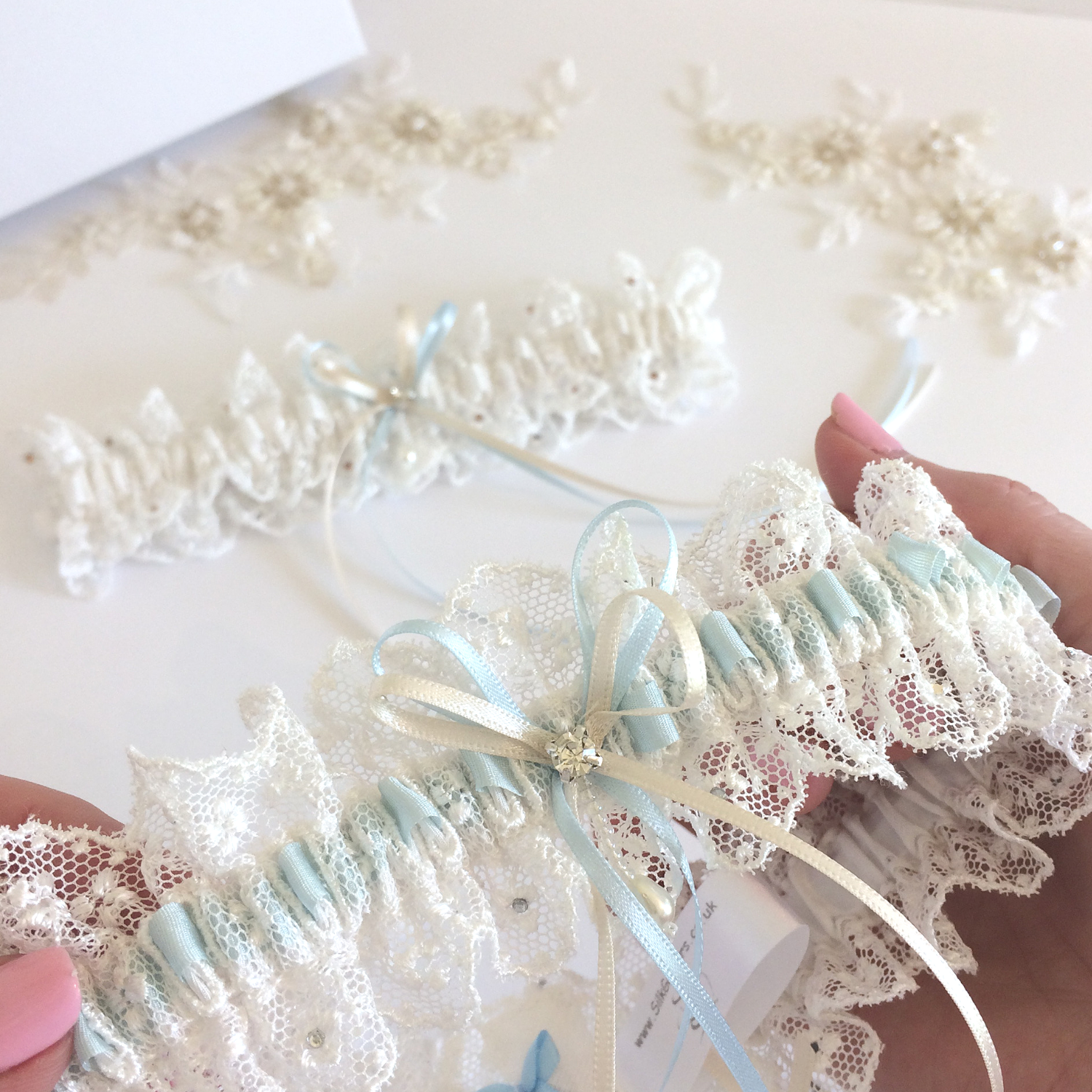 A dainty Nottingham lace, made exclusively for 'Silk Garters' by the makers of lace for Princess Diana's wedding! Shimmering rayon threads are embroidered onto a cotton tulle, instead of the usual nylon, creating a lovely vintage look.
Personalising your garter…
You can add text inside your garter, here the date has been added, but you can say anything and choose any colour 🙂 We work in blocks of 18 characters and spaces,  if you need more please let me know.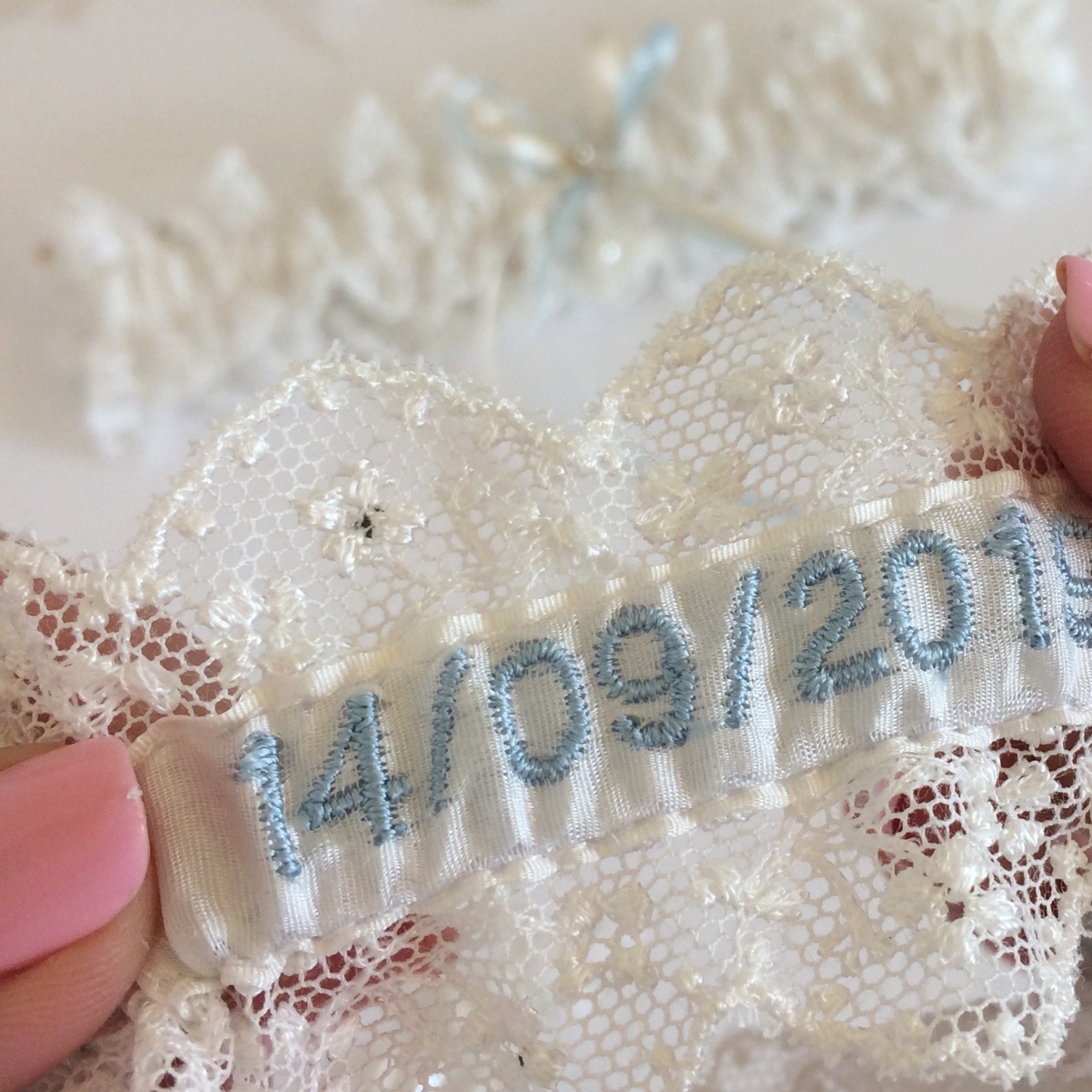 Customising Meg…
This bride asked for lilac and pink ribbons, so Meg was threaded with a beautiful hand dyed silk ribbon, it's double bows in lilac and pink…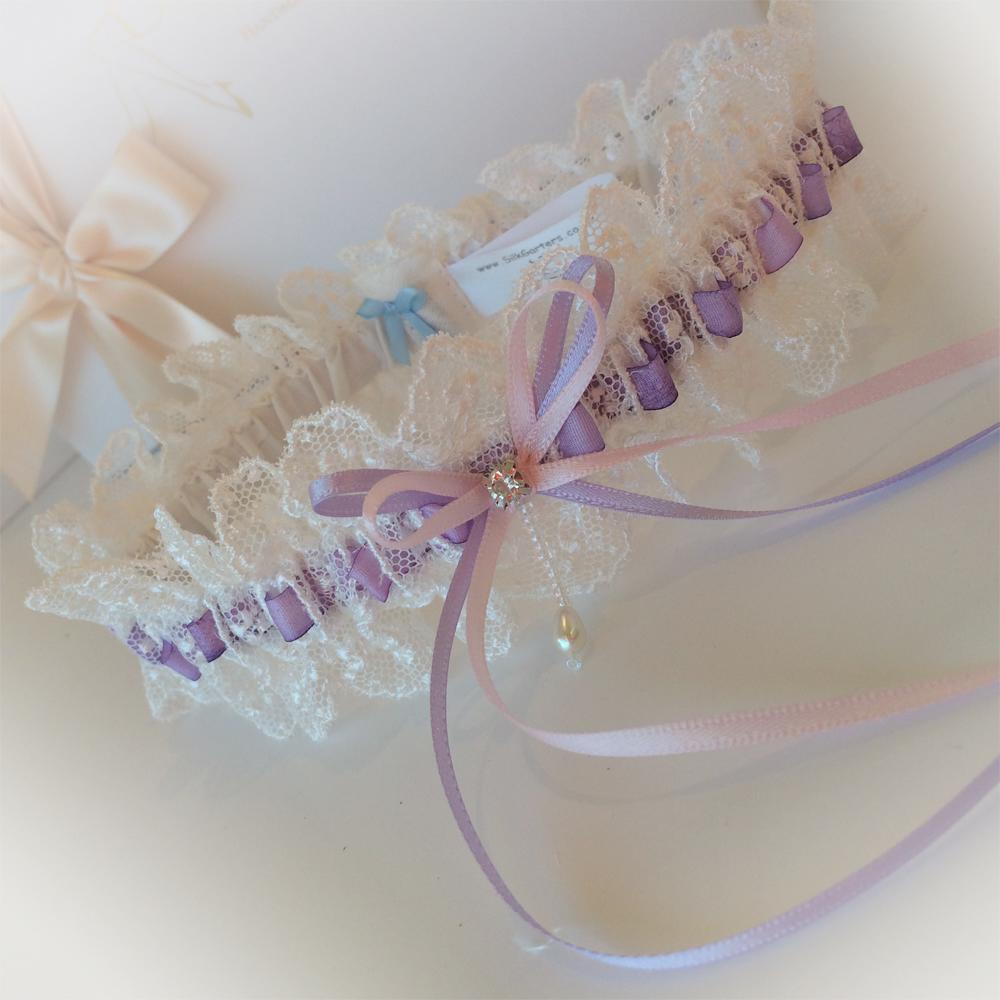 This bride asked for a single sage ribbon… it's so delicate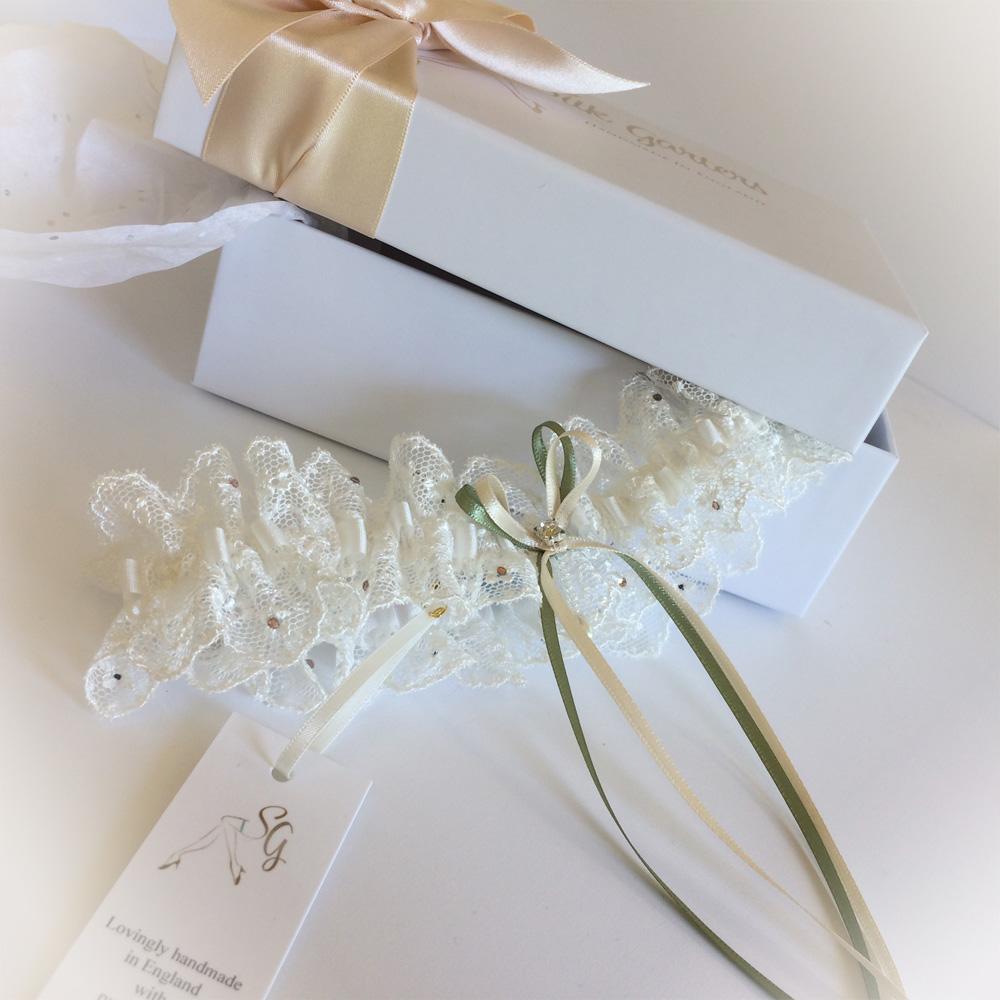 This Mum wanted Swarovski Pearls for her daughters garter, rather than crystals. Don't you think the triple pearls are so dainty!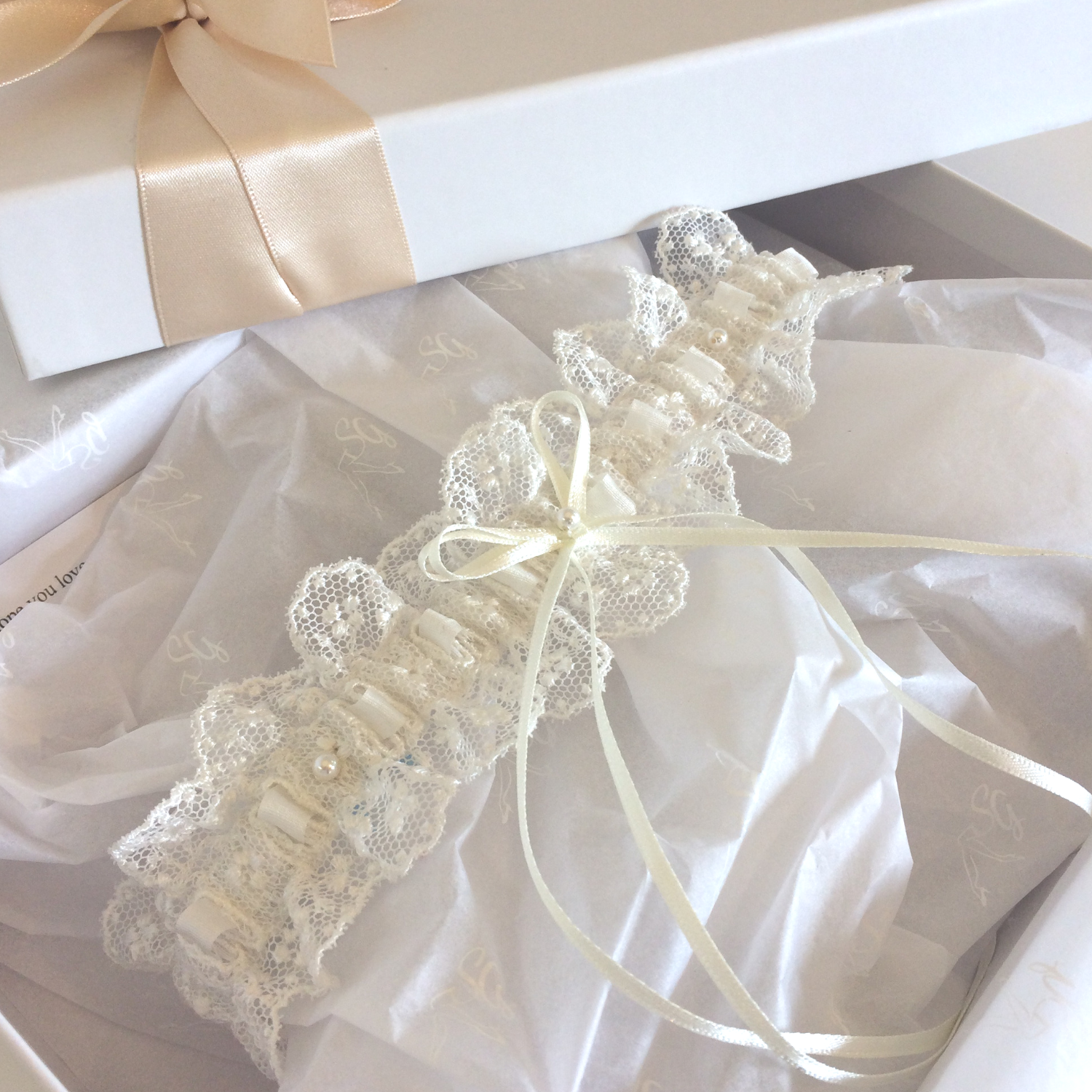 Surprise Him with a Football Garter
This bride wanted to surprise her H2B with a West Ham FC wedding garter and chose the team colours of burgundy and sky blue.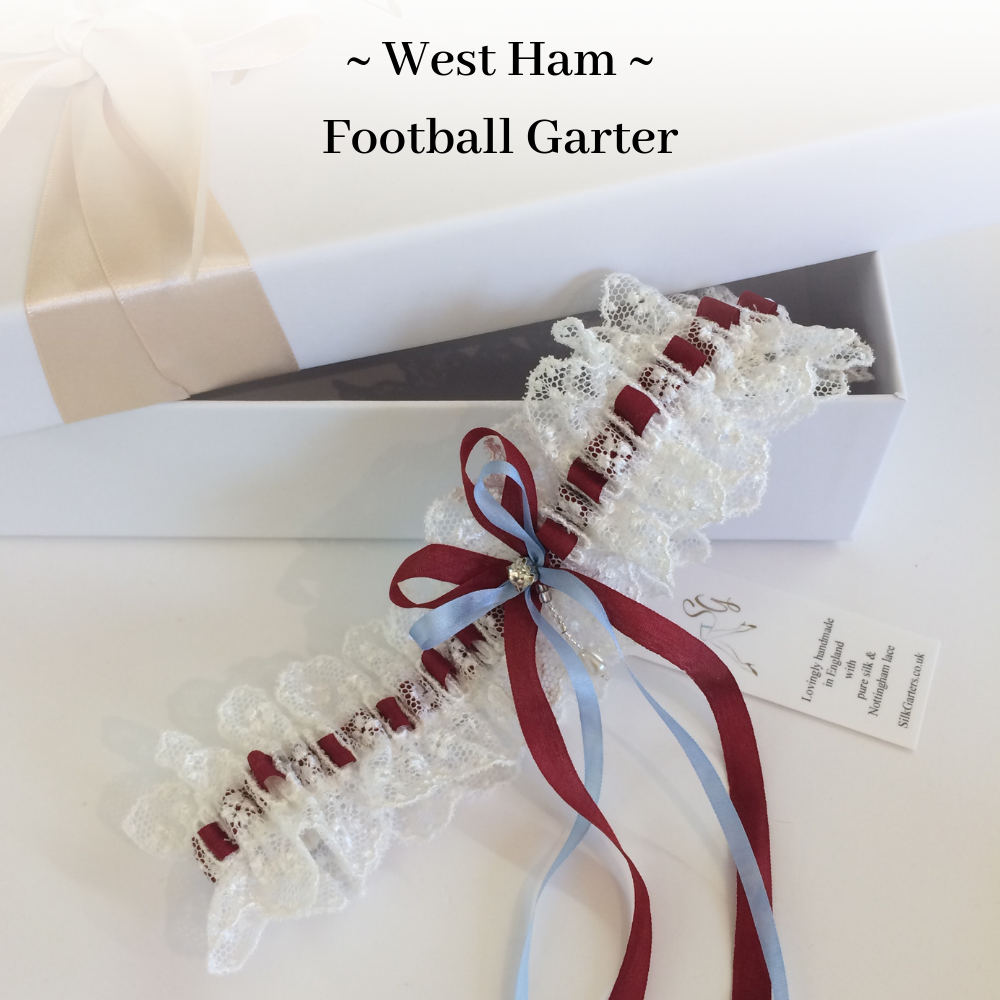 Threading with the burgundy ribbon makes quite a striking garter, if you're looking for something more delicate, have your garter slotted with ivory ribbon and just use your team colours for the bows, like the sage garter above.
Military Garters
This dusty blue would be perfect for an airforce bride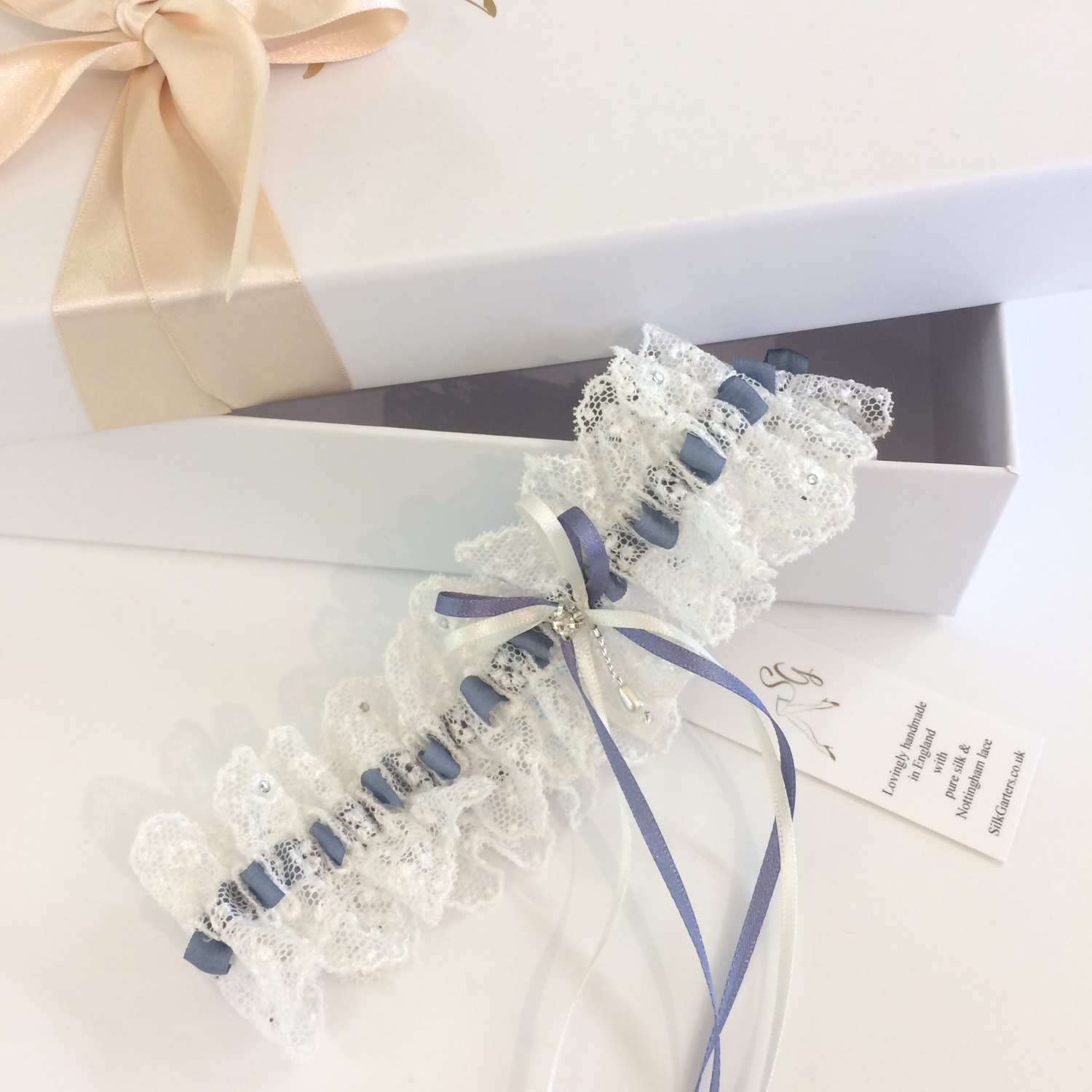 How would you customise the Meg garter? I'd love to hear your ideas!
Catherine xx