I love making your custom made orders and since making my first Liverpool garter in 2006, I've had a steady stream of brides looking for football garters that are a little bit special…
Anne-Marie found me by recommendation from the lovely Barb at 'Crystal Bridal Bouquets'. She was looking for a black and gold wedding garter to tie in with the Wolverhampton Wanderers colours…
I sent images of different garter styles I'd made previously and Anne-Marie chose the 'silk daisy' but in her black and gold Wolverhampton colours.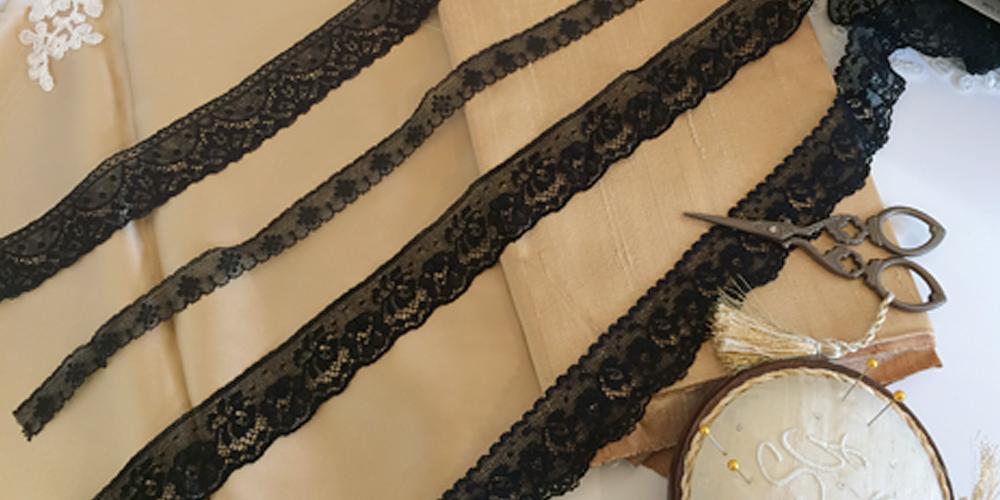 Then I sent a photo of the different laces and silks I had to choose from, beautiful soft black cotton lace, silk satin and silk dupion in gold…
Once fabrics were decided, I asked Anne-Marie to choose her personalised text, but it's not always easy to visualise things is it? So I try to take photos of my work to show as examples 🙂 This is text embroidered inside the Ayana garter.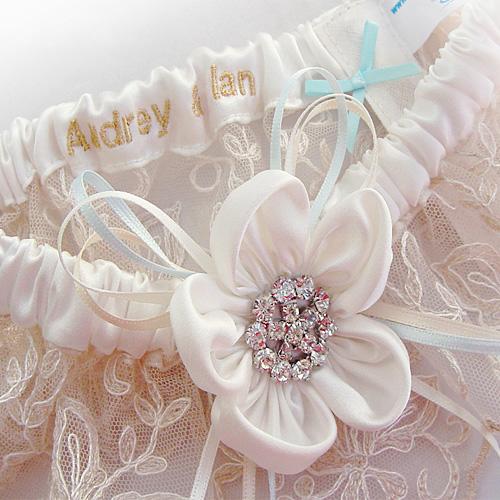 "Well, that's completely different to the image I had in my head. !! Thank you. I would like Anne-Marie & Paul
27-07-18
. If possible please xx"
…and I embroidered it inside the garter like this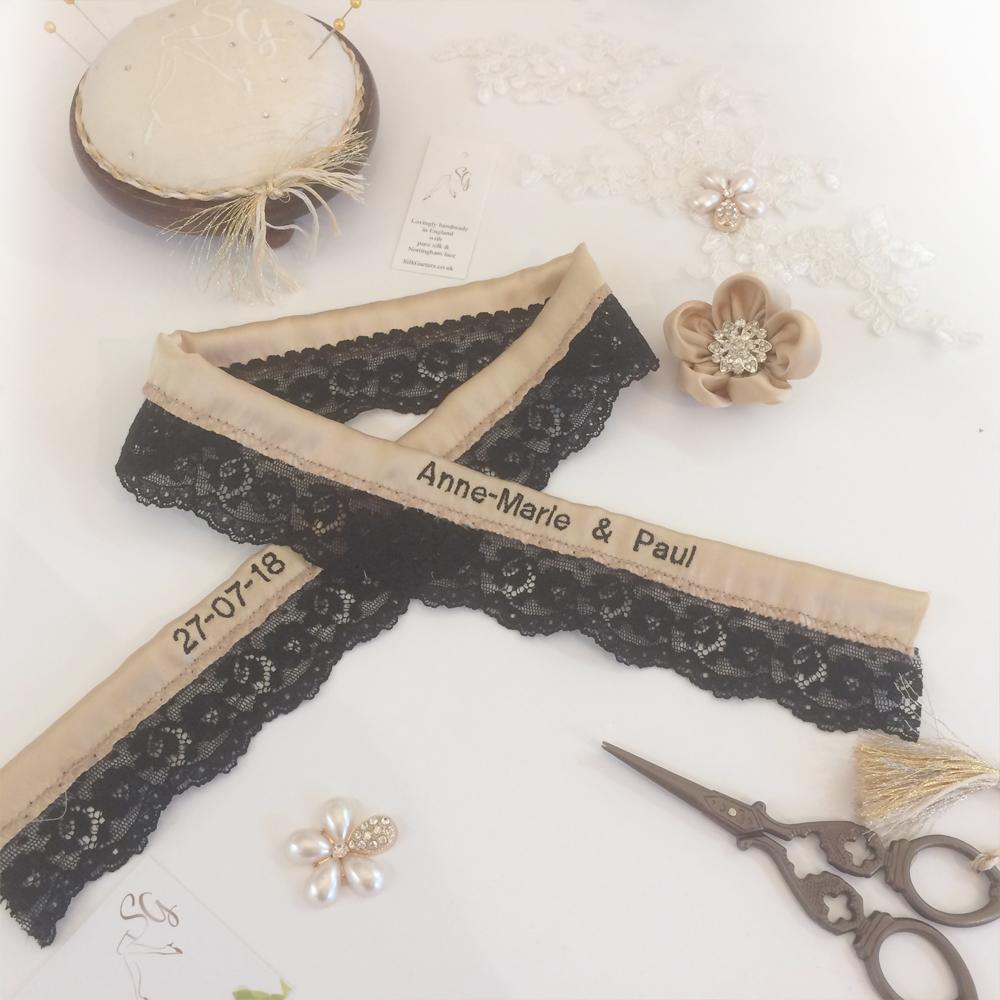 Once it's gathered it looks like this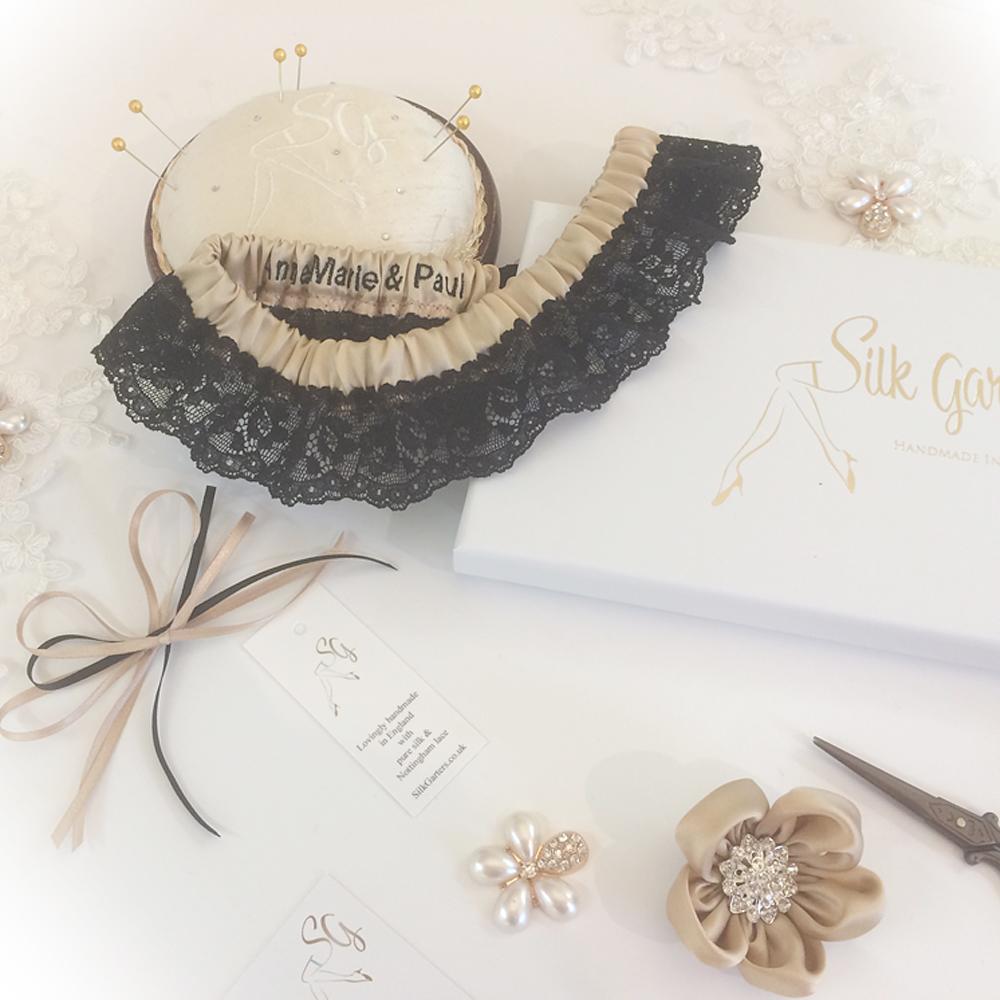 I hand-made the silk flower and stitched it to the garter with the fine bows underneath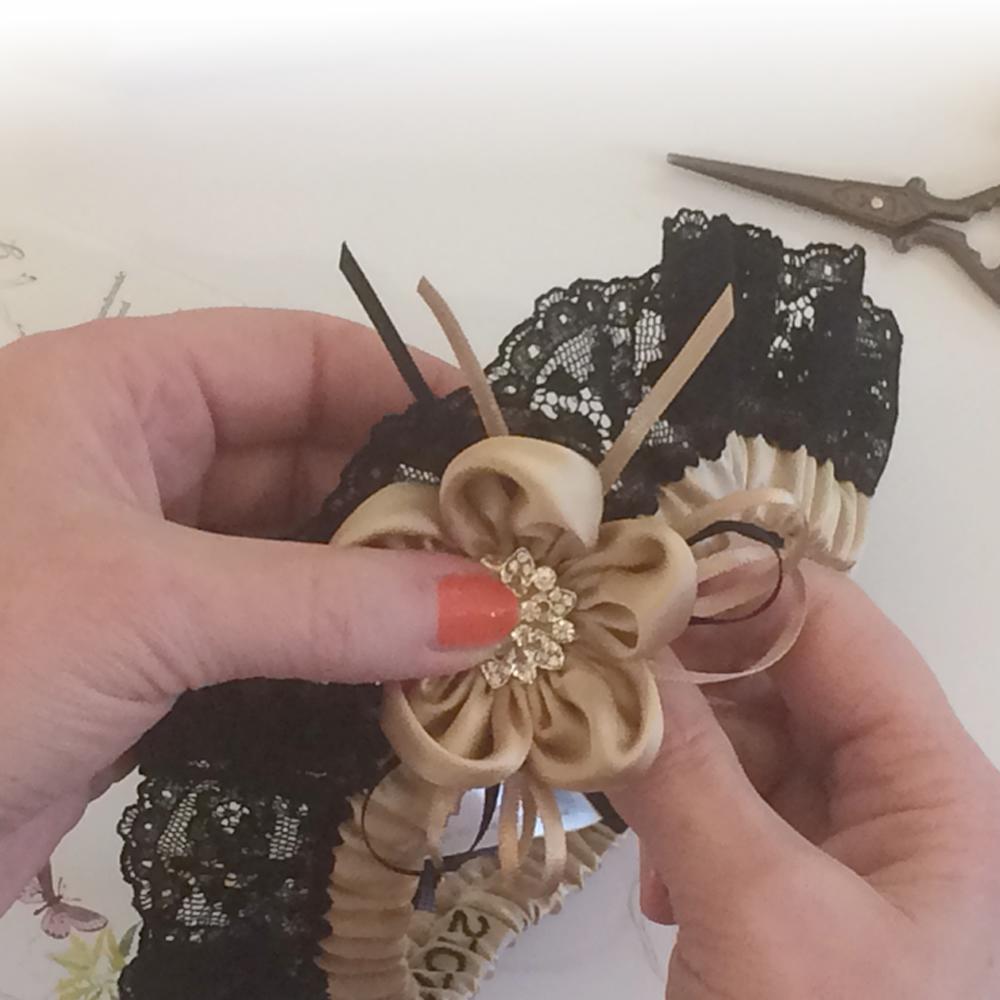 And this is Anne-Maries garter all finished ready to post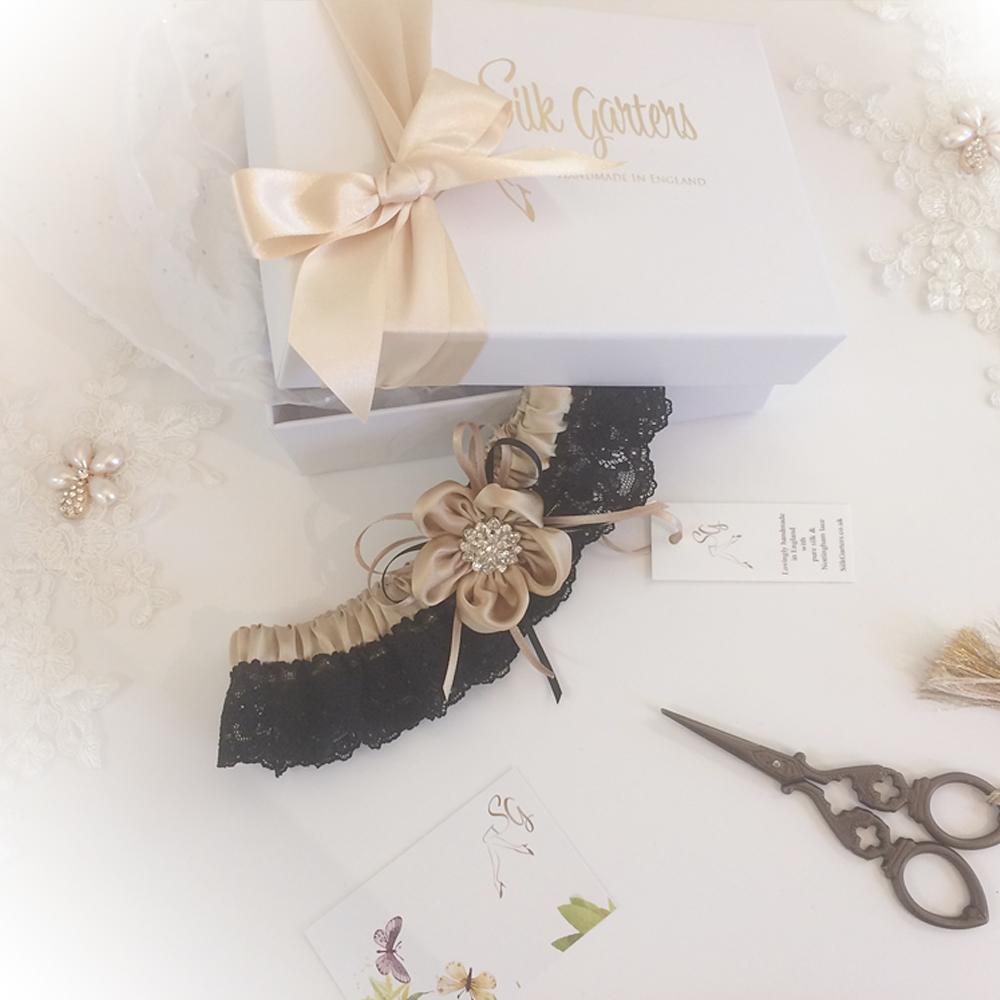 "Morning Catherine,

I've had a lovely delivery this morning. My garter is beautiful and actually made me cry.

Thank you so much. Enjoy what will hopefully be a gorgeous summer and I send you some photos after we're married. xxx "
And here are some of Anne-Marie's amazing photos…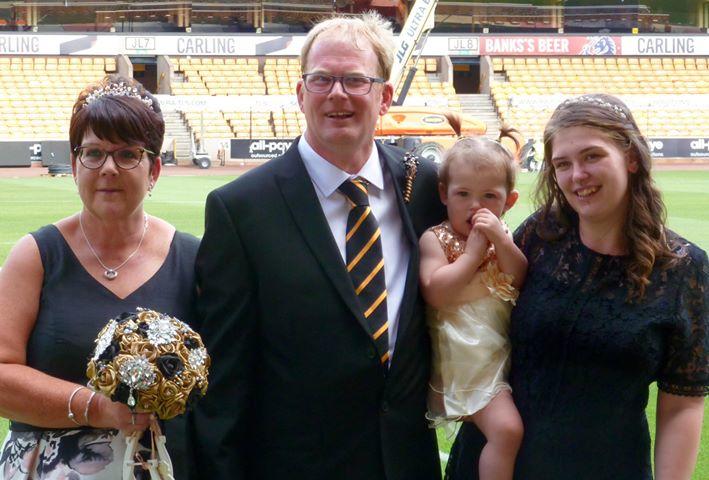 "We had a truly amazing day. Although I didn't show anyone my garter I have since shown everyone a photo and recommend you to a friend who is getting married next year."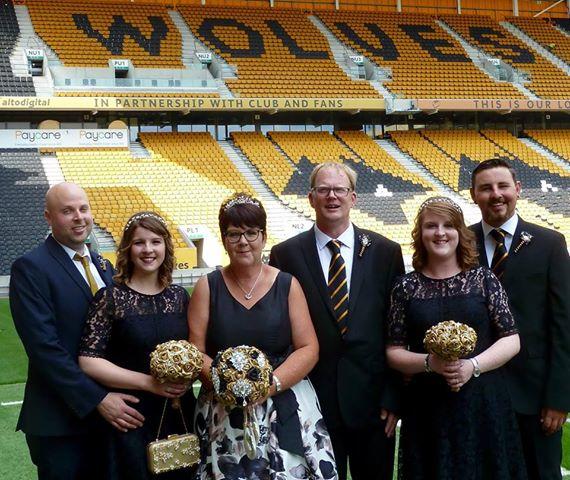 " (Wolverhampton Wanderers stadium) It was the only place for us to get married as Paul has been a Wolves fan since he was little and I got the bug 6 yrs ago always been a football fan but followed Man Utd ( my dads doing) all my life until I met Paul. Still keep an eye on Utd though 🙂 "