Custom Made Garters
Do you ever love something, but wish you could just tweak it a little to make it more you?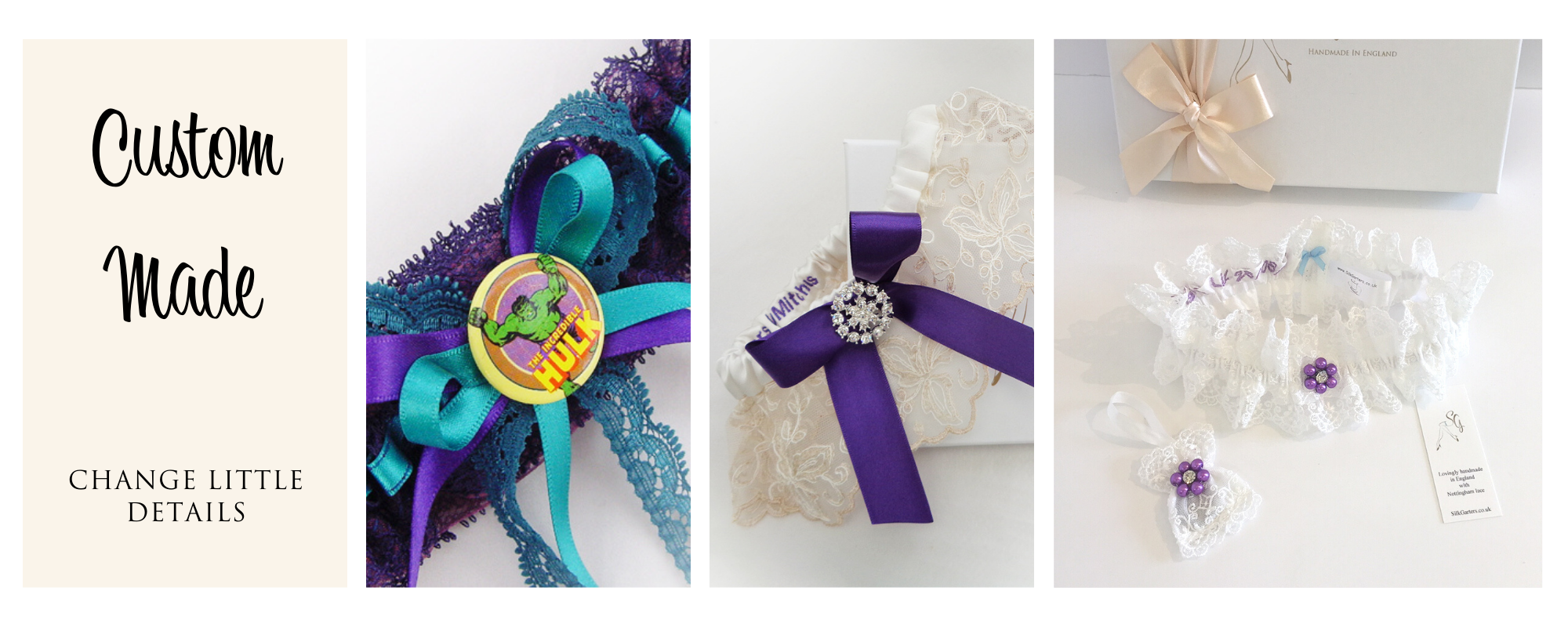 These are all normal stock garters, but with each one, the bride has asked for a small change to make it special to her... A Hulk badge on the peacock garter, a large purple bow on the Ayana garter and purple pearl flowers on the Filigree lace garter, with a sixpence bag to match :-)
What would you do?
Change the bow colour? Change the silk colour? May be have some text added to your wedding garter to make it more meaningful to you?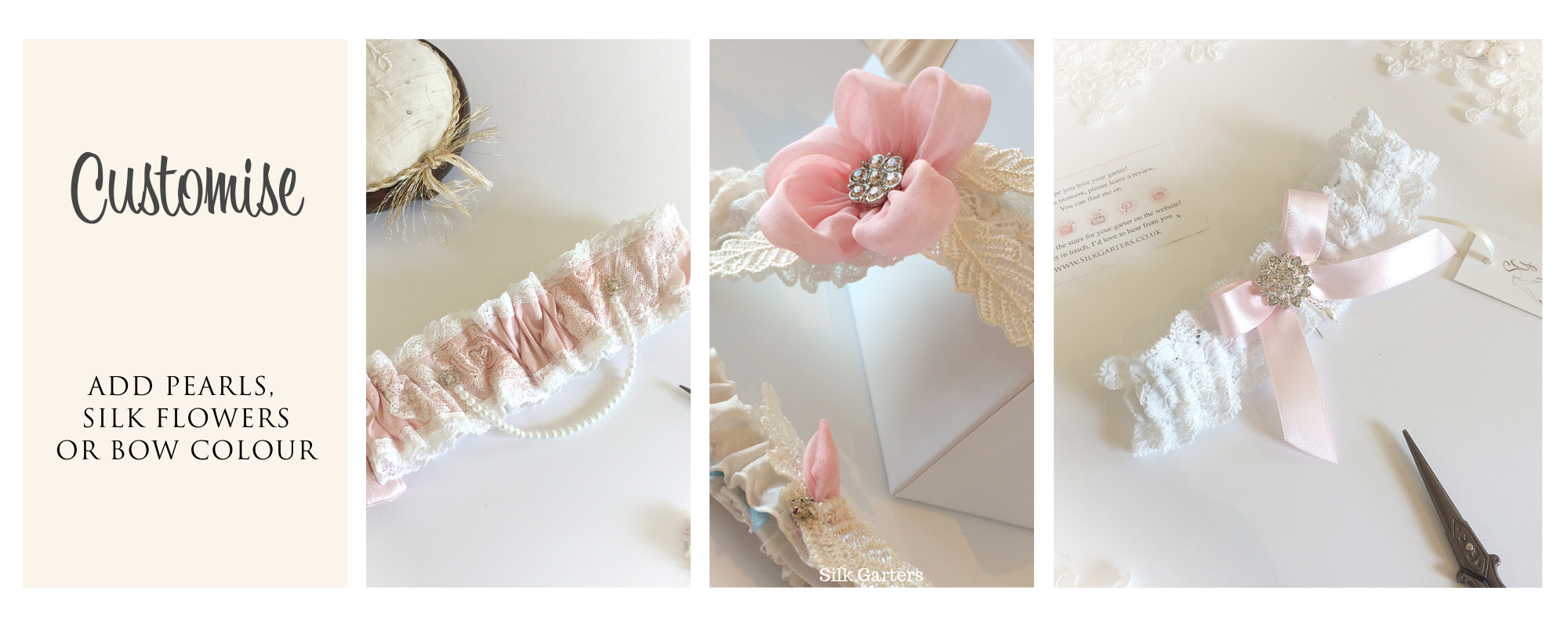 Small changes can be made to any of the bridal garters, with prices starting at the cost of the original garter plus £5. The changes pictured cost between £5 and £30. (£30 extra for the large flower.)
Please let me know if you'd like your wedding garter tweaked a little.
If you'd like something totally unique, take a look at
the bespoke page
and see some of the design's I've made for other brides.