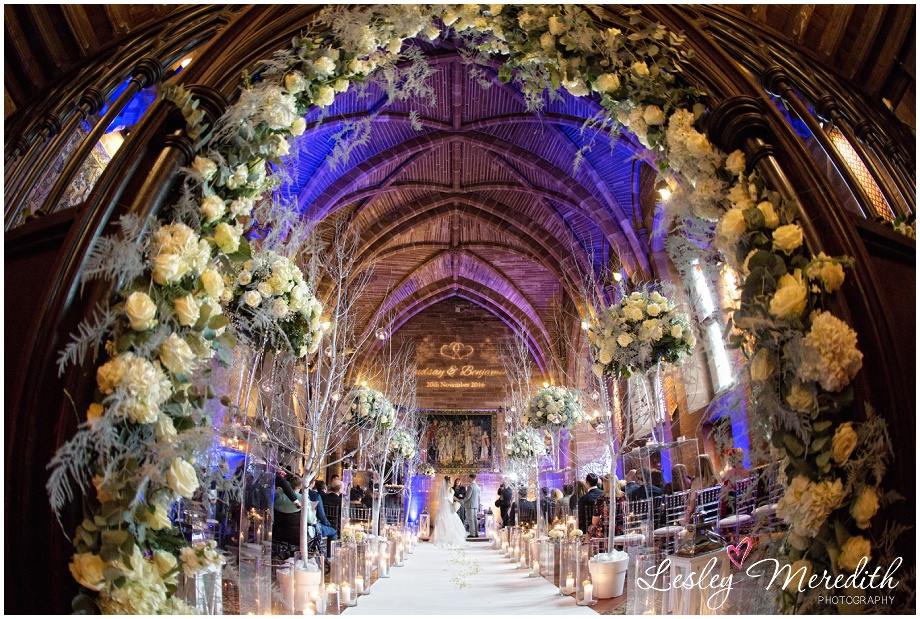 Silvery frost and sparkle for Lyndsey and Ben's, winter wonderland wedding…
An ivory rose arch mirrored the vaulted ceiling of Peckforton Castle's Great Hall, the aisle, alternate wintery, bare branched trees and standard ivory rose bushes, twinkling candles lighting the path…
The gorgeous Peckforton Castle has been the location for films and TV, providing a medieval backdrop to Sherlock Holmes, Dr Who and Robin hood…It became the perfect location for Lindsay and Ben's sumptuous winter wedding.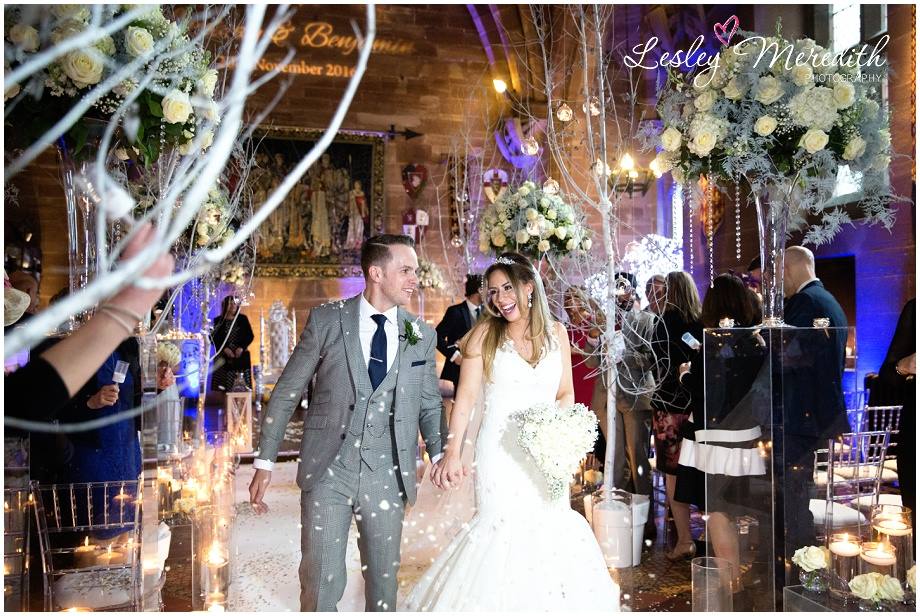 I just love this photo! So much happiness 🙂
But lets start at the begining…
Gorgeous lace Pronovias dress, sheer lace shoulders, moulding a fitted lace bodice, the tiny waist emphasised with a crystal applique… The skirt femininely skiming the hips then dramatically opening into a lavish fishtail skirt, with deep scallops of lace on a sheer base and stunning statement appliques.
Lindsay first contacted me in April, having seen a wedding garter we had custom made for Josie's daughter…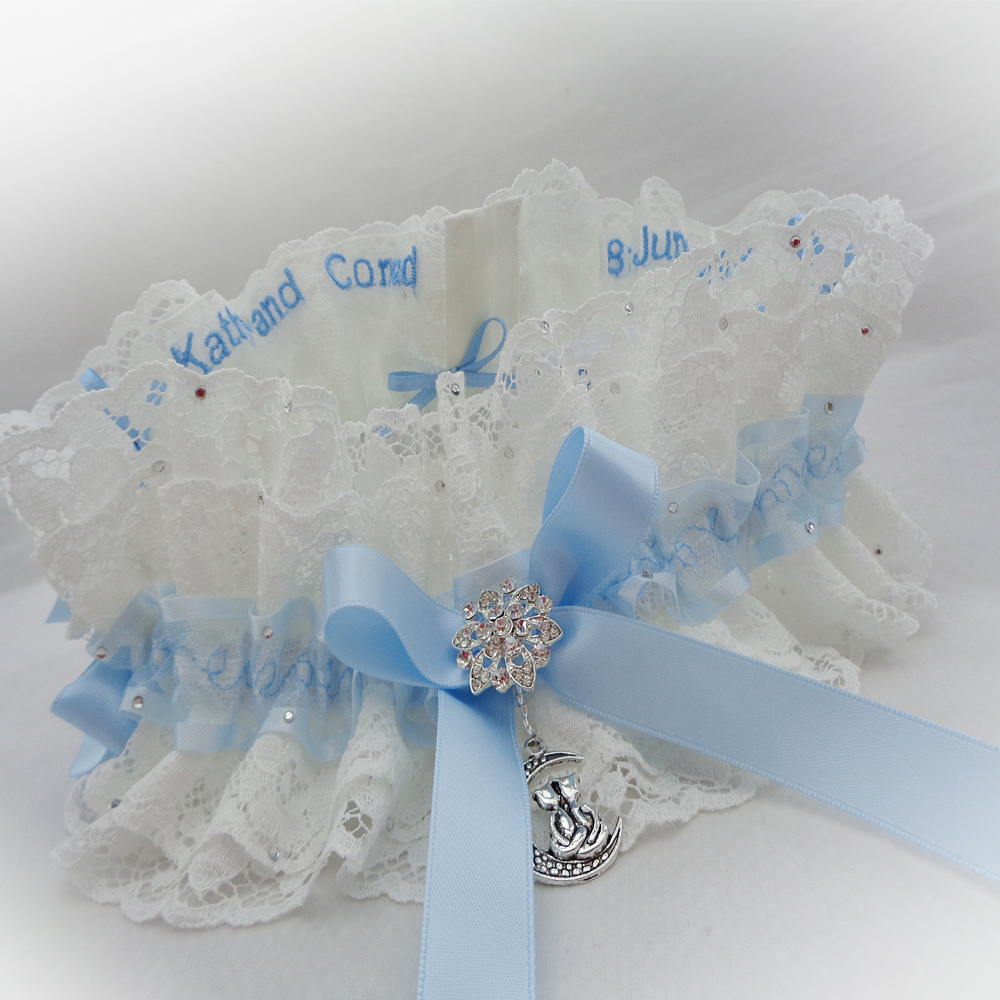 This was made with two layers of cotton Nottingham lace, Lindsay was looking for something a little narrower, with more shimmer, to go with her sparkle wedding theme…
Again Lindsay chose Nottingham lace, but this was from a company who also made lace for Princess Diana's wedding!
This fine ivory tulle is embroidered with shimmering rayon thread in flowers and loops, every scallop was set with a tiny clear crystal.
The two layers were brought together with a blue band, with scrolling embroidered leaves. At it's centre a longtail bow and 'snowflake' style crystal, droping beneath was a silver sixpence, held in place by tiny sead beads.
Descreetly hidden inside, embroidered with a matching blue thread, was lindsay's new married name…
I was amazed at how well the pattern in the layers of lace on the bridal garter, reflected the design of the lace in Lindsay's wedding dress!
The wedding garter covered these 'must haves' from the traditional rhyme…
Something Old: The vintage 1967 silver, Elizabeth II sixpence, with it's unique floral, design for the countries of the British Isles.
Something New: The wedding garter itself…
Something Blue: The highlights of blue ribbons, bows and embroidery… All secretly hidden beneath your dress.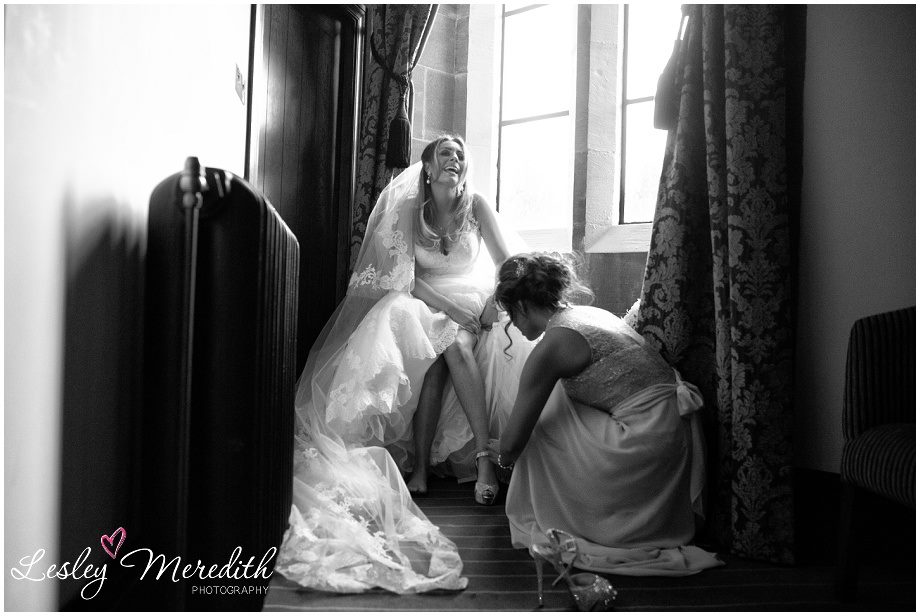 Getting ready…
Sparkling pave wedding sandals, 'I Do' hidden in the instep…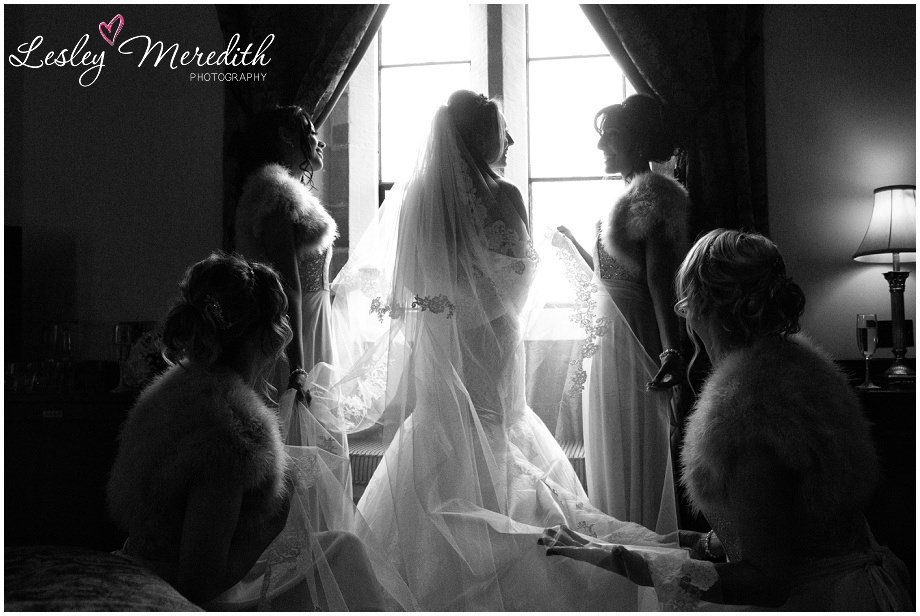 All ready now, and so lovely…
A veil of tulle, appliqued with lace flowers, over a fishtail lace dress, the skirt a double layer matching the bridal garter.
Beautiful…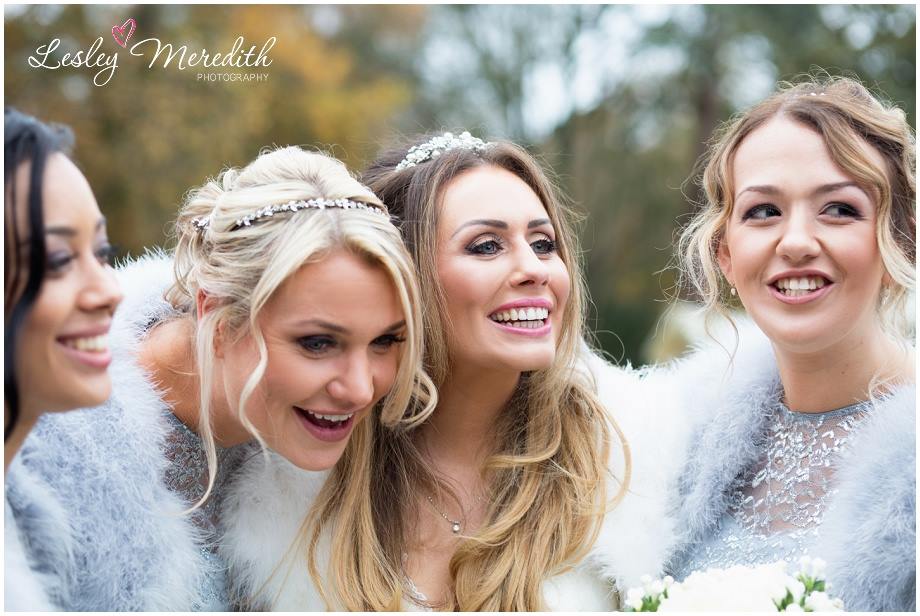 Wonderful friends…
Tiny shrugs to keep out the chill, silvery lace and delicate crystals.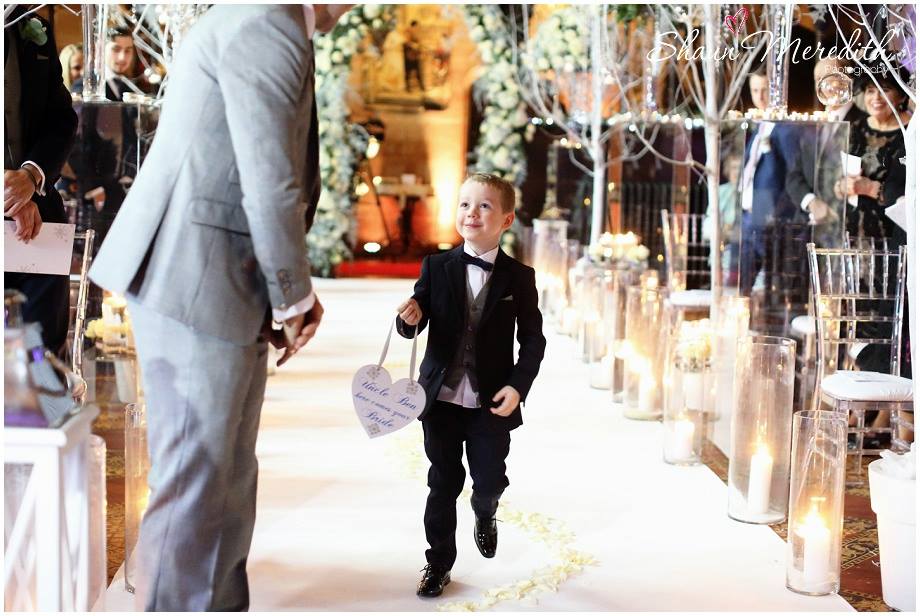 Just so sweet!
Uncle Ben, here comes your bride…The aisle is strewn with a path of ivory rose petals, at the entrance a petal heart and their initials L B.
Soon to be Mrs…
Their walk, an amazing floral frame of roses, silvery ferns and babys breath, created by Ian Lloyd Events.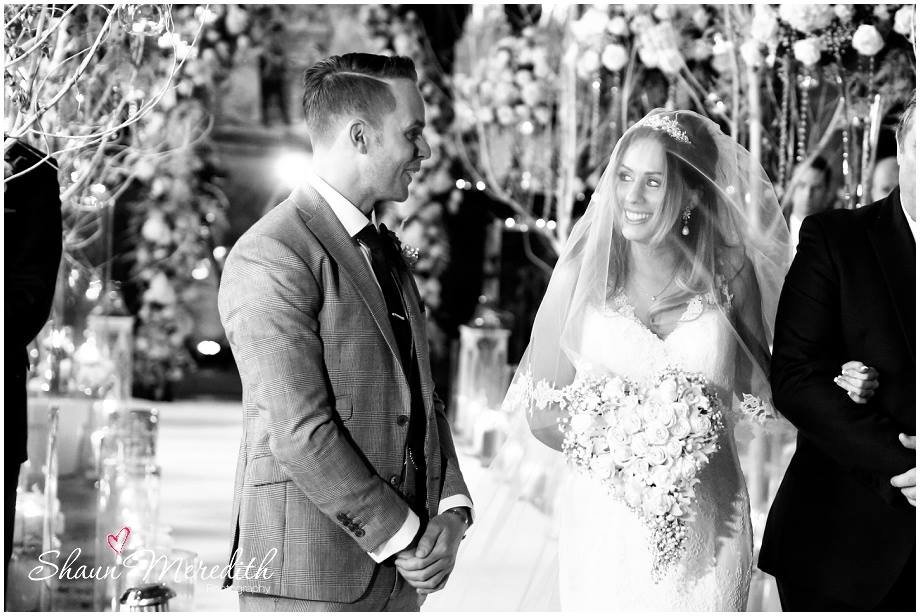 Such love, shining through 🙂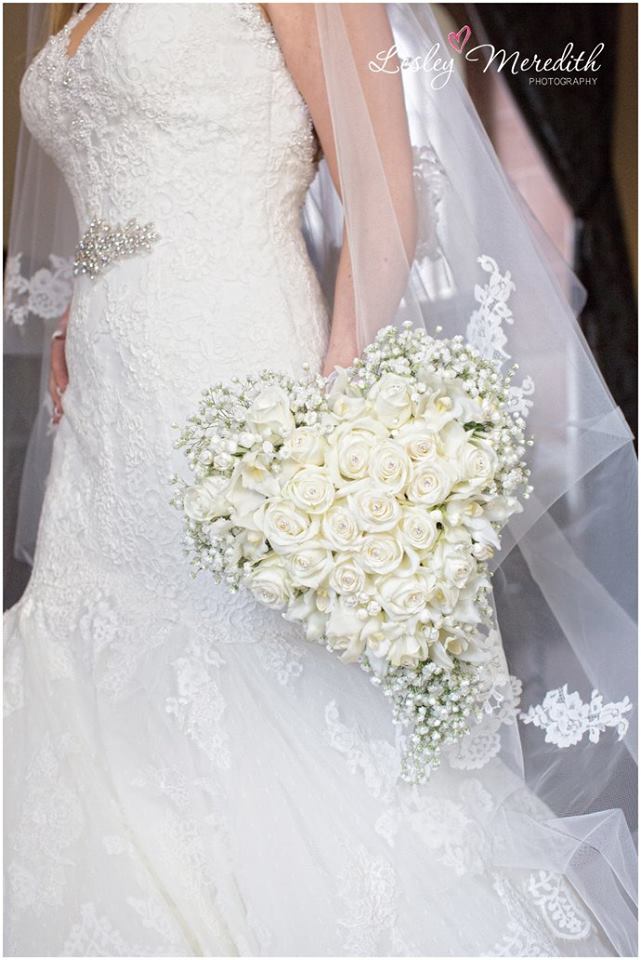 And a heart shaped bouquet, a cluster of ivory roses edged 'babies breath' Gypsophelia…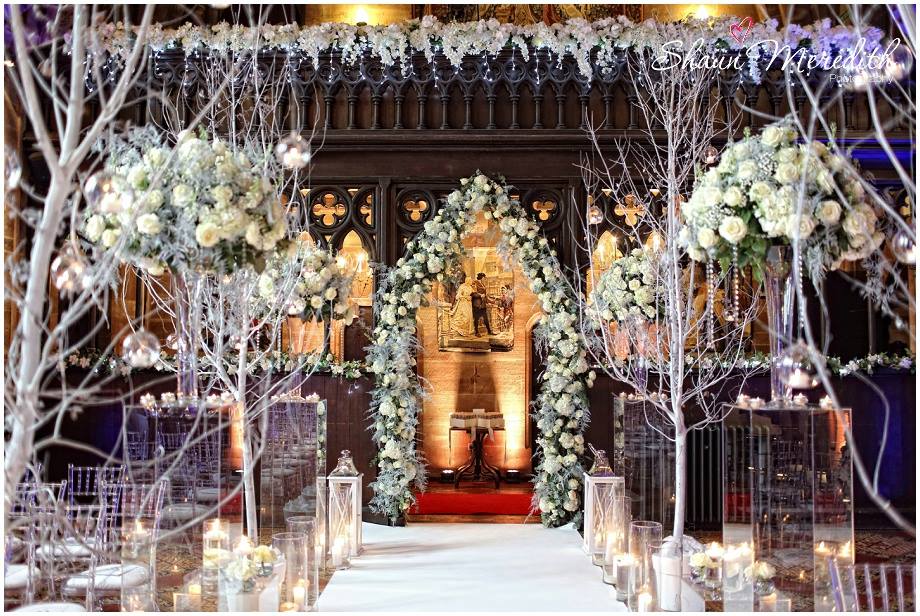 Then on to the reception…
Full of crystal and light…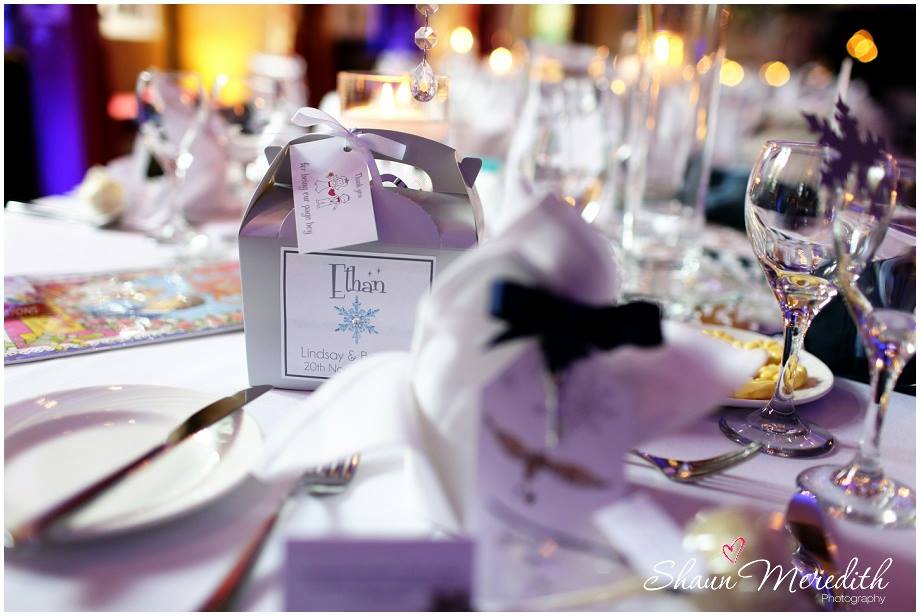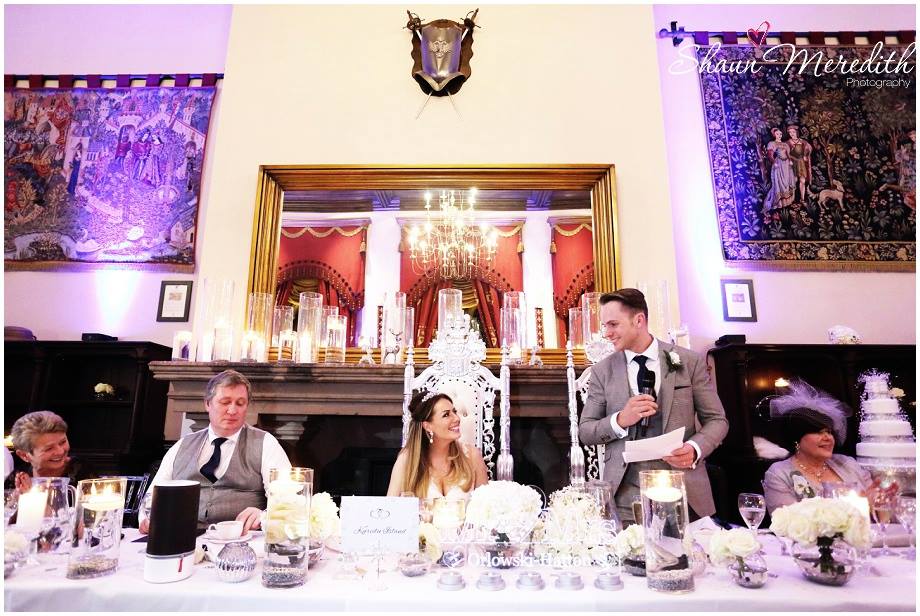 Speaches…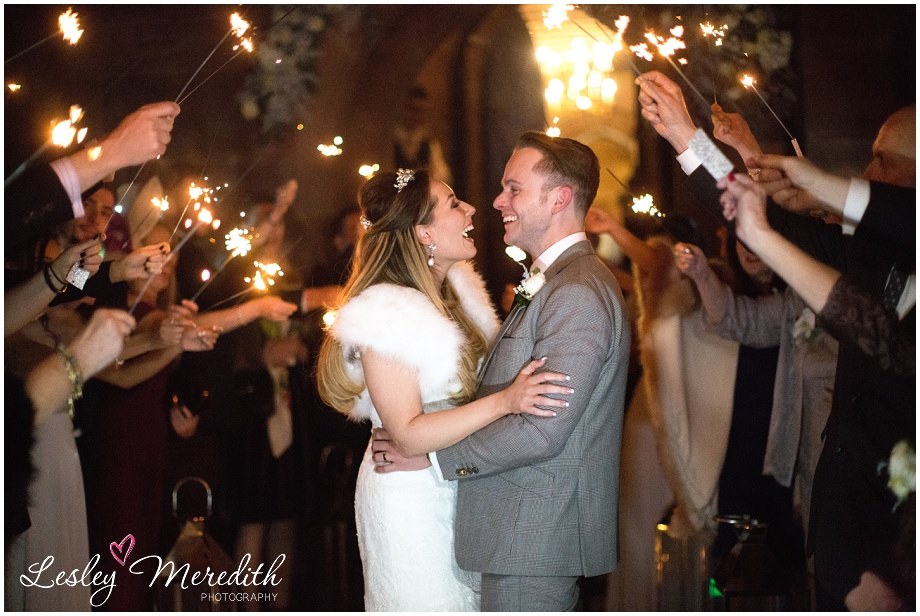 Sparklers to send the happy couple on their way…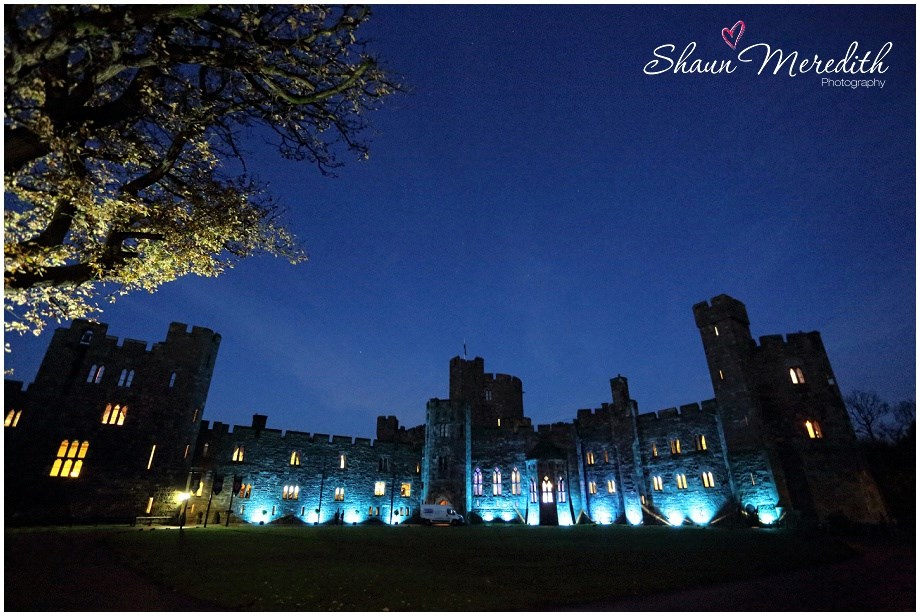 Lesley Merideth Photography
Peckforton Castle : Location
Ian Lloyd Events Ltd : flowers
Pronovias : Wedding dress
Silk Garters : Custom made wedding garter
Lindsay, thank you for choosing me to make your wedding garter, with so much choice available, it's lovely to be singled out…You were a pleasure to work with, your inspiration and kindness shining through… Thank you too for your generosity in sharing your perfect winter wonderland wedding on my blog. A wonderful day full of beautiful memories, to start your new life together…
Thank you to Lesley Merideth photography, for these amazing photos, your insight into capturing a perfect moment and professionalism in creating a story of images, to be proudly displayed in a wedding album, but equally fit for a glossy magazine!
Thank you for spending the time to read my blog…Please take a peek at the unique selection of wedding garters and horseshoes on my 'Silk Garters' website…If you would like a custom made wedding garter, please contact me, I'd love to work with you, in creating your perfect wedding garter!
x