Bespoke Wedding Garters
Bespoke Wedding Garters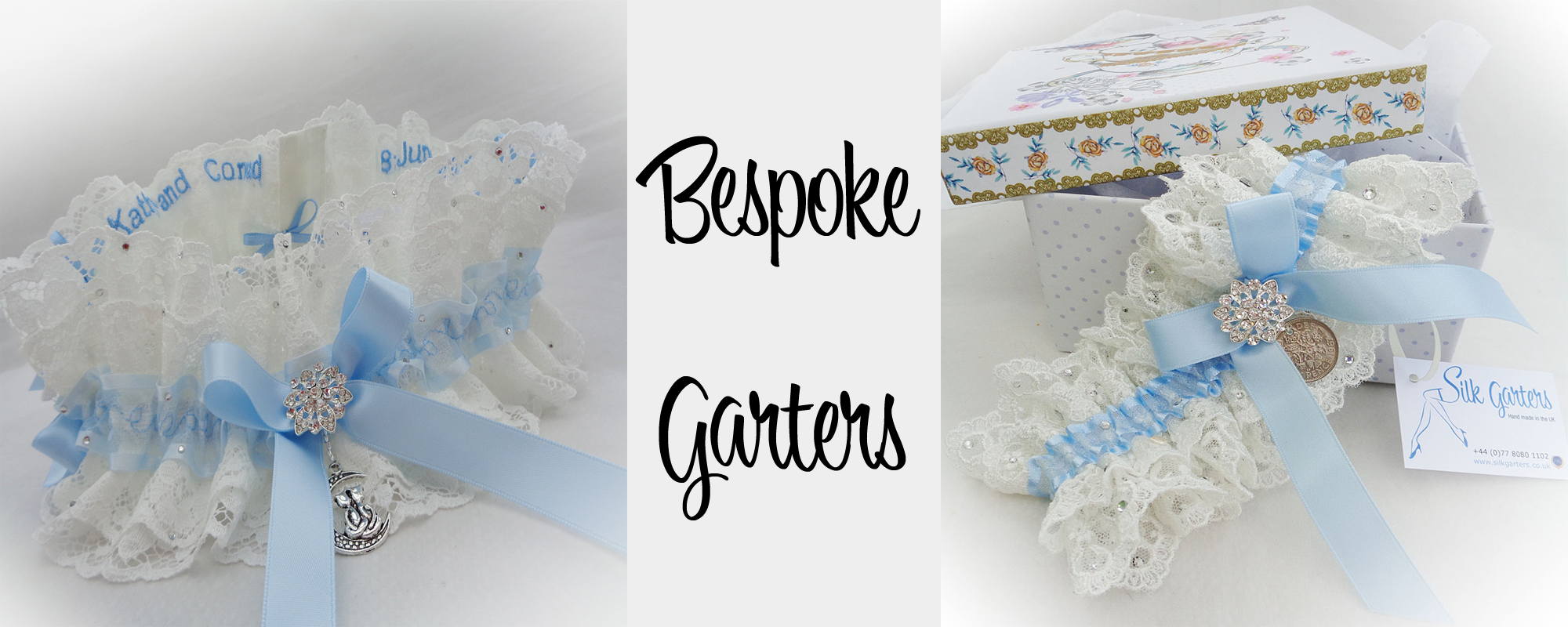 When you've searched everywhere and nothing quite matches, that perfect garter you dreamed of, choose to have a wedding garter made just for you.

A double layer of sumptuous cotton lace or embroidered tulle... One bride wanted a lucky sixpence the other loved cats!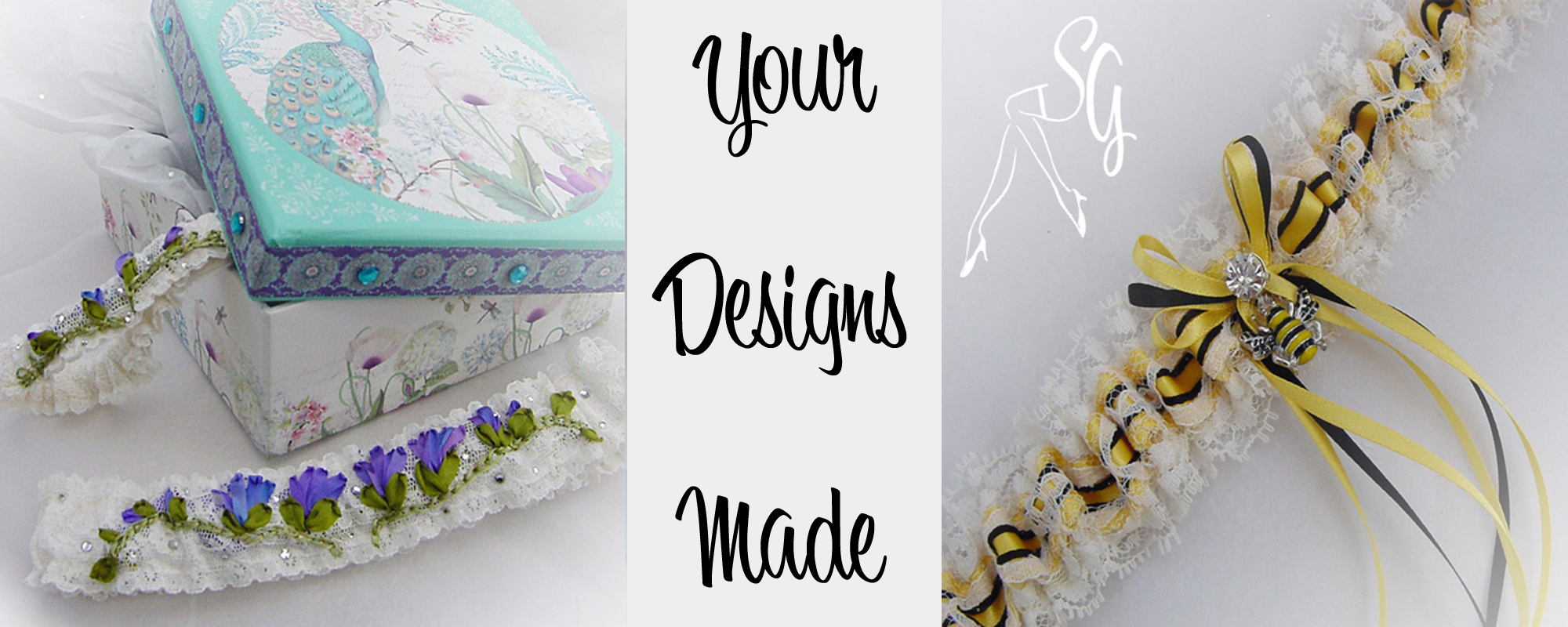 A cotton lace wedding garter set with silk ribbon embroidered freesias, the brides late father's favorite flowers. Bespoke 'Meant to bee' wedding garter.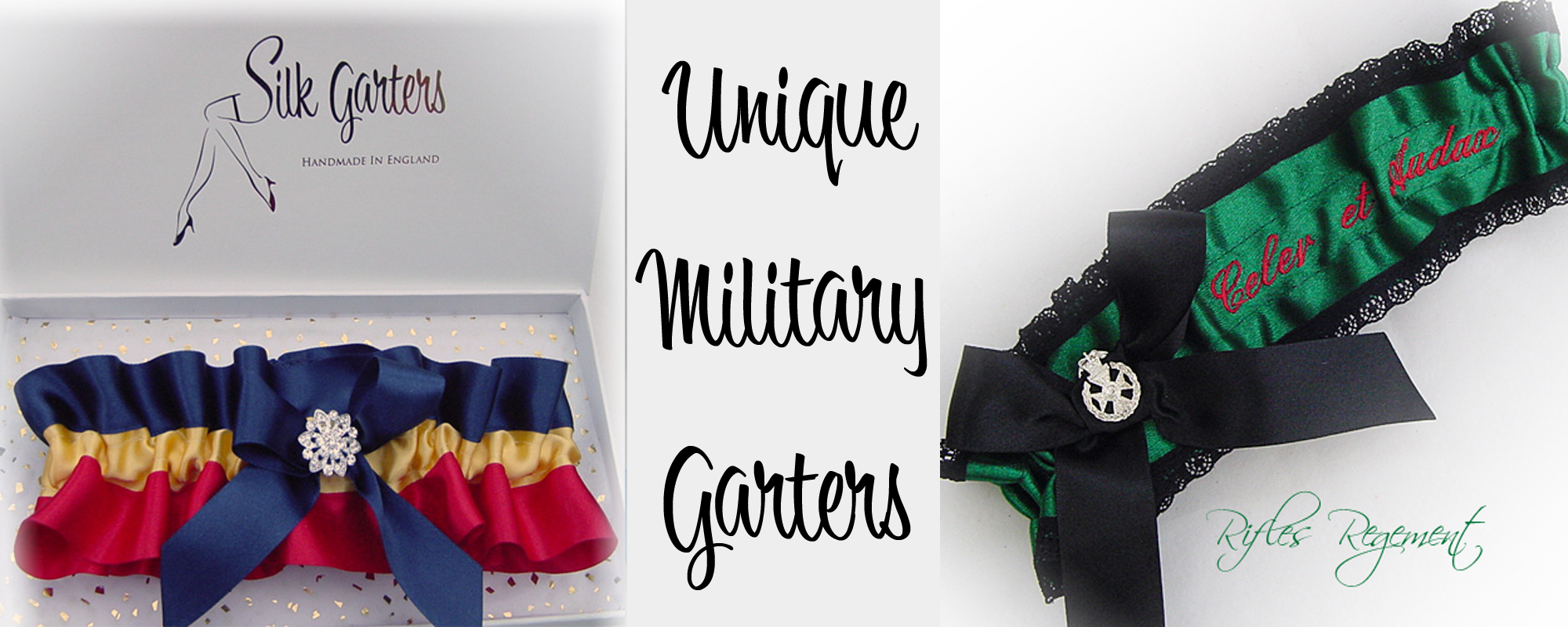 I've made some unique military wedding garters, the 'Rifles regiment', 'Royal Engineers' and 'Royal Marines are just a few!

To give you some idea, prices ranged from £45 to £150 for the bespoke bridal garters on this page, it just depends on what you choose.

Please contact me if you're interested in having a garter specially made just for you.



"Hello Catherine

All quiet now following my neice's absolutely wonderful wedding!!

Nicola looked stunning in her bespoke wedding gown on her special day which was also matched with an equally beautiful and bespoke wedding garter from your range.

Unfortunately I'm not on Facebook, one of the rare ones out in there cyber space!! However, please feel free to add the following review to your website and tag if you can, top marks please?!!

Nicola & Dan's Wedding, Warwickshire"