Gift Wrapping
---
Choosing Your Gift Wrapping...
* * * * * * * * * *
Every wedding garter has a beautiful little 'Silk Garters' swing tag, describing the fabrics used to make your garter and why it's so special.
There is also a card for you to give to the bride, detailing why brides wear a garter and the importance of their something blue, putting their mind at rest that you have it covered with the tiny blue bow we've stitched inside their garter...
A lovely message from Emma, a bride to be in Scotland :-)
''Just a quick note to say how happy I am with the garter. The photos simply don't do it justice. I'm also delighted with the packaging and personal message. I wish more companies were so lovely to deal with. Thanks so much.''
If you don't choose a box, your garter will be wrapped in tissue and it will come with a pretty 'Silk Garters' tag and the 'Wedding Traditions' postcard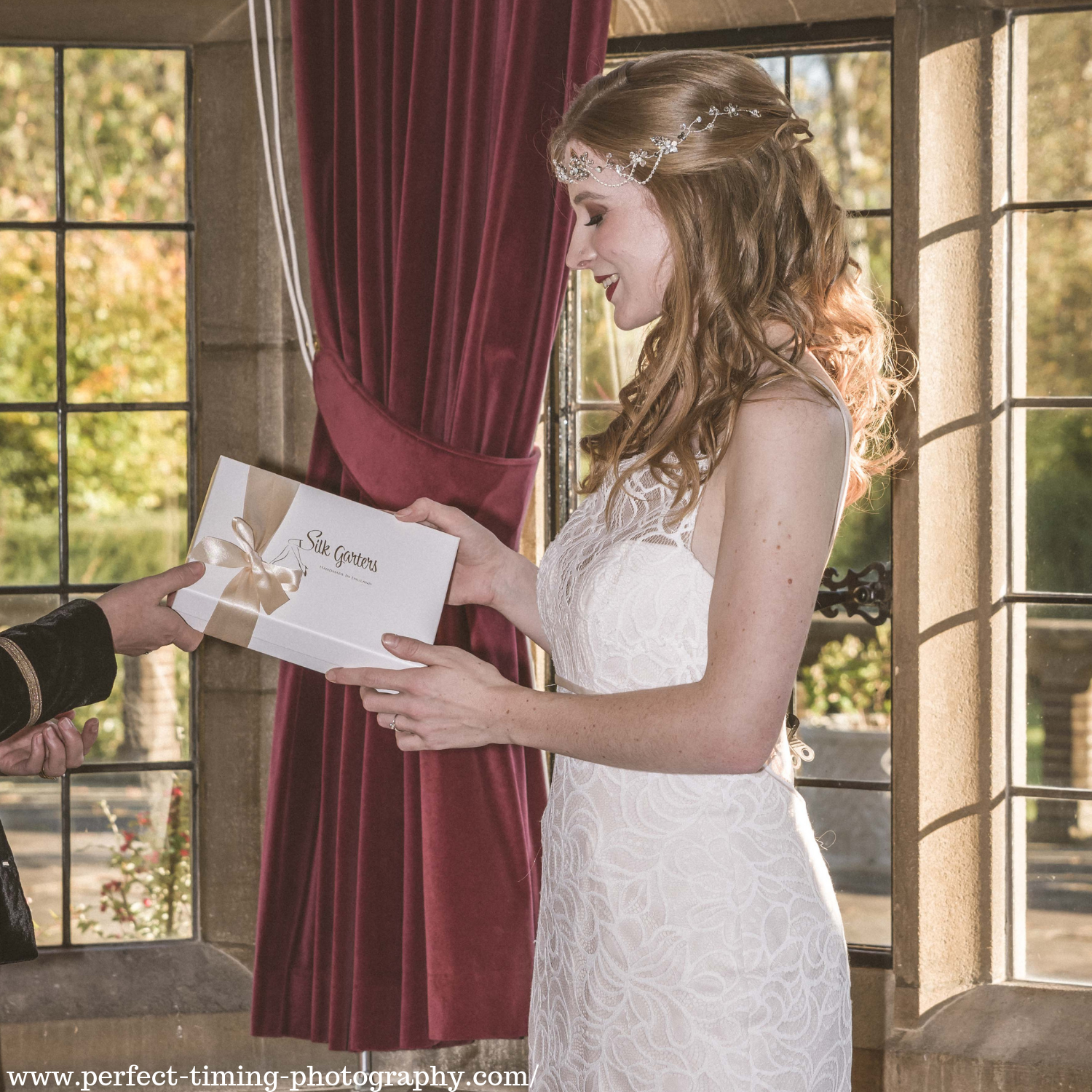 Luxury gift box £4.50...
The patterned gift boxes you might see on the website have now finished and we've changed over completely to the luxury white 'Silk Garters' logo boxes. The deep luxury logo gift box with gorgeous tissue paper is £4.50
Larger gift sets will be wrapped in one of the deep luxury gift boxes FREE... Bows vary, to be either neutral or to match your garter
Below is a picture of the deep gift box and its little card for you to add your message to the bride