Your wedding day, the happiest day of your life, you plan for years and want everything to be just perfect.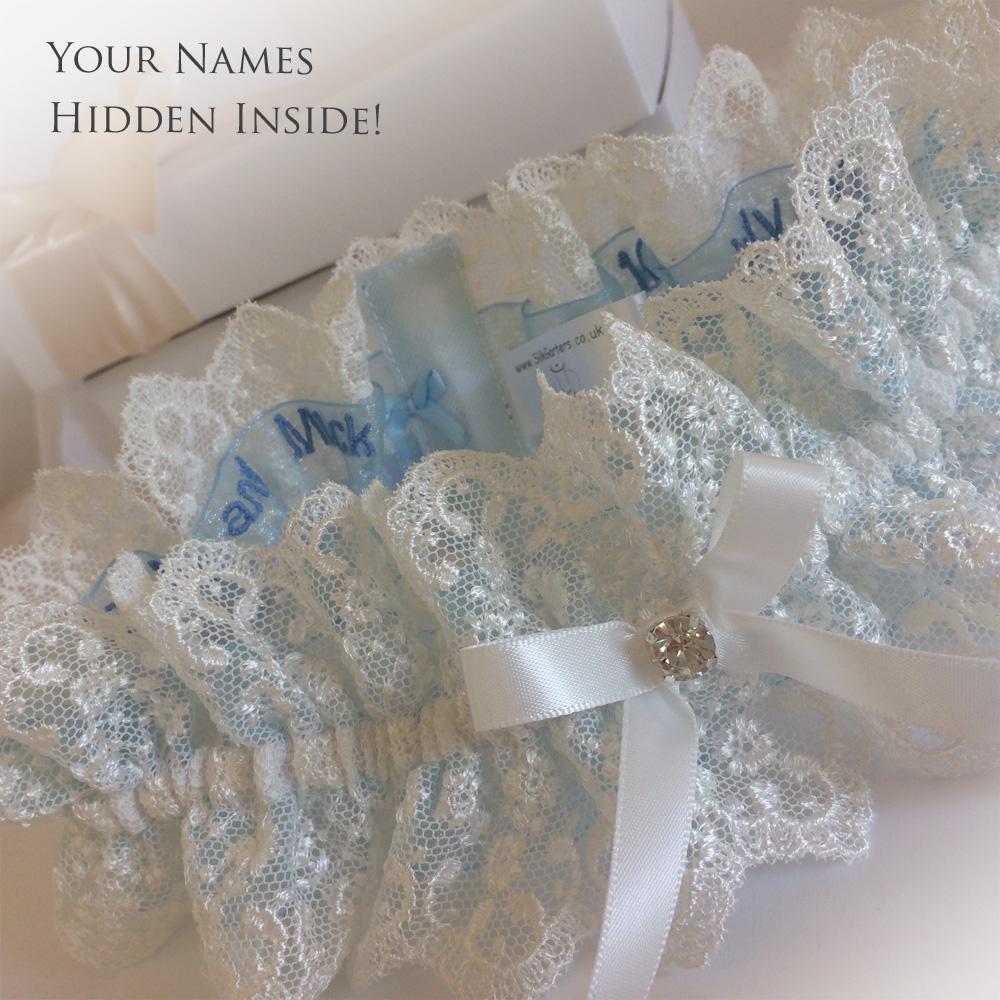 You search for unique touches to make your day even more memorable, not just for your friends and family but your darling new hubby too 🙂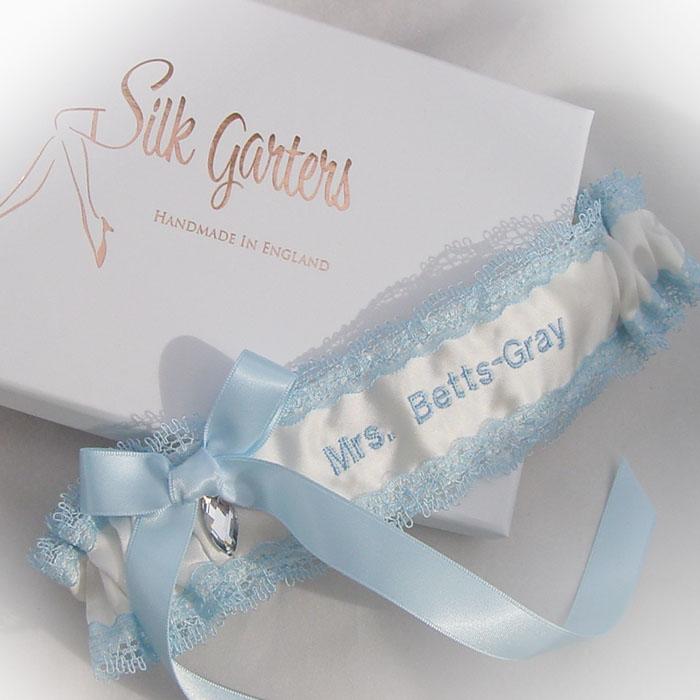 Most brides choose to wear a garter on their wedding day, some to show it off with the garter toss, others to keep it private for his eyes only…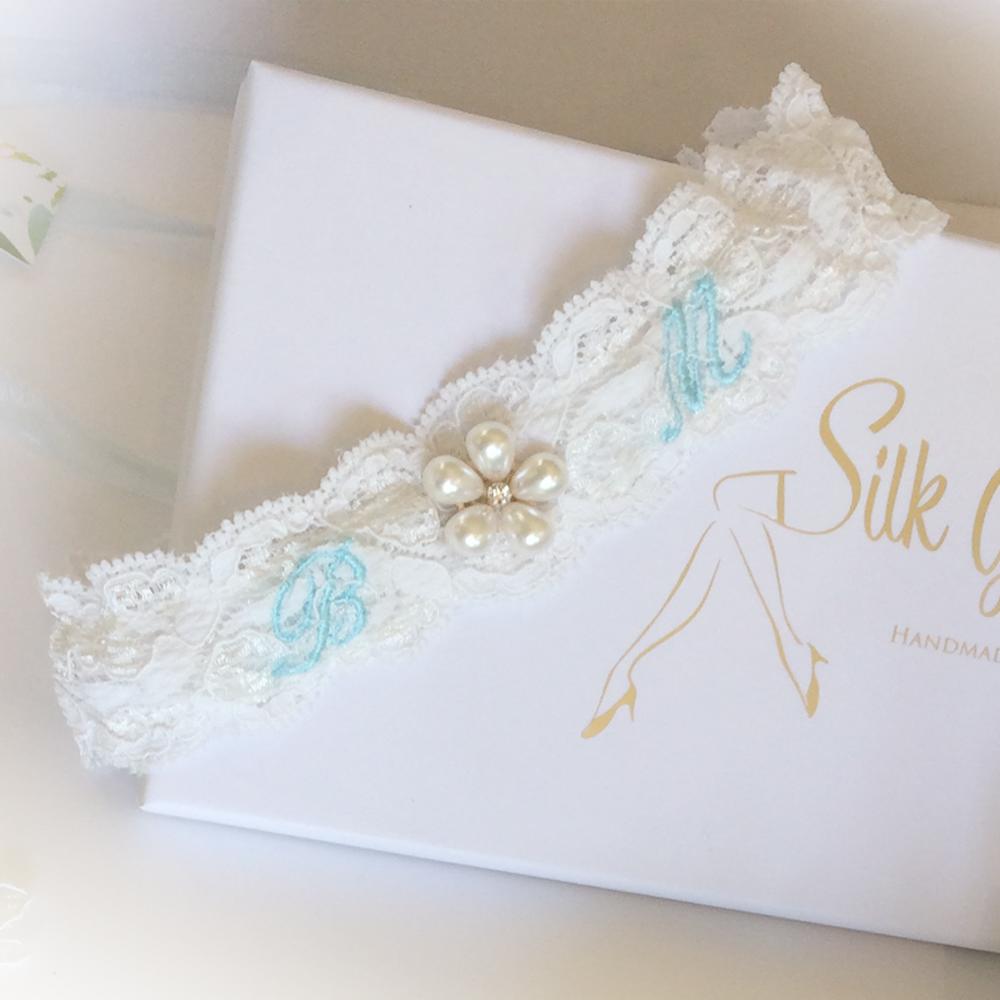 Seeing his smile when he reads you've put Mrs….(your new married name) on your garter, proudly declaring your commitment.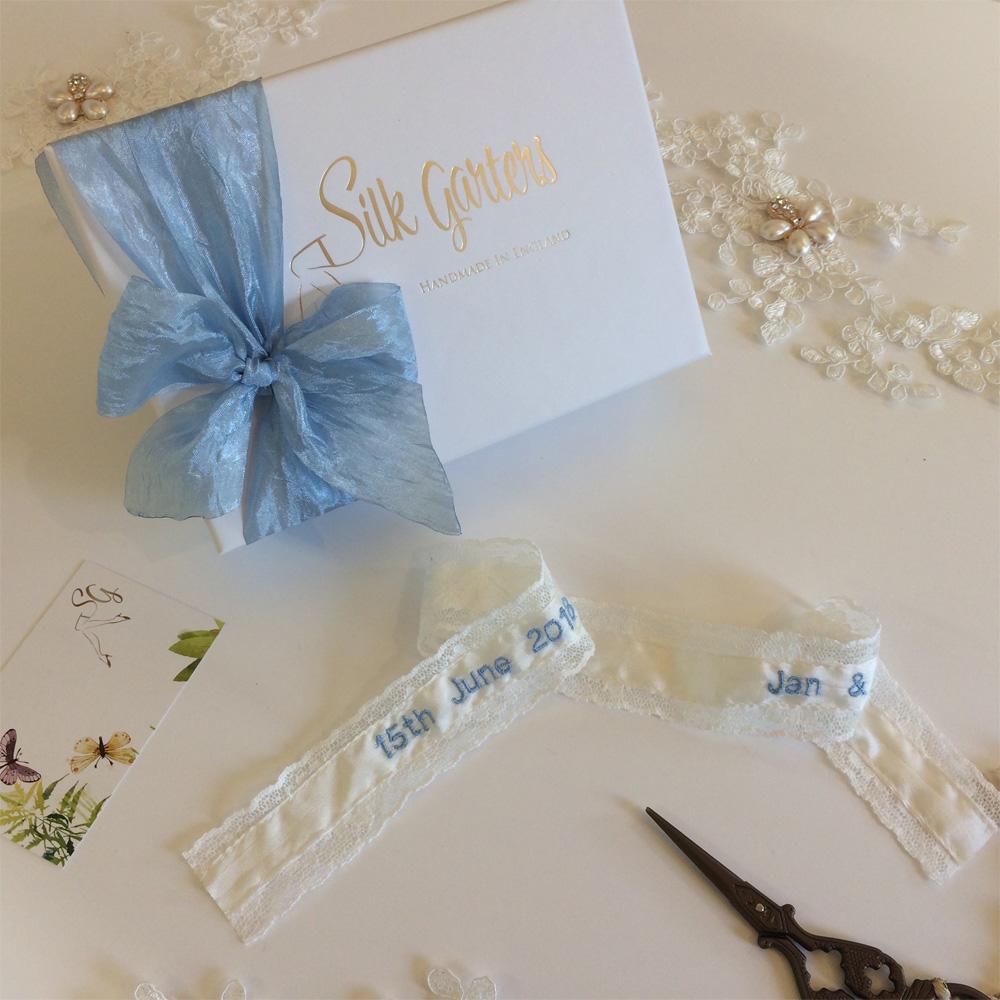 Delicate silk embroidered with your names, ruffled rich Nottingham lace or a simple design, elegant and flat, your favorite colour tiny stitches in a flowing script.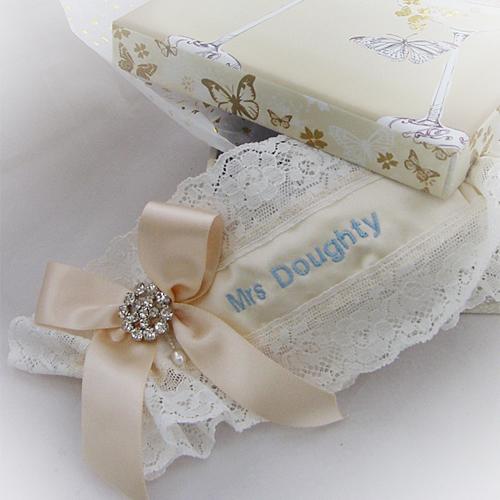 Your initials, how many times have you doodled them intertwined in a love heart in the build-up to your big day?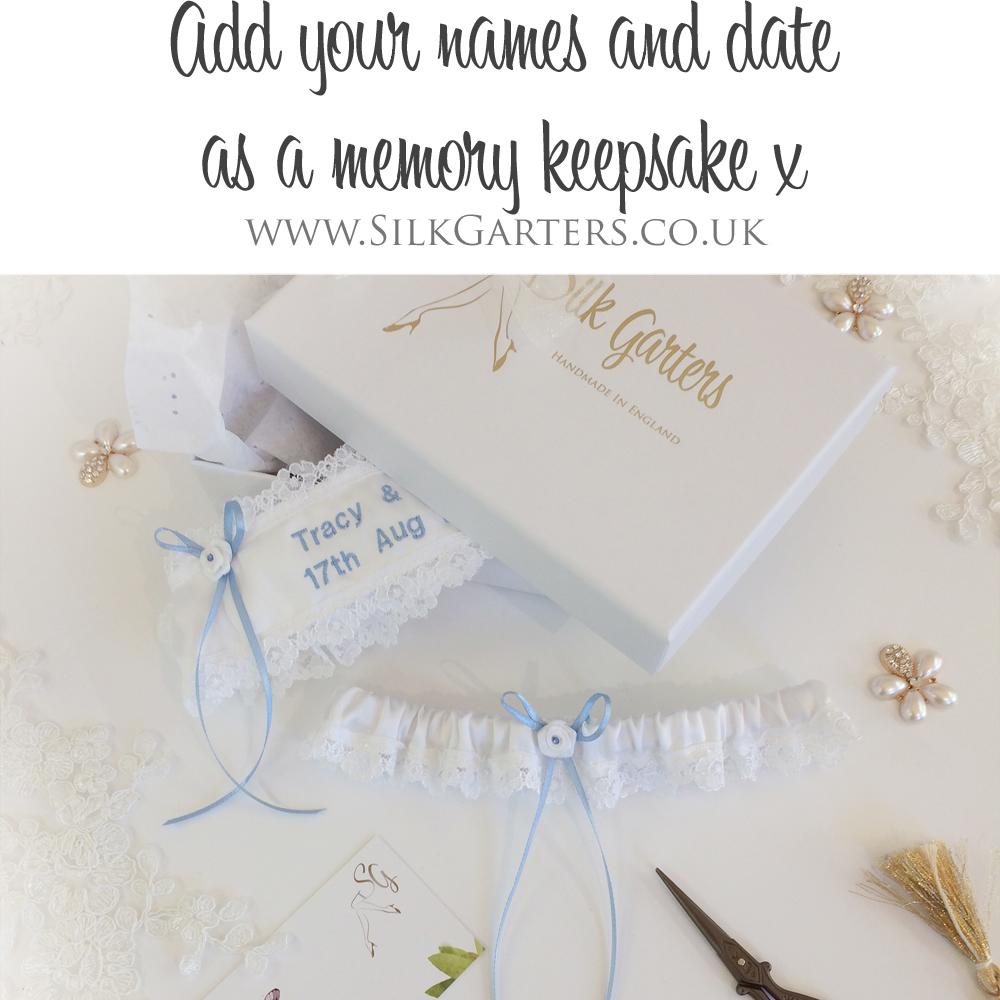 Personalising your garter makes it truly special, it becomes unique, yours, include your wedding date too and It's a lovely idea to wear it on your wedding anniversary!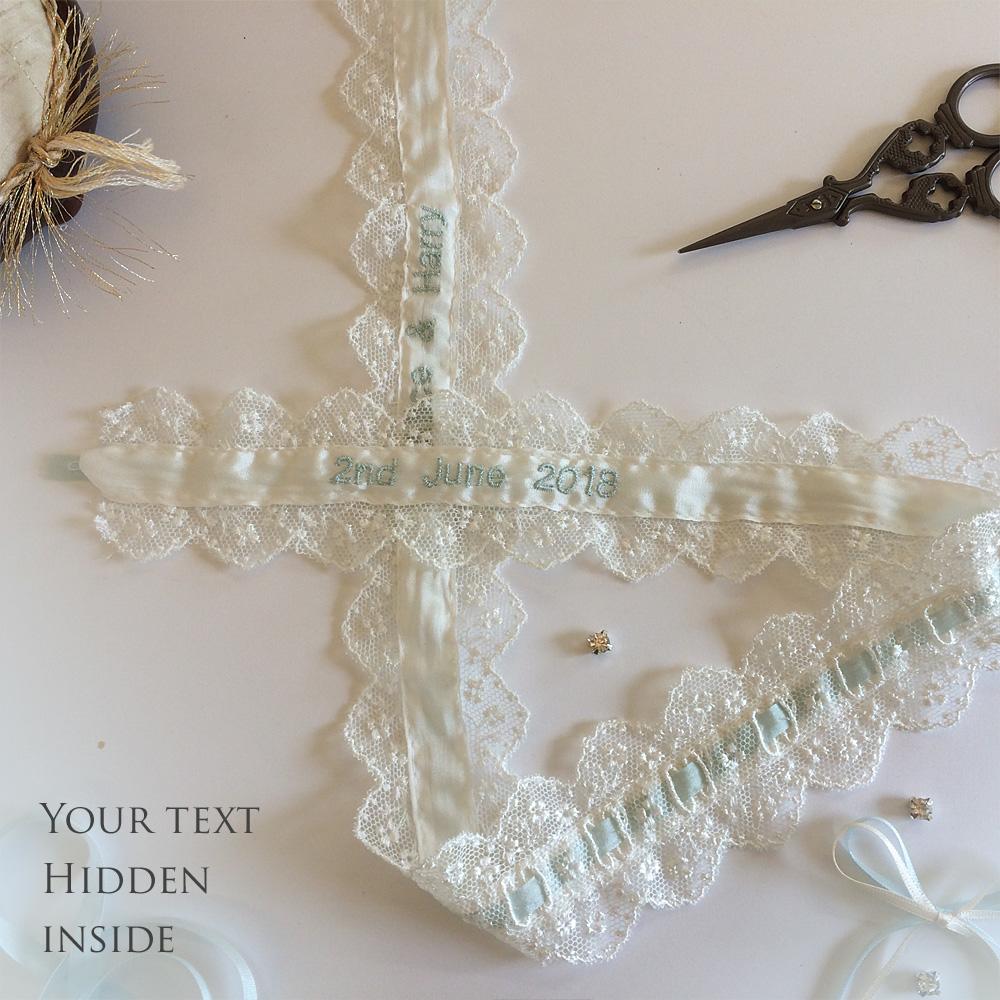 Hide your names inside, secretly for you or add them to the front as part of the design, a lovely declaration of your love for each other.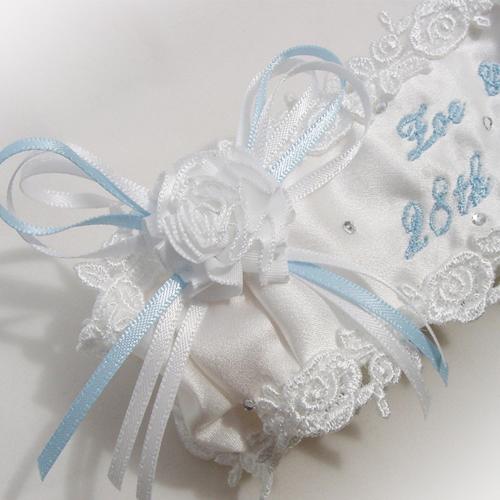 Choose an elaborate script font or simple text, a line to a poem or novel, something quirky or cheeky, something that means something to you both, something you 🙂
Take a look at the personalised section of the website or ask me about having a wedding garter custom made.
Catherine x