05

Feb

Wonderful Silk Garters Review for the unique Chevron Lace Brides Garter
---
A wonderful review from Debbie Clarkson, who found Silk Garters on Facebook and chose the unique 'Chevron' Nottingham lace wedding garter, with its tiny crystals, silk lining and simple pearl...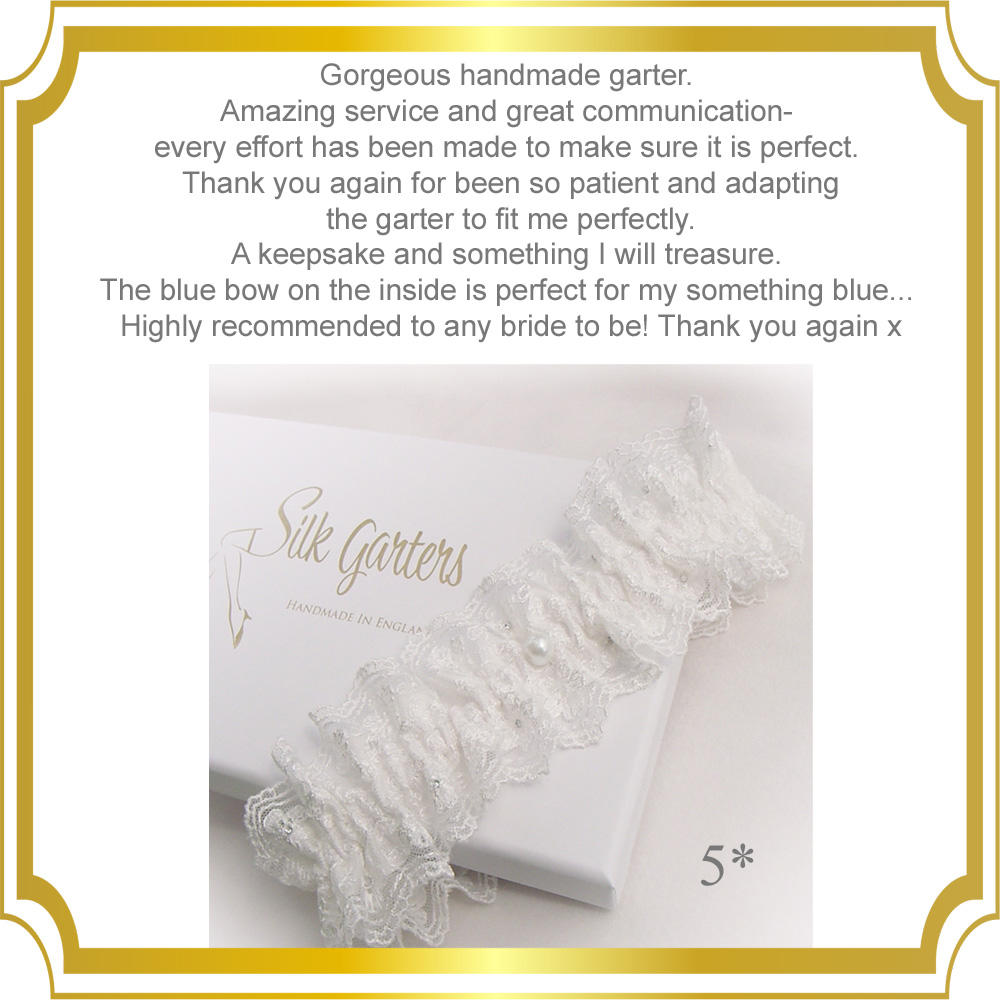 'Gorgeous handmade garter. Amazing service and great communication- every effort has been made to make sure it is perfect. Thank you again for been so patient and adapting the garter to fit me perfectly. A keepsake and something I will treasure. The blue bow on the inside is perfect for my something blue... Highly recommended to any bride to be! Thank you again x'
The Garter is available in elegant ivory with a tiny blue bow hidden inside, or a vintage duck egg blue.