17

Apr

Wedding garters Hand-beaded French Lace Designer Collection
---
Have you seen our hand-beaded French lace collection of wedding garters?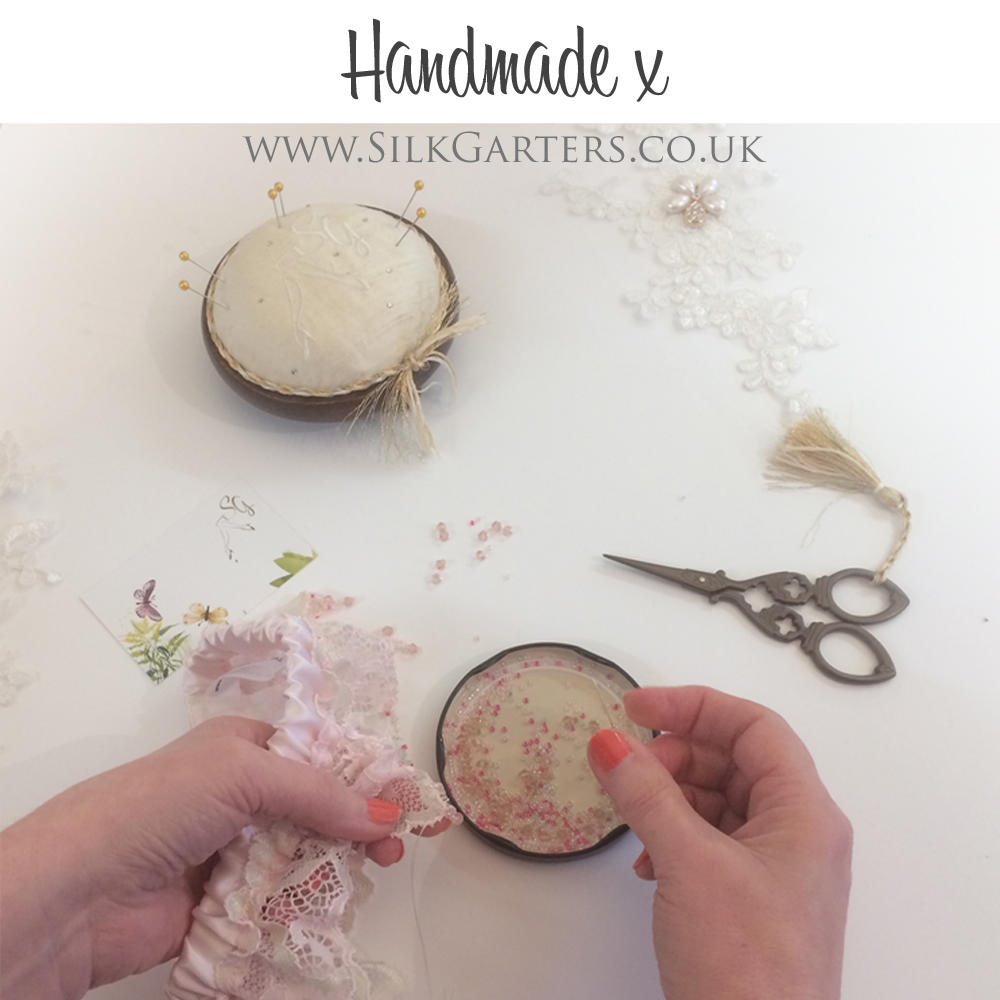 Hundreds of tiny seed beads and crystals stitched to the lower edge...
Each bridal garter is made from a narrow pure silk satin band, edged with a gorgeous soft French lace, all with a unique shaped lower edge and this is where the magic happens :-)
Tiny seed beads are stitched on individually by hand, edging the lace, then drops of seed beads and crystals accentuate the shape. They give the garter a beautiful weight and drape, if you've ever worn a beaded dress you'll know what I mean x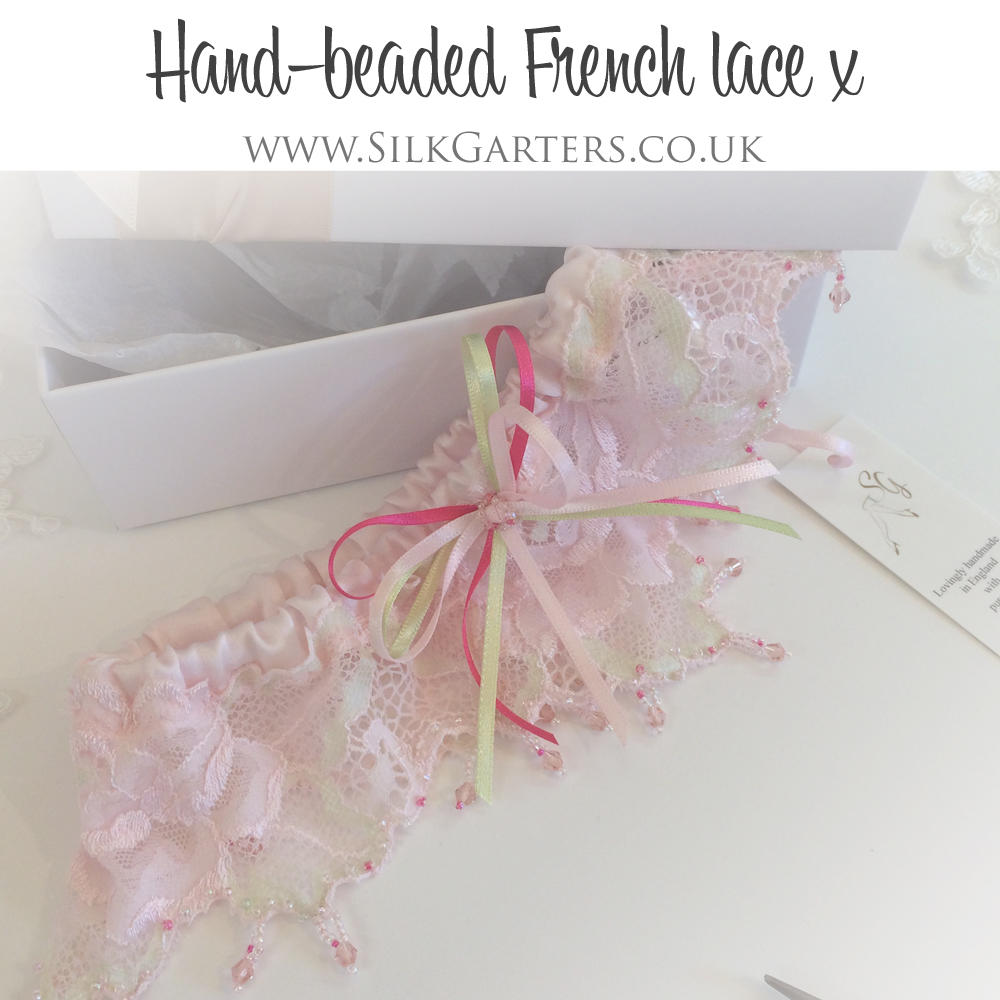 Here you can see the beads and crystals in more detail, the garter has it's little 'Silk Garters' swing ticket attached and is ready to be packed and popped in the post...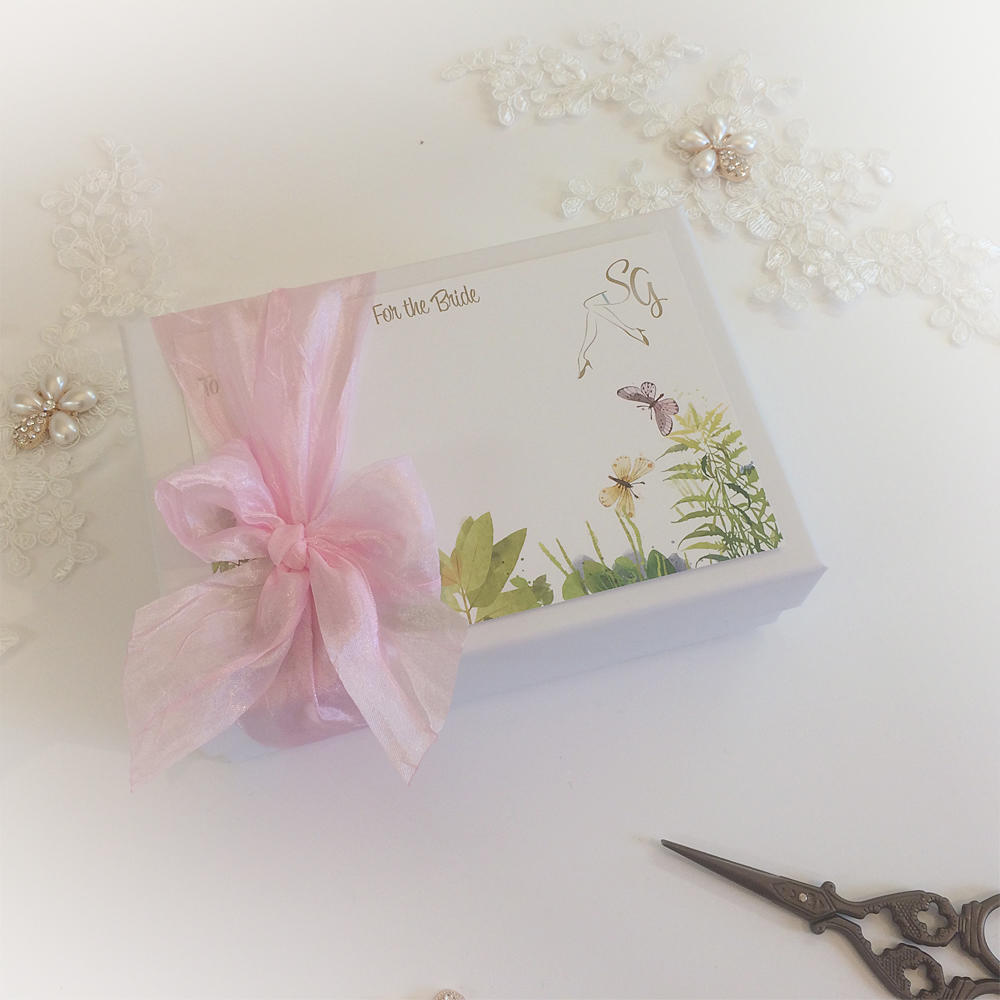 This is the deep luxury gift box, I try to add a bow to match the garter you've chosen or it has a champagne bow as standard. The little postcard on the top of the box is for the bride, on the reverse it describes the wedding garter tradition and the 'something blue'. Oh, and every garter has a tiny blue bow stitched inside :-)