06

Jun

5 effortless steps to choosing your garter colour…
---
There are a few factors you will need to take into account when you choose the colour of your garter. Practical things like…
'Will the colour show through my dress?'
Do I need it to solve my 'something blue'?
Do I want it to match my lingerie, or my colour theme?
But firstly lets look at colours and what's trending at the moment…

Ivory, champagne and soft neutrals like blush pink are very popular at the moment, out selling the traditional white by 4:1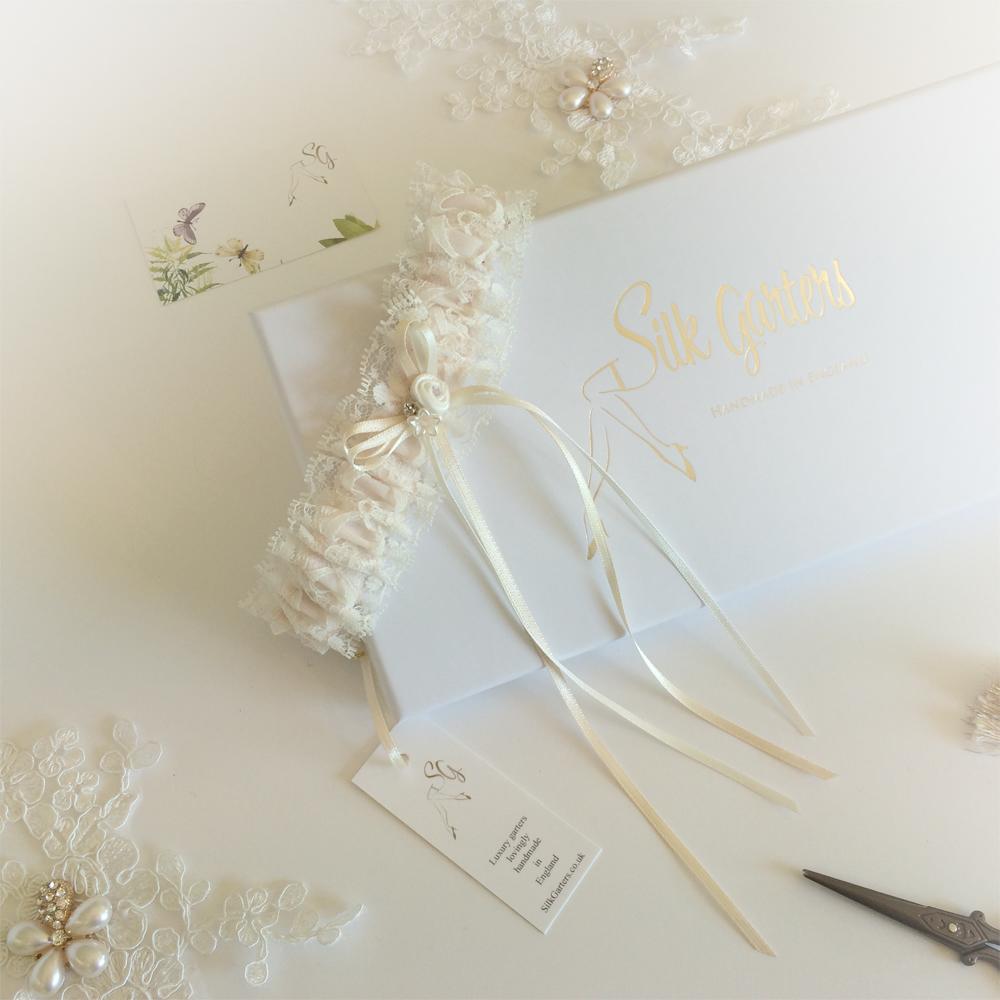 Above, palest blush pink, with an ivory lace overlay and a cluster of flowers, making a sweet little posy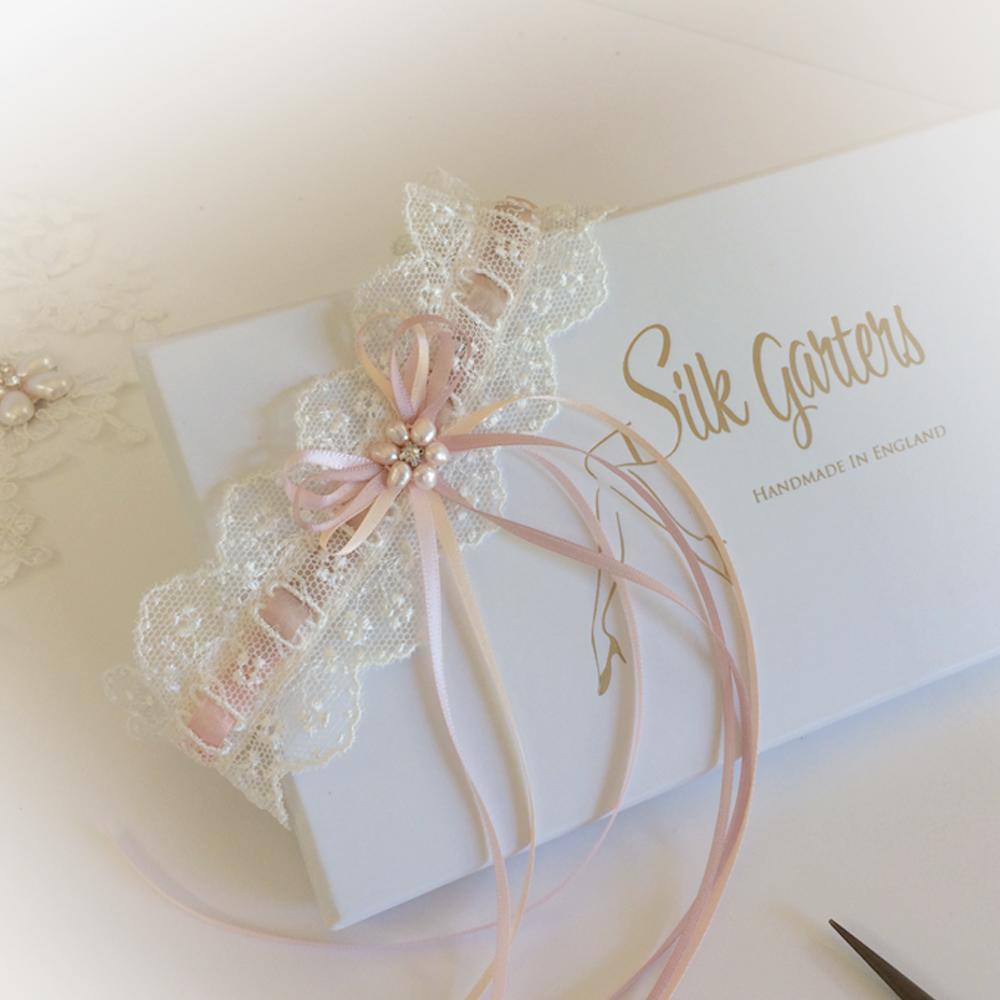 Above, the gorgeous little Leonie wedding garter, threaded with silk ribbon and hand stitched with a freshwater pearl flower!




Then in total contrast, navy or midnight blue, scarlet, deep red and purple have been some of the most popular colours…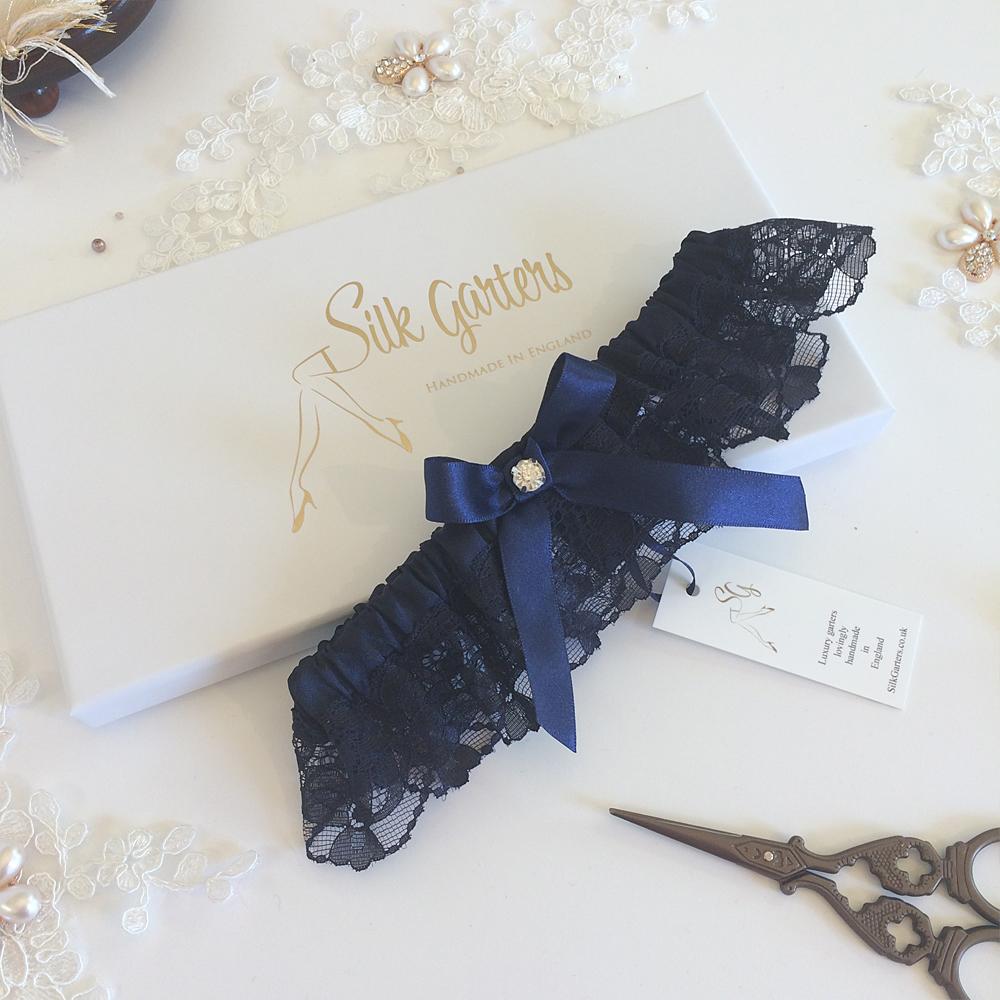 Will the colour show through my dress?

If your dress is a heavier fabric, with linings and petticoats, you can probably choose any colour for your garter, like Jen did here, choosing our navy blue diamante garter…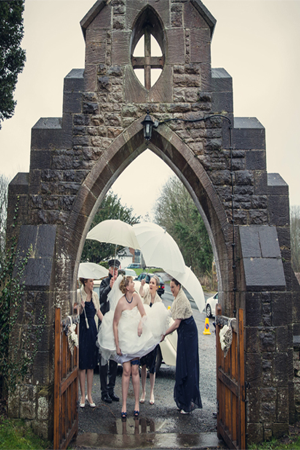 (Thanks to Jen and Ben for sharing this photo and your photographer Assassynation )

If your dress is a lighter weight fabric with less layers, but you still want it to tie in with your colour theme, you may like our 'custom names and date garter', where you can choose your own colours for the ribbons and embroidery. On the white or ivory silk background, the colours look so elegant. It's also less likely to show through the finer dress fabrics than a garter made in a solid deep colour.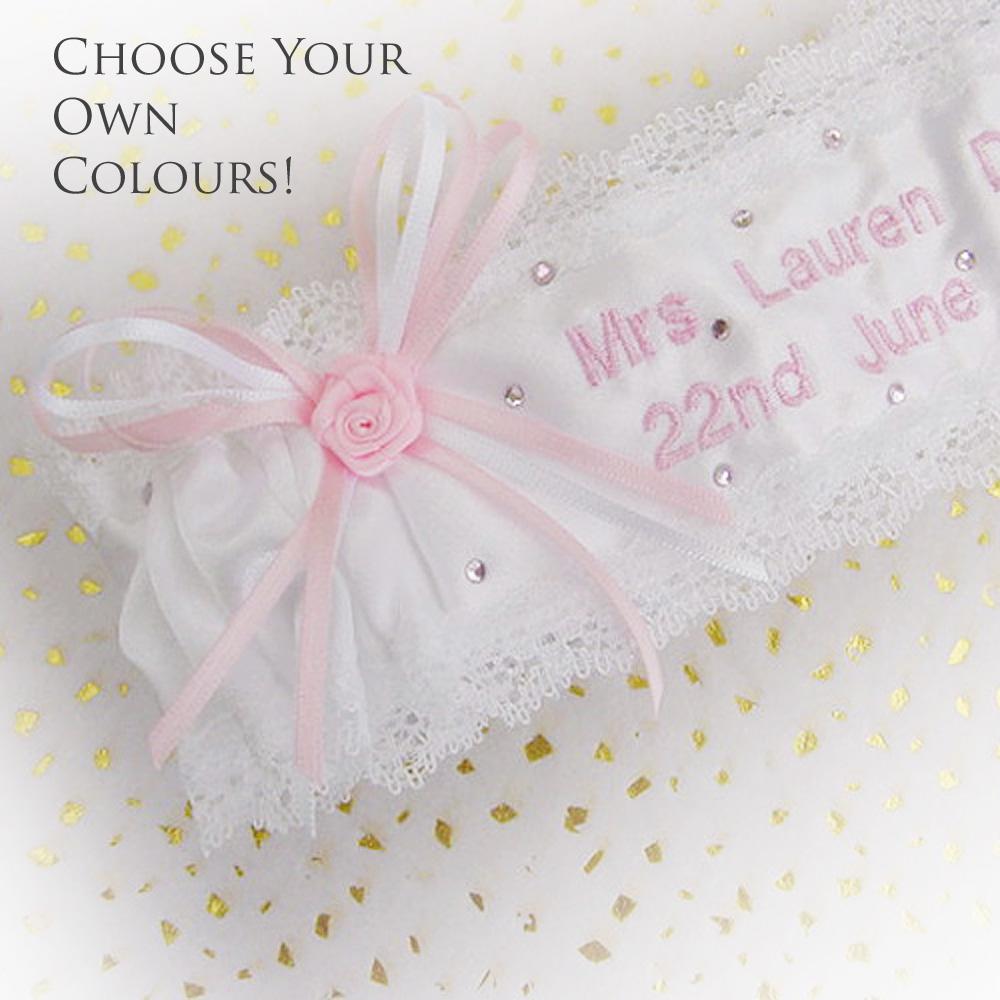 Do I need it to solve my something blue?

The tradition of wearing something blue comes from the belief, that blue denotes faithfulness, loyalty and purity (Did you realise, in Christianity, Mary is always pictured wearing blue). There are traditional rhymes 'Those dressed in blue have lovers true' and we all know the 'Something old, something new, something borrowed, something blue'.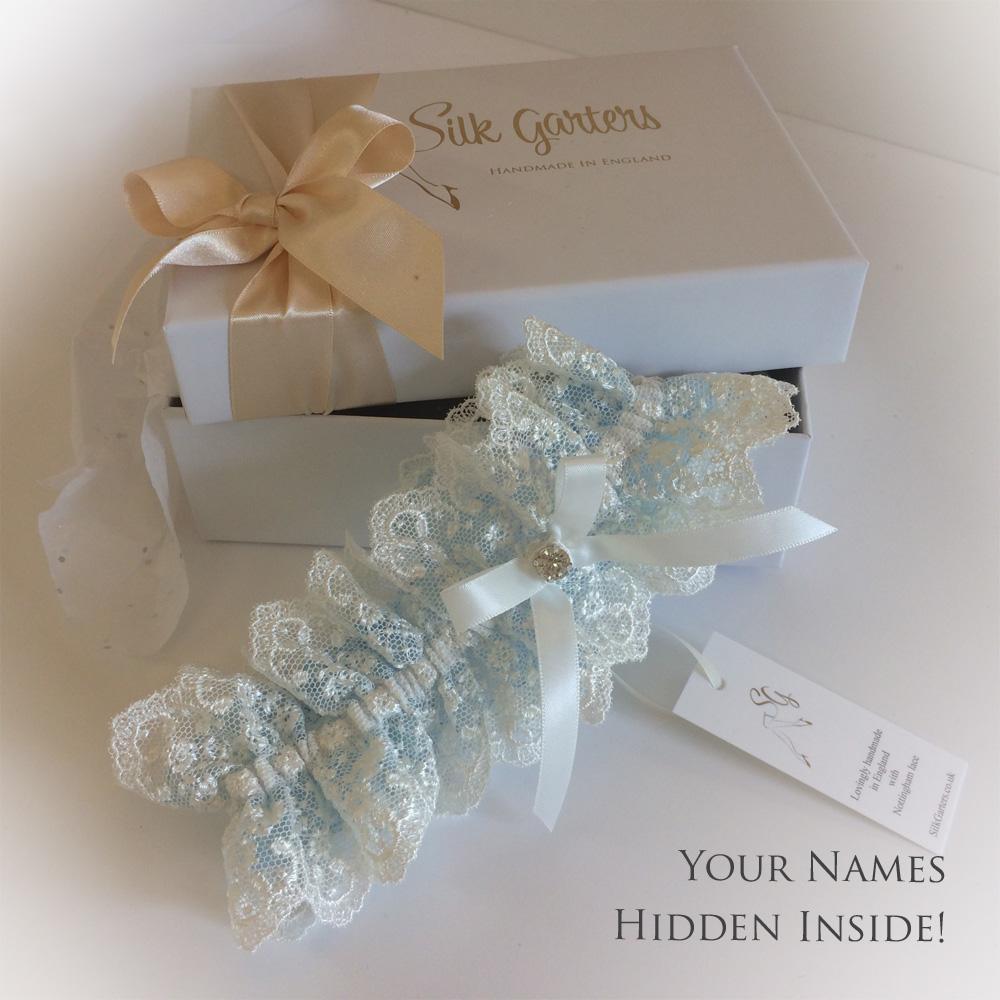 A garter is usually chosen to include the 'something blue' because it's hidden and doesn't need to follow your colour theme. We have a wonderful page of blue garters here including garters in various widths, ruffled or simple, vintage laces and sumptuous silks…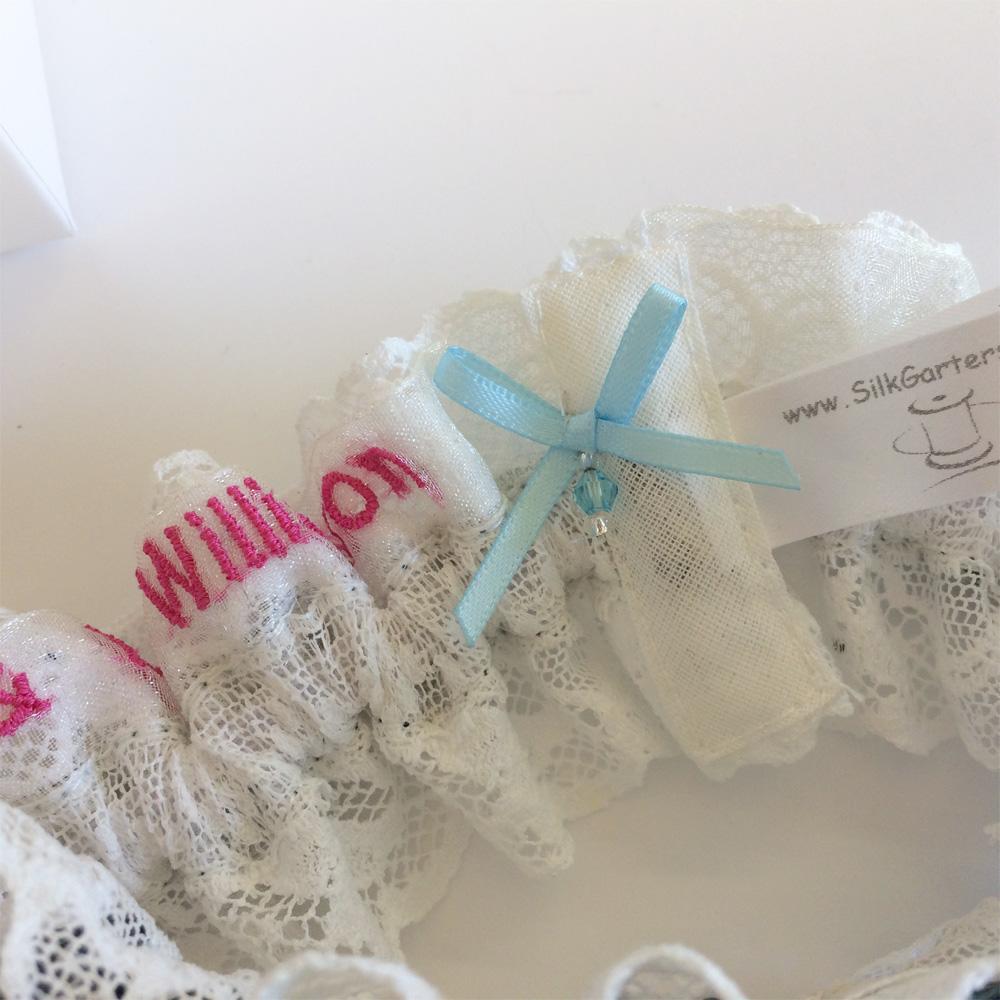 But if you don't want your garter to be blue, why not just have a tiny blue bow added inside or a blue crystal? Those can be added to any of our garters as Bee did…
"Thank you for the very short notice garter, it was exactly what i wanted and all came with a very personal touch, not only on the phone but also in the beautiful packaging. The attention to detail was amazing and you even added the tiny blue bead to it for me. I sewed my late mothers tiny St Christopher medal to it so it fulfilled the whole something, old, new, borrowed and blue all in one hit, when I gave it to my daughter it did bring a few tears but it will also be a treasured memory. Thank you so much for coming to my aid at the last minute. Your garters will make any bride smile."

(A message from Bee Royan left on our facebook page)
I hope you will find this helpful, most importantly though, it's your wedding, choose what makes you happy!

If you need advice on choosing your garter I'm just a phone call away 077 8080 1102

Catherine

I would love to hear your comments below