Flat Lace Wedding Garters, How Do They Stay UP!
A classic wedding garter is elasticated or tied tightly with slotted ribbon, to keep it up… You'll know from wearing hold up stockings that there is silicone in the lace tops to keep them secure… But these new flat garters are just soft stretchy lace, so how do they stay up? I thought I'd make a sample and do a wearer test…
How Long Will It Stay Put?
I did a wearer test with the sample lace garter, a simple blue stretch lace with no heavy adornment to drag it down.
I measured my leg, 4″ above the knee and made the garter a couple of inches smaller, it looked lovely 🙂 but as soon as I moved it started sliding… So I moved it higher. Now it was curling slightly at the edges and not so attractive, but it did feel more secure.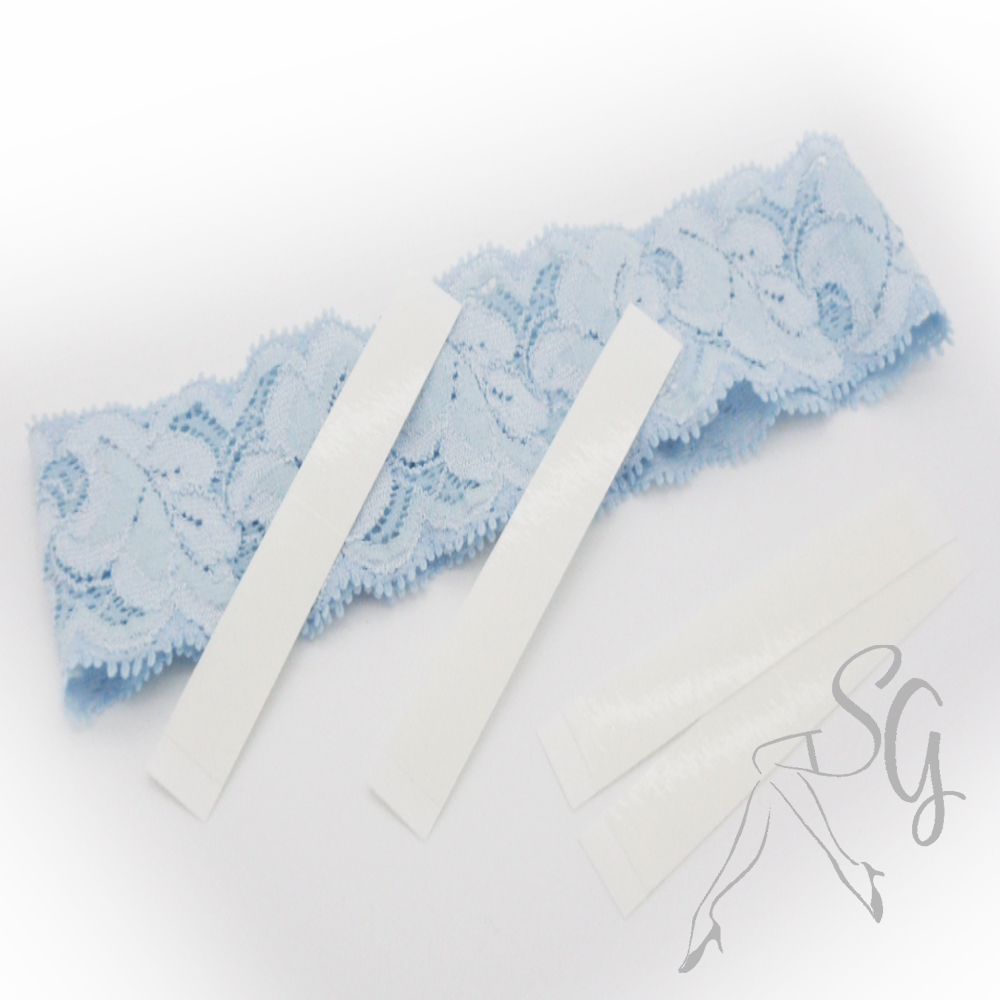 I carried on with my day, sitting sewing was no problem, but when I was walking around I could feel it moving lower.
Walking Down The Aisle In Giggles
Now if I'd been walking down the aisle this would have either made me feel quite uncomfortable or get a fit of the giggles! I was aware of it constantly, with every step I took I could feel it inching lower… It lasted less than an hour before it was around my ankle!
Using Gripper Tape On Your Flat Garter
When I started looking at wedding forums, I found that brides were having the same problem, some only taking a couple of steps before it dropping to their foot. And how embarrassing would that be!
Fashion gripper tape was suggested and although it would work, do you really want your new hubby removing your garter like a sticky plaster? Not very romantic!
Suggestions…
Your garter should be so comfortable you forget about it and enjoy your day.
They can be designed to look flat when they're worn, but inside magic is happening, floating elastic moves with you through the front of the garter, secretly hidden under the lace, or in a satin band.
Please message me if you would like help choosing a garter 🙂
You can see our full range of bridal garters at 'Silk Garters'