💕 A Gift for Your Bride 💕

When I had a lingerie boutique, at Christmas time it would be packed with gents patiently waiting to be helped to find the perfect gift. Their choices would be beautifully gift wrapped and they would leave in happy anticipation of their partners pleasure on Christmas morning.
It was testament to the fabulous staff, who understood what they were selling, that the New Year only brought a handful of exchanges.
I would like you to have that same reaction from your purchase today…So anything you're unsure about, just contact me on 077 8080 1102 (text or call)
💕 Choosing a Garter
Choosing a garter is also much easier than choosing lingerie, you don't have the minefield of bra sizes to contend with!
Just think about the clothes she wears and what your bride is like as a person…
😍 Elegant and simple garters
Does your bride like elegant and simple styles, that are not too showy?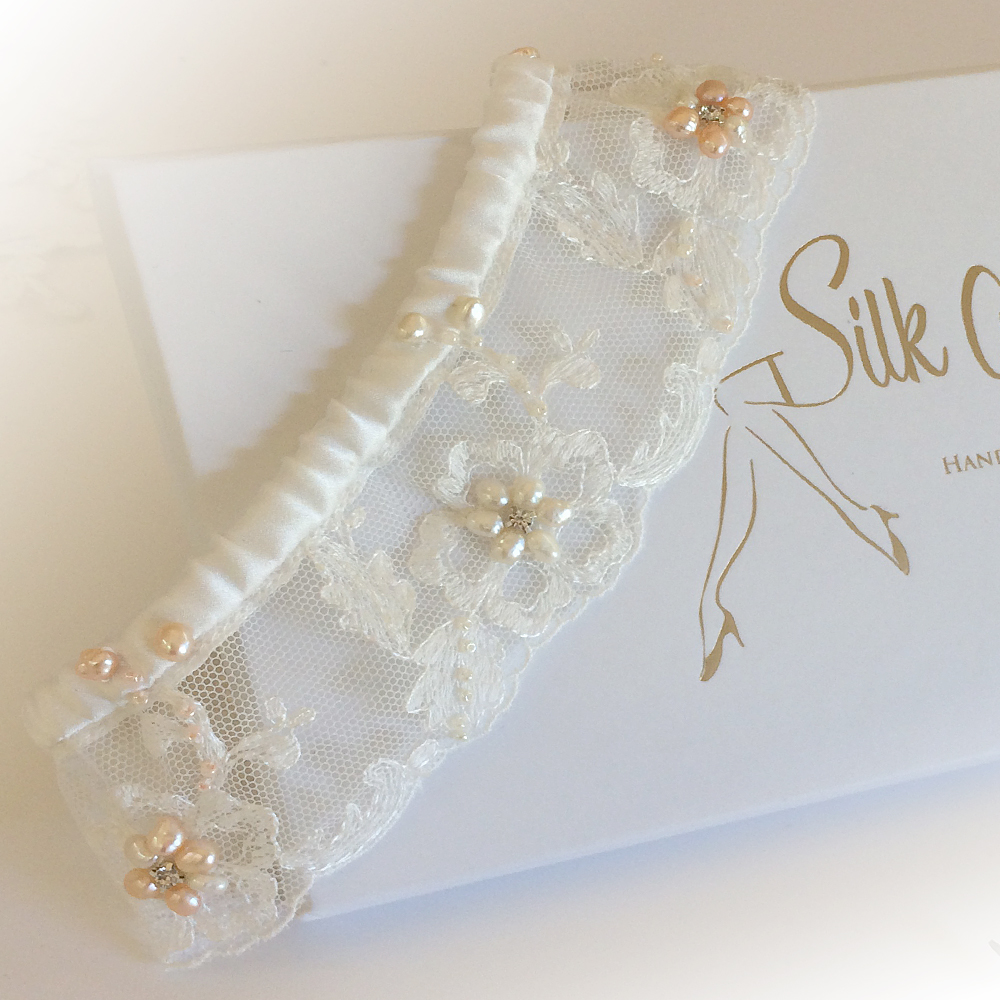 😍 Dainty narrow garters
Would she like a garter that was dainty, delicate and discreet?
🤩 Dramatic garters
Or would she choose a confident statement piece?
A bride chose this for herself in black and gold to match her wedding theme…When she ordered, she told me her Husband-to-Be was a lorry driver, and after their wedding, he was going to hang it from the rear view mirror of his truck!
😊 Fancy and feminine garters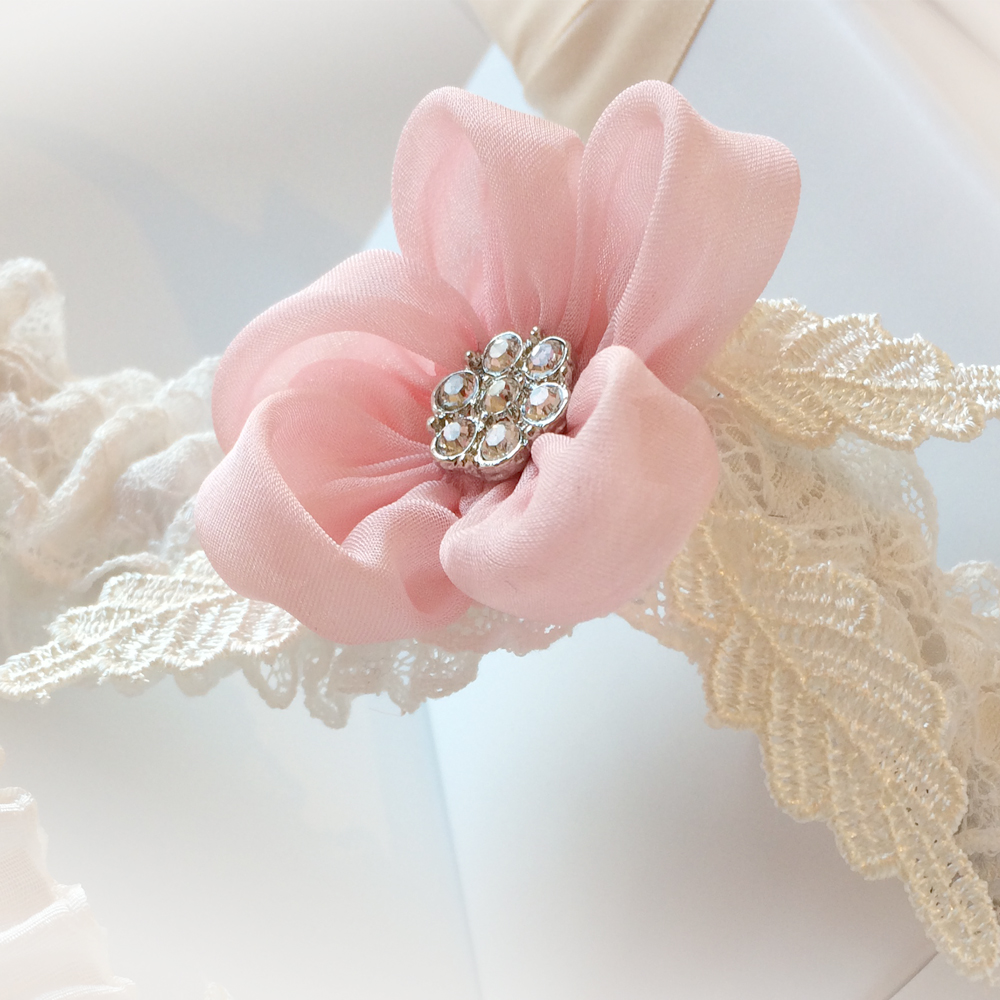 😍 Classic and lovely garters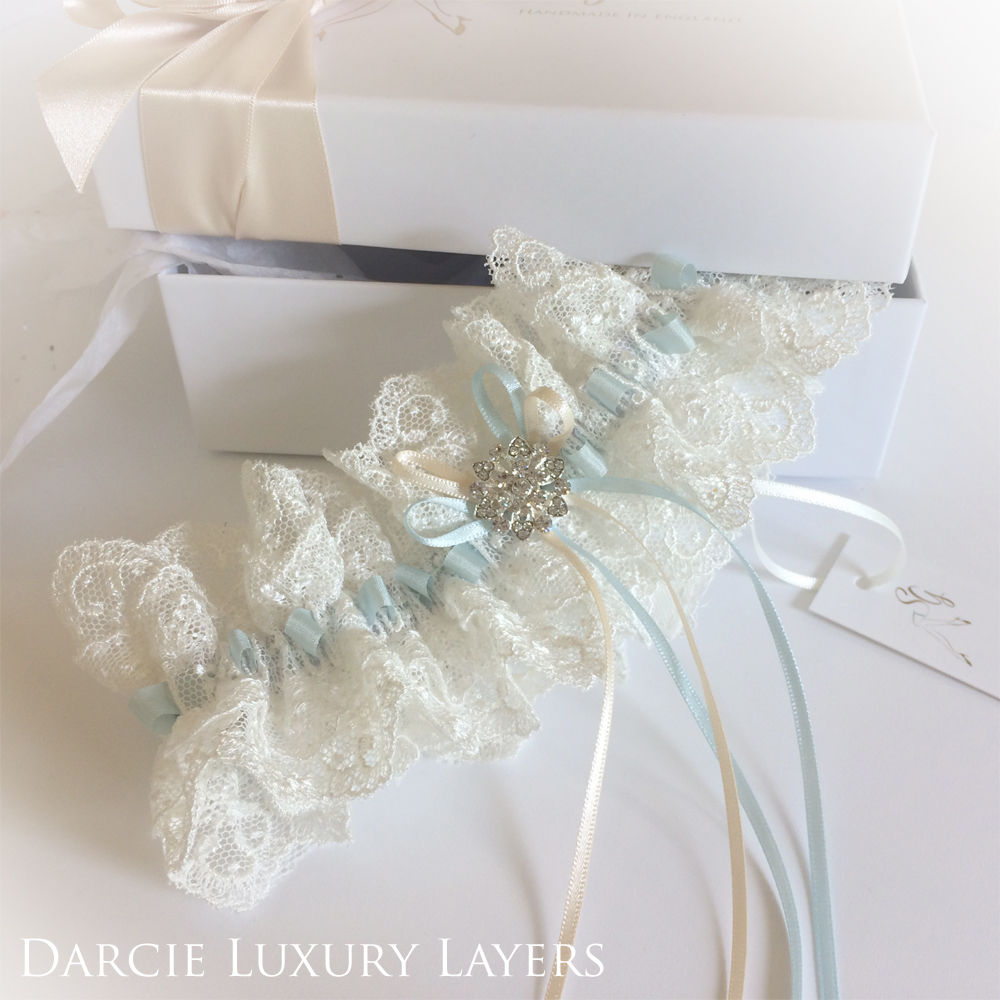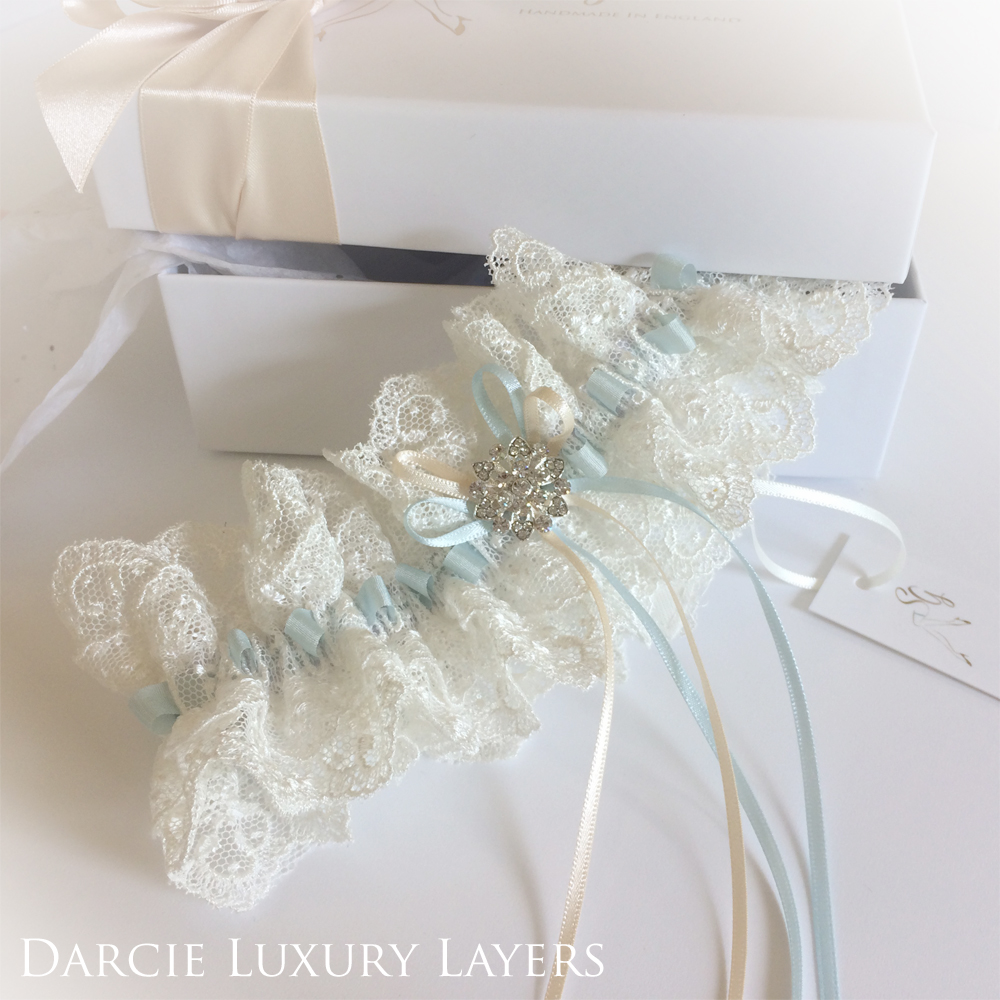 😮 Sixpence bags
A lucky sixpence bag can be added to any of the wedding garters, containing a genuine vintage sixpence. Traditionally given to the bride for prosperity, one of these Queen Elizabeth II or King George VI sixpences will also cover the 'Something Old' 🙂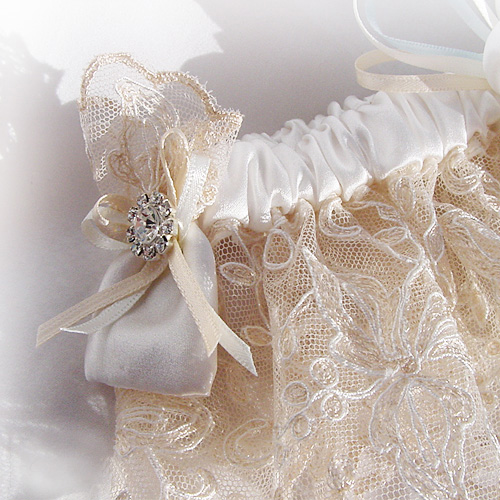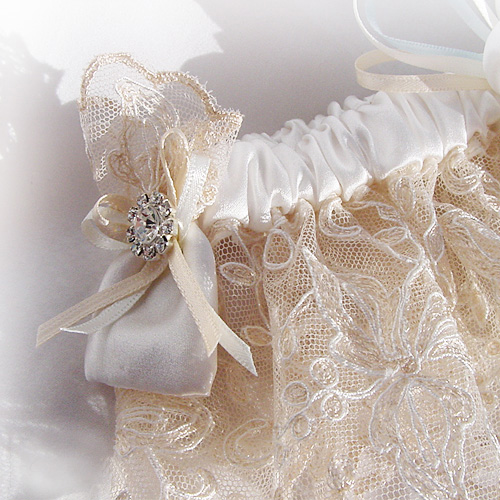 Above: Sixpence bags are made to order, and stitched to the wedding garter, please contact me…
🤩 Personalised Garters
If you're giving your bride your surname, why not have it embroidered on the garter? Seeing 'Mrs. Your Surname' embroidered on her garter is quite often the first time she sees it in text 🙂 Alternatively, you can have both your names and you can add the date too…You'll always remember your wedding anniversary!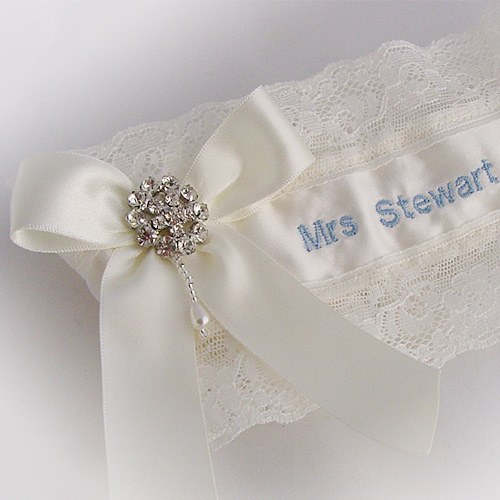 Or you can add your names inside, this is a wedding garter part-made, when it's finished the text is all hidden inside, it's a lovely keepsake!
We had some lovely feedback from Lisa, her husband had chosen the personalised roses lace garter, with a sixpence bag and a garter to toss…
😍 Gift Sets
Would you like to add a garter to toss?
In the USA a bride will wear her main garter, plus a narrower simpler version, that she removes (Or sometimes they make a game of the groom removing her garter with his teeth…You must have seen the youtube videos!) 😁😂🤣
For her groom to toss to the unmarried gents, much the same as the bride tosses her bouquet to the unmarried ladies.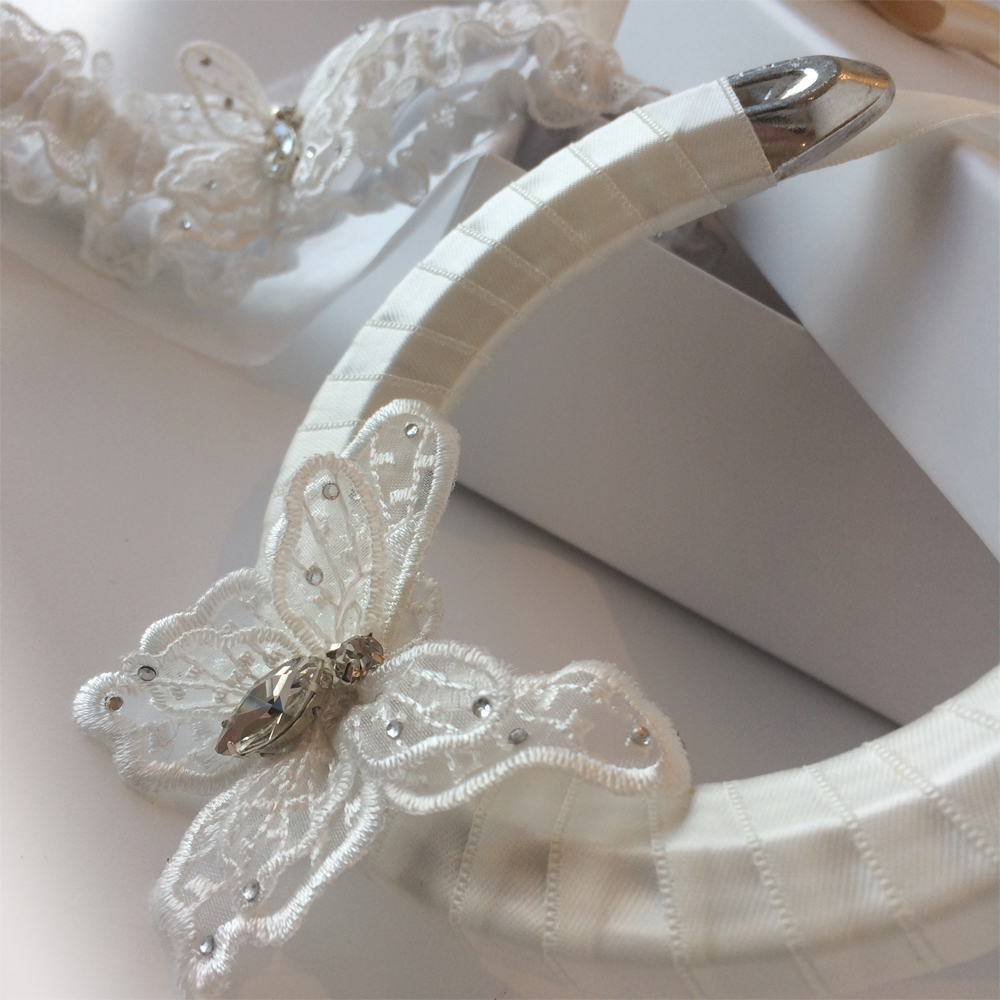 😍 Wedding garter and lucky horshoe sets
You'll find a selection of our most popular sets here, but you can also have a set specially made to your design.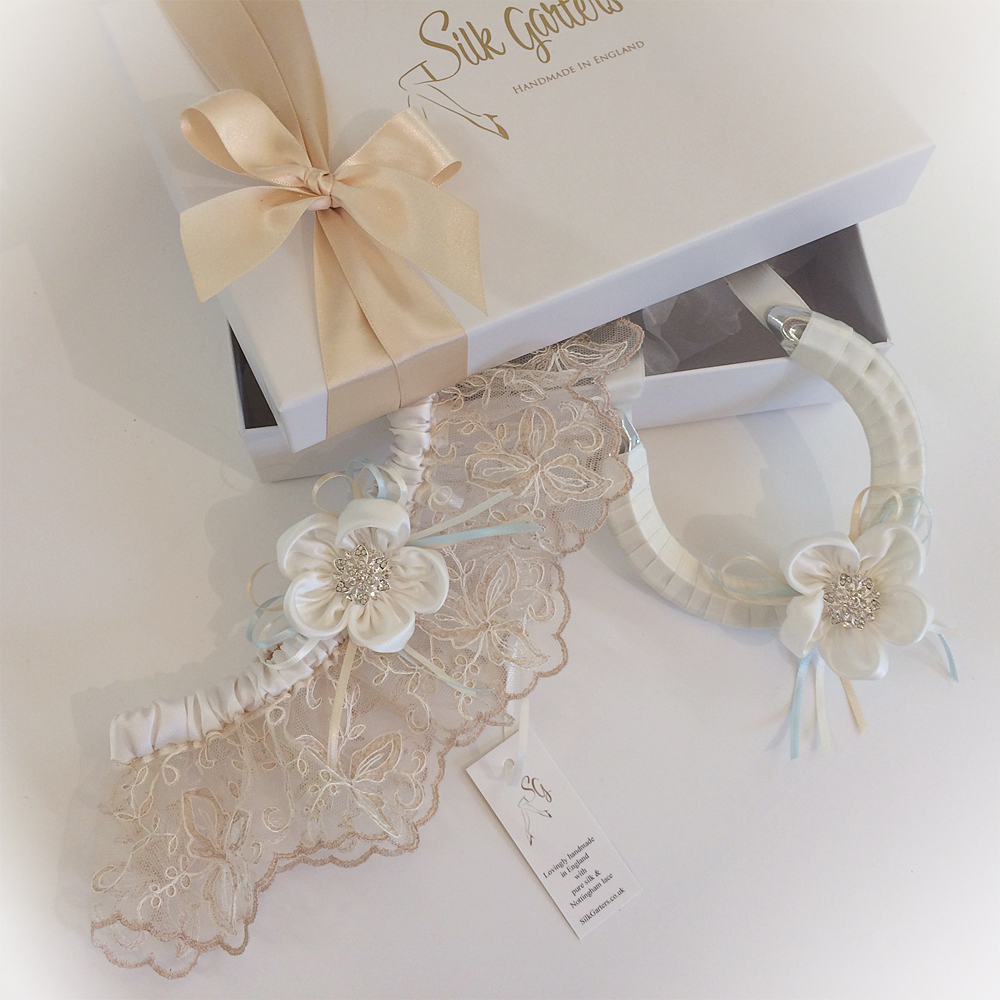 Above: Rare Nottingham lace wedding garter and horseshoe set, the flowers are stitched with crystals…
You can even do what this groom did and choose one garter for the wedding day and another for after the wedding 🙂
Above: Custom colours wedding garters, you choose your own colours, in pure silk and softest cotton, Nottingham lace, embroidered with your text…
Whatever you choose, It will arrive beautifully gift wrapped, ready for you to give
Just contact me if you would like any help 🙂
Catherine 😁