About
---
About Silk Garters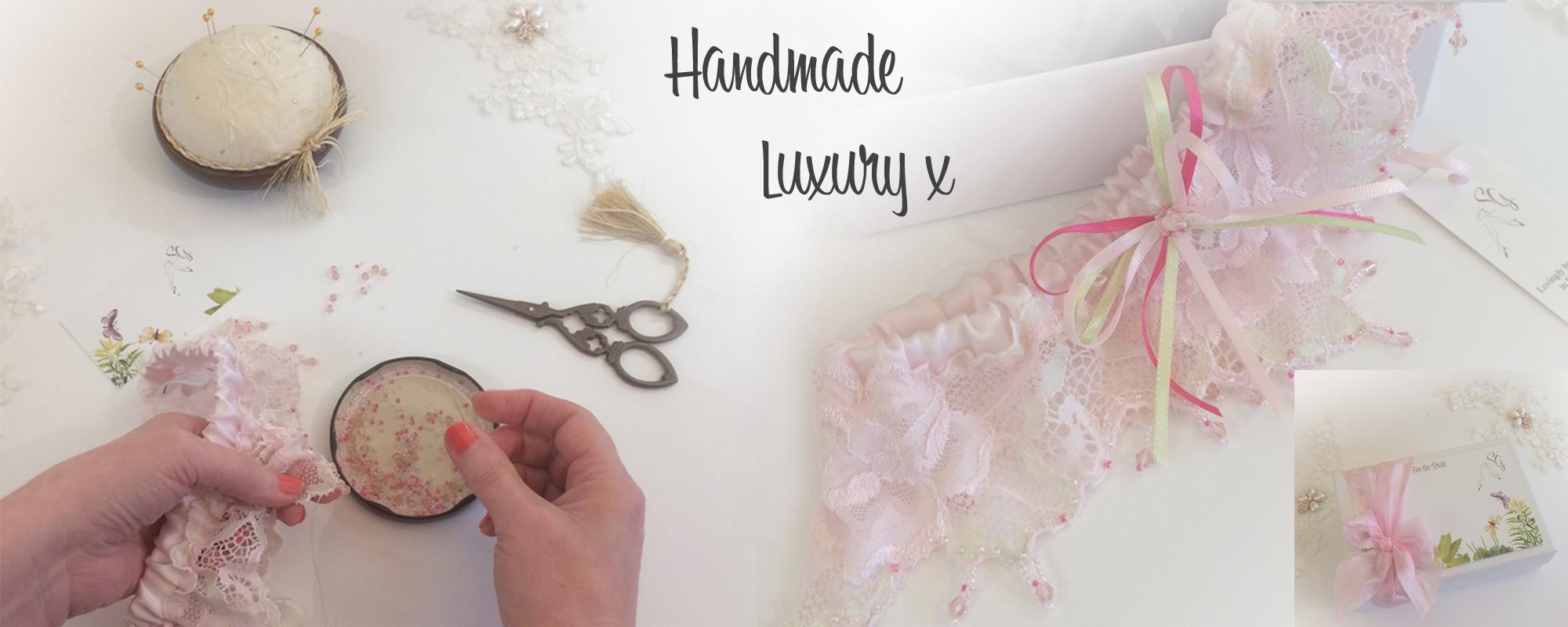 Hello, I'm Catherine, designer/maker since 1984, besotted with lace, passionate about quality and I'd be thrilled to help you find your perfect wedding garter!
Thank you for looking at my website

.

If you let me know your order is urgent, I can make sure it arrives quickly.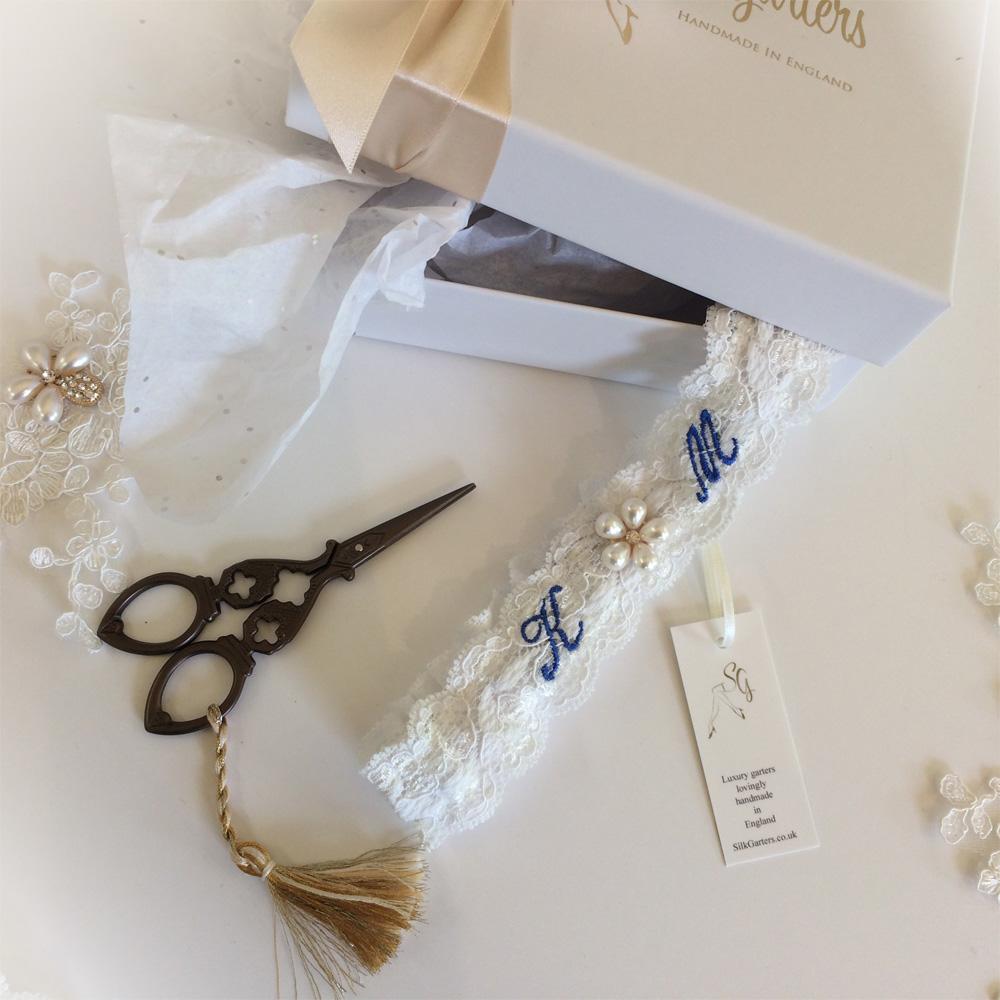 I've made wedding garters since 1984 and can advise you that two lots of satin together can make your garter slide (satin on silky stockings). That a simple stretch lace garter with no extra elastication, won't stay up! (Mine have extra covered elastic secretly hidden inside)...
I'll give you all kinds of helpful tips that brides have shared with me, on my discover pages, Facebook and on my blog…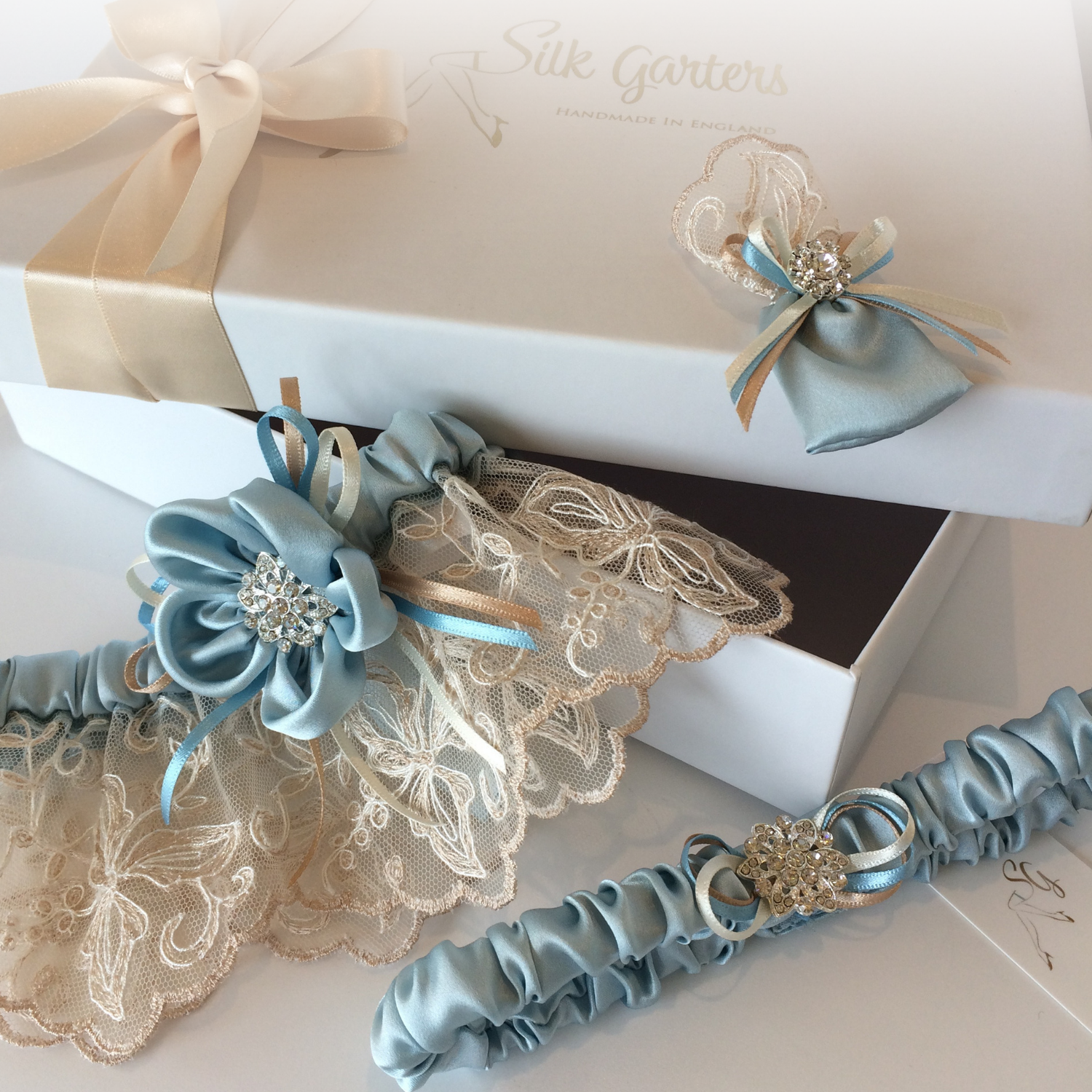 I made my own wedding garter (and wedding dress) in 1989 and have continued designing gorgeous garters ever since!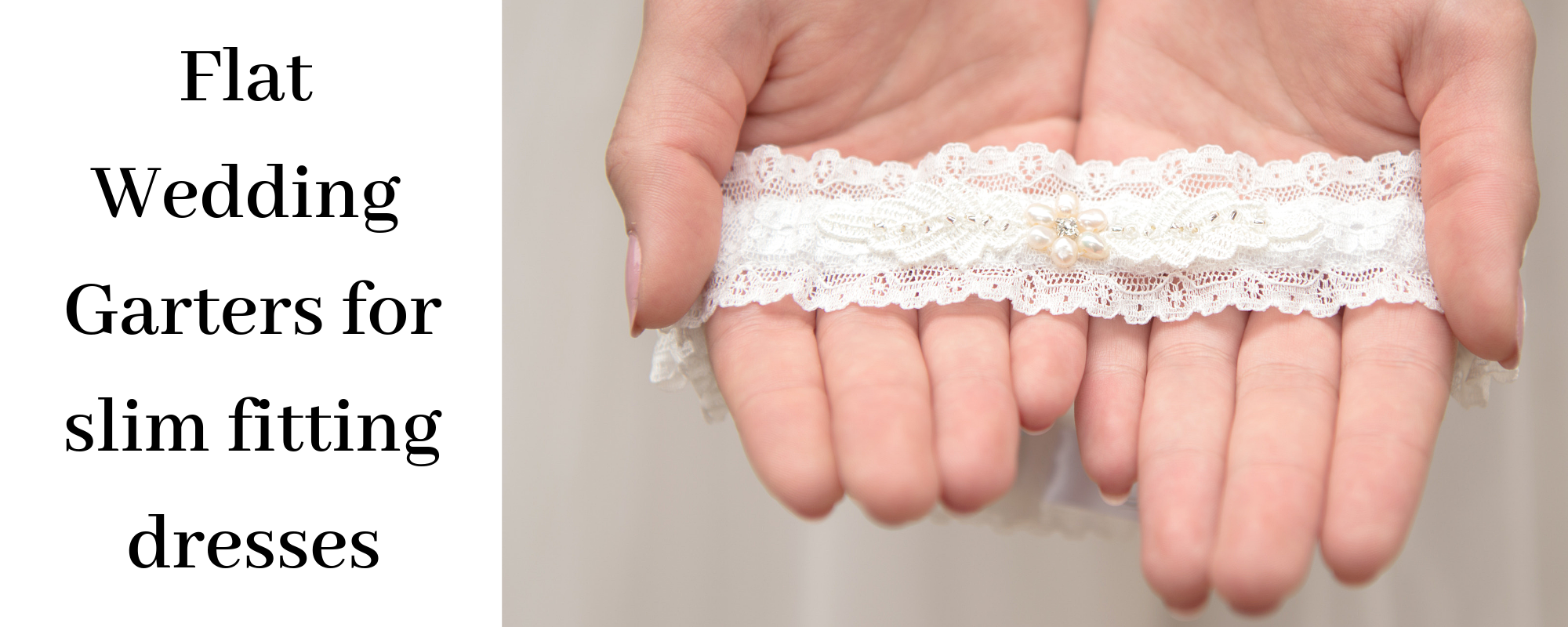 I can take your sentimental items and incorporate them into a garter that is precious and unique to you...
This is showing the making process of a custom made Celtic wedding garter, 'You'll never walk alone' is embroidered inside, the bride sent in a badge, 1967 Celtic vs Lisbon, in the match her grandfather scored the winning goal.
They lost him just a few weeks before the wedding, but the bride was so glad she'd had this made...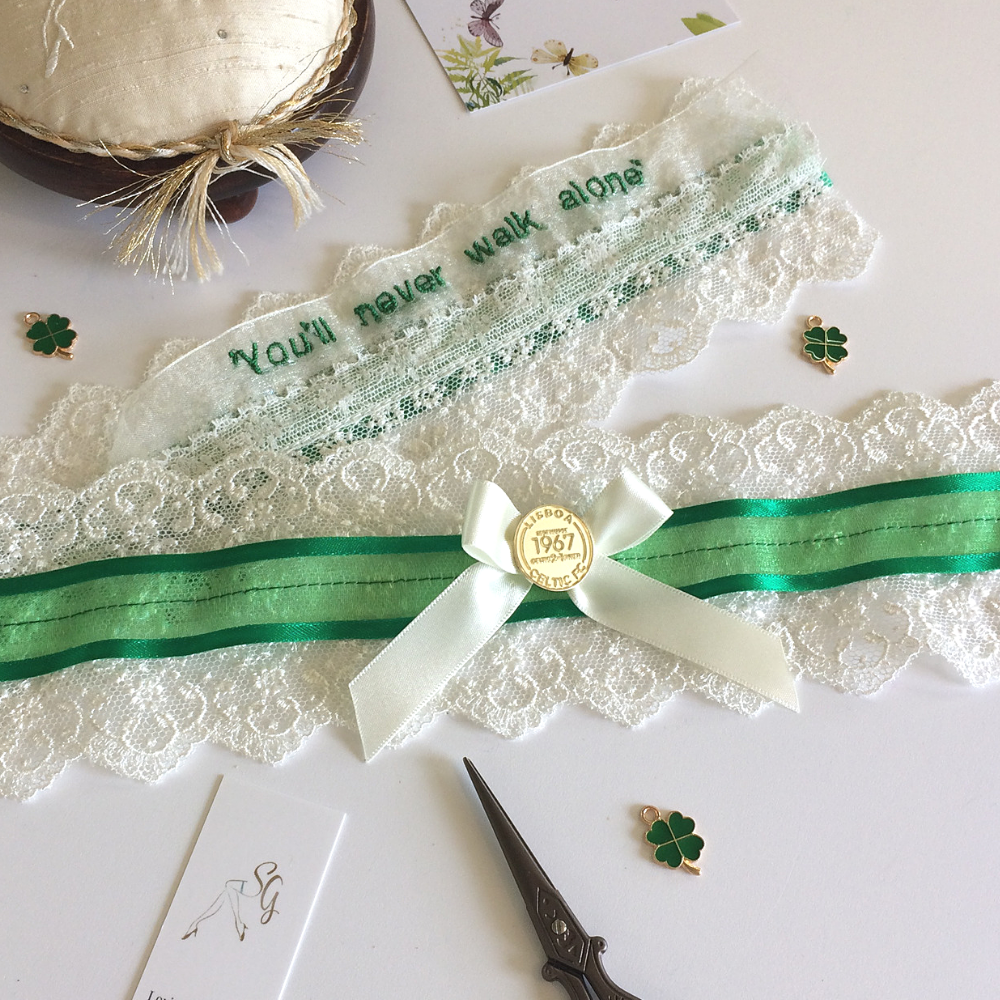 I'll tell you about the traditions surrounding a wedding garter – if you would like to know :-)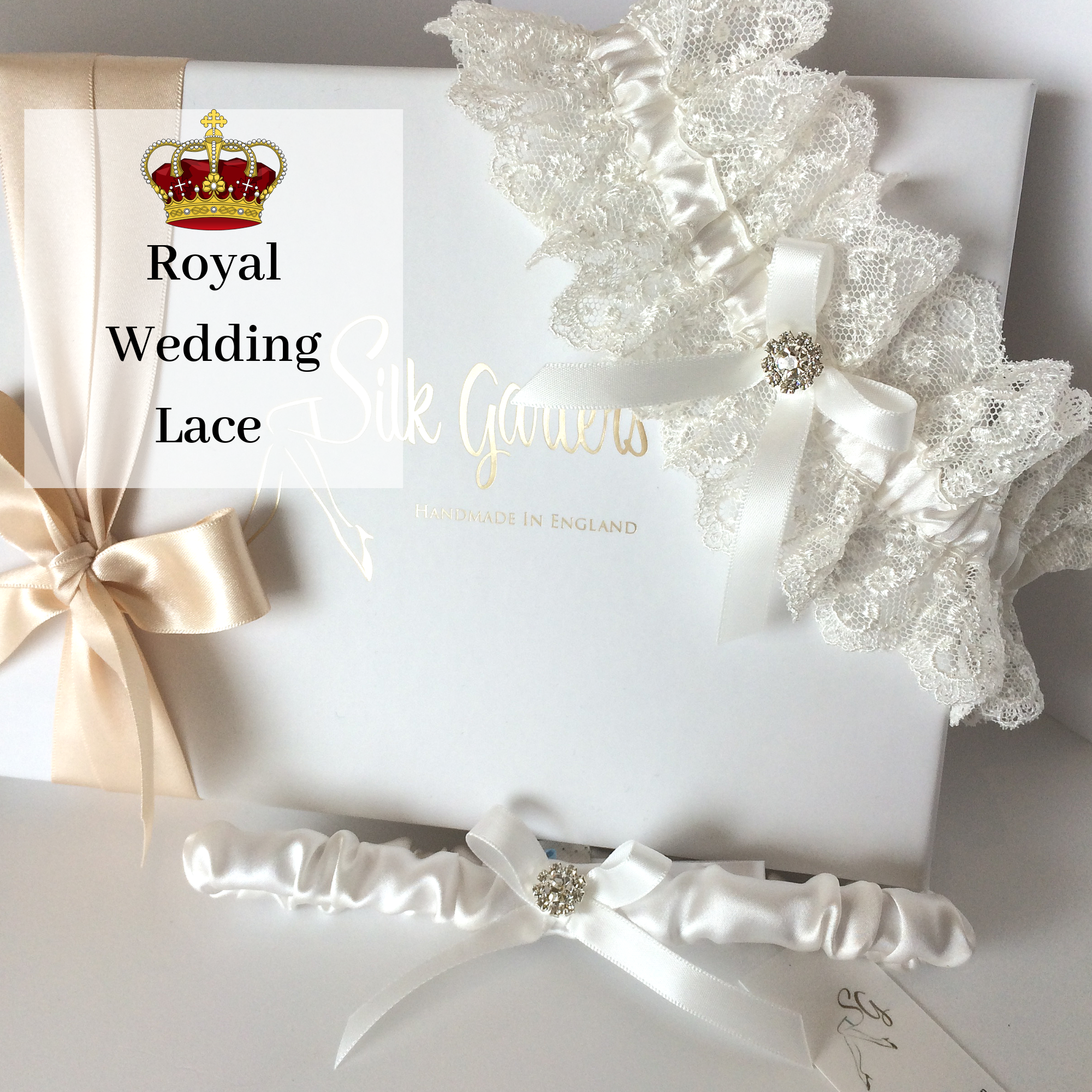 Over the years I have built up a wonderful range of suppliers for the most gorgeous Nottingham lace and fabrics…You have a huge range of ribbon and embroidery colours to choose from too.
I love what I do ~ Every stitch, Every order and hope you see that passion shining through in my work. Please enjoy browsing my site full of feminine luxury, I look forward to working with you
x Catherine x

Where is Silk Garters….
I have a gorgeous workshop in the beautiful Bedfordshire countryside, nr Silsoe, just a stones throw from the lovely Georgian stately home Wrest Park, now run by the National Trust. (Lily Allen's 'The Fear' video was shot here).
I started making garters (and lingerie) in the UK in 1984. If I don't have what you are looking for in stock you can take advantage of my special order service. Tel 077 8080 1102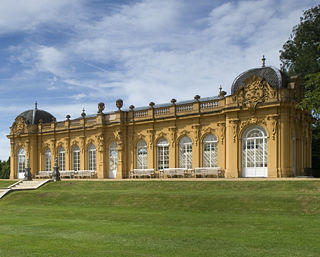 My Story
I've always loved craft and I got that from my Mum...she was always a very creative person. We found an award in her things, a medal from Womans Own Magazine, where she won the Bronze award for craft in the UK...
My Dad had no idea about fashion so by the age of 12, I was sewing all my own clothes, by hand... my Dad didn't think I was old enough to be 'safe' unsupervised with the sewing machine! My sister had a Saturday job in the local fabric shop and all my pocket money was spent in there. Skirts, blouses, dresses…. that was a lot of backstitch, it probably gave me the love of hand sewing I have now.
By 15 I thought I wanted to be a fashion designer and went on after school to do a Diploma in Fashion Design. I was working Saturdays at a lingerie store, and decided to set up my own lingerie brand, custom making lingerie and nightwear, grand plans for a teenager ;-)
When I left college I shared a shop with a dressmaker and a tailor. We each had our own workroom and display, which was lovely, but I outgrew the space and had to move to my own premises. Two years later I moved to the neighbouring town and opened 'Sweet Nothings' just off the high street.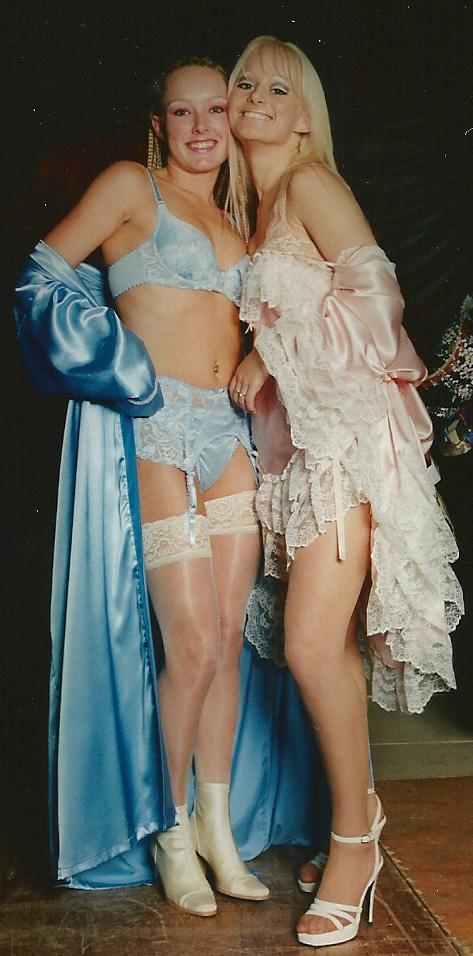 I had fabulous staff, Linda had trained as a corsetiere in her teens and was a great asset, bra measuring and fitting and organising the models when we took part in Wedding Exhibitions and charity fashion shows. My sister Mary and her daughter helped too, in the shop and with the wedding exhibitions.
At one of the wedding shows, my nightwear designs were on the catwalk and by lucky chance the buyer from Moss Bros in Covent Garden was there. They decided to buy a collection for their store, (at the time they were experimenting with ladies nightwear for Christmas gifts...). After that I was designing for several lingerie boutiques in England and Scotland.
When my children came along, they came to work with me, it was a great time for all of us, they thought the customers just came to see them ;-)
In 2002 I set up the website Sweet Nothings Lingerie to run side by side with the shop, but when my eldest started school, Linda wanted to retire and I decided to close the shop to be able to take them to and from school and be involved in their activities. We had been there 16 years and a lot of our customers had become good friends.
The website did well, but I loved my sewing and was getting more and more orders for custom made garters, so decided to launch www.silkgarters.co.uk dedicated to luxury bridal garters. The response was phenomenal and Mary's daughter in law decided to take on Sweet Nothings, leaving me free to concentrate on Silk Garters.
I've supplied the ITV 'Loose Women' show with my blue and white personalised garter, embroidered with the words 'Loose Lady' and on Coronation street, 'Becky' Katherine Kelly wore one of my custom made garters in pink silk, embroidered with the words 'Good Luck'.
I love designing the garters on the website and it's exciting each week getting calls for your bespoke design ideas. I've started making garters that include sentimental items for people who want a precious item belonging to someone close to them, who couldn't be at the wedding... I know my Mum would have loved this...
I hope you enjoy browsing my Silk Garters website. If you need any advice on choosing a gift I'm just a phone call away. For your convenience you can now buy securely online.
Stock items are sent out next day first class, however I can't hold all items in stock, there are nearly 100 designs on the website with different colour and size choices too. If your order is urgent please contact me, call and leave a message or text 077 8080 1102 and I'll get back to you asap.
Special order /personalised items may take up to 10 working days for dispatch. Then sent out by Royal Mail, first class, which may take 1-3 days.

Special delivery is also now offered (although quite often not needed, please feel free to ring and check 077 8080 1102) and if you can't find what you are looking for please contact me, and I'll answer your queries ASAP.

Thank you for purchasing the charity wedding garter, to date £275 has been given to Keech Hospice care, below is one of their emails....

Thank you so much for organising the sale of the Charity wedding garter via your website. The £100 you raised for Keech will be used to support terminally ill children and their parents from across Bedfordshire, Hertfordshire and Milton Keynes. I have listed some examples of how we would spend your very kind donation and am so pleased that you are able to add this to your website. This is very valuable publicity for us, so thank you for all your help. Kind regards Sue Sue Clarke
Corporate & Trusts Fundraising Manager
Keech Hospice Care
Web: www.keech.org.uk