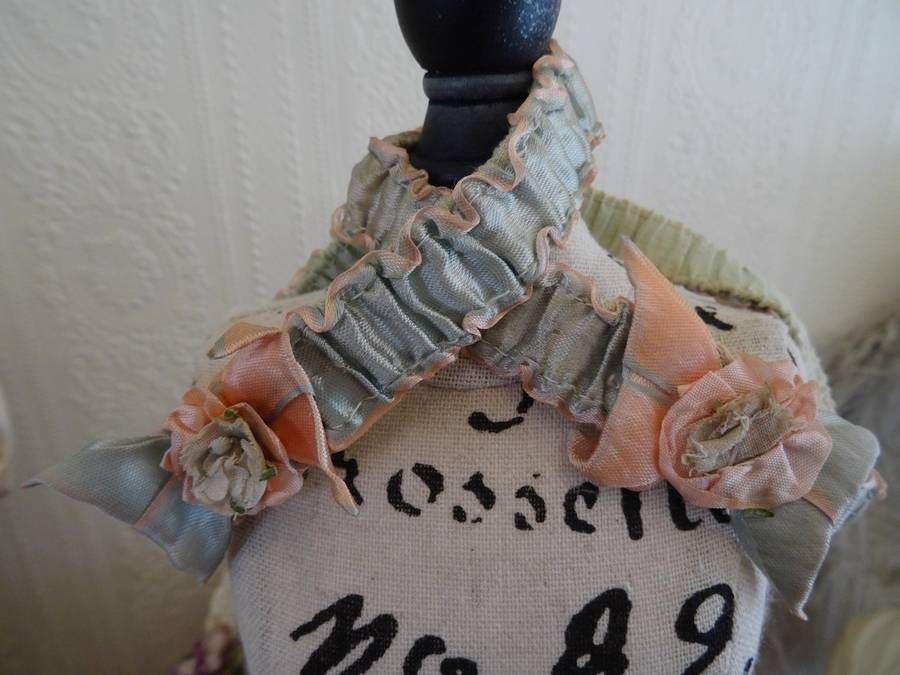 This is an unusual pair of French Edwardian silk garters C1910 possibly earlier…
Elastic would have been fairly new and in this photo you can see the flat elastic just showing proud of the stitched ribbon (at the black wood of the mannequin's neck) Looking at the back of the garter, just over her shoulder, there does appear to be a gathered backing ribbon.
Colours and fabrics
The ribbon looks like silk or possibly rayon, a scrumptious mint pastel green with a coral pink edge, is used for the main body of the garter, the reverse, Coral with an aqua edge is used in the flower and half the bow. The stitching on the garter band, looks too regular and loose, to have been done by hand. The flower has become crushed over time and it's hand stitching is quite crude. Look at the inside edge of the petal where it meets the beige center.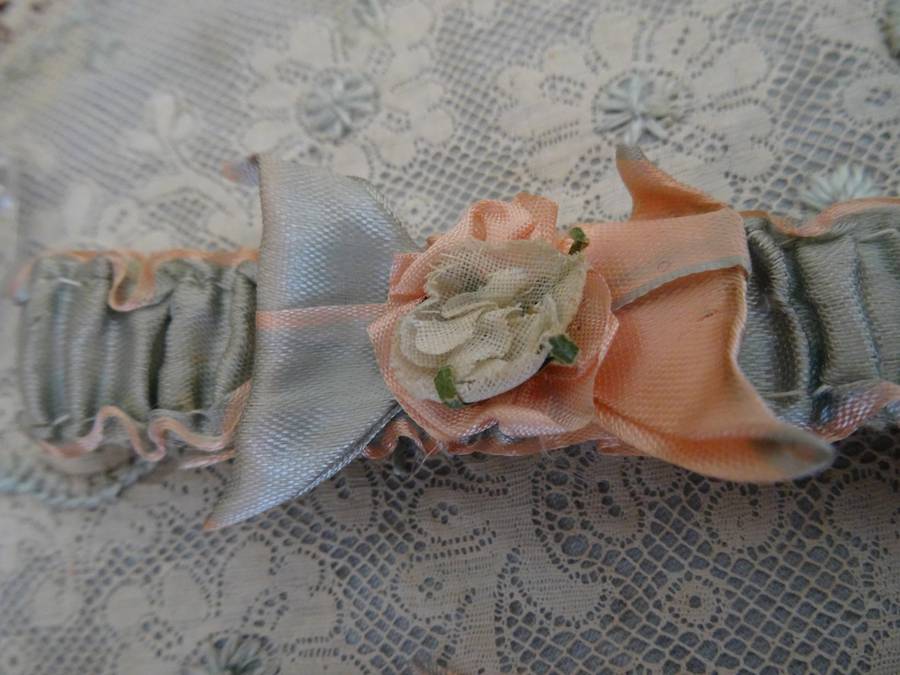 Condition
On the second garter the flower is intact and not crushed, you can see the ruffles in the beige center, and it's slightly fraying edges where it's been cut on the cross. The flower has fine green ribbons, that are missing from the other garter. It's in amazingly good condition and I wonder if it's actually been worn…
c1910  French Edwardian garters in coral and mint
Here are the pair of garters together again, and you can see how the light catches the ribbon, giving it a lustrous sheen. A beautiful pair of garters to add to your vintage clothing collection, especially if you also collect vintage corsets and underwear.
I would like to say a huge thank you to Stef who deals with fabulous antique and vintage clothing who kindly allowed us to use these photos.