Fabrics and lace
---

Fabrics and lace I use for your garter...
Lace
Since I started my business, I've been collecting gorgeous lace and have now amassed a huge collection from all over the world.
I continue to buy from the three remaining Nottingham lace manufacturers, and also have a gorgeous selection from Fewkes, who made lace for Princess Diana's wedding, but are now sadly closed. Garters made from Fewkes lace are listed as 'Limited Edition', once this lace is gone it cannot be repeated.
Limited Edition Fewkes lace, embroidered Nottingham tulle...
Satin Fabric = This describes the way a fabric is woven...
Weft, describes the threads used in the shuttle traveling across the width of the cloth. Warp describes the threads used in the length of the fabric.
In Satin fabric, instead of warp and weft being woven alternately, longer float threads will be woven over several warp or weft threads. The longer float threads, give a smoother finish that catches the light.
Silk Fabric = This describes a fiber used to weave a fabric...
If you garter is made of pure silk it will say 'pure silk' in the description. With some of the personalised garters, where your garter is being made to order, you are given the choice between poly satin, pure silk satin and pure silk dupion.

Garters £24 - £29 Luxury Poly Satin, Synthetic Tulle and Poly Chiffon

Most of our garters in this price range are made of a organza ribbon or a top quality poly satin. The poly satin is made in the UK by a company that also supplies Marks and Spencer.
Marks and Spencer actually collaborate with the fabric manufacturer, to make new 'intellegent' fabrics and smaller companies like ours benefit from their collaboration. You will find our poly satin is beautifully soft, has a lovely appearance when gathered on a wedding garter and is crush resistant :-)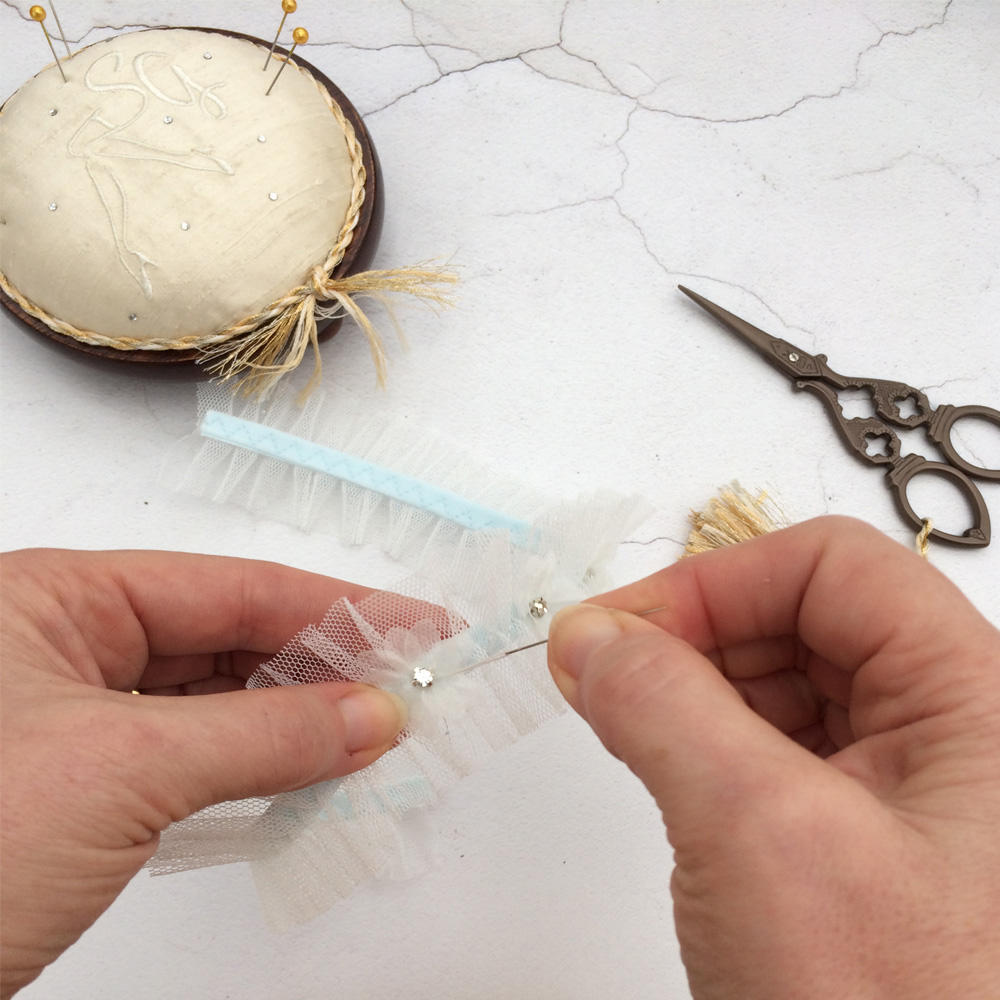 Pure Silk Satin
Pure silk needs no introduction. It has been the ultimate in luxury fabric for hundreds of years. Our pure silk satin is a good quality, 112gms, crepe back lingerie satin, which gathers beautifully on a bridal garter and is so soft and delicate to the touch.
Being delicate though, it is more likely to crush and all our hand made 'silk daisy' garters come on a deep luxury gift box as standard, to keep the lovely curve in the petals. After your wedding, you can place it back in it's box of tissue, as an heirloom, to save for the future and pass on to a new bride for their something borrowed.
If you're lucky enough to find a silk garter from the 1920's you will notice the ribbon work will be flatter than it would have been when it was first made, but is still beautiful...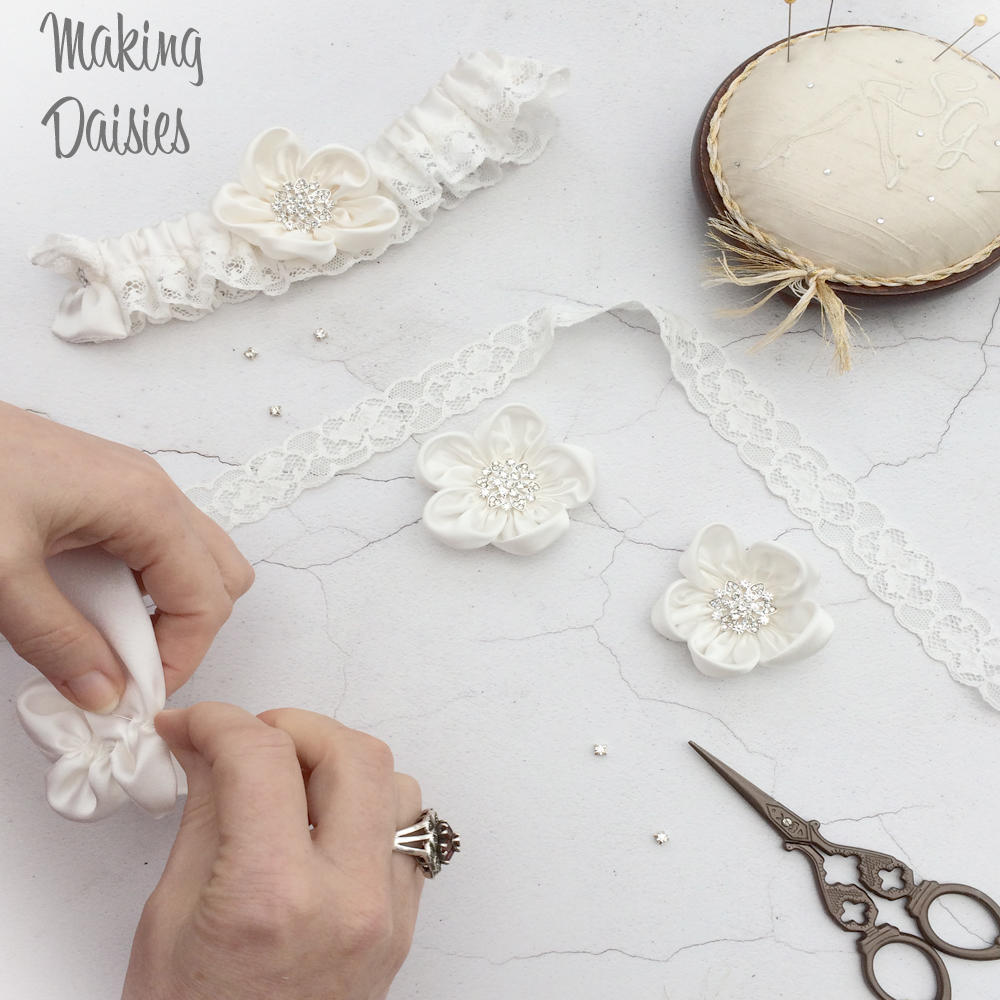 Pure Silk Dupion
Have you seen the pictures of Princess Diana's wedding dress? That was pure silk dupion (dupioni in the USA). More robust than pure silk satin, with a matt finish and is truly beautiful when gathered, showing the wonderful texture of the fabric. There are different sorts of silk dupion...
Hand woven = has a slubby appearance, this isn't a fault...it's just made the same way it would have been made for hundreds of years.
Power woven = has a much smoother finish, made on new hi-tech powerful machines.
Shot silk dupion = when the warp and weft threads are different colours, e.g. pink and turquoise, the fabric will show more pink or more turquoise depending on how the fabric catches the light...beautiful.
I hope you find this helpful when choosing your garter x