15

Jan

A Lovely Silk Garter Review for the Lucky Sixpence Wedding Garter
---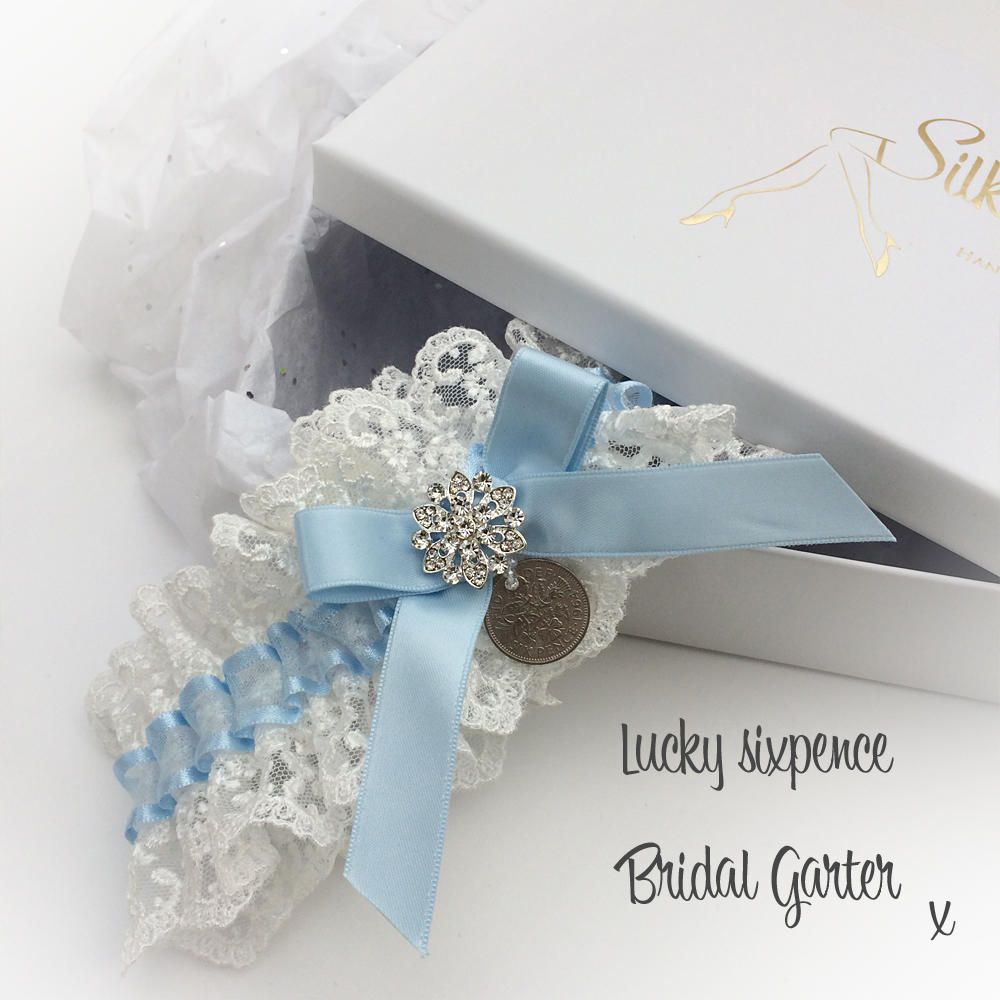 A lovely review on the Silk Garters, 'Lucky sixpence wedding garter'''Thank you so much for such a beautiful silk garter which my daughter Gemma was thrilled to open on her Wedding morning. I searched for some time and your selection was the best for sheer beauty and costing.Thank you very…
Read the full post
03

Jan

Why 85% of Brides Wear a Wedding Garter
---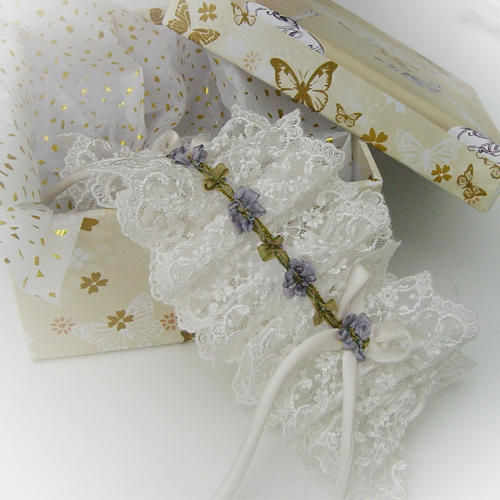 Why do 85% * of Brides wear a wedding garter?It's one of the bridal industries best-kept secrets, you can search a bridal magazine from cover to cover and not find one pictured, wedding planners and organisers 'forget' to remind you when you need to start looking for yours. Even Sarah…
Read the full post
14

Nov

Personalised bridal Garters, Your New Married Name, the Perfect Romantic Keepsake!
---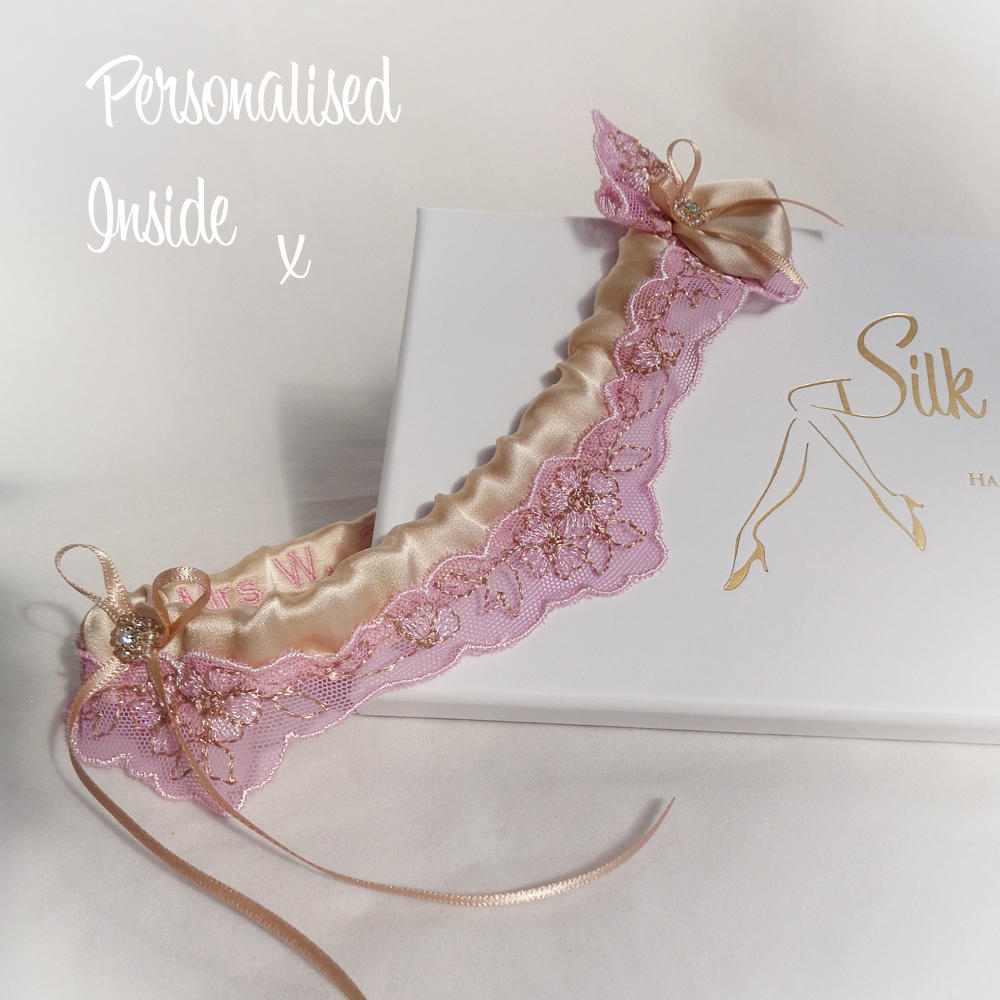 So you've been doodling your new married name, trying out your new signature, anticipating what it will be like to be Mrs... dreaming about seeing your names together in print... but when will be the first time you actually see it written down?This is where I come in :-) Quite often…
Read the full post
31

Oct

Gorgeous Black Gothic Bridal Garters Made to Order
---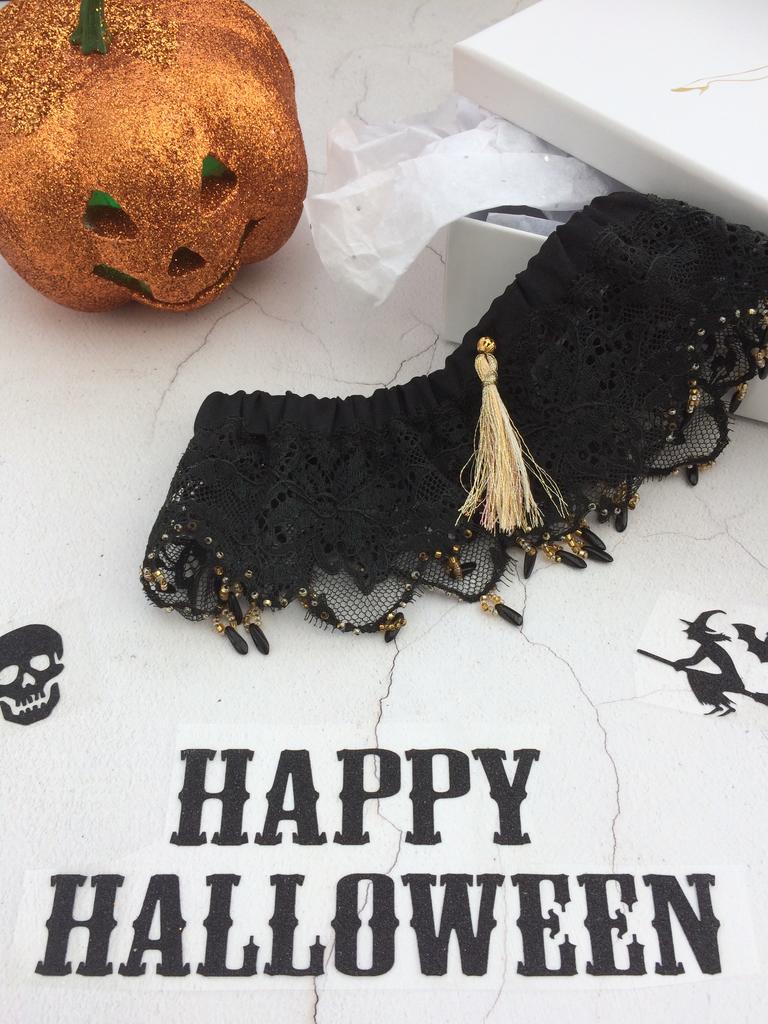 I thought Halloween was the perfect day to post these black wedding garters. I've had such fun photographing them today!This first garter is pure silk with a beautiful limited edition French Calais lace, the lower edge has an interesting shaped hem. You can see I've stitched hundreds of tiny golden…
Read the full post
06

Jun

Fabulously Funny and Highly Recommended With A Blue Garter Too!
---
I've read most of the Sophie Kinsella 'Shopaholic' series, they're a fabulously funny read, where the well meaning heroine Becky Brandon seems to go from one scrape to another. You're taken on a roller coaster ride of emotions, with everything working out well in the end …
Read the full post
06

Jun

Valentines day traditions engagements weddings and romance
---
Roses are red black garter for a wedding or valentines day Valentines day is THE time of year for romance and is the most popular time of year for marriage proposals… It's also a popular date for a weddings with February 14th having 70%…
Read the full post
06

Jun

New Nude Wedding Garters, keeping with a vintage theme!
---
I've had a huge amount of fun this week creating these nude colour wedding garters! This is delicate nude tone Nottingham lace, with a golden organza overlay, delicately ruffled into a narrow band. Topped of with a printed Mr & Mrs ribbon bow, a tiny chiffon bow…
Read the full post
06

Jun

DIY Weddings…
---
When I had the lingerie boutique, a lovely customer of mine, (who has over the years become a wonderful friend) would pop in for her favorite lingerie… We'd chat while she was making her selection and she told me of a DIY wedding that she was going…
Read the full post
06

Jun

Personalised Wedding Garter in Ivory, New Photos, Best Seller!
---
It's can sometimes be difficult to choose a gift for someone if you're not sure of their style and preferences…This personalised wedding garter has been in the range since we started and is still one of our best sellers… I had a note from Eilish in…
Read the full post
06

Jun

Fun Reasons For and Against Tossing Your Garter…
---
Your wedding garter is a age old piece of bridal wear, secretly hidden under your wedding dress, only to be revealed if you wish to… Traditionally, in the USA, the groom throws the wedding garter to the eligible bachelors present at the wedding, after removing…
Read the full post